Svbony has released many impressive binoculars since the very beginning, those binoculars are owned by customers all around the world. Apparently, Svbony won't stop the adventure in this area. Just a few days ago, Svbony released the new binoculars, SA201, and it's a really powerful one. In this blog, I will share my review of this new binocular.
1. Optics
SA201 is available in the 7x50mm, providing a balance between the stable field of view(122m/1000m, 366ft/1000yds)and enough power when it's handheld, it's versatile and also more interesting to many users. The fully multi-coated BAK4 prism brings superior light transmission and brightness, gives you a better color performance.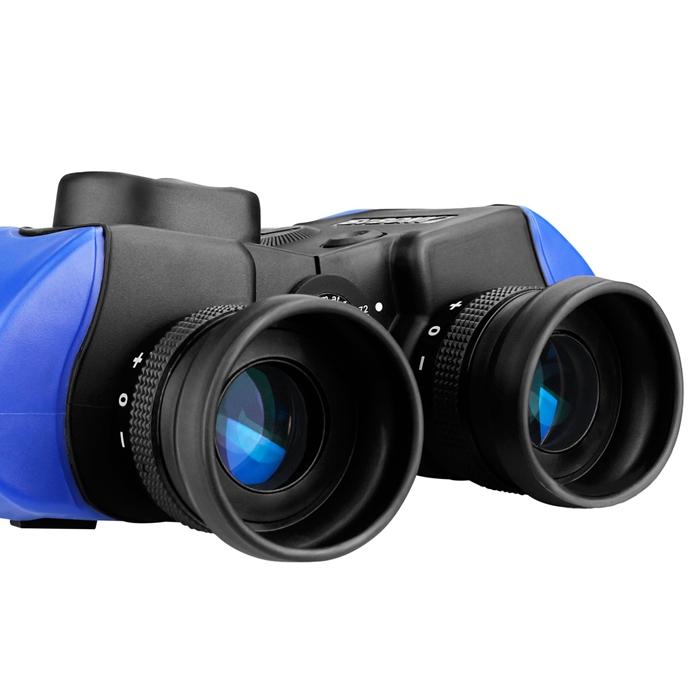 2. Body
Although it's powerful, SA201 with a net weight of 970g and the size of 100X67X147mm, is actually pretty portable. Included within the package, a carrying case and neck strap making this binocular easier to catch and go. SA201 is a Porro binocular, and the diopter adjustment screws are set on both eyepiece. Besides, it's also a tripod adaptable one, you can unscrew the protective dust cap on the front of the hinge and screw in a standard tripod adapter.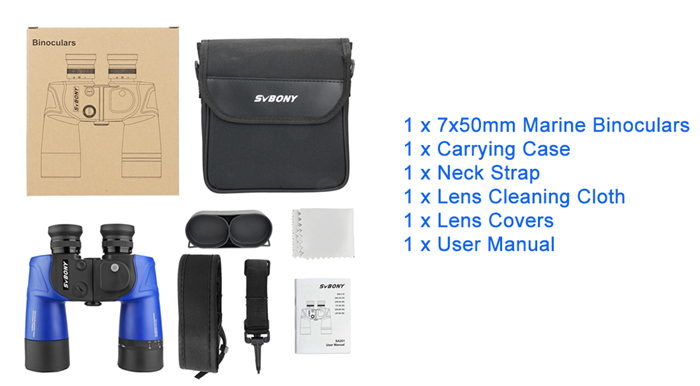 3. Versatility
The first time I grab SA201, the rubber armor is pretty impressive to me, actually, it's not very soft but it provides a good touch of grip, the binocular will be held in your hand firmly and there is no chance of slipping. And of course, it offers a lot of cushioning from impacts. For a binocular like that, the waterproof and fog proof could be vital, SV201 has a nitrogen-filled waterproof and anti-fog design to adapt to various harsh environments. The most impressive part of this binocular is that it equips a built-in illuminated compass which could be used for location, distance, and size determination.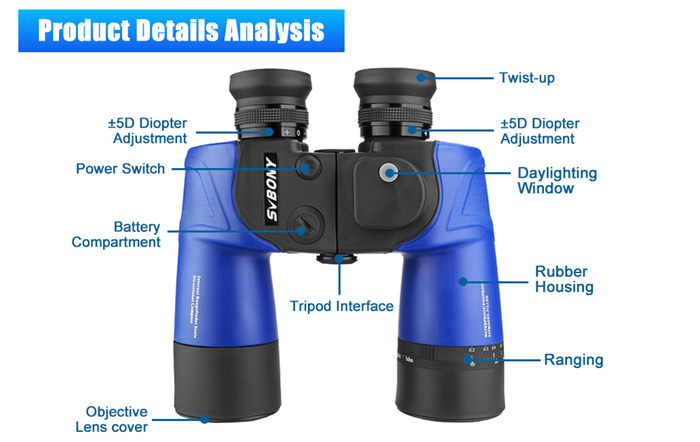 To learn more, just smash the link hardly: SA201