Recently, I have received many messages from customers, asking: What kind of adapter is needed to use the spotting scope with the camera?
The following table could tell you: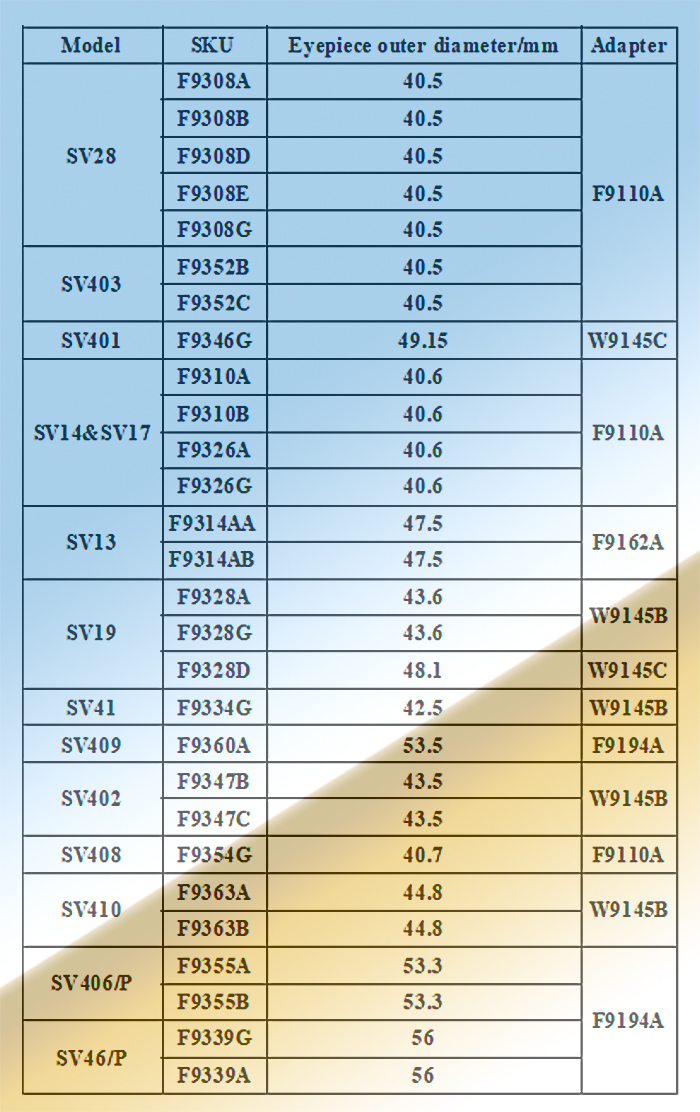 Then, what else is needed adapter?
If you are connecting to the Astronomy Camera SV105, you need W2787A; If you are connecting to the other camera, you need to choose a different adapter according to whether you are Canon (W2054A) or Nikon (W1077A).
Is this all you need?
Of course, if it is just a connection, these are indeed enough. But if we want to observe, we also need to test the results ourselves. Whether these collocations can achieve focus, whether there is a clear image, etc., you need to verify it yourself. After all, we cannot have all models of cameras.
The following is a problem I encountered during the test. The combination used is F9334G (SV41)-W9145B(SV186)-W2787A-F9159A (SV105). It is not directly possible to form a clear image, so you need to pull out SV105. Only one point can achieve focus, and you need to test it yourself.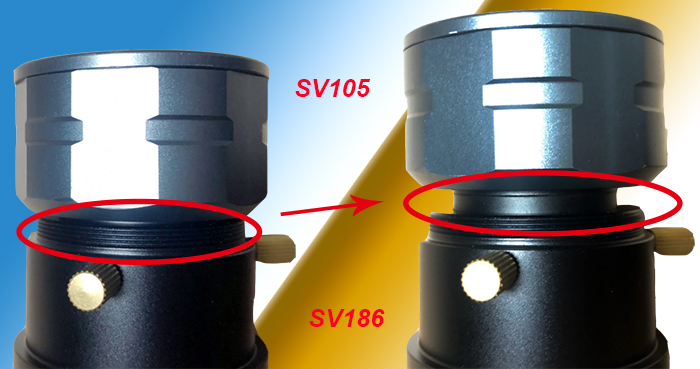 We have tested the combinations that could be used directly, and there will be links on the SVBONY official website, for example, SV46 Spotting Scope SV105 Camera.
If you have any other plans on the combination of the Camera to Spotting Scope, please send an email to us.
If you have any questions, please contact us: support@svbony. com
Finally, thank you for your patience in reading.