SV46P is a nice scope for all-weather wildlife watchers, with the zoom eyepiece, and premium performance at an affordable price.
We test the quality of SV46P this weekend and try to give objective comments to help you choose a suitable scope to enjoy the wild nature.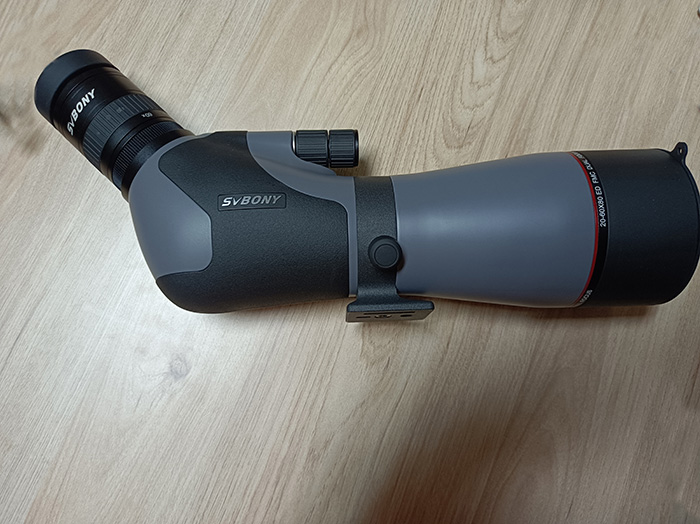 2.Key feature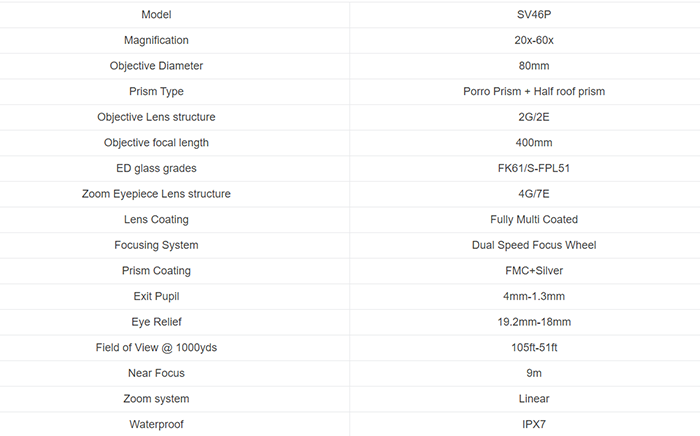 1. SV46P ED spotting scope has dual focus wheel, can achieve very precise focusing
2.Fully multi-coated 80mm lens, they allow higher magnifications even at twilight.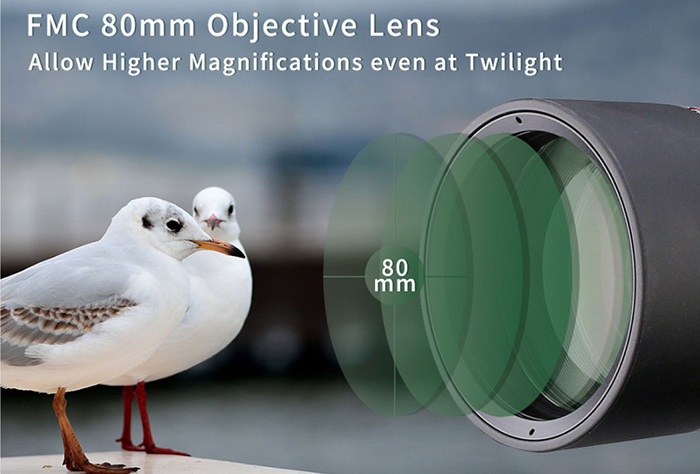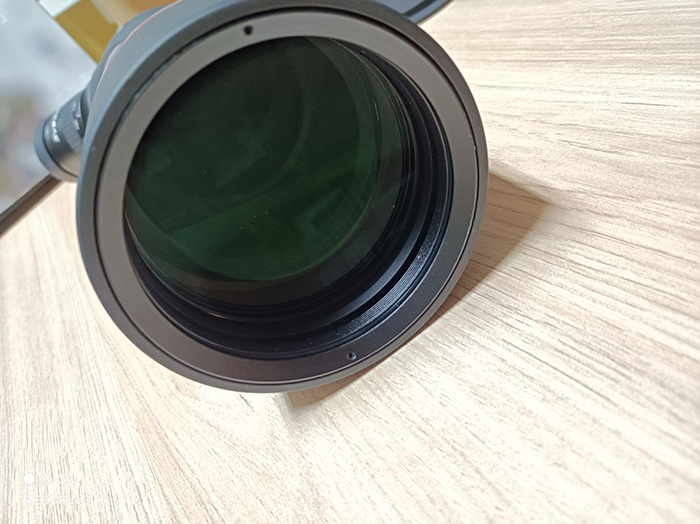 3. High-quality spotting scope with 20x-60x high magnification. IPX7 Waterproof and nitrogen-filled housing.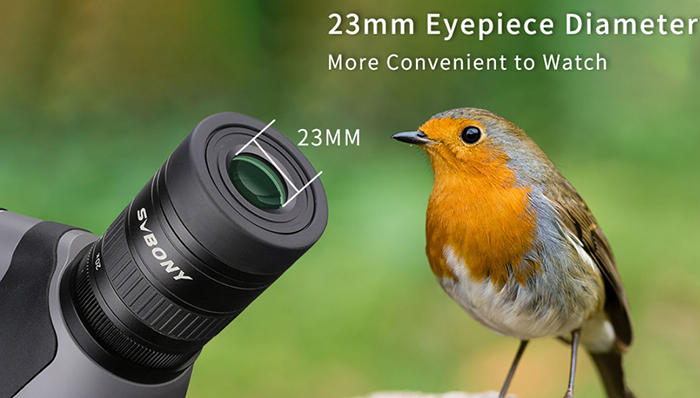 4. Remarkable clarity, resolution, and color accuracy.
5. Advanced FK61ED glass optical elements effectively reduce aberrations for distortion-free images with unmatched edge-to-edge sharpness.
6. Primarily intended for shooters and observation enthusiasts.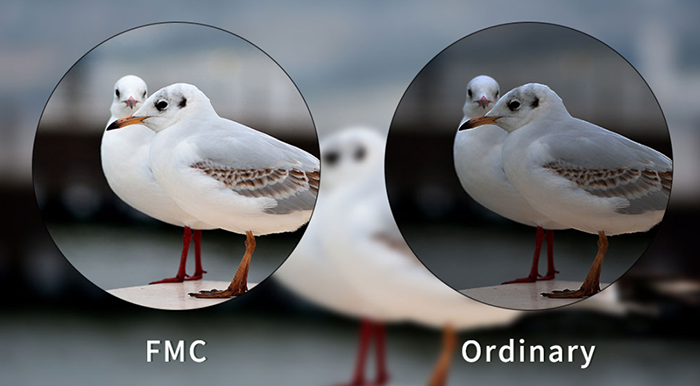 If you want to use it with your Nikon and Canon camera, we provide extension tube and camera adapters that sold separately(for Nikon, you need F9194A and W1077A; for Canon, you need F9194A and W2054A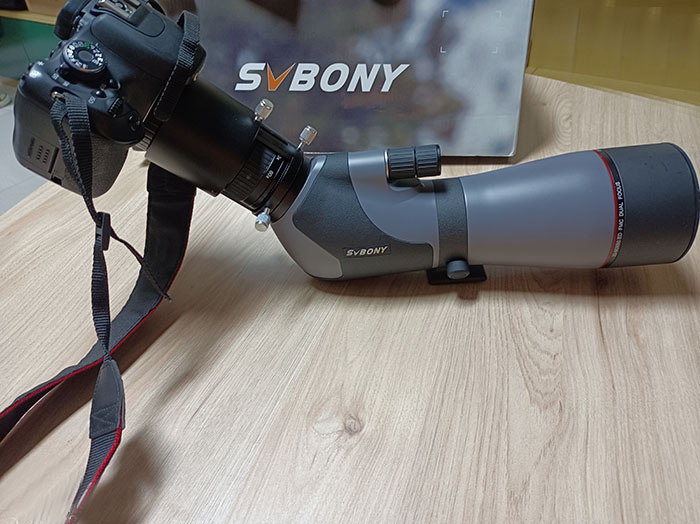 3.The verdict
Premium look, feel, and cost spotting scope intended for nature watching and low light observation. If you want to do either – or both, then the SV46P should be on your wish list. It may be not a very portable scope, but it has heft where it counts – zooming the faraway closer and, due to its expert optical construction and setup, getting image quality very sharp so it's almost overwhelming the price.
At the base of the unit, a tripod thread is provided. The size and weight of the device are such that practical use necessitates mounting on a tripod at all times.
We take some photos to test the image quality with SV46P and Canon 600D, get really nice pictorial record. The pictures are as below:
The shooting target about 60 meters.

The flag is about 80 meters.

SV46P is truly a bang for your buck. Considering the feature set and the solid structure as well as the sleek-looking build, just can't help trying to give an observation at once!