Hello everyone, I hope this is good news for you. our SV305 camera could work with your Macbook computer. by using the AstroDMx software for Linux. Here is the Test results from Dr. Steve Wainwright.
Test SV305 on a Macbook
An SVBONY SV305 camera fitted with an SVBONY UV/IR cut filter was placed at the Cassegrain focus of a Skymax 127 Maksutov mounted on a Celestron AVX, GOTO mount.
A MacBook (13-inch, Late 2009) with 8Gb RAM and a 480Gb SSD, running High Sierra was used as the test computer.
A Lubuntu Virtual machine was installed in Oracle VM VirtualBox as explained in the previous post.
AstroDMx Capture for Linux was installed on the virtual machine and imaging was carried out as usual.
Screenshot of AstroDMx Capture for Linux capturing lunar data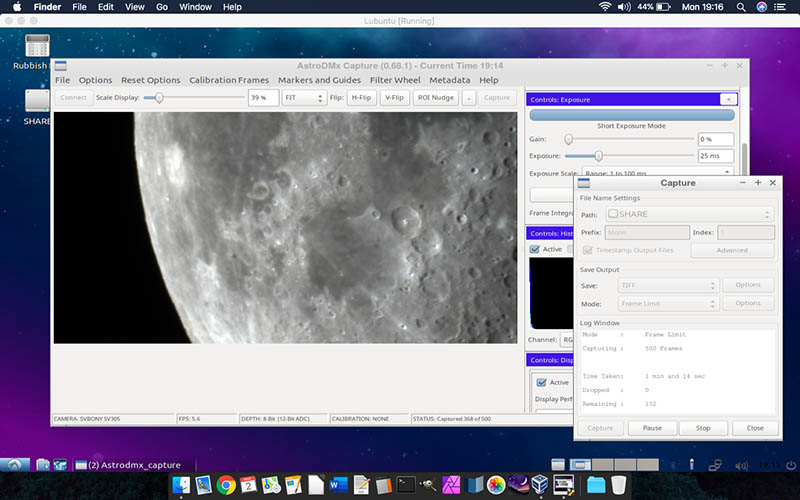 Stack of 225 frames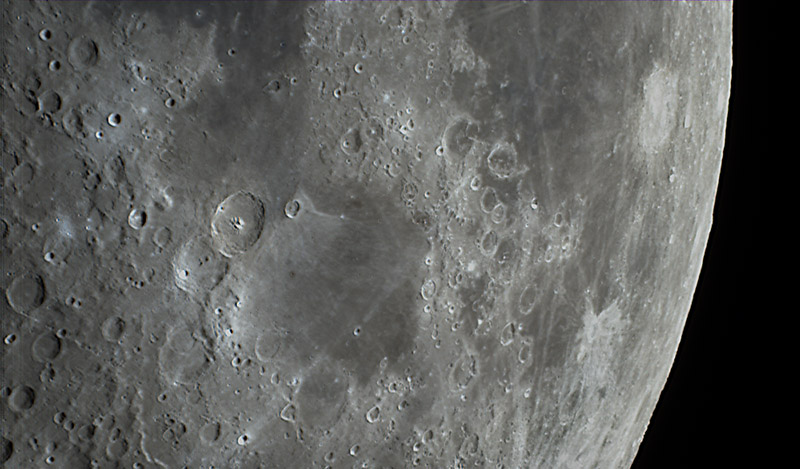 The images were stacked in Autostakkert! 3.0 and wavelets processed in Registax 5.1.
The resulting image was post processed in The Gimp 2.10 and Affinity photo.
This experiment demonstrates that the SV305 camera can be used successfully, even in an old MacBook, by using a Virtual machine.
Thanks
Thanks very much for Dr. Steve Wainwright. you also could check the original blog from his site: https://x-bit-astro-imaging.blogspot.com/2020/03/lunar-imaging-with-sv305-camera-on.html
If you have any questions about using the sv305 camera on a MacBook computer, welcome send email to; info@svbony.com. i am always here to help.
thanks for your reading!