What are its characteristics?
SVBONY SV133

is ideally suitable for visual observations with 2" eyepieces. And with the included adapter it is also perfectly suitable for astrophotography with single lens reflex cameras and CCD cameras (M48 to M42 adapter exclude).

The included adapter comes with a locking ring, whereby high-precision distance regulation becomes possible.

It's very sturdy aluminum housing makes it also suitable for heavy cameras. The filters can be changed very quickly at any time, even with the camera mounted or with the eyepiece inserted.

The robustly constructed filter wheel is supplied with a 2" eyepiece adaptor, 2" focuser nosepiece, 2" Conversion Interface, M48 Camera Adapter and Rotation Lock Ring.
Please refer to the equipment shared by Alessandro, we are very grateful.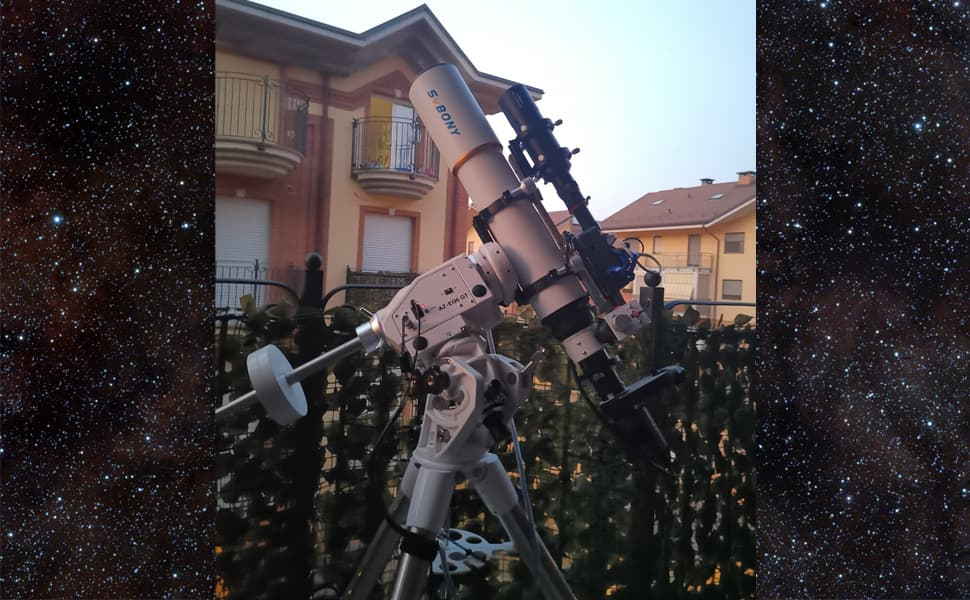 SVBONY SETUP!
-SV193 Reducer/Flattener for f7
-SV106 Guide scope 60/240
-SV905C camera guide
-SV133 Multiple position Filter 2"
-F9155B 2" CLS filter
-SV405CC astro cam cooled
(Rested for the second setup:
-Svbony filter 2": SII, Ha, Oiii, Uv/ir, R, G, B
-Svbony SV172 Dew Heater Strip for Telescopes and Cameras 320mm and 400mm
-SV165 mini guide scope 30/120
- 2set of Universal 210mm dovetail plate and adapter(clamp) set F9143C-F9144C
- Svbony filter 1,25" uv/ir, moon and cls
Of course, we also have SV133 5-Position 1.25'' filter wheel.
How to connect the telescope and eyepiece?
Take SV503 80ED and 1.25 inch eyepiece as examples.
We mainly use 1.25 "eyepiece adapter and T-2 adapter.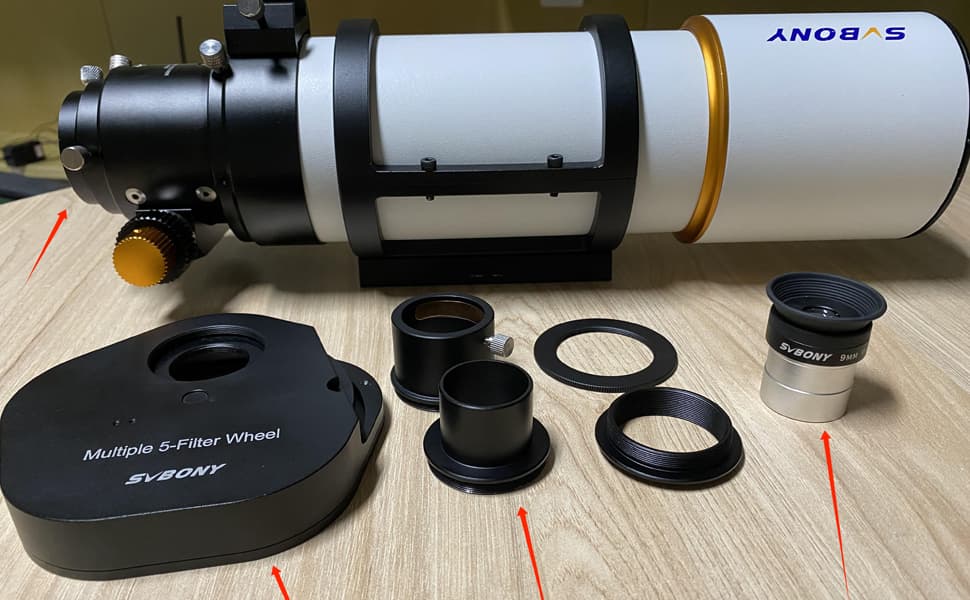 Install 1.25 "eyepiece adapter and T-2 adapter on both sides of the filter.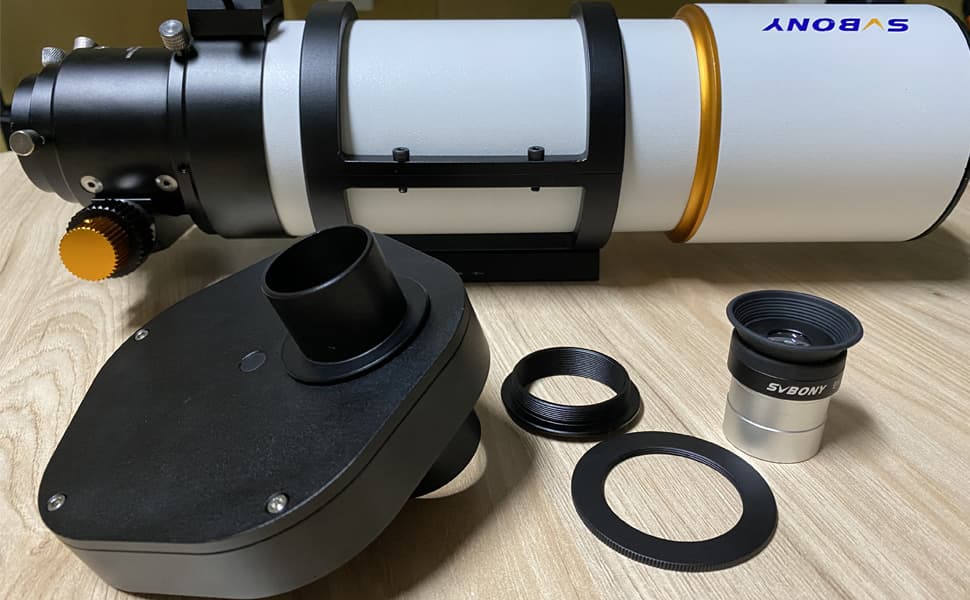 Then connect the eyepiece and telescope with 1.25 inch adapter respectively.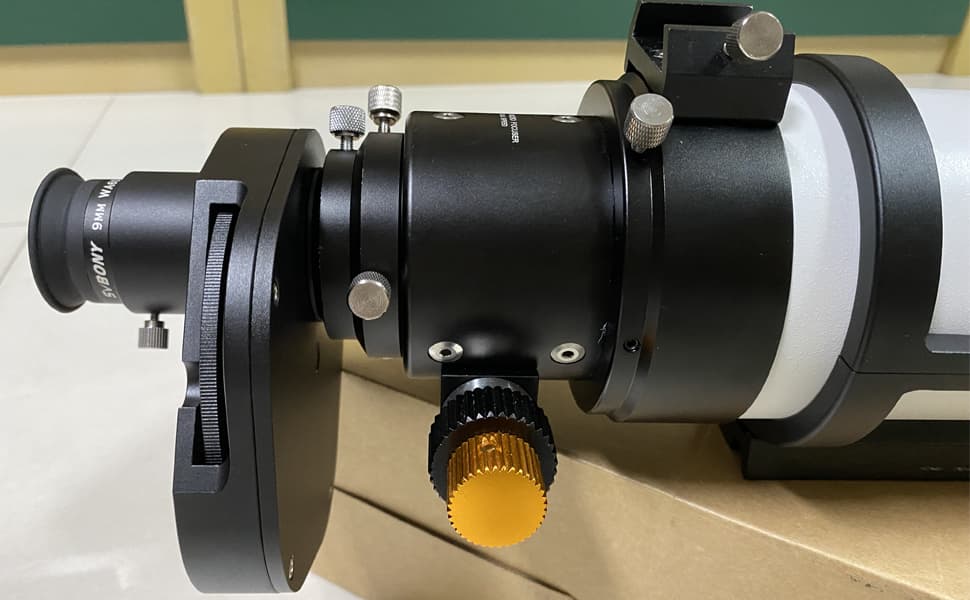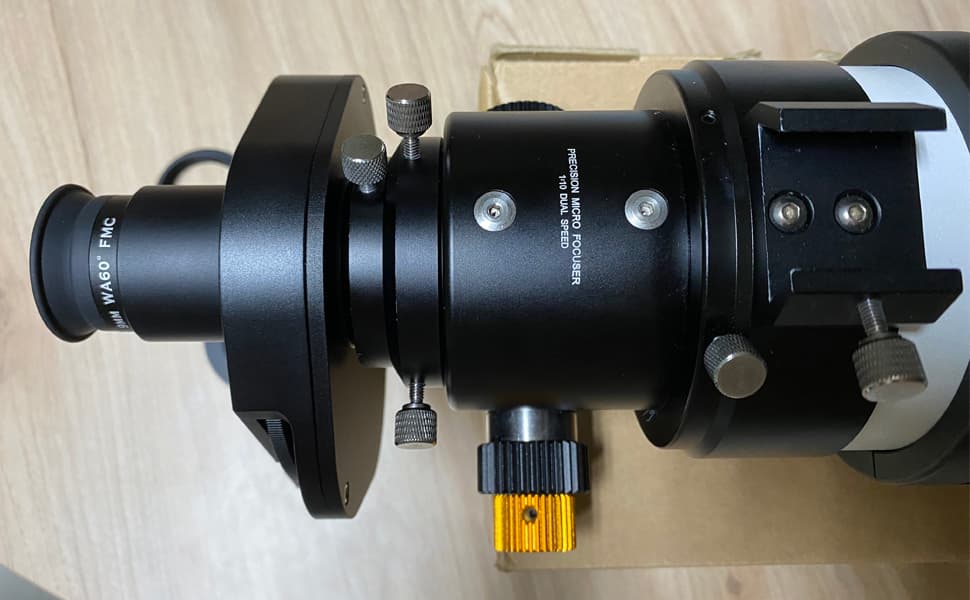 And then you can use the filter freely.
Welcom to comment.