The combination of the Moon filter and the CPL filter and the five color filter sets provide you with the details of the moon and the planet, as well as different color experiences.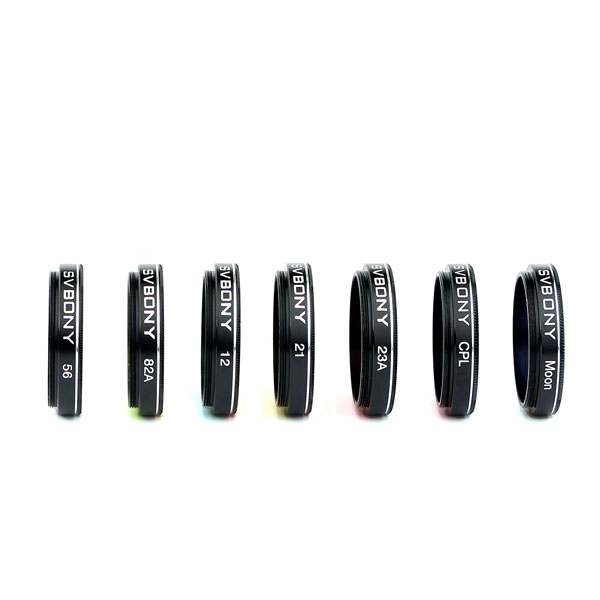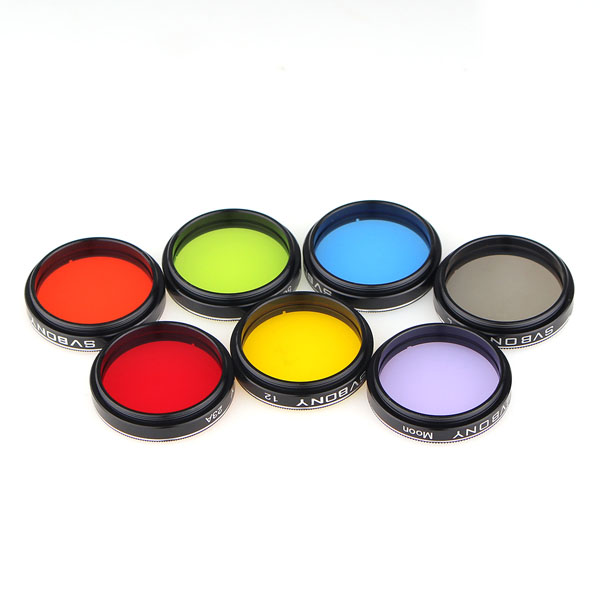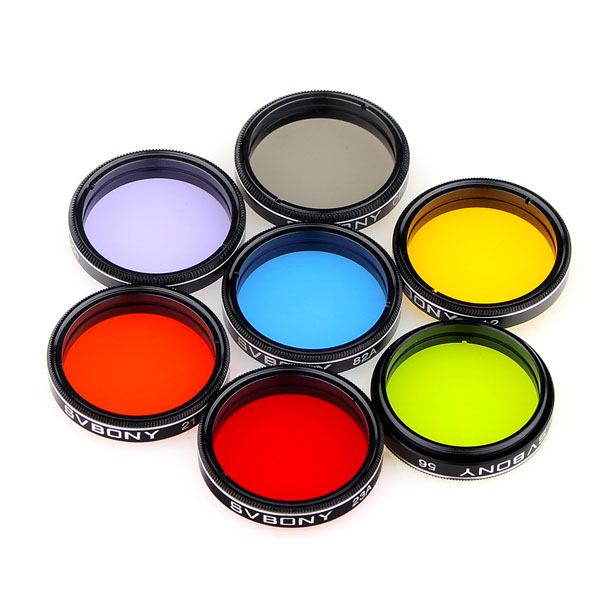 A nice beginner's set of 1.25" planetary filters for any telescope.
See features on the Moon & planets in a whole new light.
The aluminum cell is threaded on top and bottom for stacking.
Includes Wratten #12 Deep Yellow, #21 Orange, #82A Light Blue, #23A Bright Red, #56 Bright Green, #CPL and a #ND Moon Filters.
Colored filters can be used to bring out details on a planet's surface or its cloud structure. All of the planetary filters included in the Svbony Lunar and Planetary Filters Set can be used on any 1.25" eyepiece with the proper filter threads, so they are very versatile. Just screw one onto the eyepiece of choice and slide it into the focuser.