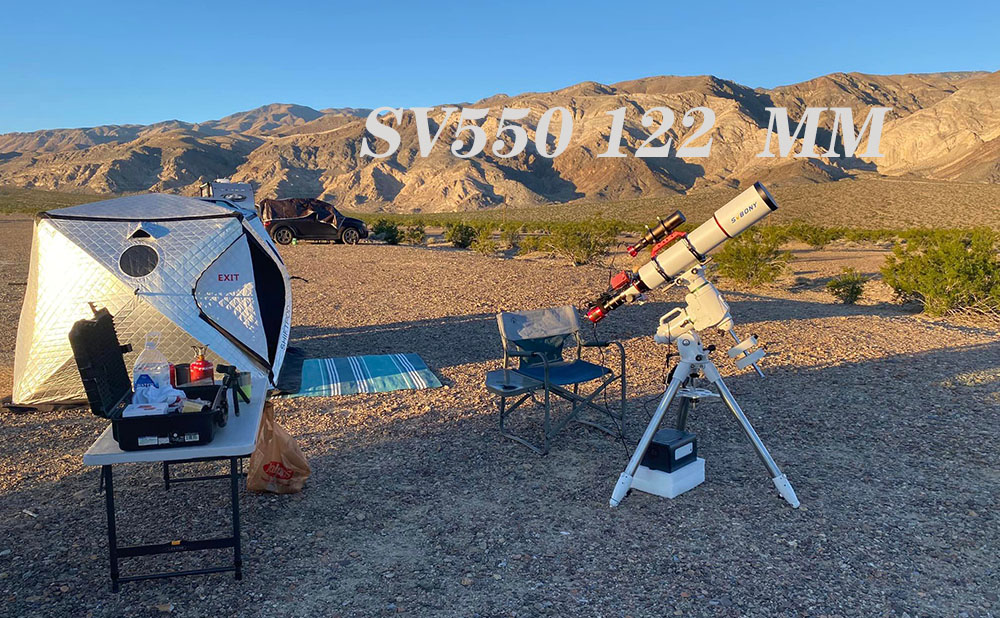 Listen to What They Want to Say about SV550 122MM
After the release of SV550 122MM, we received a lot of feedback about SV550 122MM. In this blog, we will take you to hear their thoughts.
Christian Ralph is an experiencer of SV550 122MM. This telescope exceeded all of his expectations and he bought it after testing.
Some comments about SV550 122MM:
Nick Fotis: Well equipped, I see.
Bill Beauchemin: I just got my 122 yesterday. It's a Xmas gift from the wife so no touchy till Xmas.
Christian: you are gonna love it.
Shawn Gehlsen: How are you liking the 122??
Christian: love it.
Also, he shared his experience with Svbony on YouTube. Click the below picture to jump to the video.
Dudley Eirich bought an SV550 122MM telescope and it only took one week for it to arrive. It was packaged well and arrived in excellent shape. After he received it, he put it to the test. Finally, he is satisfied with the result.
Some comments:
Jéssica Gomes Ferreira: Spectacular! I'm looking forward to receiving my SV550 122mm.
Dudley Eirich: you'll love it!
In order to meet different needs, we made an SV550 122 F7 APO Triplet Refractor Telescope Set For Deep Sky Astrophotography and an SV550 122MM Triplet APO Telescope Set For Astronomical Observation. Now the promotion is ongoing and will end on November 19th. It is your golden opportunity to snag the best deals. Hope you will not miss it if you want to upgrade your equipment! Also, welcome to join our Facebook telescope group to learn information!
---