I recently summarized some questions about the ASCOM driver and SVBONY Camera, and hope that those who have the same questions can get answers from this article.
Q: "A customer friend asked me whether our SV305 and SV305pro have ASCOM drivers?"
The answer is yes, of course. Currently, SV305 and SV305pro use the same ASCOM driver. First, you should search for the ASCOM platform and download it.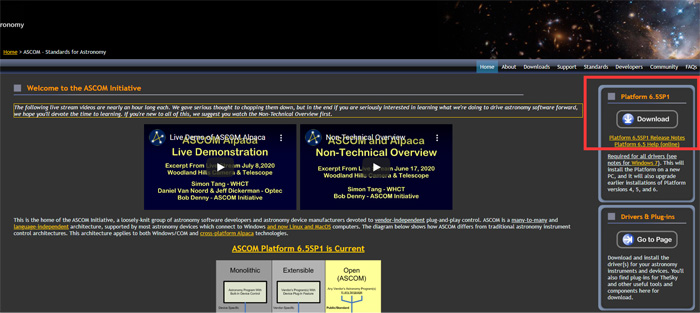 Then, Search our official website, click SUPPORT-SoftWare & Driver, you can find the ASCOM driver, click to download.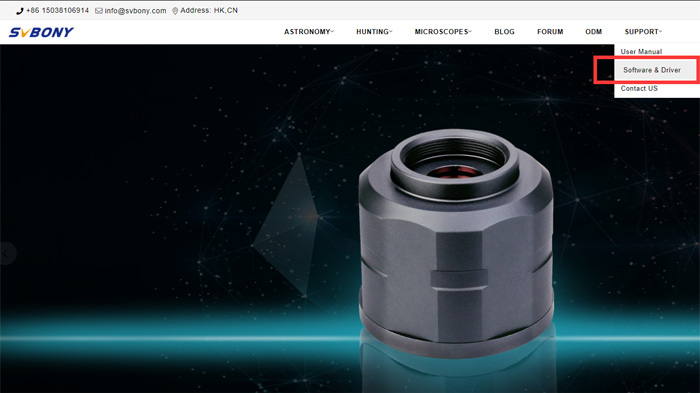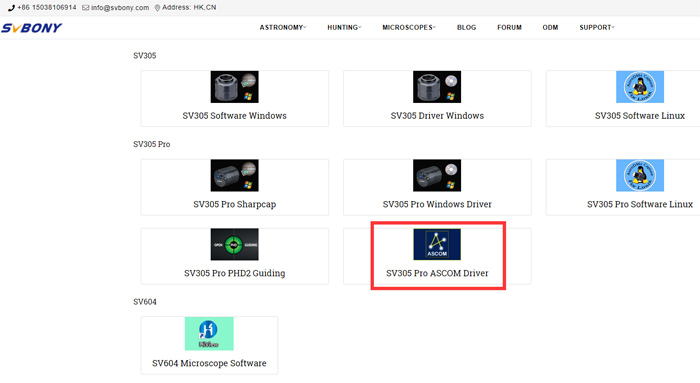 Q: "Is it compatible with all the software on the ASCOM platform as long as there is an ASCOM driver?"
I also want to ask, which software on ASCOM do you want to use? you can tell us, we can also have a test. Some customer friends have already mentioned Firecapture and Astro Photography Tool (APT) to us, so I conducted a test and the results showed that Firecapture and Astro Photography Tool are compatible with our SV305, of course including SV305pro. The following is the test process and results.
First, Download the Firecapture software. Be careful to choose the version that matches your computer.
Then, run as an administrator. Choose the ASCOM.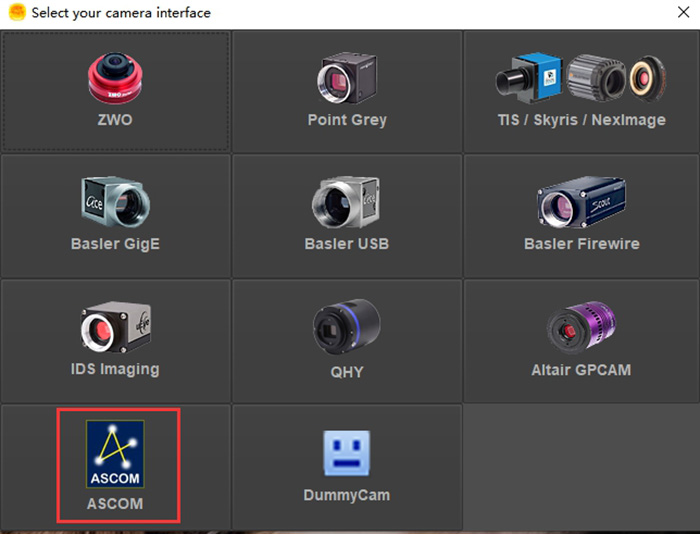 Then a dialog box will appear, you need to choose "SVBONY Camera", click "OK".

I had the test by the SV601 Microscope and SV305 Camera. The test result is below.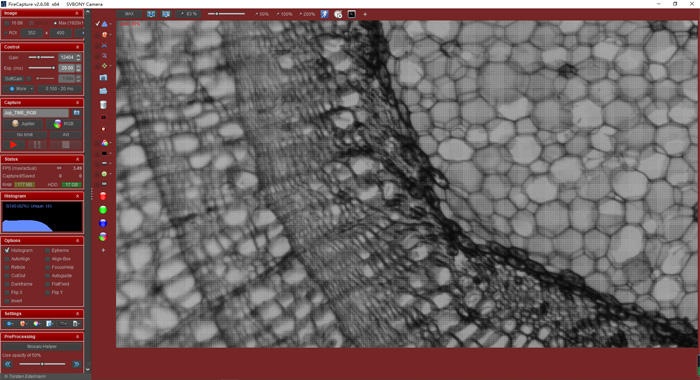 AS for the APT, the same you should download the software first. Same steps to connect the camera.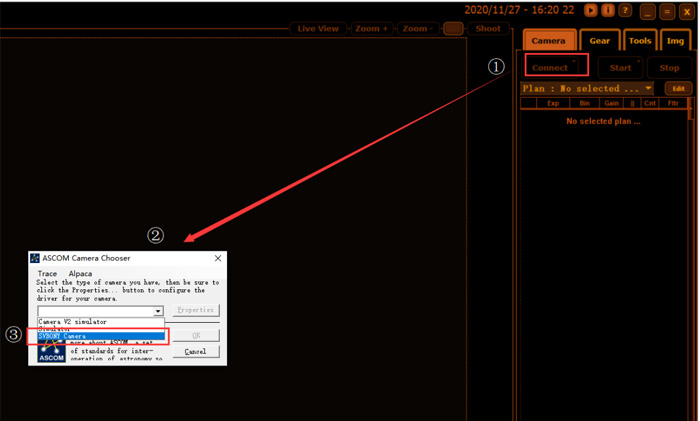 Then, the result is as below.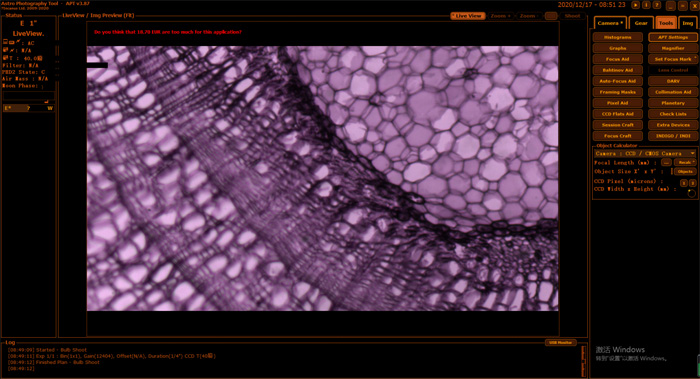 Through the above tests, we can conclude that SVBONY SV305 (including the SV305pro) can be compatible with Firecapture and APT.
Q: "I have installed the ASCOM driver to use the SV305 pro with Firecapture but the debayer option is not available so the image is mono."
Yes, this is the case. I have a test about the debayer, it shows that in the below.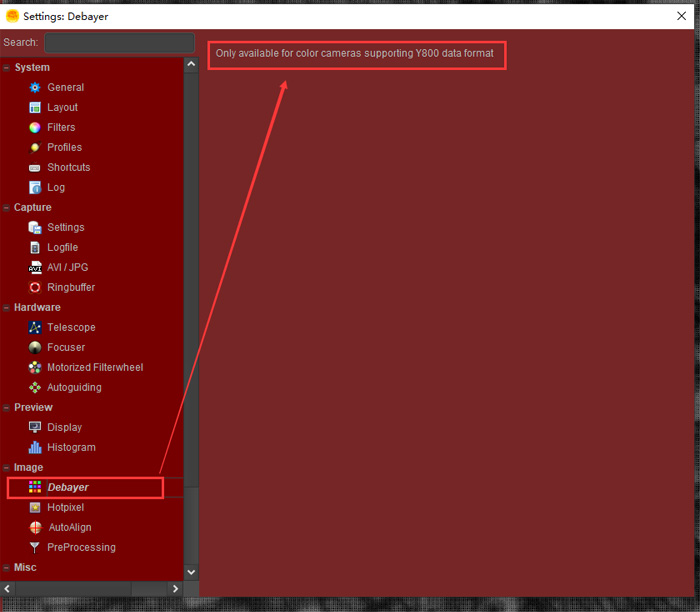 We have reported this problem to our engineers. They are also optimizing the ASCOM driver and are also connecting with Firecapture software engineers. Any progress will be notified to you as soon as possible.
About ASCOM and SVBONY Camera, ASCOM driver is compatible with SV305 and SV305pro, Everyone can try to download the ASCOM and the ASCOM driver to test the ASCOM software you want. There may be some bugs, please feel free to contact us. We look forward to all your kind suggestions. We will continue to optimize to meet the needs of more and more people.