SV602 is a hand-held wireless microscope that is functional and very easy to use, with 50X-1000X powerful magnification, the microscope has a wide range of uses. In this blog, I will demonstrate how to use it detailedly.
Before using, just make sure your smartphone is IOS 8.0 or later, Android 5.0 or later.
1. What's included?
1 x SV602 50x-1000x wireless microscope
1 x USB charging cable
1 x user manual
1 x stand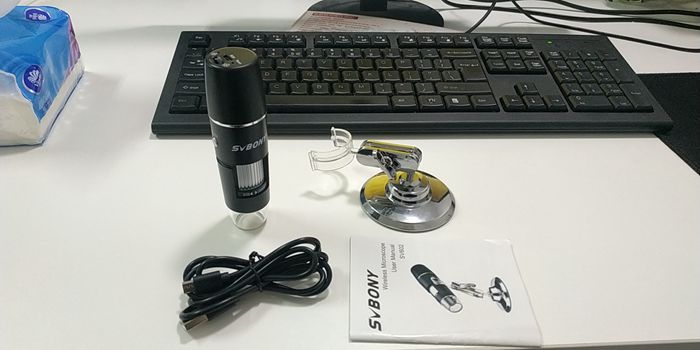 Following the user manual, the microscope could be assembled within a few seconds and of course, you can keep it in hand-held mode depending on specific conditions.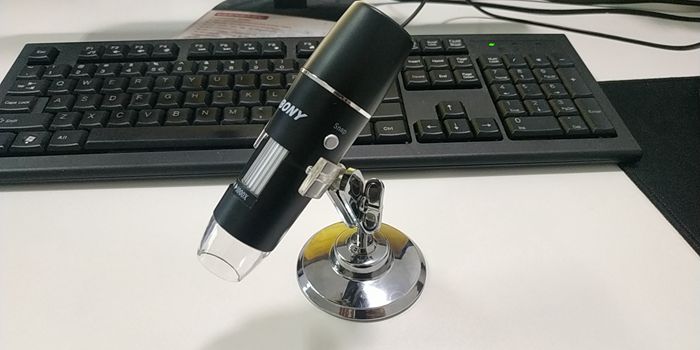 2. How to use it?
Now as you can see, there are two wheels and two buttons on the body, let me introduce them separately.
1.On/Off button.
Press the button for 2-3 seconds, the blue light on the top will be on, which means the device is ready to work.
2.Snap button
One-click for photos, a long press for videos.
3.Zoom/focus adjustment wheel
4.Lighting adjustment wheel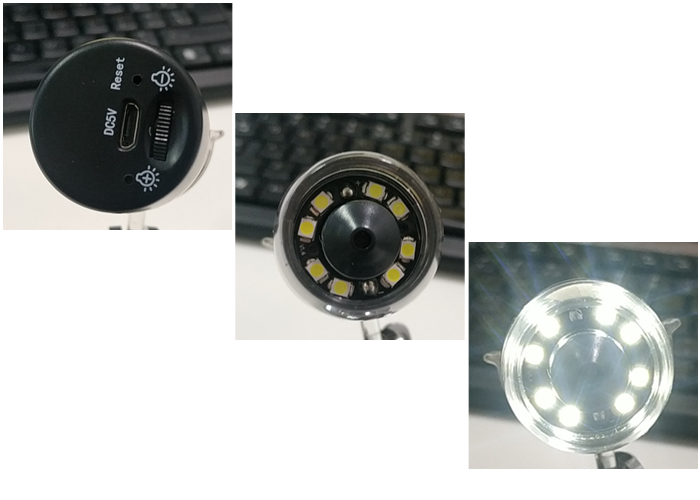 The wireless connection requires HV viewing which can be downloaded by scanning the QR code printed on the user manual or just searching it in the App store. Don`t worry about the App, just a few pictures will help you become an expert.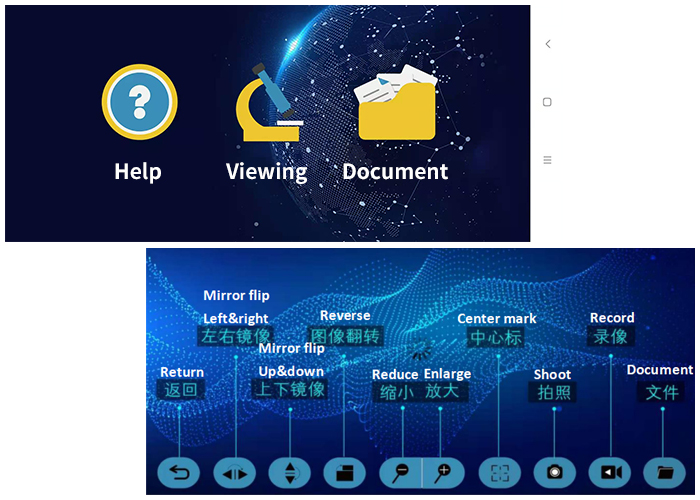 Now it's time for some real games. Open the Wi-Fi setting of your phone, fine that HVcam-xxx and click to connect, then the image displayed through the microscope will be transmitted to HV viewing.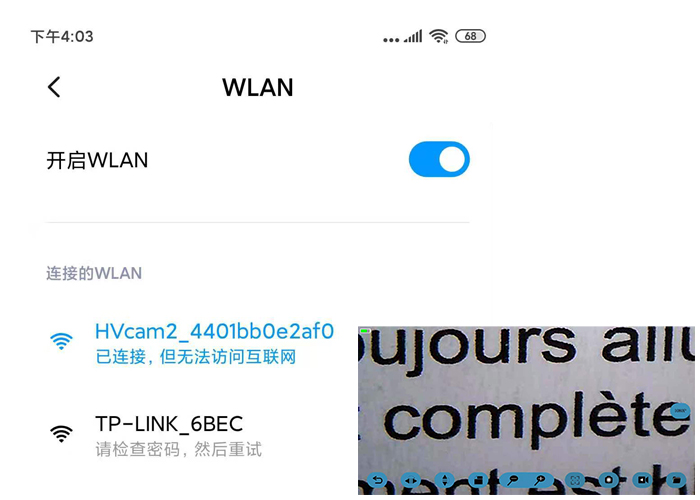 Select a target you want to observe(for me, I'm just fascinated by those printed words), try to find it from a low magnification which could make your finding easier. Turn the zoom/focus adjustment wheel gently until your view is clear enough. During this process, the crosshair provided by HV viewing could be pretty helpful by marking the center of the view. Don't forget the LED adjustable light if your view is too dim or the opposite.
Once the target is successfully locked, that's when the zoom comes into play. Again, the 50X-1000X powerful magnification can provide a varies of different observation effects, just turn the wheel and feel it. When you do that, remember the focal length of the microscope is also changing which means you gotta make a little adjustment of the distance between the objective lens with your target for a sharp image.
If you want to capture any amazing pictures or record the process of your adventure, click the Snap button or operate through HV viewing. All of your shootings are automatically saved on your phone, just check them at any time.
I hope the above content could be helpful but make sure you read the manual carefully before you actually using it. Finally, wish all of you guys have fun with the SV602 microscope.