"Hey Svbony, Can I use your SV105 camera with my android smart phone? I won't use laptop for observing."asked by our customer.

The SVBONY SV105 Camera and Android Test by Steve Wainwright, who is astronomy Tutor in D.A.C.E., University of Swansea, teaching accredited, part-time degree and open courses in Astronomy (2007-2014).
The SV105 comes with a 1.8m USB cable which has a short fly-out USB lead to provide extra power to the device which has a power consumption of 150mA at 5volts. This was essential for using the camera with a Samsung 10.1 inch Galaxy Note tablet. The tablet was not able to supply sufficient power to operate the camera. A 5v 2.1A mobile phone portable charging device was used as an auxiliary power supply, connected via the fly-out lead.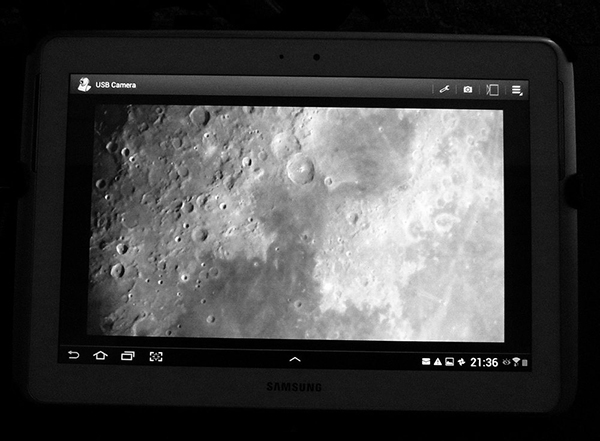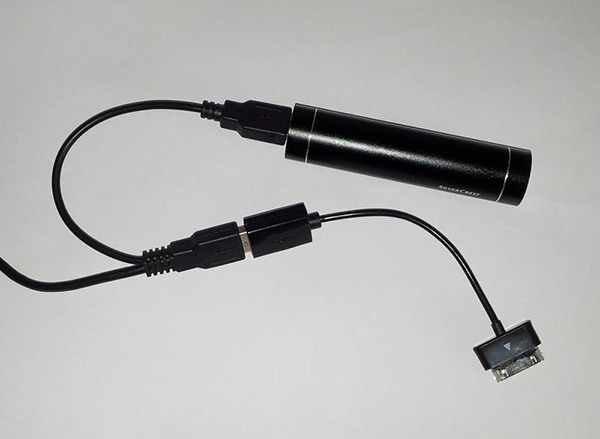 The SV105 camera was placed at the Cassegrain focus of a Skymax 127 Maksutov and was connected to the Android tablet computer.
There is, available in the Google Play store, a USB camera capture application called USB Camera. This is a particularly good application because it presents the main controls of the camera, enabling the correct exposure etc. to be set. It works with UVC webcams.
A drop-down menu allows the selection of the camera controls which can be hidden.
USB Camera can capture mp4 Movies or still images.
The combination of the SV105, Android and USB Capture provides a very credible observing, eyepiece sharing and even imaging platform.
So SV105 camera could work with Android system Samsung 10.1 inch Galaxy Note tablet, We have never tried the android smart phone, the SV105 camera support the UVC protocol, so you could try it yourself if you interested. Thanks very much for share the testing result.