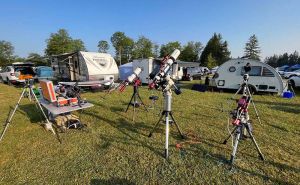 Our Cherry Springs Star Party of 2023 has come to a successful conclusion. Here let us share the wonderful and unforgettable moments of the party through some photos. At the same time, look forward to meeting all of you at star party again next year! ...
Read more
cherry spring star party
,
star party
,
SVBONY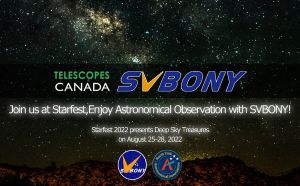 The North York Astronomical Association and SVbony invite you to attend its annual star party!!  This will be our first time participating in a local star party in Canada and we are very happy that we will have the opportunity to share our products with hundreds of thousands of enthusiasts. ...
Read more
star party
,
svbony503 telescope
,
svbony 550 telescope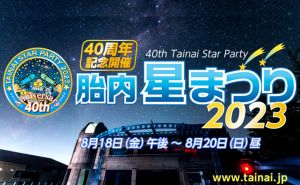 We are excited to announce the 40th Tainai Star Party of 2023 will be held in Japan this August. SVBONY will also participate in the party. The representative of SVBONY participating in the exhibition is Bosque Rico - Popular YouTuber of Astronomy. ...
Read more
SV550 122
,
SVBONY
,
Star Party