What tools do you generally use when you are hunting? Gun? Bow and arrow? Or a trap? As far as I know, many hunters use guns to hunt. Do you need a rifle scope when using a gun? The rifle scope can quickly aim the target and make your shoot accurately.
Now, SVBONY has developed a new high-power and waterproof rifle scope with a magnification of 3X-9X. The diameter of the objective lens is 40mm, and the large-diameter scope makes the field of view more open and the picture clearer. Its detailed specifications are as follows: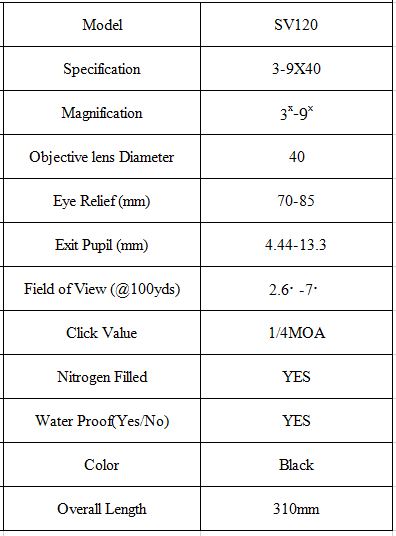 The price is only $33.99. You'll find that it is a great value product for the money. Such a high performance rifle scope, are you tempted?
Do you want to go hunting with rifle scope like this?
---