Hello everyone, Today I will talk about what is 8MP SV205 camera. Hope this article will help some people to know more about the SV205 camera/ electronic eyepiece.
What is USB 3.0 8MP SV205 Camera?
Svbony SV205 camera is the upgrade version of SV105 camera. Oh, people may ask what is SV105 camera? SV105 is the first astronomy camera of SVBONY brand. SV105 camera is 2MP CMOS camera. It is hot selling online. Many customers feedback the problems when they using it. And we tried our best to upgrade it and satisfy the customers need. For example, we add the filter thread on the camera nose speedy when Steve recommended this. Very appreciated for customers trust us and give us suggestion to upgrade the products.
We are a young company to step into astronomy area. We move slowly but never stop. All the customer ideas about the products are very important to us. We pay attention to all the ideas, we are trying our best to make the products better. And according to our customers' idea, we make new items they need. So the SV205 has come.
How is USB 3.0 8MP SV205 Camera?
Svbony SV205 camera is the second version astronomy camera. It could view and capture live video of the Sun, Moon, and planets on your computer. Also use Sharpcap software same as SV105 camera. 8M Pixel image magnification is much better when you capture the moon on your computer. And this new SV205 could be used in the day time. It could capture the clear image of your view target by the software. What's more, you need manual set the settings to get a much clear image. Here is what I get by SV205 camera and SV20 telescope ;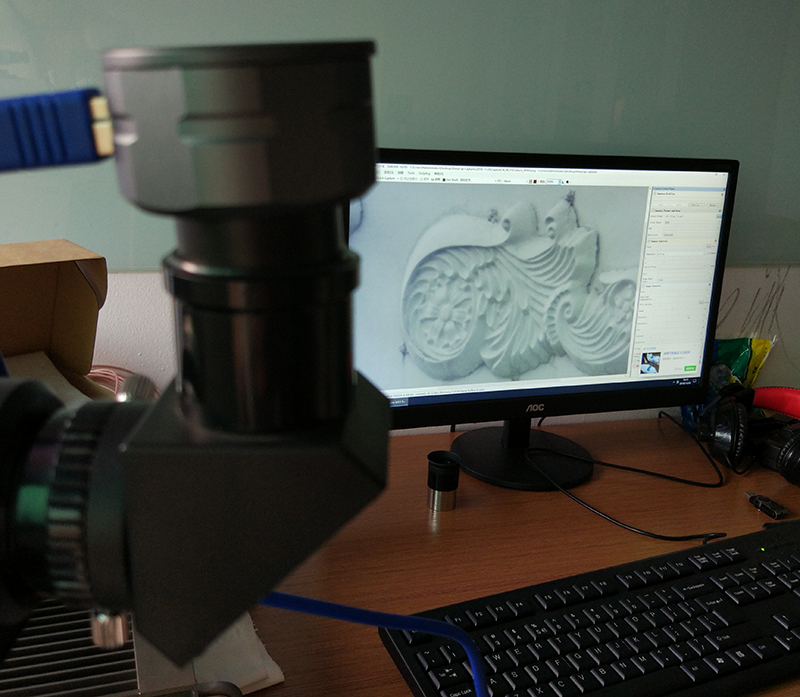 I also made a video of how to adjust the settings when using in the daytime. You should set the shorter exposure time and set the gain at the same time. Then the image showing on your computer will become clear. May there will be strange color, then set the auto white balance, a little adjust of other settings then it will be much better. Here is my capture video.
Because of the bad weather, I didn't get a chance to test the sv205 camera with the moon or other planets. Hope there will be clear skies, and hope our customers will get the chance to test it. Good luck!
And I am so sorry I didn't test SV205 camera with Linux and Mac computer. So I could not give suggestion to use it, if anyone test it and has problems. Contact us at email: info@svbony.com. We will try our best to help and resolve the problems. Please don't worry.
Thanks for your reading, Will update new testing results soon. If you want a lower price beginner camera, then getting SV105 is useful enough. If you want it faster speed, more clear image and also lower price. Then I recommend SV205 camera. Enjoy it!