As we all known, the COVID-19 is spread all over the world. How to stay safe from the virus? Many TV shows and social media and News Paper tell people stay home, don't go out and join the crowd activity. And the government restricts the restaurants and bars clubs. People have no place to play. How to enjoy fun at home?
Today, let's talk about the at home activities! Hope these tips could help you spend the meaningful time during the Current CoronaVirus Crisis.
1, Astronomy Observation
In the daytime, you could use solar telescope to do the Sun Observation, and in the night, you could view the Stars, Moon, and Planet directly. If you want to take some pictures, then the easy way is take pictures with your smart phone by using a phone adapter for the telescope. Also this is very meaning for parents and kids, it is not only the warm family time, but also help the children to learn astronomy and be patience. It also helps a lot in shaping your child's character.
Let's see a picture from the internet;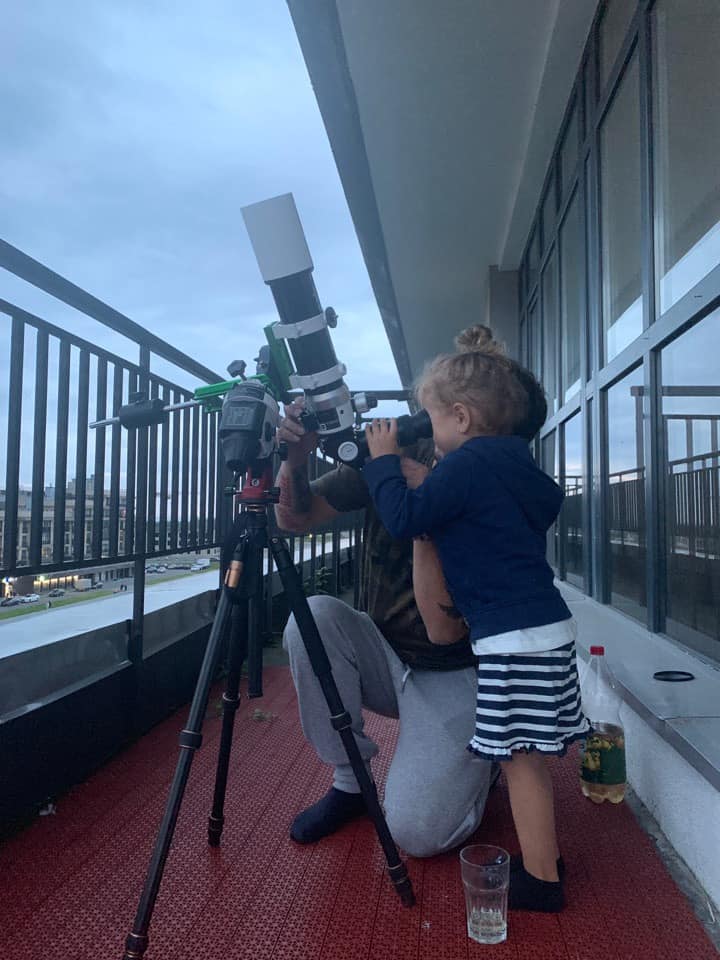 If you only need to buy a small telescope for your child, then I recommend the SV25 Kids Telescope 60mm Refractor for you. If you want to take pictures of the deep space object, then I recommend you the SV503 80 ED Refractor, it is great for deep space photography.
2, Reading
Many people are busy working in normal days, so this is the best time to read some books. If you have a kid or two, read some stories for him/her.
3, Singing
Prepare a small concert must be very interesting. Only one person at home, is it really available to have a concert? Of course, Yes. Have you seen that video from Spain? Maybe at the beginning only yourself in the concert, finally all the neighbors are there with you.
4, Cooking
Stay at home, the most important thing is eat, I don't remember which professor told us, stay hungry, stay wisdom. But stay home, will you make yourself hungry?
You could try to cook the food you have never tried. Then the boring time will be more meaningful.
5, Exercise
Girls doing yoga is a good choice, do some arm extensions, thin into butterfly arms. Boys may have small sports equipment in their homes. Exercise can also bring a good mood, avoiding bad moods trapped at home. Exercising your body can boost immunity and keep the virus away from you.
There also are many other tips could make your time not that boring. You could use this chance to find a new hobby, try some other business to earn money, call the old friends to care about them, keep the dairy. Don't just let the time go.