First impression: It's huge! With seven big pieces of glass in four groups, the SV171 is a 'serious piece of kit'. What all that heft gets you is very good optics with very good eye relief.
It's twice as heavy as the lovely little Svbony 7-21mm zoom, but it weighs less than, say, an ASI1600 camera, so any good astrophotography mount will have no trouble handling it.
I went looking for optical problems but didn't find much. It's parfocal from end to end, and the eye relief is comfortable (spec says 19.5 to 16mm). I found only slight astigmatism (predictably a bit more on my ƒ/4 newt than my ƒ/10 refractor) but it wasn't enough to detect in either scope while observing the moon. Brightness, contrast, and color fringing are comparable and perhaps a little better than my Meade Series 4000 fixed focal length oculars. Using a building with lots of windows and railings about a mile away I didn't see any evidence of distortion, and when I panned across Jupiter with it at the edge of the field the planet didn't show any elongation.
Two minor complaints: the twist zoom is rather stiff and the large barrel makes tightening the eyepiece holder screws awkward. I assume the stiffness will improve with use, and I solved the screw problem by simply not inserting the eyepiece quite as far.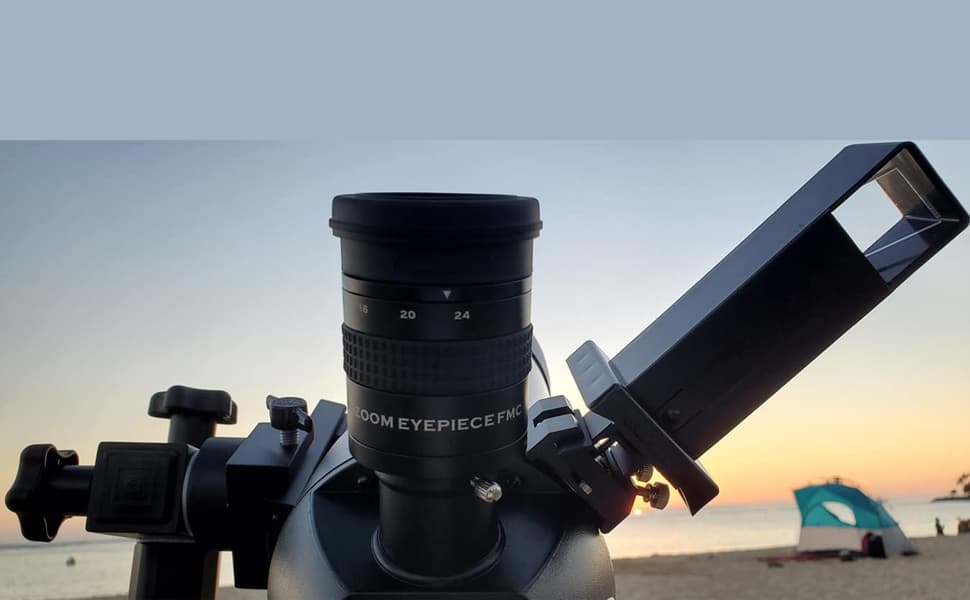 All in all, in my view, the Svbony 8-24 zoom is an excellent value thanks to very good quality and a remarkably low price.
I really like using it for star alignment even though it doesn't have cross hairs. At 24mm it's almost like a finder, and at 8mm--even with approximate centering—it makes syncing my mount reasonably precise. In fact, these new eyepieces are so good that I'm inclined to say that a zoom and a Barlow are all you need these days. Sure, if you're in the league of exceptional amateurs doing serious observing, that won't be true, but for hobby astronomers on a budget I think a case can be made.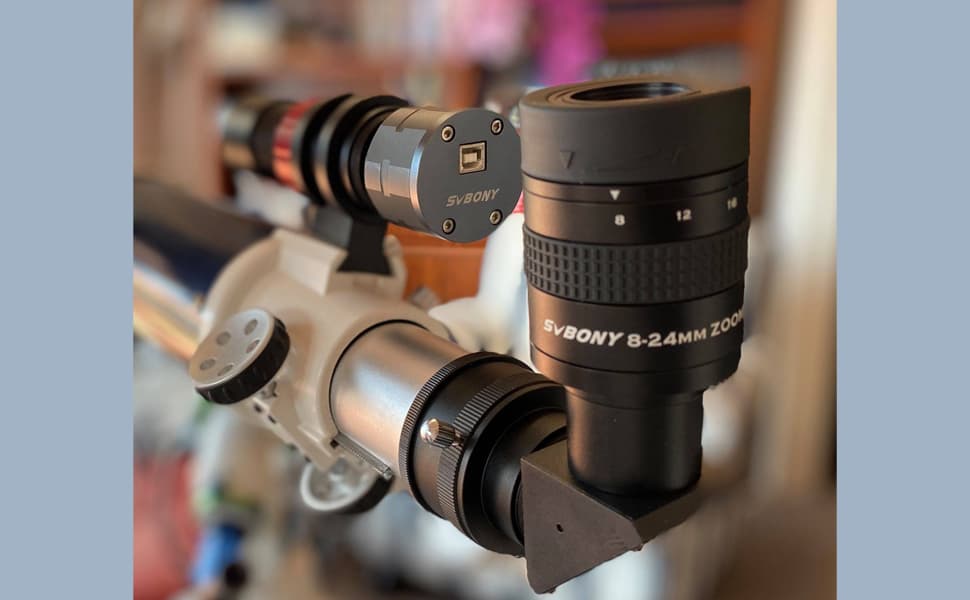 (The data comes from the real experience of astronomers in cloudynights.com.)
Thanks for your reading.
Welcome to try and comment.