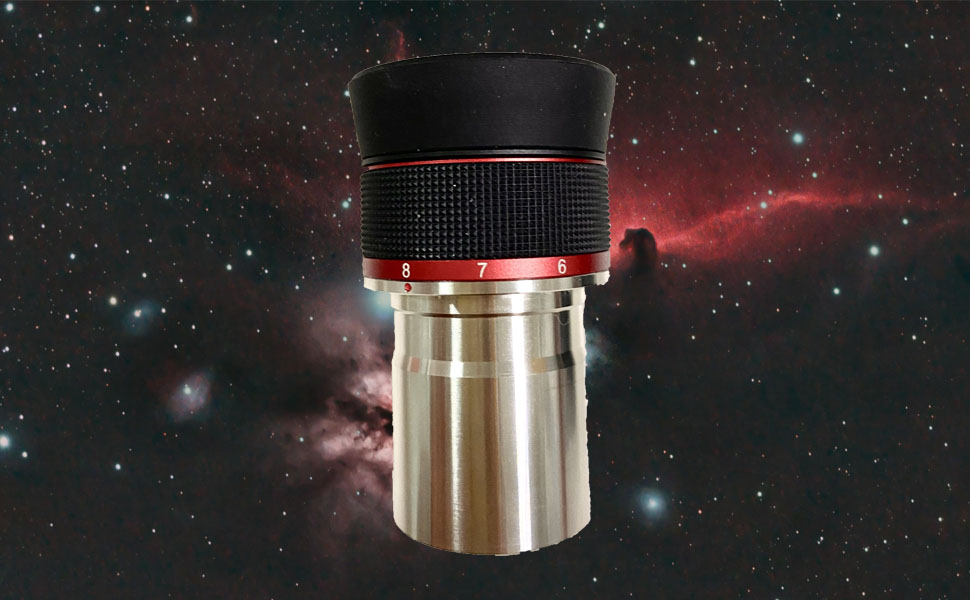 What is it?
SV215 1.25 inch 3mm-8mm zoom eyepiece is the first zoom eyepiece launched by SVBONY brand for planetary eyepiece application. This zoom eyepiece adopts 4 groups of 6-piece optical structure (a kind of eyepiece containing high-quality heavy lanthanum flint glass), which is exquisite in design and less than 200g in overall weight. It is very convenient to carry out. The contact surface of each piece of glass is coated with full broadband antireflection coating, and the edge of the lens is subject to extinction and blackening treatment to ensure adequate imaging contrast.
Why design it?
In the zoom process of traditional zoom eyepiece, the field of view and pupil exit distance will change with the change of focus. Similarly, with the change of focal length, the telescope system will also lose focus obviously, because generally zoom eyepieces are not in focus design (all focal lengths cannot focus on the same point). The SV215 zoom eyepiece, with its precise structure and unique zoom mode, can keep the field of view and pupil exit distance constant during the zoom process without refocusing.
What are the characteristics?
Constant field of view: In the process of 3 mm to 8 mm zoom, the eyepiece performance field of view is constant at 56 degrees, which remains unchanged, providing a completely different use experience of zoom eyepiece.
Focusing design: no matter how long the focus is changed, refocusing is not required
Constant pupillary exit distance: it is unnecessary to adjust the eye position to adapt to the changing pupillary exit distance and the changing field stop diameter, so as to improve the visual experience
Carta value design: It can quickly change the precise preset magnification, and it is also convenient to use with Double.
Foldable and removable environment-friendly rubber eye shield and anti-skid rubber protective ring
Stainless steel rubber sleeve, supporting standard 1.25 inch filter installation
It is mainly applicable to the application of short focus ratio medium and high-end refracting astronomical telescopes (portable OTA) and the observation of large magnification lunar surface and planets.
Suggested combination -- visual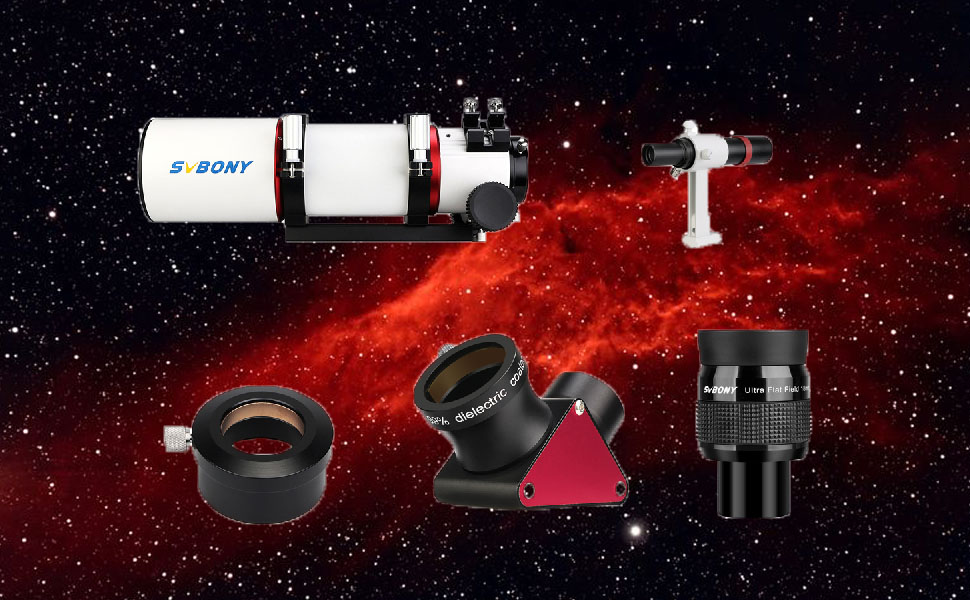 OTA: F9359B-SV503 Telescope ED 80mm F7 Doublet Refractor for Astronomy
Finder scope: W9141A-SV182 6x30 Metal Finderscope
Eyepiece: W9166A-SV215 1.25" 3mm-8mm Planetary Zooms Eyepiece
Diadinal: F9171B-1.25" SV188P Dielectric Diagonal for Refractor
Adapter: W2811C-2'' to 1.25'' Fully Metal Telescope Eyepiece Adapter
Welcome to comment.
---