How to get started with Astrophotography?
Firstly, you need choose a telescope. As a general rule, the best telescope for astrophotography is Cassegrain telescope. The reason for this is their longer focal lengths. Longer focal lengths mean a greater ability to get well focused views of different objects in the night sky. On top of that, cassegrains use a combination of lenses and mirrors that equate to a well rounded, crisper image quality when compared to other types of telescopes. Across to the board, cassegrain telescopes are the main tools of the trade for avid astrophotographers.
However, for beginner astronomers, a refractor is the best beginner telescope for astrophotography. Firstly, people don't need to adjust the axis when setting up the equipment. Secondly, a small refractor 80mm is good enough for start astrophotography. If you got a 80ED Apochromatic refractor, then you could get some amazing images by working with astronomical cameras. Last but not least, the refractor is affordable and with good quality.
What else tools do I need to do astrophotography?
If you are planning to use a Digital SLR for astrophotography then there are 2 main accessories you should consider, T-Adapters and T-Rings.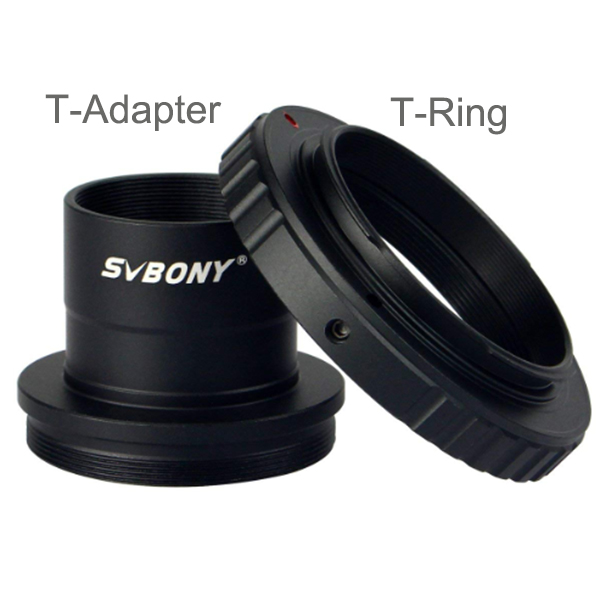 T-Ring
So first up is the T-Ring. The T-Ring is an attachment that you screw into your camera's lens groove to be able to connect to your telescopes. We stock T-Rings for most of the major DSLR brands – namely Canon, Nikon, so chances are we've got the right T-ring to fit your camera.
T-Adapter
Next up is the T-Adapter. These are adapters that you fit into your telescope in lieu of an eyepiece (remove the eyepiece and slot in the T-Adapter instead). Your T-Adapter will then attach to the T-Ring which is on your camera. Your camera is now attached to your telescope!
And now you could take photos by your camera through the telescope.
If you don't have a Canon or Nikon camera, and you want to take some images. The Svbony astronomy camera could help you make it. The electronic eyepiece camera is 1.25", and it could replace the normal eyepiece. Remove your telescope eyepiece and put the 1.25" camera into the diagonal base, and connect to the computer USB port. Then enter the sharpcap software you could see what the camera showing. You could capture video and take photo in the astronomy software.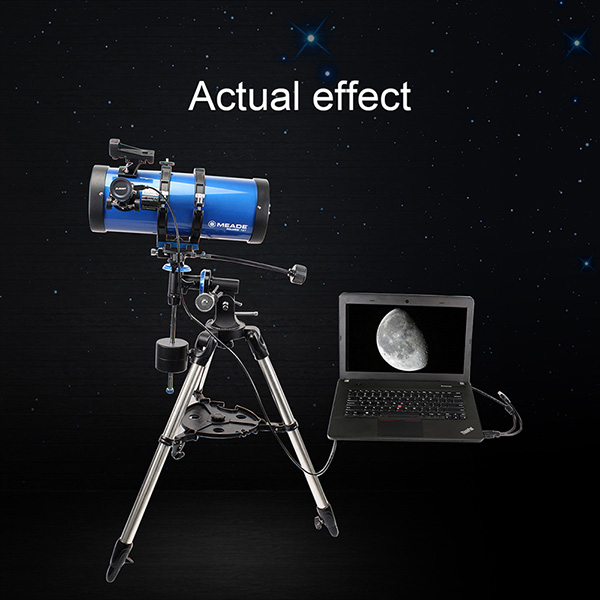 Hope these two methods could help you step further on astrophotography.