Can I take photos after the eyepiece?
Yes, use the Svbony SV112 photography kit, you could take photos after they telescope eyepiece.
This SV112 photography kit includes the parts you will need for both "Prime Focus" and Variable "Eyepiece Projection" astrophotography. The "Variable" feature let you adjust the adapter length to vary the magnification (thus image size) for perfect framing of your shots. You could change different eyepieces for you telescope. Then take photos of the different magnification. Only fits telescopes with a standard1.25" eyepiece port.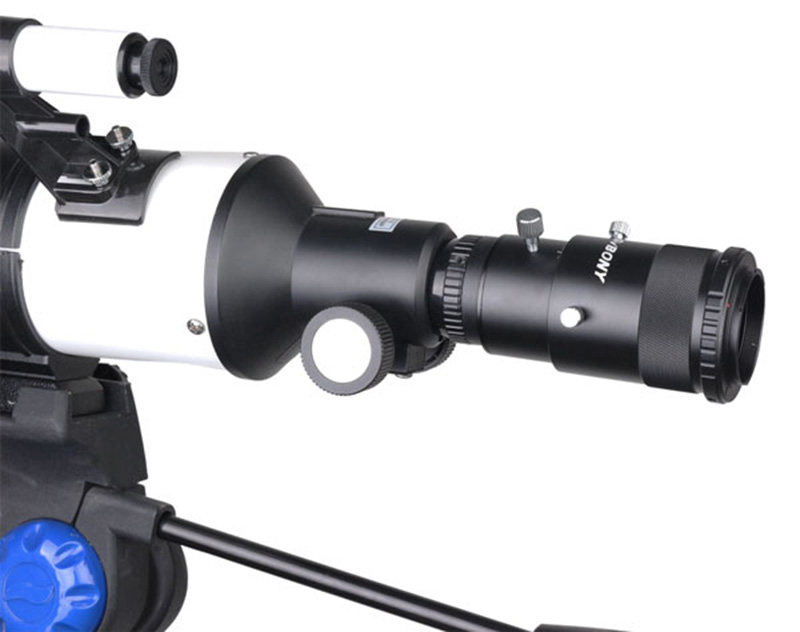 This kit includes 4 parts, a 1.25" T-adapter for your 1.25" telescope, a T-ring adapter for your Nikon or Canon camera, a parfocalizing ring for easier high power focusing, and the most important part variable eyepiece projection adapter.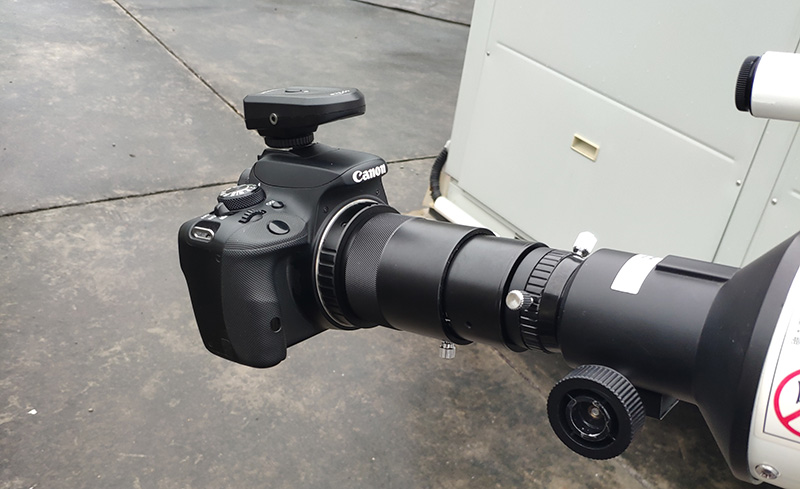 This SV112 astronomy photography kit is suitable for:
Prime Focus – In this imaging method, your Canon or Nikon camera is connected directly to the telescope and placed at the "prime" focus of the telescope. The telescope becomes the camera lens. No eyepiece is used in this method. This method provides the widest possible field of view, the shortest possible exposure time and moderate magnification. Typically used for imaging nebulae, galaxies and other large (but dim) deep sky objects. Svbony also has SV109 extension tube with M42 thread to connect to your camera directly.
Variable Eyepiece Projection – In this imaging method, your telescope eyepieces are used to increase and change different magnifications. The eyepiece is placed between the camera and the telescope. The eyepiece "projects" the image onto the camera sensor. The projected image size increases with distance. It is similar to a flashlights beam. A "Variable" Projection adapter allows you to change the projection distance. It allows you change different 1.25 inch eyepieces, up to 42mm, to change the different magnifications. This varies the magnification of the system, allowing you more flexibility when framing your shots. Think of it as a "Fine" magnification control. So it is a "must" tool for astronomical telescope photography. Eyepiece Projection is typically used for Terrestrial, Lunar & Planetary imaging and any time higher magnification is needed to bring out detail.
If you have any questions when using your SV112 photography kit, please send email to info@svbony.com. We will reply you in time. Welcome!