SV52 night vision is a high performance night vision. AV Video out capable, connect an external monitor to the video output interface port by the video cable, the display of the screen can be output on the external monitor. It has 0.3 Mega Pixels CMOS and 1.5 inch LCD display. Its TF card supports up to 32G. 21mm Eyepiece, 1-Degree Ocular lens adjustment scope, and 2W Powerful infrared spotlight, that make up its excellent optical properties.The night vision is designed to Hunting and Scouting game / Security and surveillance / Camping fun / Exploring Caves / Nighttime navigation / Night fishing and boating / Wildlife observation / Search and Rescue.
But, how to use the SV52 Night Vision?Let's illustrate with pictures.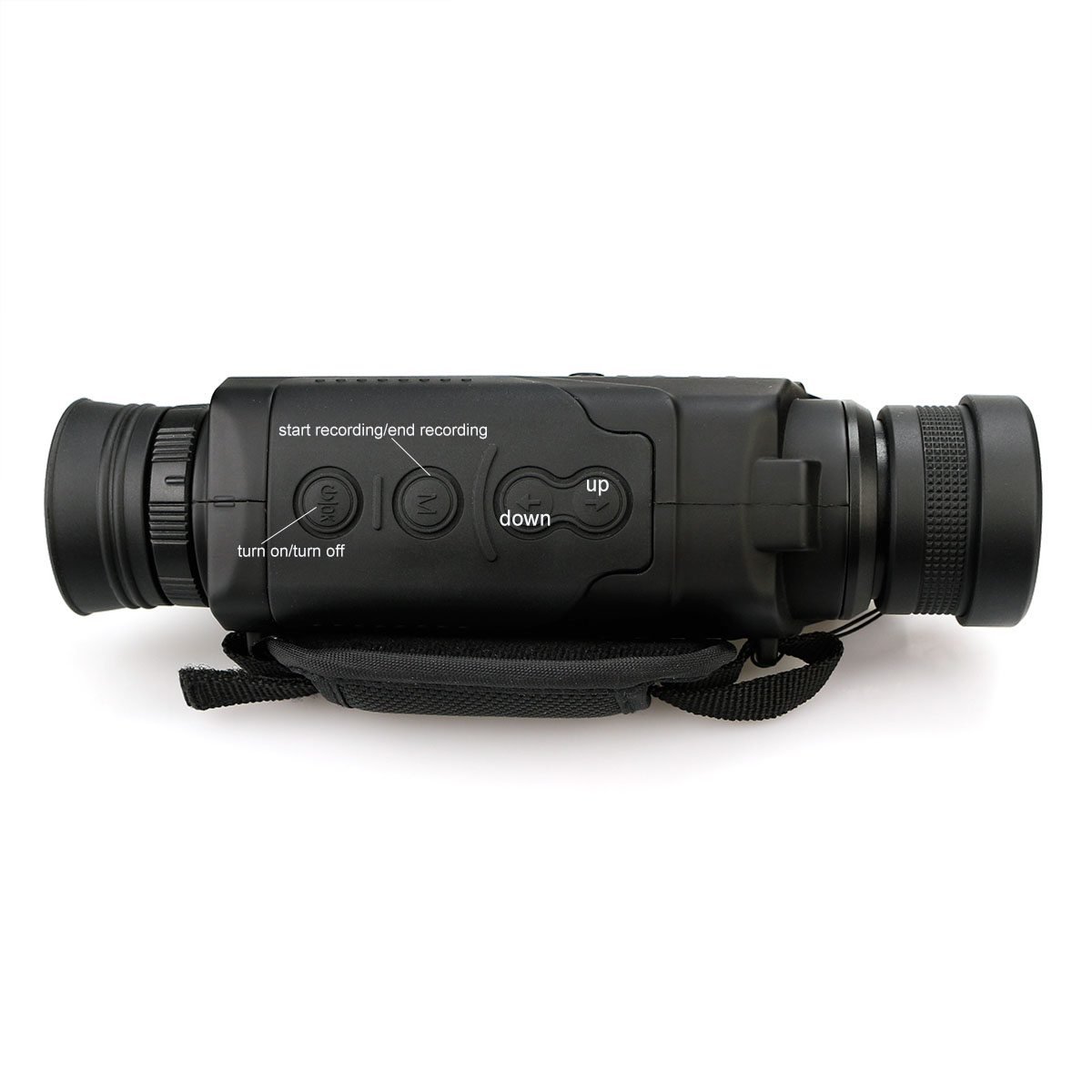 In addition, the M key can be mode transformation, between taking a picture and taking a video.
---