This week we invite Lino Benz to do this week's SV503 interview. His deep-sky images are mysterious and magnificent, and his main image scopes include: SVBONY SV503 102ED F7 refractor, SW explorer 150, and SW evostar 72 ED, cameras are Canon 1100D and Qhy294c pro. His mount is HEQ5 Pro. Also, post-processing is important, he is good at Pixi + StarX + PS software usage.
Now let us learn more about the Astro-lover from Italy.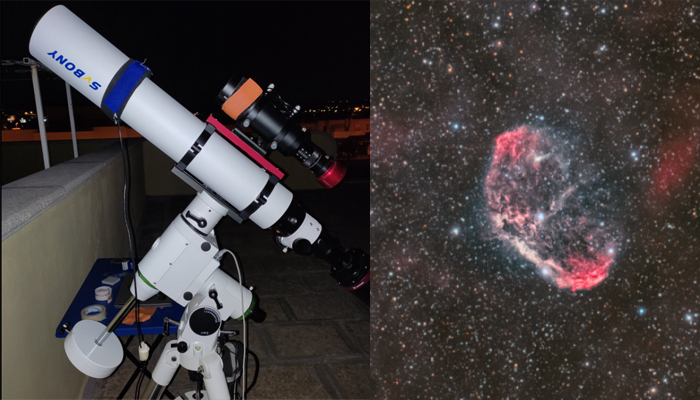 1. Can you give an introduction to yourself? You always share beautiful Astro images but do seldom comment.
-Hi my name is Lino Benz I am of a certain age 😂, half a century and I am Italian. 😅 I started taking astrophotos last year with a telescope not suitable for taking photos then gradually I changed the setup.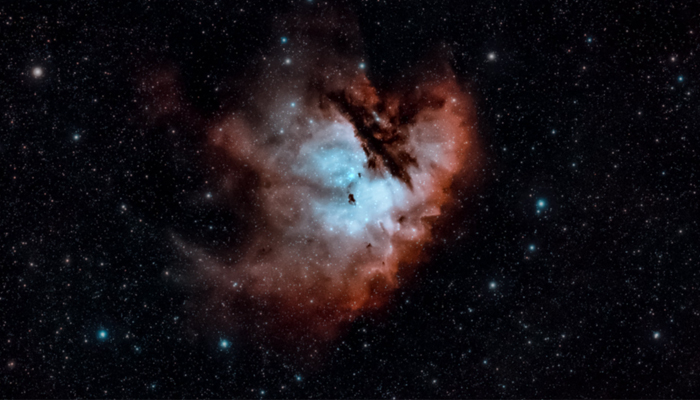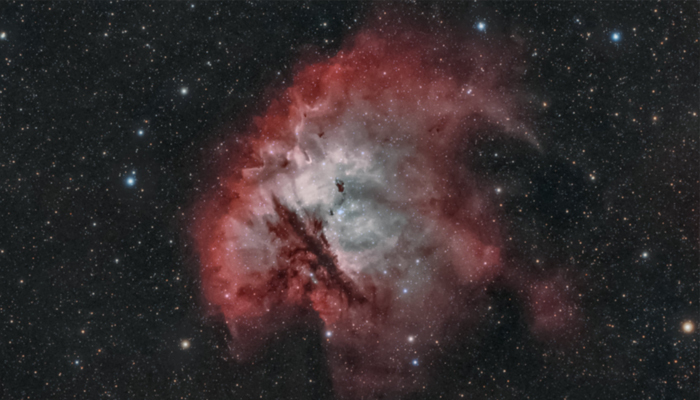 The Pacman Nebula- NGC 281
2. Your deep sky image is growing better, What nebula are you taking right now? And what gears are you using right now?
Now I took an Sv503 102 / f7 and I am very well sure I still have not exploited it very well due to the weather but it promises very well I am attaching the link of the last photo taken with only 4 hours of integration, Medusa Nebula.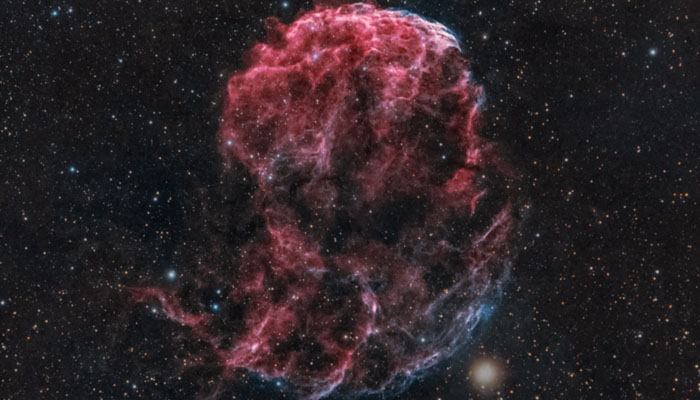 IC443-Medusa Nebula
As for astronomical photos, you need to be very patient and slowly the results will arrive.
3. What do you think of the SV503 telescope from your experience?
For Svbony product (s) I would like to see a nice 120 and maybe a 102 with fpl53 glass.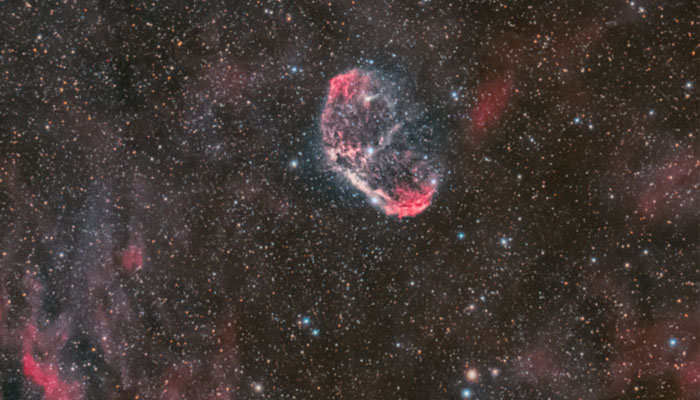 Crescent Nebula - NGC6888
4. Select an image from your numberless great pictures and give a short illustration.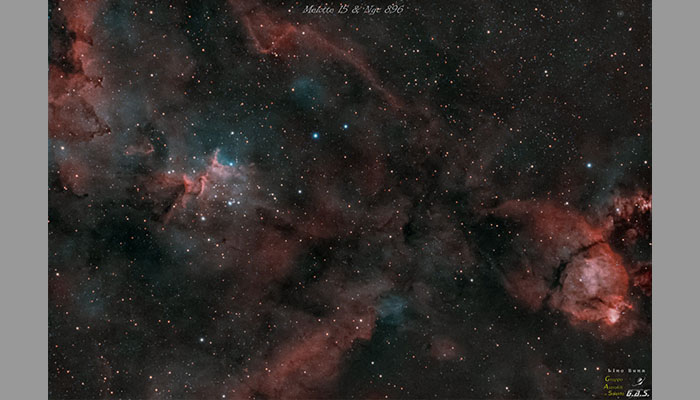 HII region-6h and 30 min
It is a very large HII region, whose distance is estimated at 7500 light-years from us; its main feature is the presence of two large apparently empty areas, of different sizes, which make the nebula similar to a "heart". Inside there is a system of small, poorly concentrated open clusters, responsible for the ionization of the nebula. The most notable of these is Melotte 15, which contains some stars about 50 times as massive as the Sun, plus others smaller and a microquasar ejected millions of years ago and NGC 896 7,500 light-years away is detectable about 5 degrees southeast of the star ε Cassiopeiae, but it can also be identified starting from the Double Cluster of Perseus and moving about 5 degrees in a north-north-east direction; it apparently forms the westernmost and brightest part of IC 1848's nebula, the Heart Nebula. Svbony SV503 102/714 leveled only 3h, 38x300 "in the clouds. Cam Qhy294c pro with L-enhance filter, Gain 1600 offset 7 T -5 Phd2 guide with 60/240 tube and Asi 224 with UV IR / cut filter Svbony All about Heq5 pro Synscan DSS Sum Process Pixi + StarX + PS + Camera Raw.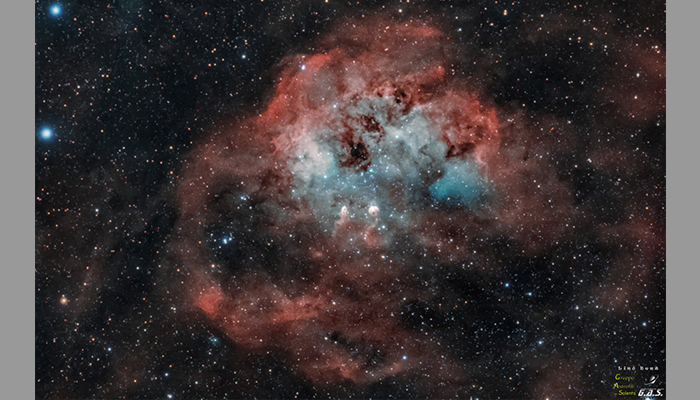 Tadpole Nebula -66 photos of 300 "under the Moon at about 78%
5. What is your often shooting nebula? Is there a favorite one for you?
My favorite subjects are the North America Nebula, Elephant Trunk IC1396. they are all very beautiful.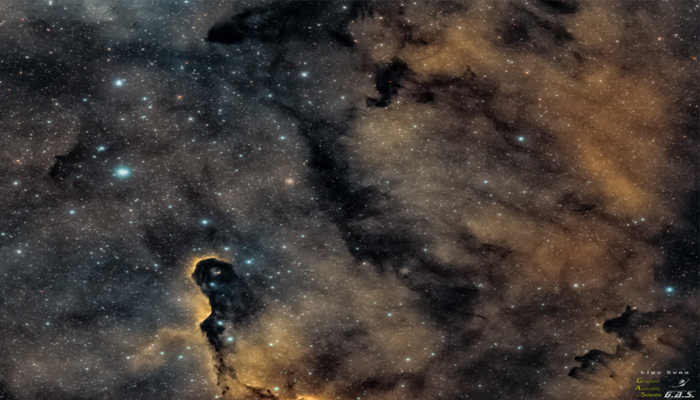 IC 1396-Photo 44x300 "
6. What SVBONY products are you wish us to develop in our future product line?
102mm Refractor uses FPL53 glass.😂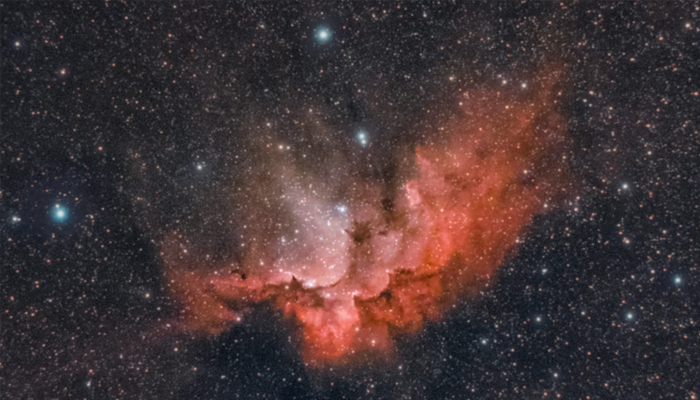 Wizard Nebula NGC 7380-3h and 20min exposure
Thanks to everyone and Celi Sereni 🔭✨😎😎😎
The interview series: