Brian is really warm-hearted and knowledgeable, anyone can contact him for your Astronomy questions.
We talked a lot about Astronomy issues, Brian taught me how to distinguish the Astro-mount's good or bad, SVBony and I are grateful to be able to use his experience, which really helped me in my work. He loved taking Astro-imaging as part of his daily schedule of fun and doing it nearly every day. This is what an attitude the Astro-lover shows.
1. Start with an introduction, Brian. Many fans are still don't familiar with you.
: Hi guys/gals, For some who are not familiar with me, My name is Brian and I am based in Perth (Western Australia) which is best known for its dark skies, I am in my mid-30 married with 2 kids and love to travel (which seems impossible due to Covid). I started Astronomy (Visual) back in 2016 and started Astrophotography in around 2017.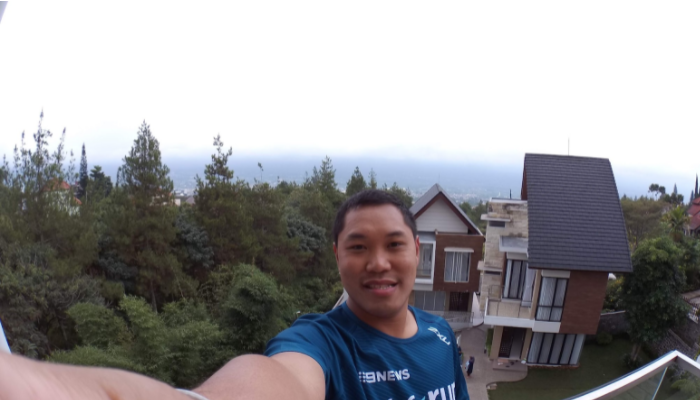 2. I know you have several amazing telescopes, can you give an introduction of your gears? And how do you begin this hobby? (I'm curious about this, from the personal perspective, too, lol)
As I had said I started astronomy as a visual back in 2016 together with my eldest kids who are very interested in the moon and planets, Since then I had collected and sold many telescopes / Astro-capable Lens, At my disposal now I have 15 to be exact (10 Astrography& 5 visual) and I'm not gonna tell each one of them as its really too much.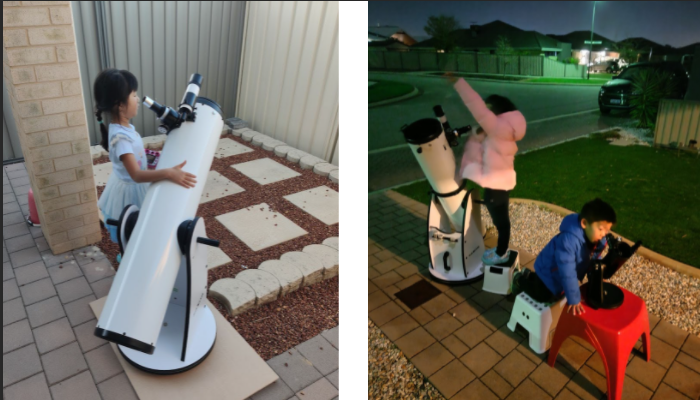 Then in 2017, I started astrophotography, My philosophy of my astrophotography is I want it Portable-ish so big mount is not my interest. In the beginning, I was using Celestron AVX, but I felt the mount was not up to the task. Then I change to Skywatcher HEQ5 Pro which gone a hyper-tuning treatment by Astronomy Academy Perth. I also had a Skywatcher AZ-GTi (tuned) for travel purposes, but since Covid strikes, which made travelling was seemed impossible so I sold that mount.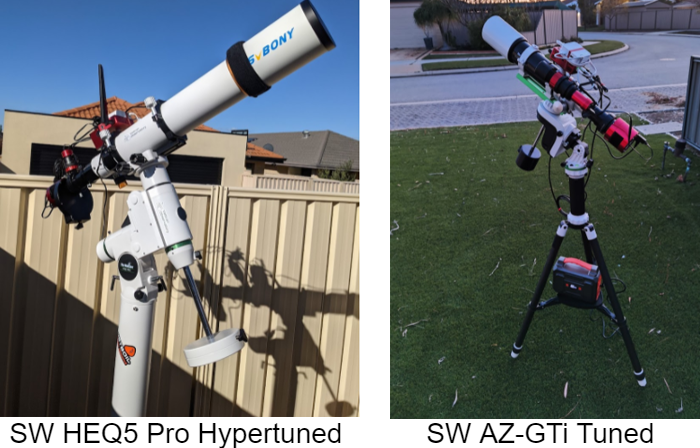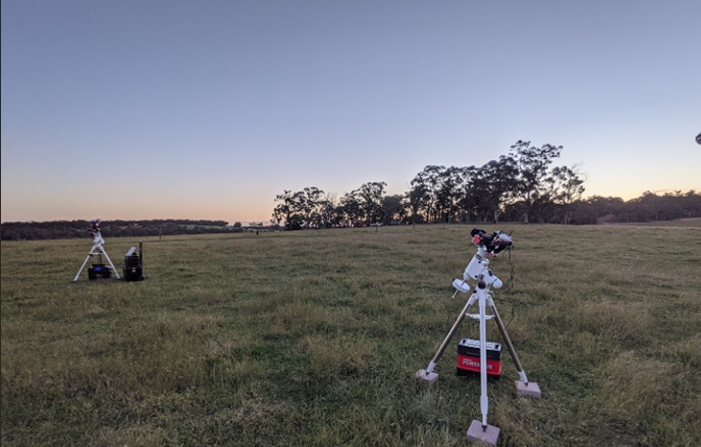 Bortle 2 Dark-site (30 mins away from my house)
I also possessed a simple star tracker (Vixen Polarie and NYX tracker) to do quick MW shoots or random events (eg. comets/meteor showers).

Vixen Polarie - Comet Leonard (C/2021 A1)

When I first started astrophotography, I always use Olympus OM-D EM5 as my main go-to camera with my simple tracker, I used to own CMOS OSC with ASI183MC-P then I change to Full-Pledge mono with ASI294MM-P, I use SVBony 7nm narrowband filters (SHO) and Broadband filters (LRGB). The rest of my gear is ZWO (EFW, EAF, OAG, and ASIAIR PLUS).


3. What do you think of the SV503 102ED telescope from your rich deep-sky shooting experience?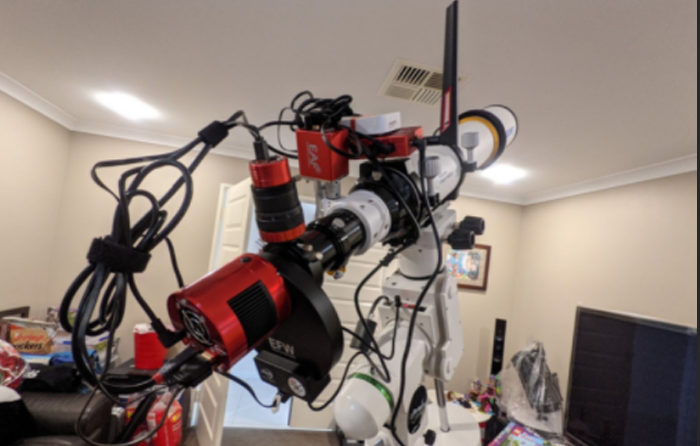 SV503 102ED focuser at full loaded
In my personal experience, A SV503 102ED is an excellent performance despite is only a doublet semi-APO scope. What makes it better IMO firstly is the build quality and QC of this scope is par - exceeded with the scope that is double - triple its price.
Secondly, the focuser is a "Rack and Pinion" with the capacity to hold a heavy payload which translates to non-slipping or sagging in the focuser when holding heavy equipment (Optical train), Finally, the weight is perfect as it's not too heavy or light and most of the EQ5 classes (most people own this classes) can handle it without a sweat.


4. Can you share one Astro-image you like most and one you are shooting?
I have 3 favorite targets which are the Dolphin nebula (SH2-308), Carina nebula (NGC3372), and Fighting Dragon of ARA (NGC6188).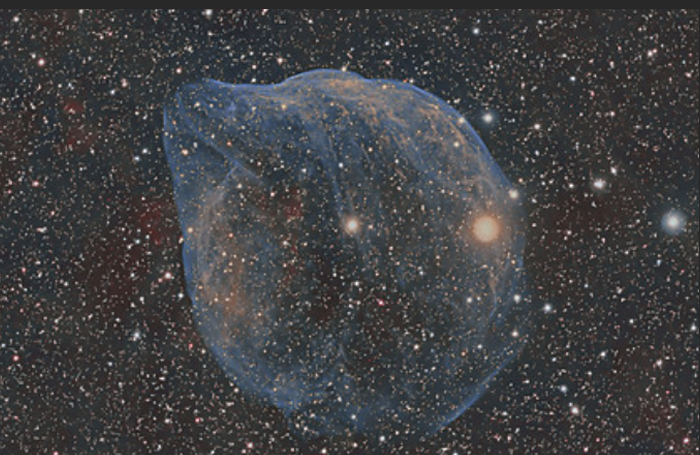 Dolphin Nebula (SH2-308)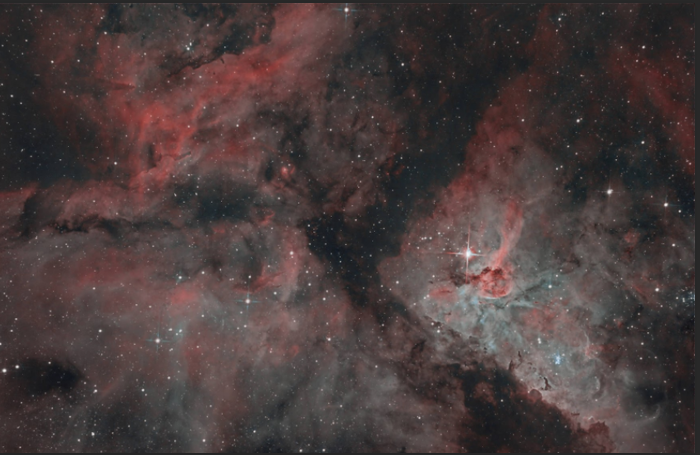 Carina Nebula (NGC3372)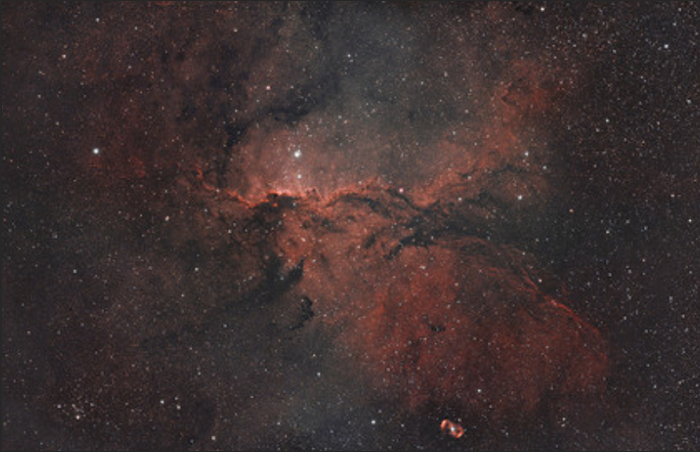 The Fighting Dragon of ARA (NGC6188)



5. Do you have some suggestions for the newbie to this hobby? I believe it will be very helpful to hear from such a good photographer.
My 1st suggestion to newcomers in astrophotography is important to spend 70-80% of your whole budget on astrophotography on the mount, a very good - excellent performing mount (High - Premium Quality) is more important than any expensive scopes, cameras or filters, With good performing mount (High - Premium Quality) the only things that can stop you is just the weather/seeing,
At this moment I am in process of research / procuring High - Premium quality.
Just remember "Direct Drives > Pulley & Belt > Harmonic Drives > Worm-gear" when you buy mount.
2nd suggestion is always to research and research and research some more, Don't get caught out from the spur of the moment or listen to HEARSAY in the forums. Do your own research and keep asking questions to people who has the equipment that you want to buy ask for advantages/disadvantages and also have a few alternatives of that equipment that you thinking of buying.
3rd Master your processing (software) skills. There is a lot of programs out there, so find the one that you can master. YES, Pixinsight is a go-to software (even I used it), but there are a lot of alternatives that are actually the same level output as Pixinsight namely Affinity, Photoshop, Startools, and SIRIL.
Just remember when you master the processing, you will produce amazing images every time with any software and I witness this myself.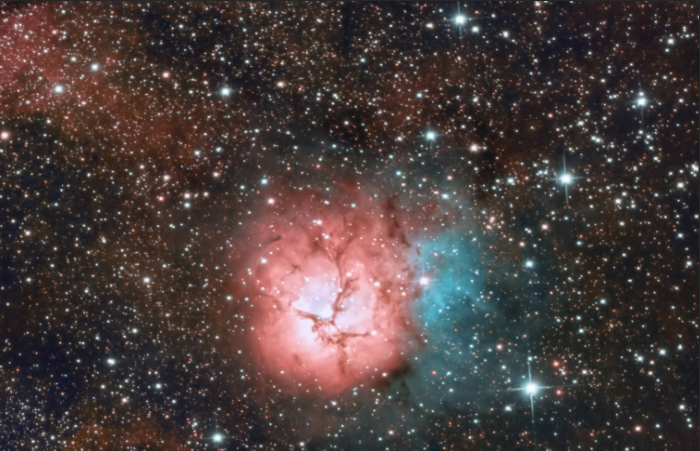 Trifid Nebula (M20)


More IMG: https://telescopius.com/profile/brian_tan
Facebook page: https://www.facebook.com/CapturingStarsColour
SV503 telescope: https://www.svbony.com/categories/SV503


Thanks for your time and keep cool and safe in the coming hot summer.