When it comes to binocular, what do you think, the magnification, the type of prism, or something else? No matter what factors you consider, the magnification and prism type are the essential factors that you need to consider while choosing a binocular. For general use, 8X32 is enough. If you have a higher request, 10X42 also can satisfy you. But if you want higher power for stargazing, 12X50 is needed. SA203 12x50 is a new product that I can't wait to share how excellent it is.
FOV
With the high optical quality at an affordable price, SA203 doesn't sacrifice the quality viewing experience. Even better, it provides a broad and comfortable field of view for the 50mm objective lens diameter with 12 magnification. Its FOV is 5 degrees, 263ft at 1000yds, 88m at 1000m.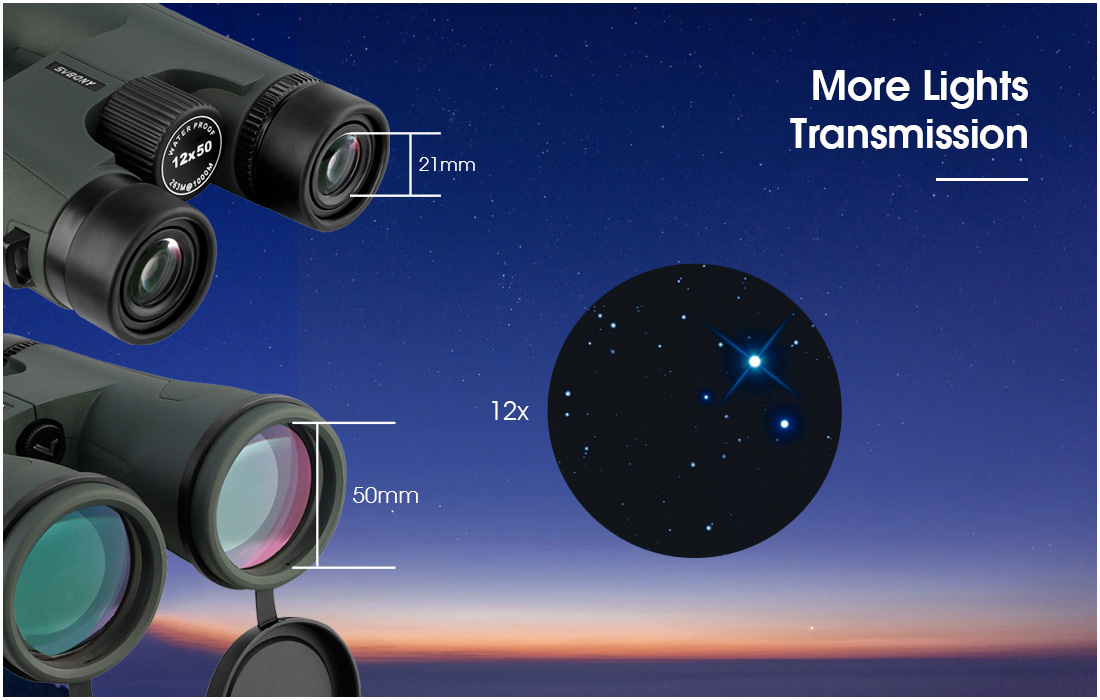 Coat and prism
SA203 has the same coat and prism as SV202--Fully multi-coated and high-quality BAK4 prism. The fully multi-green coated optics allow for a very crisp image with real color representation. BAK4 roof prism, an optical glass, can eliminate the blurry at the edge of the lens and allow more light transmission. Therefore, there is no doubt that you will have a stunning image by SA203.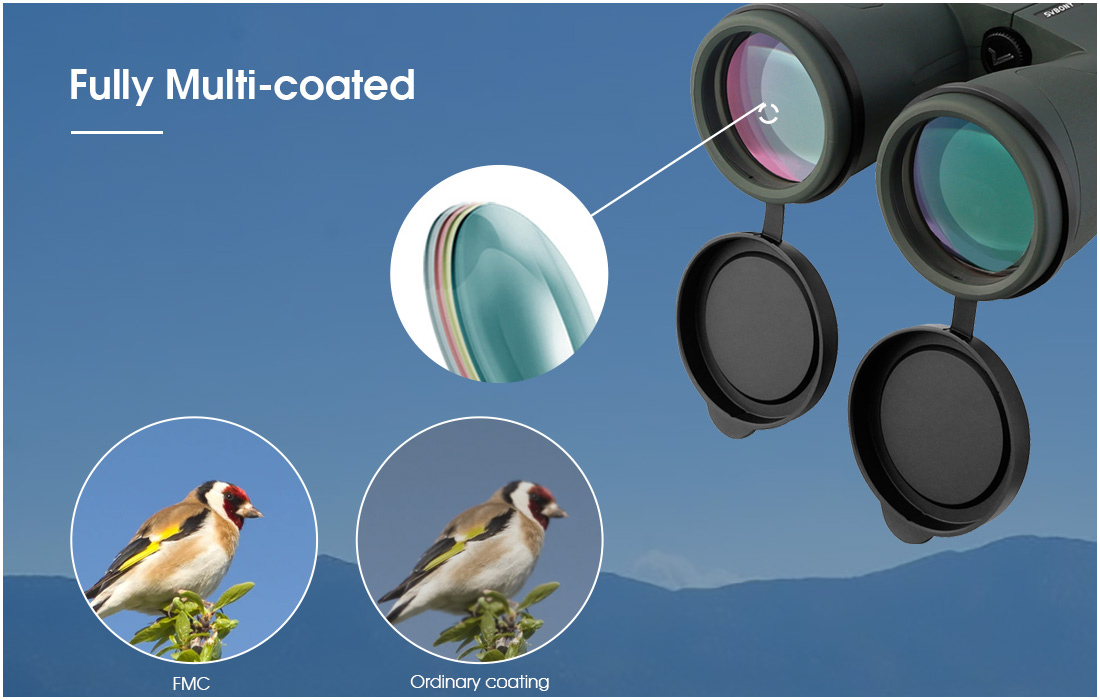 Eyepiece
With the humanized design, 21mm eyepiece diameter and 16mm eye pupil distance can provide a bright viewing. Turn-and -Slide eyecups permit comfortable viewing even those of us who wear glasses. Moreover, the right-eye dioptrics correction enables users to compensate for individual optical prescriptions for a clearer view, and the large adjustment lever is easy to find and use.
Focus wheel
A smooth and anti-slip focus wheel makes the focus more easy. The smooth focus knob allows you to have a quick focus while you are moving or the object is changing. So you can spot the variation thing in time.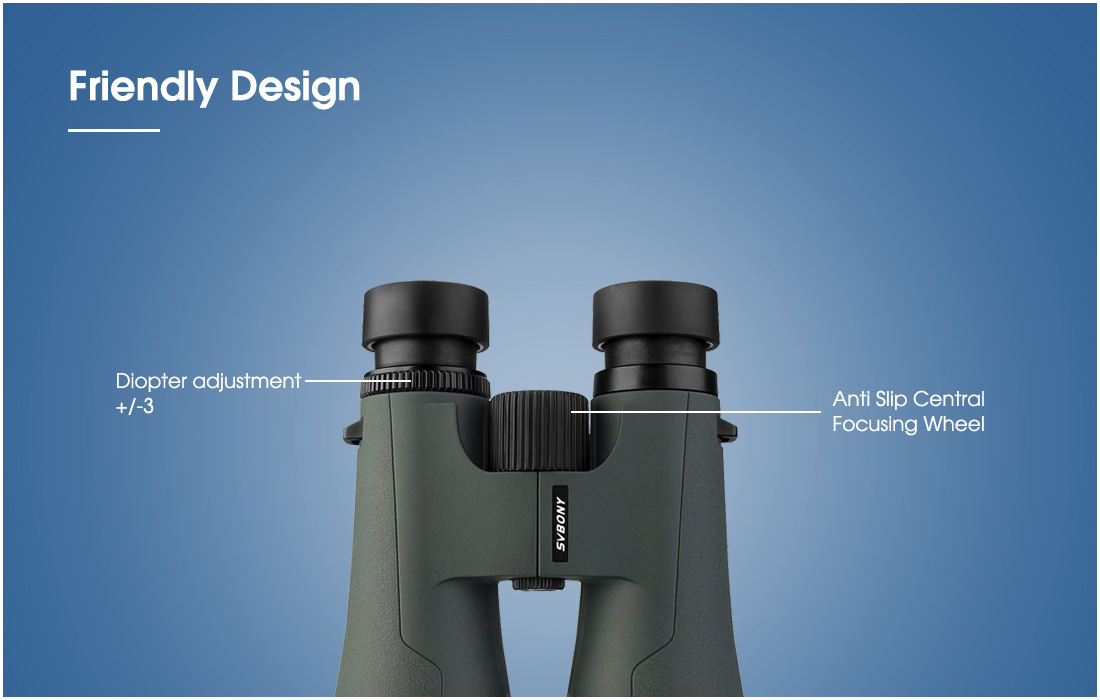 Waterproof
There is no doubt that waterproof performance is inevitable for a binocular. SA203 uses IPX7 waterproof material, allowing use in any weather and not worrying about its longevity.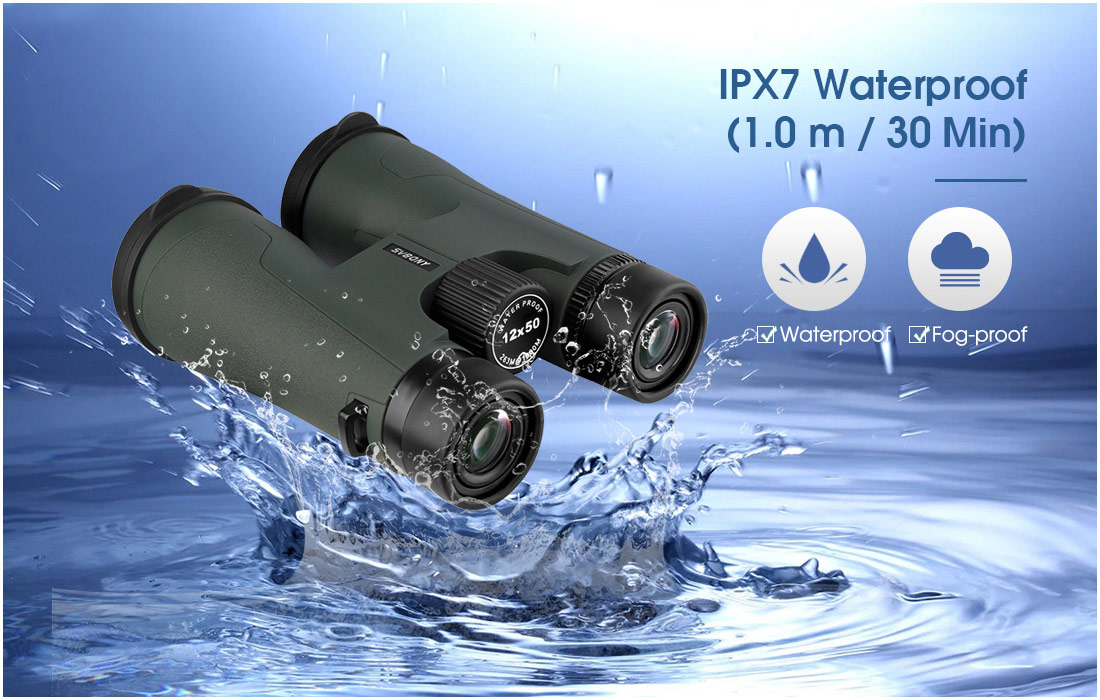 Portable
The package includes a strap that is convenient for carrying a whole day, even in the absence of a tripod. And also, you can put it on a tripod, making it hand-free and without shaking.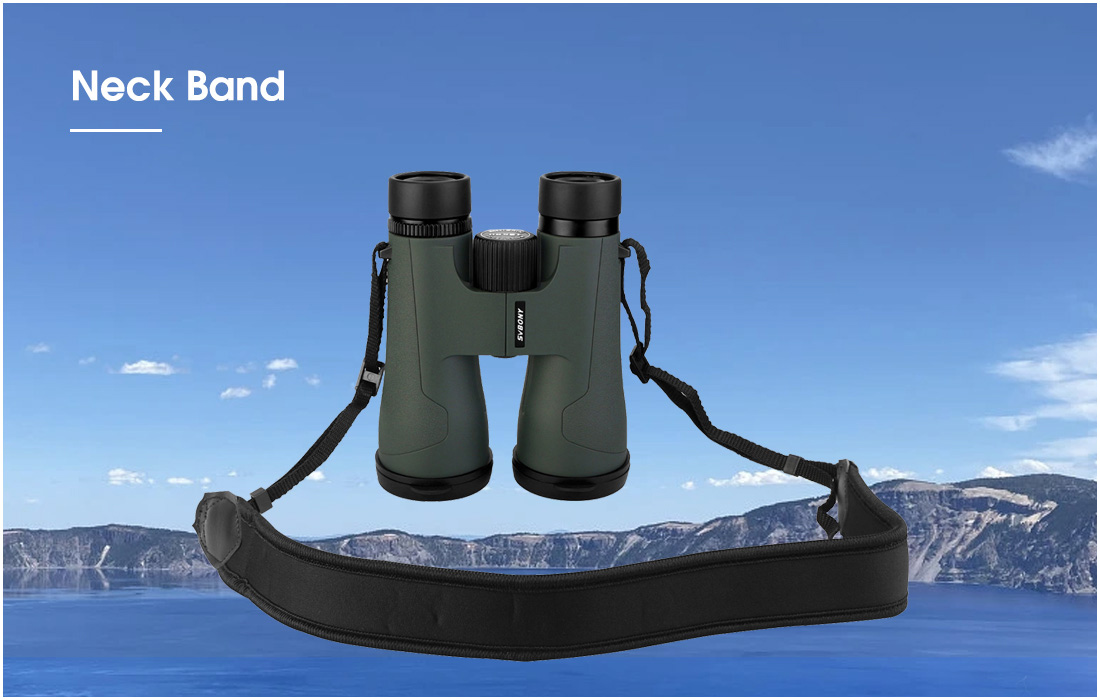 Application
There are a multitude of occasions for a binocular, such as spot stars twinkling in the sky, the thrush frolicking on the branches, the athletes setting a blistering pace on the playground, the prey at a distance, etc.

The coupon code: GHTR67U