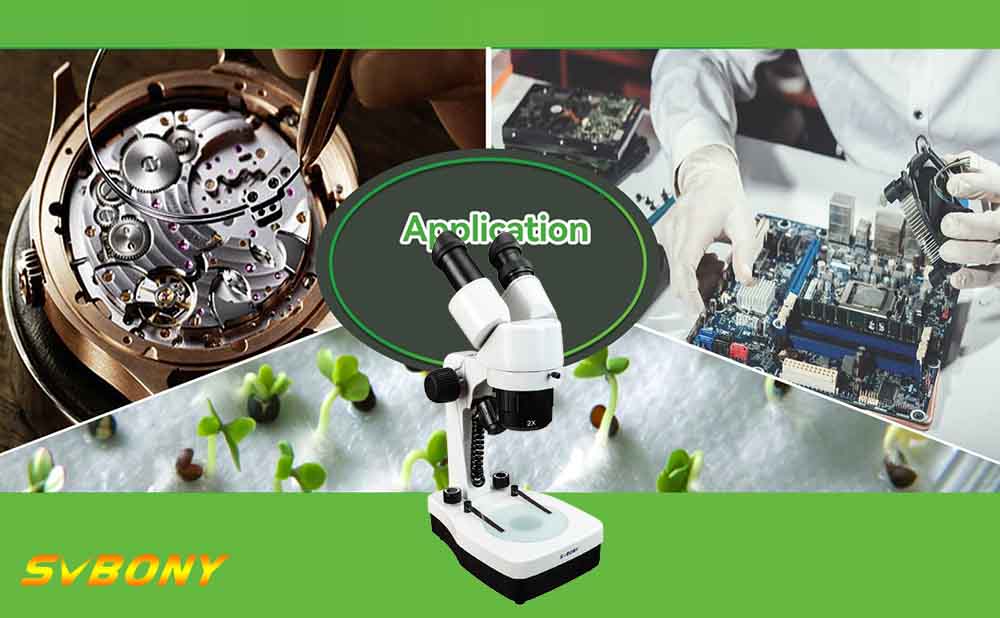 New Coming SM403 Microscope
SM403 is a forward-mounted binocular stereo microscope with stable one-piece design, which can give you a more comfortable experience. It is an ideal choice for circuit board welding, watch repair and seed quality testing.
The Basic Parameter Settings of SM403: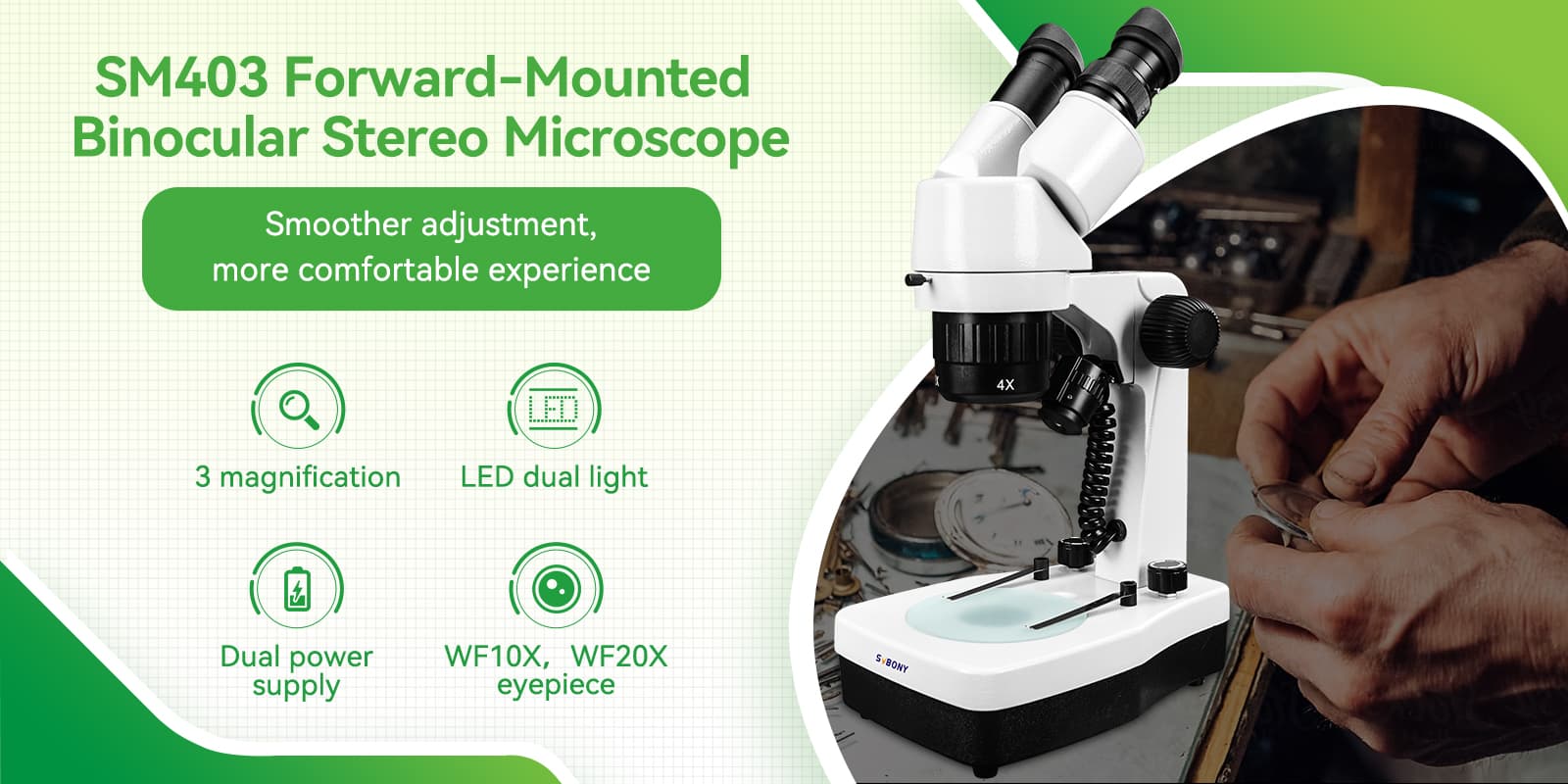 1. 2X and 4X Objectives

2. WF10X & WF20X Eyepieces, it can combine with the 2X and 4X objectives to provide 3 magnification optionals, 20X, 40X and 80X magnification.

3. 45° Tilt & 360° Rotation, which is ergonomic and can relieve neck fatigue.

4. Adjustable interpupillary distance 55-75mm

5. 2 power supply modes: AA battery power supply and 5V1A power supply
If you have questions about the SVBONY microscopes, or aren't quite sure which microscope model would work best for your application contact support@svbony.com. We will be happy to assist you.
Thank you for your reading!
---