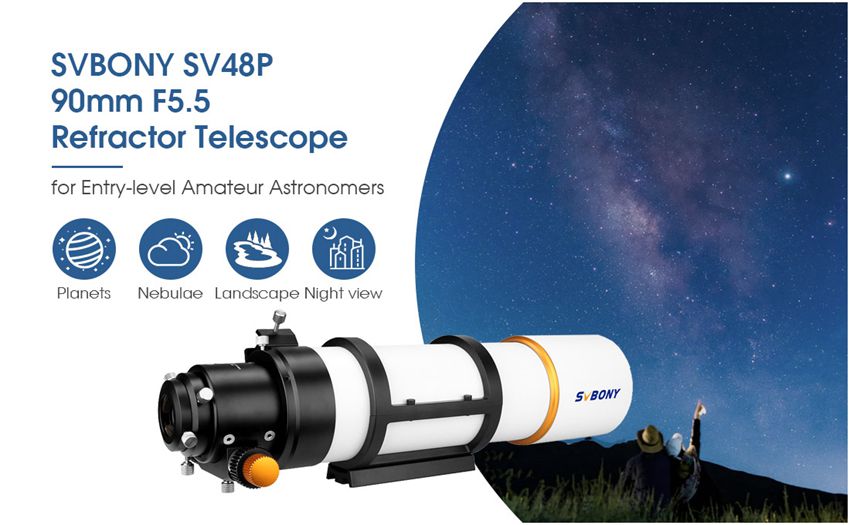 This month we are excited to release our brand new OTA, SV48P 90mm f5.5 refractor telescope. In this blog, I wanna share some of the key features of this brand new telescope.
Toothed focusing knob
Dual speed still, but this time you will find the toothed knob on the scope just you did on our star product SV503. The touch matters in our opinion. These pairs of toothed focusing knobs would make you feel more pleased when you view the night sky with naked eyes. The targets have been located but somehow we just couldn't make it clear, that might be the last thing we wish to happen in this hobby. So we keep the dual-speed focusing system which makes the whole process easier and smoother and we truly believe that you would love it.
Comfortable damping
We want to achieve a good balance between damping and smoothness with this tiny brass focus plate. So now, a 13mm brass plate under the focusing tube, provides comfortable damping to secure the process of focusing stable and accurate, which means deviation or shaking of the focusing tube, or the inconsistency of the hand feel during the whole operation of the focusing will not be the pain again.
360 rotatable R&P focuser
A rotatable focuser would greatly help you get just the right position for your camera or diagonal without touching multiple screws which could be pretty annoying to the final image. Just loosen the knob on the tube a little bit then you could just rotate the whole focuser, simple and clean.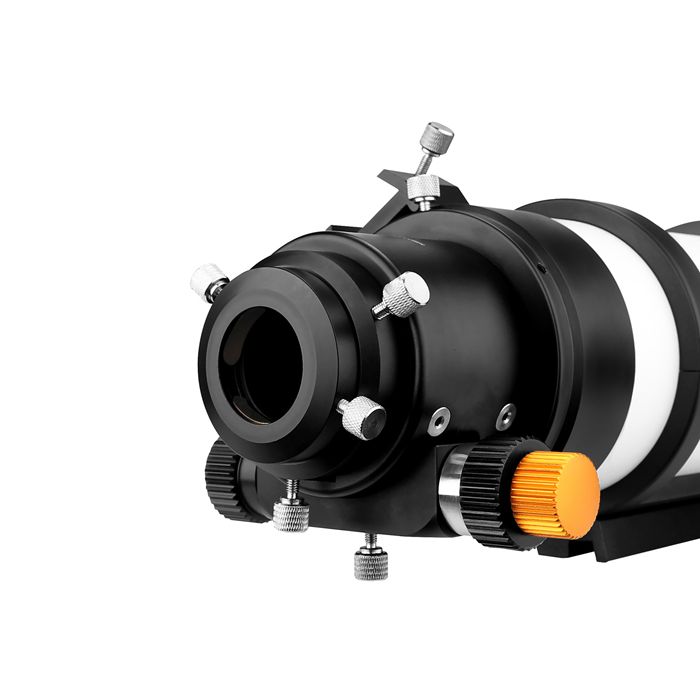 Mounting rings with a 130mm dovetail plate
A longer dovetail plate than the original SV48 which has a 100mm dovetail plate gives you more space for the mounting, with the fine-made mounting rings together making sure your telescope is steady.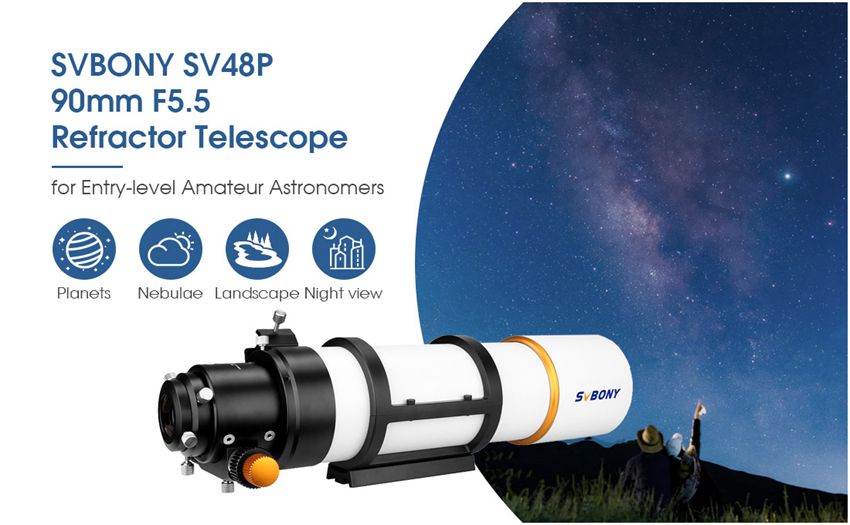 Click here to learn more. SV48P
---