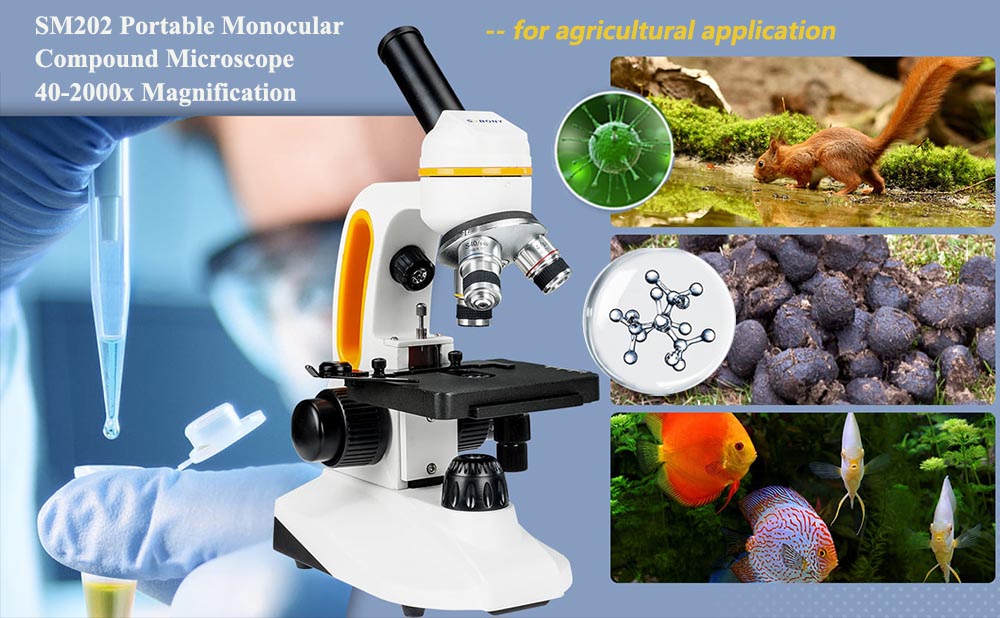 SM202 Microscope - A Good Choice For Agriculture
SVBONY has so far launched a variety of digital and biological microscopes to meet the needs of different users. Recently, we have launched a new portable monocular compound microscope - SM202 Microscope for agricultural Application.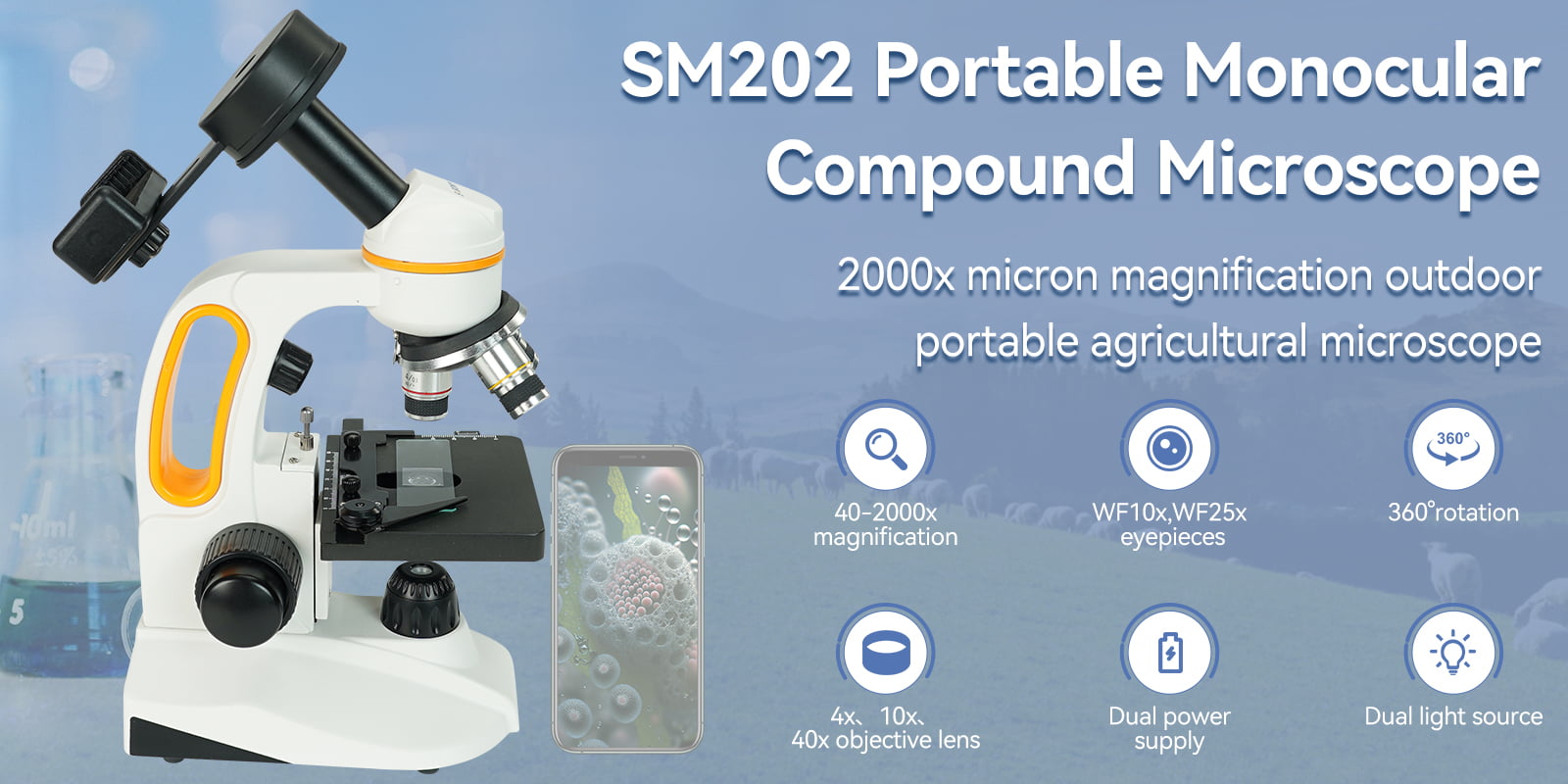 Designed with a 40-2000x magnification, SM202 microscope can magnify microbial targets to the micron level, which can clearly help people to observe the cell structure of bacteria, toxins, protozoa, etc. It also has the mechanical caliper stage and portable arm handle design to meet different observe needs.
The Total Features Of SM202 Portable Monocular Compound Microscope:
1. 40-2000x magnification, equipped with WF10x, WF25x eyepieces and 4x, 10x, 40x objective lenses, micron-level magnification can clearly observe the cell structure of bacteria, toxins, protozoa, etc.
2. Up and down double LED lighting, can observe opaque objects illuminated from above, and also observe translucent specimens illuminated from below. You can use a dimmer switch to change the light intensity.
3. The microscope is equipped with an adjustable mechanical stage, which can be precisely adjusted on the X-Y-Z axis and has good stability.
4. Equipped with a mobile phone holder, it can stabilize, record and share the image results captured by the mobile phone; it can also be used in conjunction with our SV189 electronic eyepiece to connect to a computer.
5. The design of the mirror arm handle and the battery compartment power supply design make it easy to carry out mobile experimental observations.
Learn more details, you can refer the product page from here https://www.svbony.com/sm202-portable-monocular-microscope/
---