The imaging quality of deep space photography is the best evidence, if the performance of the telescope is good enough, give it enough time to capture, and then look at more details, if we can give everyone such an opportunity to do more testing, and then personally feel it, maybe they won't hesitate to buy it. Definitely, it's not very realistic for everyone to get a prototype early, even though we're trying out programs like the official experience and local testing plan.
But we will continue to update some of the latest news, especially the actual imaging effects, to help you make a decision.
The photo below is shared by Benjamin. He is the first reviewer who got our new

SV550 122mm

. We all appreciate him for his best efforts in this review and best wishes to him at the same time.
All judgment is up to you and the reviewers, hope this will be helpful.
The first sharing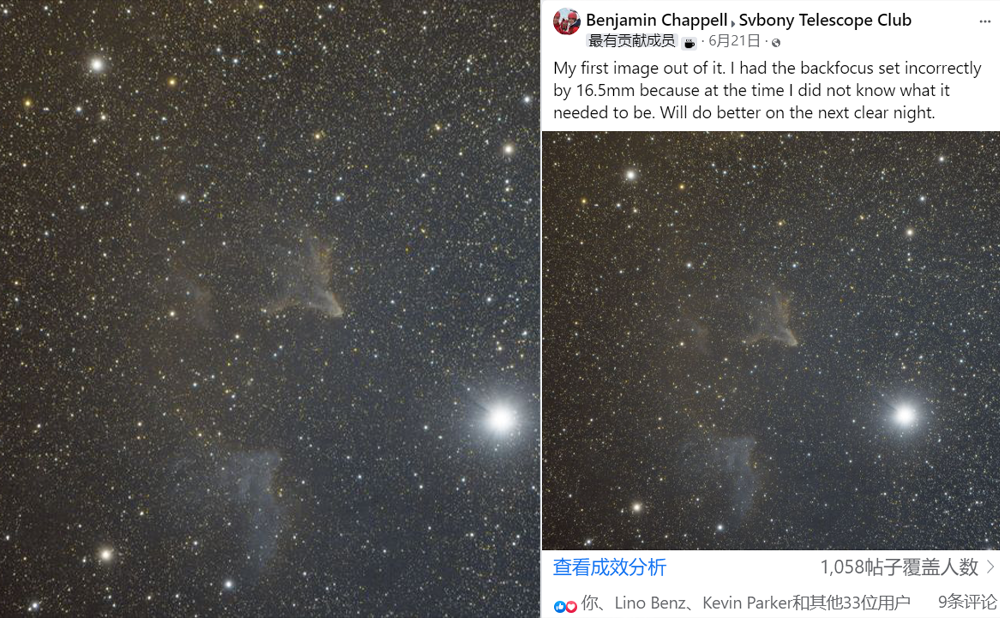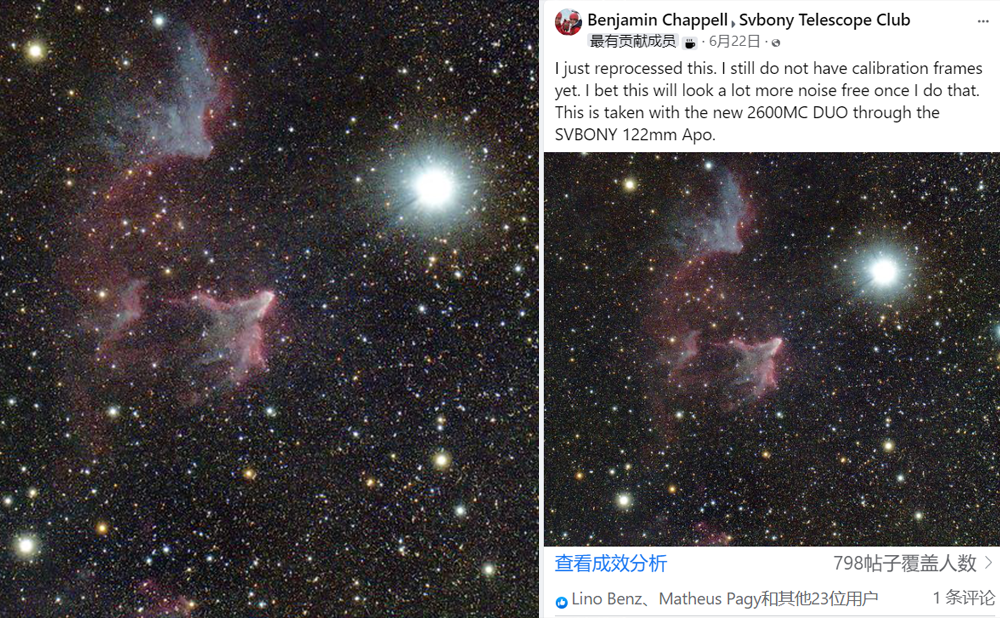 The second sharing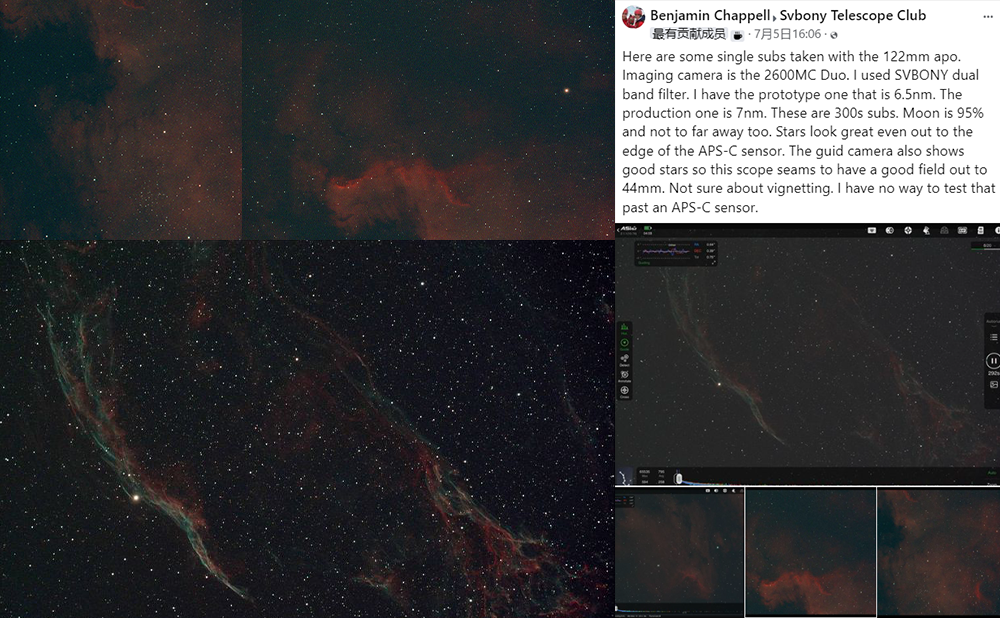 Q: Looks promising! Do you use Pixinsight?
A: These are not stacked. When I will stack these I use ASTAP
Q: Real nice
Do you think 6.5nm to 7nm makes any difference?
A: They may be the same filter. As far as its light pollution blocking that is a 8% difference.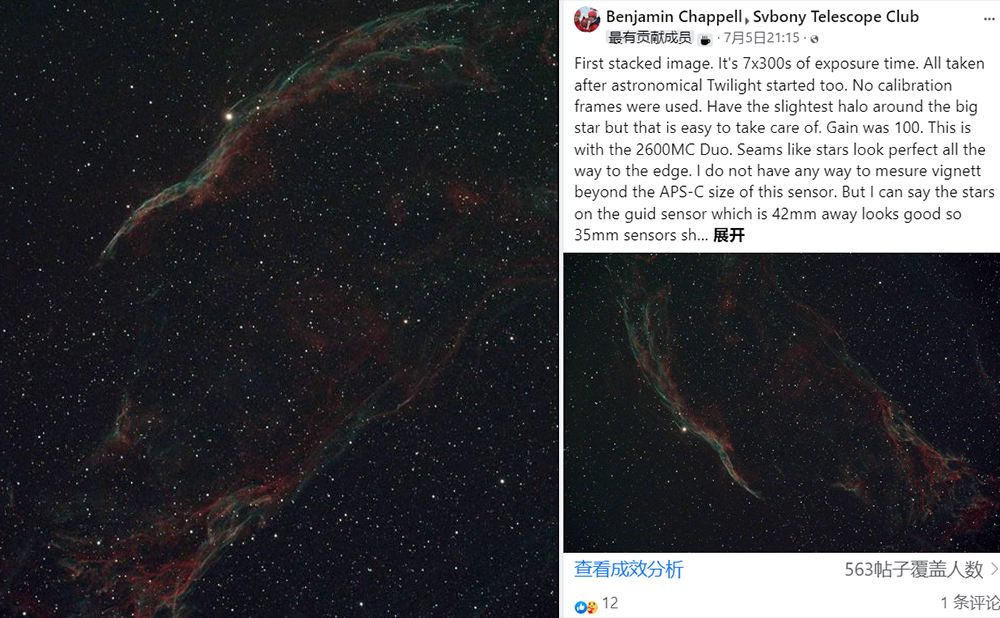 Wow! Very nice for just 35min, either you are in a very good Bortle area or this scope is really a light eater, or both
I have bought one as part of the Experiencer program and will be testing it with a mono setup. Your picture doesn't show any CA, probably also because of the narrowband filter, but it looks quite promising!
The third sharing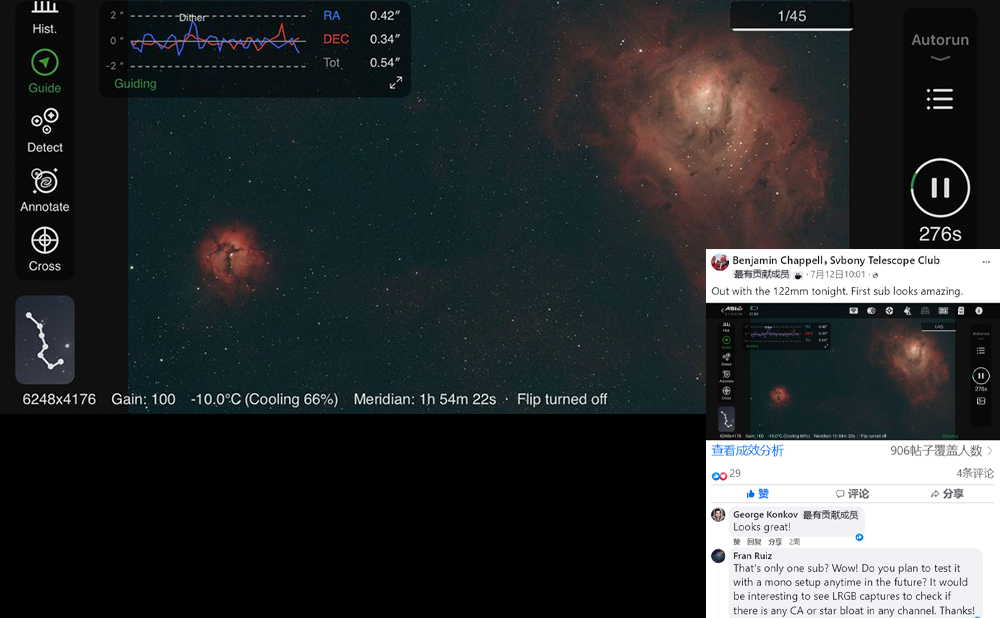 That's only one sub? Wow! Do you plan to test it with a mono setup anytime in the future? It would be interesting to see LRGB captures to check if there is any CA or star bloat in any channel. Thanks!
Ben:Yes Of course I will be testing it with a Mono camera soon.
Great, looking forward for that, thanks!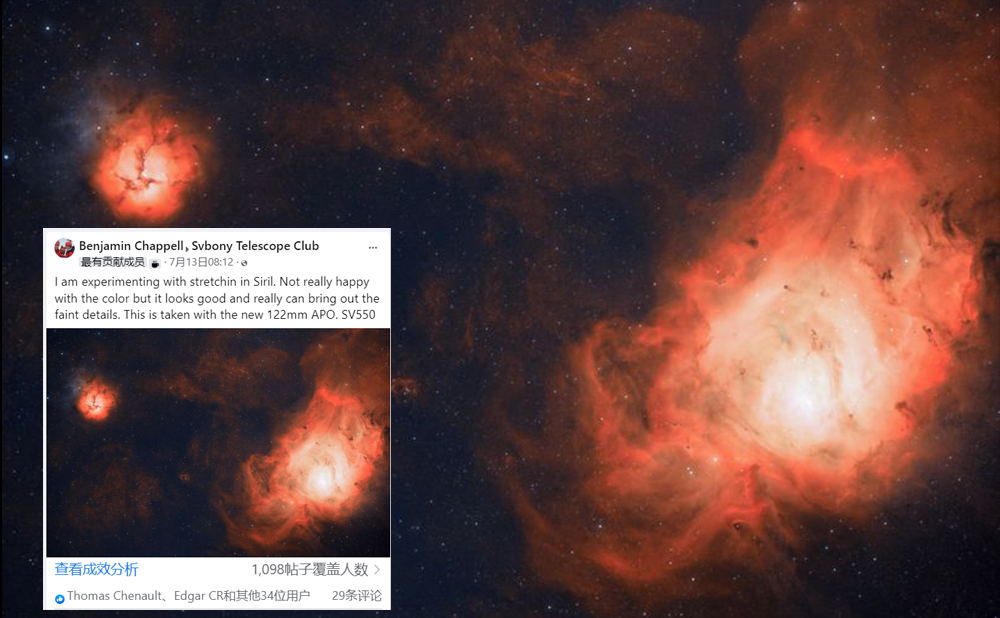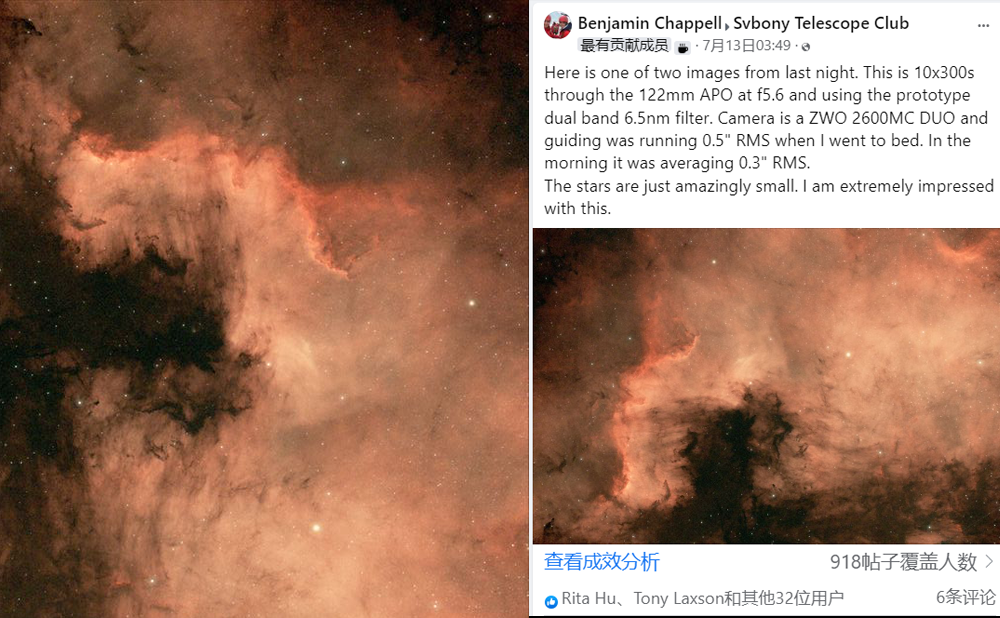 No blue fringing at all on bright stars? None at all
great shot.. with great scope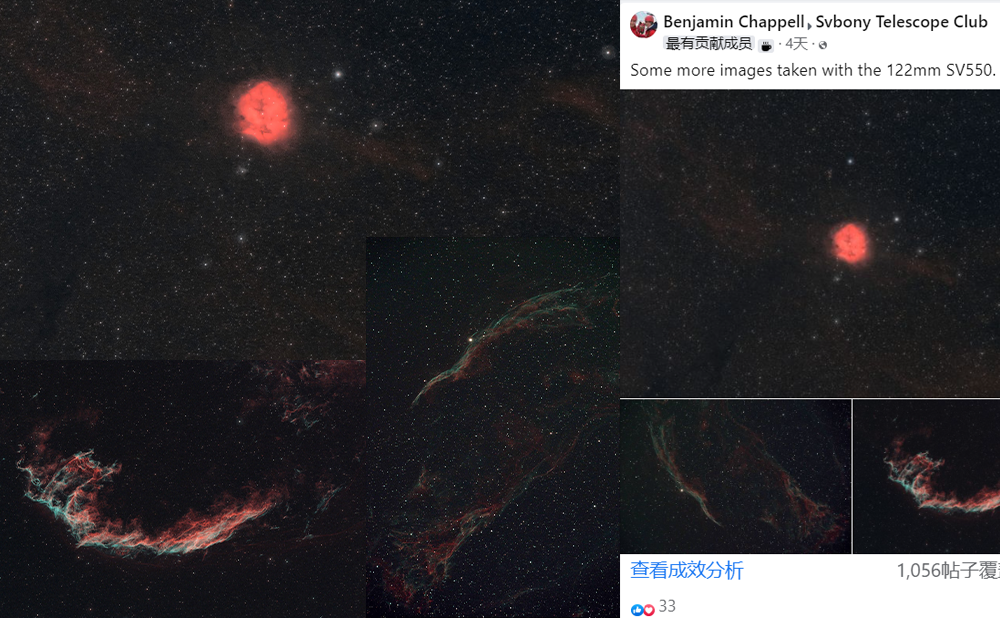 Some Comments:
George Konkov

:Hi,

Benjamin Chappell

! Have you taken any test exposures of bright stars? I would appreciate if you could capture some star images (using a color camera without any filters) like Vega, Sadr Region, etc. I am currently in the line to test this telescope out, but I might end up purchasing it. I guess it will be delivered faster
Thank you!