Svbony SC001 Wifi spotting scope camera, the one that many of our fans are keep asking. Now the waiting is over and this camera would be found on our page now! In this blog, I will give a brief introduction to the Svbony SC001 wifi spotting scope camera.
Compatible with your mobile device
Find and download Svbony Cam at the App Store or Google Store then our Wifi camera is ready to go. That brings big advantages during your observing: First of all, you can now stay in your tent or wherever you feel comfortable to view the bird without a chance of disturbing them. Secondly, the mobile devices, phones especially, do have to be fixed to the spotting scope so the risk of the blurry images resulting from the shaking during the whole process of shooting will be gone. Last but not least, when it comes to viewing the target when shooting or Archery, the target would be on your mobile device in real-time which greatly improves the comfort and efficiency.
Crisp and clear image
1080P high-definition images make observers clearly identify the details of the birds, bringing shocking visual experience. Compared with the way of shooting with a mobile phone adapter fixed on the spotting scope, the images you get via Svbony SC001 with SV406P(链接) could be displayed in full screen means there will be no blocking area on the mobile device. The whole image would also be flat and there is basically no field curvature or aberration at the edge.
C-lens adaptable
The front of the camera is a CS thread, and it is also equipped with a C-CS adapter, which makes the camera compatible with both a C-mount lens and a CS-mount lens for shooting.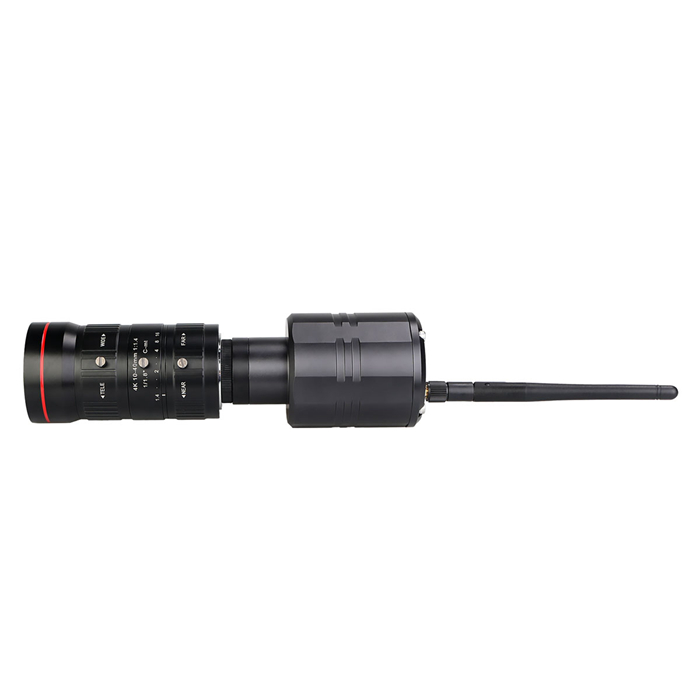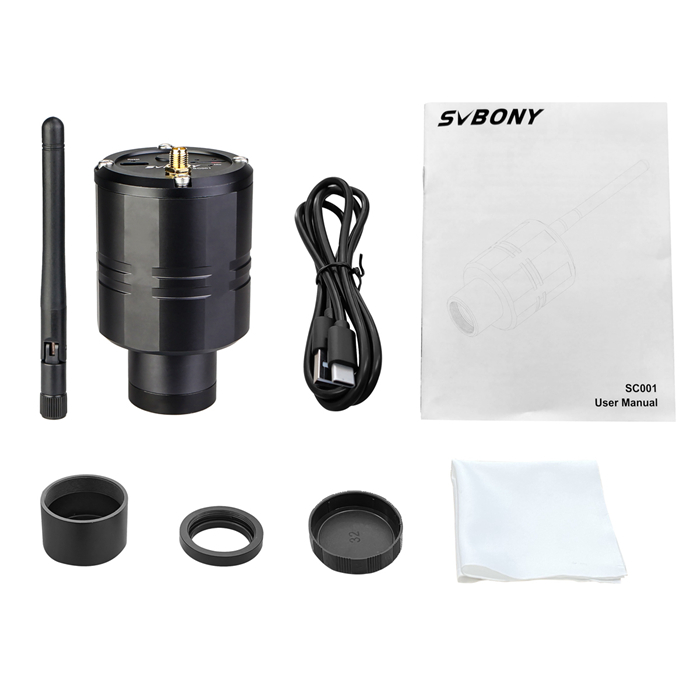 Large storage
Equipped with a 32G large-capacity TF memory card. The images you get through this camera will not occupy the storage of your mobile device, and it supports downloading and sharing in real-time.
Battery
A built-in 1500mAh lithium battery could run more than 3 hours of continuous shooting when it's fully charged (The battery power would be displayed in real-time). The camera is also equipped with a type-c charging port which allows you to use a power bank to charge when shooting outdoors.
The camera has already landed on our page. Just check it to find more! SC001