Before 김한성 bought SV105 Camera from Svbony, He asked not only twice: Can SV105 camera work with smartphone? I don't want to take my computer out. My answer is: Yes, Of course.
He bought SV105 Camera from Svbony Aliexpress Official Store after Steve Wainwright tested SV105 camera with his Samsung 10.1 inch Galaxy Note tablet. And now I test the SV105 Camera and MI 5 Smartphone Android 7.0 today. It really works very well.
Firstly, There is, available download the "USB Camera" from my smartphone [APP Store], install it. This is a particularly good application because it presents the main controls of the camera, enabling the correct exposure etc. to be set. It works with UVC webcams. Check the icon with the USB camera.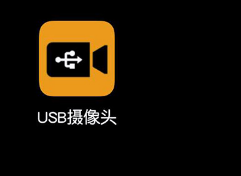 The SV105 camera was placed at the telescope focus of a SV20 refractor and was connected to the MI5 smartphone. I have a USB to type B connector cable. Also need a type B to type C connector. Then the SV105 camera could connect to MI5 now.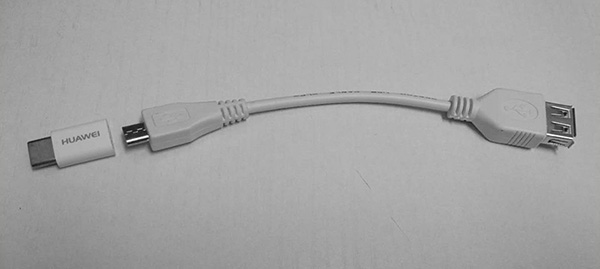 USB to type B Cable, and type B to type C adapter.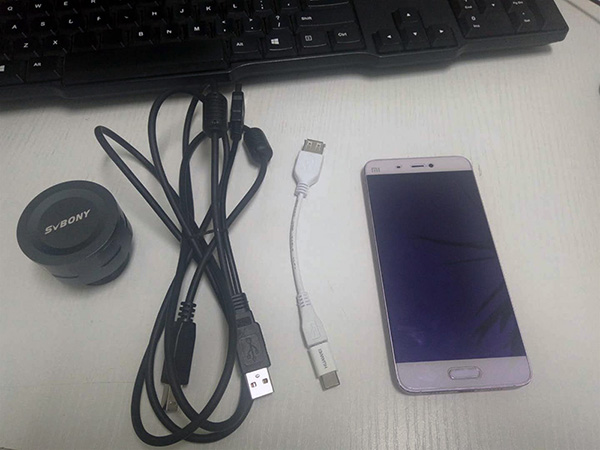 A drop-down menu allows the selection of the camera controls which can be hidden. People could set all the settings they want. USB Camera can capture mp4 movies/videos or still images.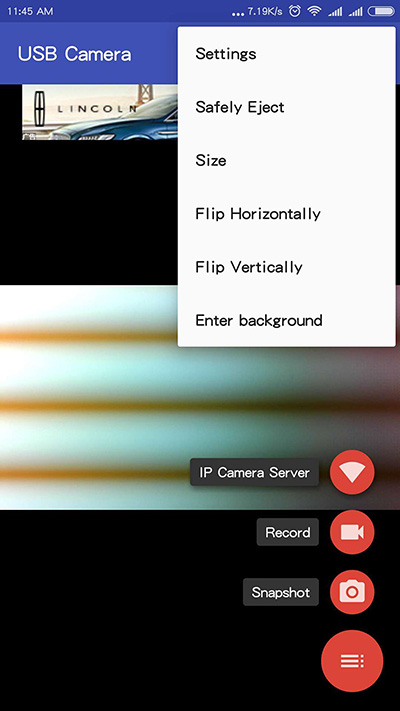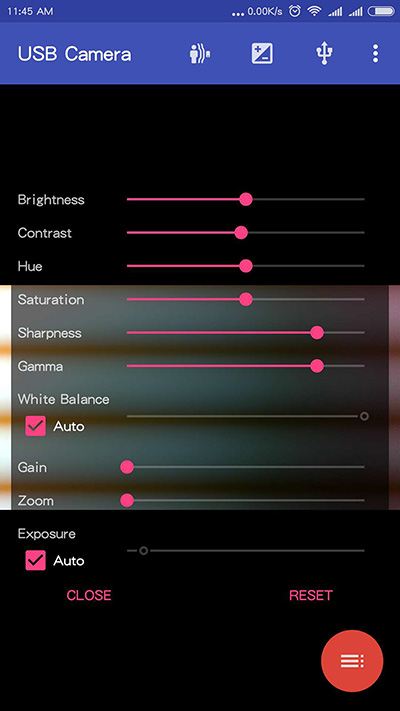 The combination of the SV105, MI 5 Android 7.0 and USB Capture provides a very credible observing, eyepiece sharing and even imaging platform. I made a daytime testing video on Facebook page, not a good vedio, but welcome all【Click here 】to see it. And hope all SV105 camera customers could share your videos and images to our facebook group. We also have a special group for SV105 【SV105 Camera Followers】. Welcome people give us suggestion and advice to help us to make this product better.
Any questions and suggesstion are welcomed, please send email to : info@svbony.com. Thanks!