Do you always go out for photography?
A travel tripod is necessary for your camera. Svbony new arrival SV107 tripod is multi-functional travel tripod for photography. You may like it. Please read the following words to know all the functions of it.
The folded length of the SV107 tripod is 480mm, very small size. So that it is quite easy to take it out with your camera. Also it is only about 1164g, you won't feel tired when using it outside. The tripod leg designed with the 25mm diameter tube, this makes sure the tripod will be more stable and sturdy. The SV107 tripod working height range is 360mm to 1460mm. so that you could adjust it to the height you need it to, and shot the meaningful pictures as you want. It could be adjusted as 4 levels to extend the height. As connecting to your camera, of course the head tripod designed with the 1/4" screw.
Many people bought the svbony spotting scope. As we all known, the spotting scope is designed with the 1/4" screw hole to compatible with the tripod head with 1/4" screw. So if you have svbony spotting scope, this tripod will be the better one to please you. if you want to upgrade your tripod, then the SV107 is the one you need.
You can't believe that this SV107 tripod could be used as a phone adapter. See the following method to use it.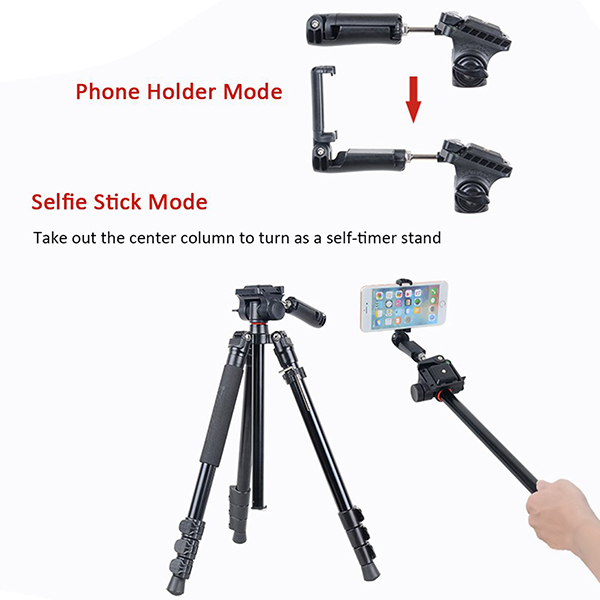 There are 3 angles adjustment to set the tripod. You could set it as the height you need, to capture the different angle sight.
Where to buy it?
Ok, the www.svbony.com/sv107, just make order directly if you need it.
---