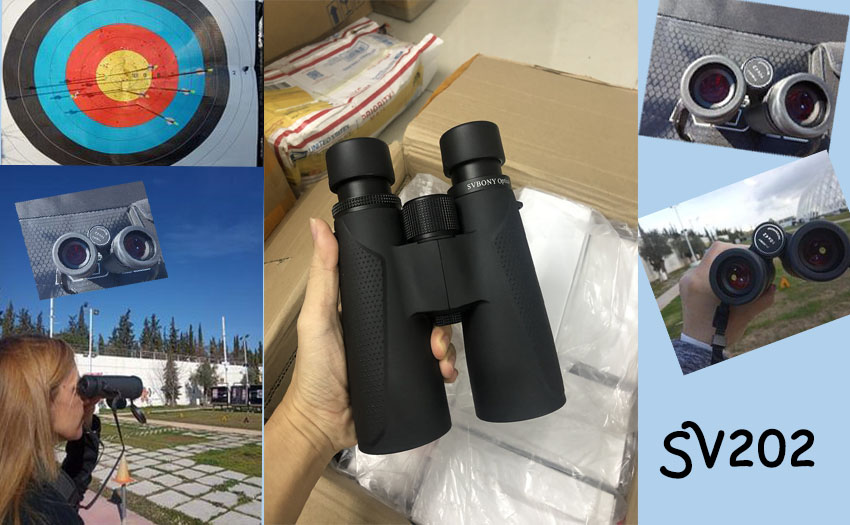 Last 2 weeks I tasted binoculars SV202 in my outdoor practice. I was excited! I found it as a high-quality product, the best I have ever had! It came nicely packaged with a case and a very nice soft neck strap. It is very easy to handle and the lenses are very bright. I even looked at the stars with them, and I was surprised at the detail I could see.
Extra-Low Dispersion objective lenses provide high resolution, high contrast images virtually free of optical defects like chromatic aberration. BaK-4 prisms increase contrast and resolution for sharper more detailed images. Its advantages are the amazing visual quality, the sharpness which remains good until late in the evening, and the neutrality of colors. Also, it gives you excellent light transmission for 10x42 format, high contrast images, and more detailed images. I also like that it is waterproof.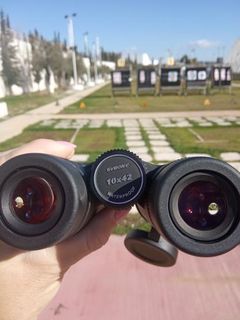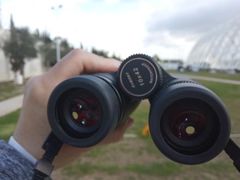 I use it in archery, for target shooting. Initially, I chose SV202 for the indoor field for my archery practice and competitions. In the distance of 18m, I can see details at the face target (20cm*20cm) like the lines of the faces and the vanes of my arrows. Overall I was very impressed.
I was happy to find that SV202 works extremely well also in the outdoor field (70m +). It could also be good to see the color of the vanes of my arrows, to distinguish my arrows from the others. That is very important for me because it helps me to set up my sights and my shooting, on time and correctly to have better results. I never had until now these images with my previous binoculars. This has helped me to increase my scores both in practice and in competitions.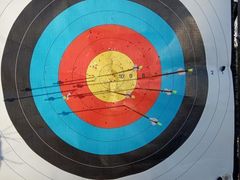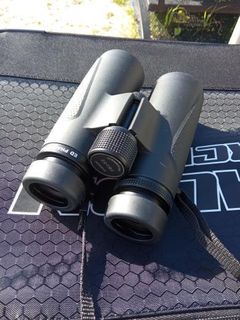 What astonished me most about these binoculars was their excellent optical and mechanical performance at prices that were simply unbeatable in today's market.
---