For astronomy enthusiasts, it is a very challenging and interesting thing to match various accessories and telescopes to photograph target objections. This can give full play to your imagination and creativity. On our social platform, there are often many fans sharing their collocations, which is really pleasing. So what can we match the SV550? Today I want to share with you two options. If you have better ideas, welcome to share them with us.
Let me first introduce the product highlights of SV550:
Point 1: The three-piece APO apochromatic objective lens structure is adopted, which significantly improves the image quality of the captured image (15.8% increase by the spectrometer measurement)
Point 2: 2.5-inch magnesium alloy dual-speed toothed focusing seat is used to reduce vignetting when connecting to a full-frame camera and reduce the load weight of the supporting platform.
Point 3: extreme extinction, the interior of the focusing seat + the inner wall of the lens barrel with multiple light barriers.
Point 4: The dedicated 1x flat field mirror is launched simultaneously to meet the ultimate pursuit of image quality for deep space photography users (the synchronization accessories also include CAA handles and portable storage bags).
If you want to use these equipment for photography, you can consider these combinations.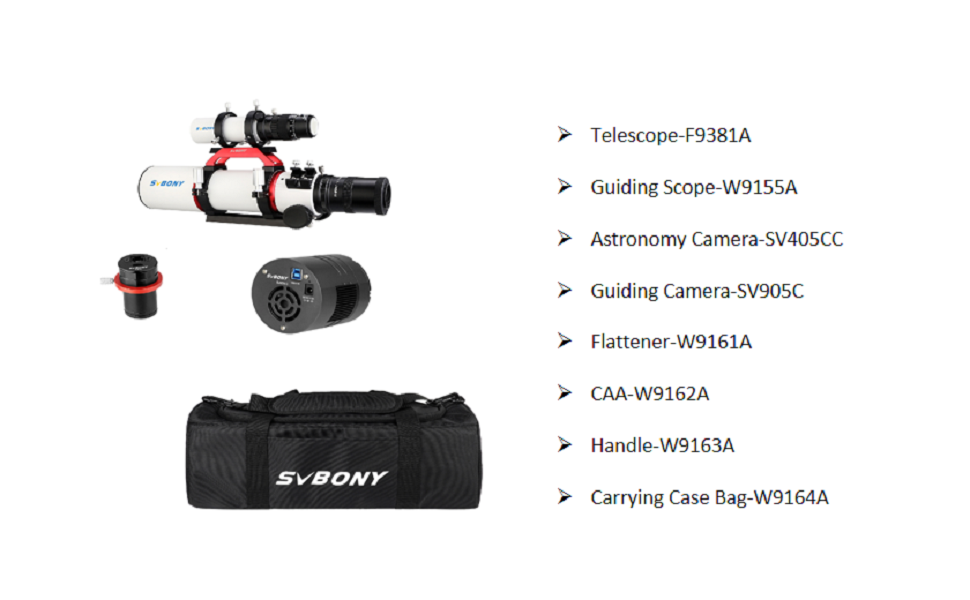 If you want to use for observation, you can consider this collocation.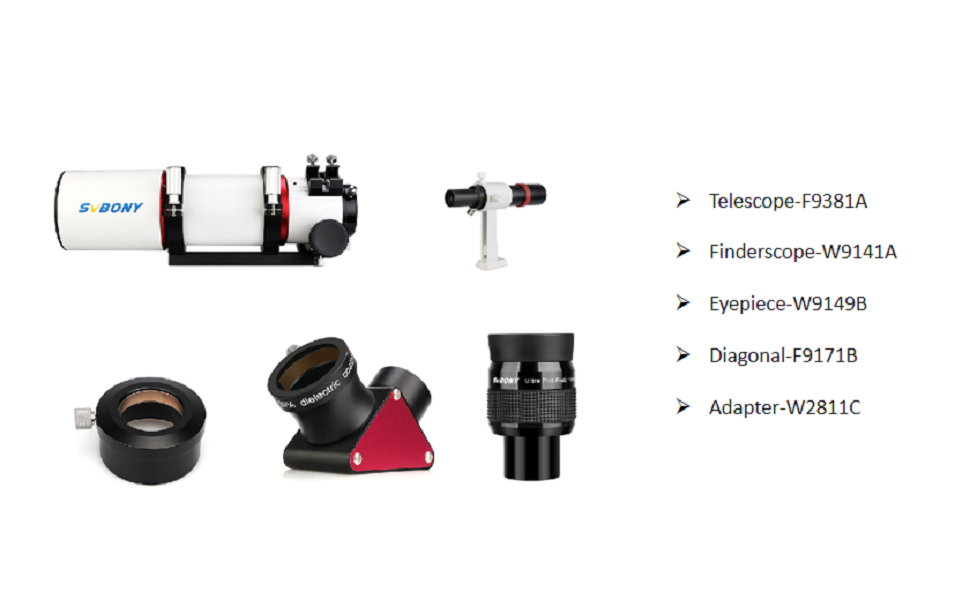 If you have any questions, welcome to feedback and interact with us!