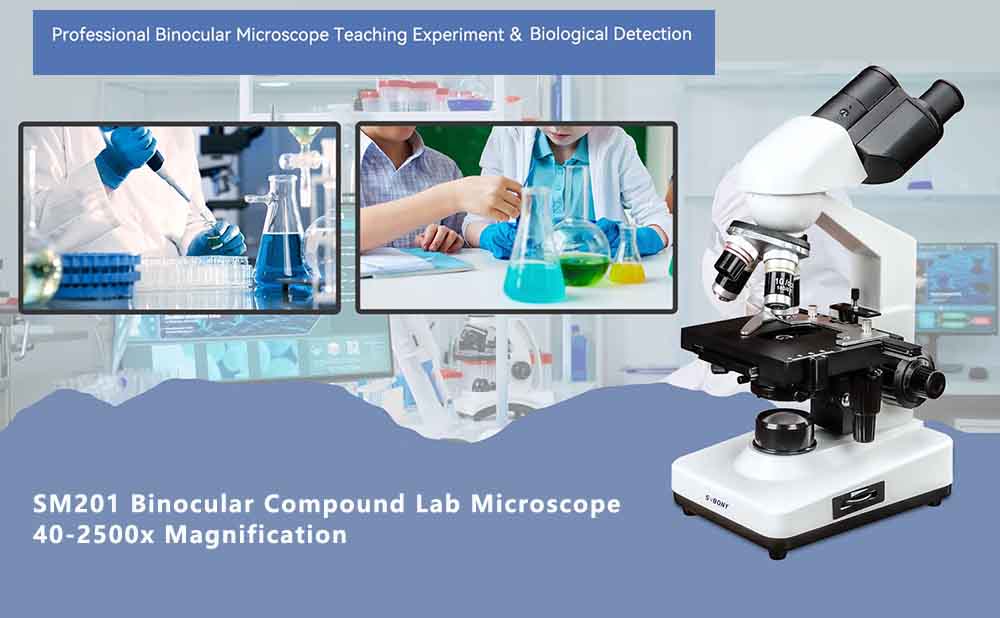 The Best Christmas Gifts For Pupils and Scholars
Hi everyone,
Recently, SVBONY has release a new compound binocular microscope - SM201, which will pre-sale on this Nov. No doubt it is an ideal christmas gift for students and scholars of your families. As a teaching instrument, children can be encouraged to learn in Science Explorer and find answers by themselves. It is also an great choice for laboratory to conduct an experiment.
Let's have a look at the parameters of this SM201 microscope: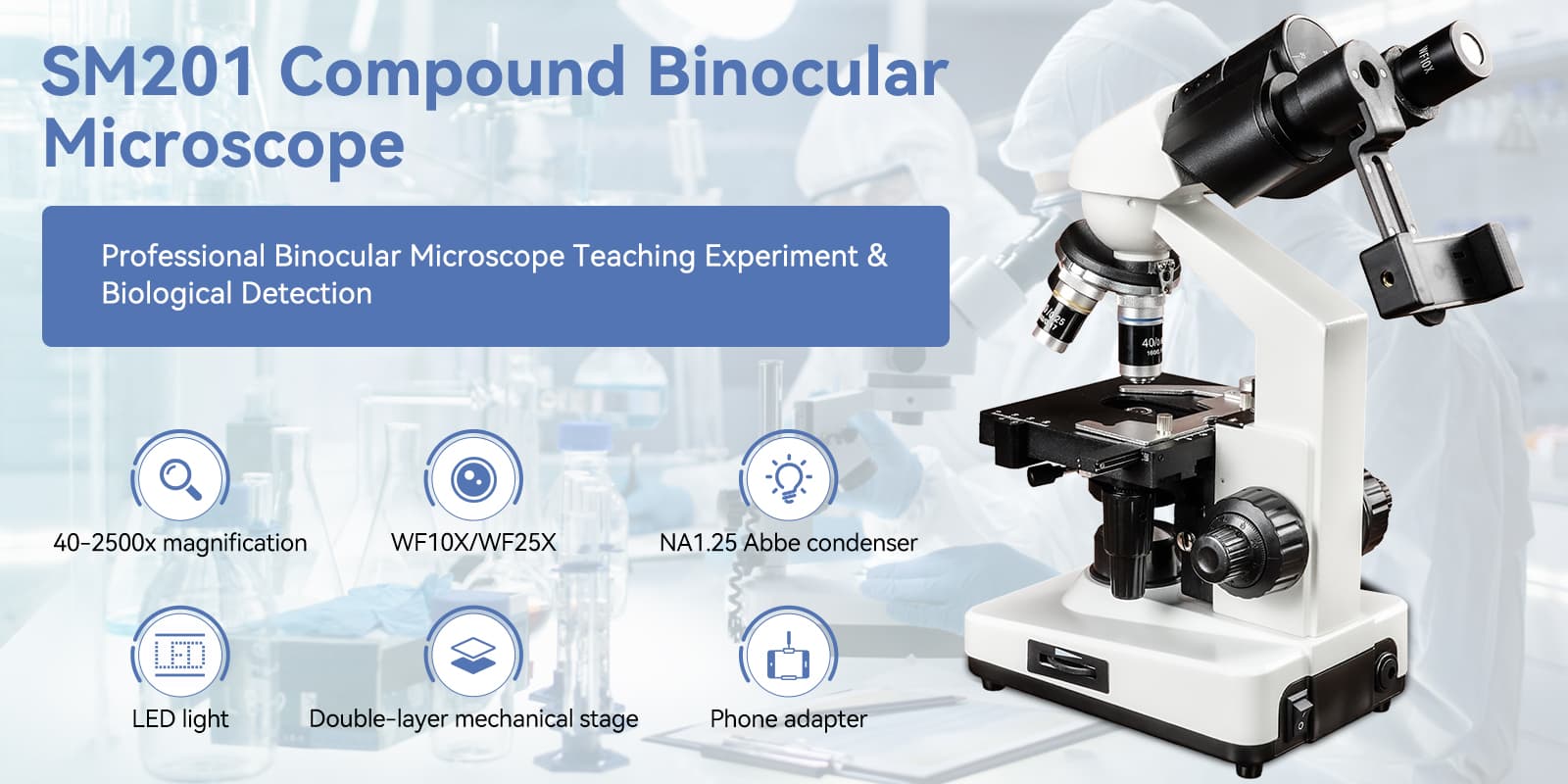 1. 2 power supply methods, 5V1A or Battery-Powered;
2. Achromatic DIN 4X,10X,40X(S),100X(S,Oil) objective lens;
3. 10X and 25X wide field eyepiece;
4. 40-2500X magnification;
5. 30-degree Vertical Inclination, LED light;
6. Professional binocular head;
7. layer mechanical stage;
8. All metal body;
9. NA1.25 Abbe condenser;
10. 30°tilt and 360°rotation;
11. Dual focusing knob.
After mounting the phone holder, you can see the image from phone's camera, and also you can further magnify the image or take pictures and videos directly; and it can also connect to computer with SV189 microscope camera.
Need more details about SM201 microscope, you can switch into the product page https://www.svbony.com/sm201-binocular-compound-lab-microscope/
Thank you for your reading, welcome message!
---