1What is SV209?
SV209 1.0x Flattener Corrects the Field for Astrophotography M63x1 Connection Black.
*45mm large target effective field of view range, not only supports half frame camera, but also supports full frame camera;
*The built-in 2-inch filter installation thread supports the installation of 2-inch filter without purchasing filter drawer separately;
*Effectively improve the curved image quality of sv550 OTA edge field, while keeping the focal length and focal plane position of the objective lens unchanged.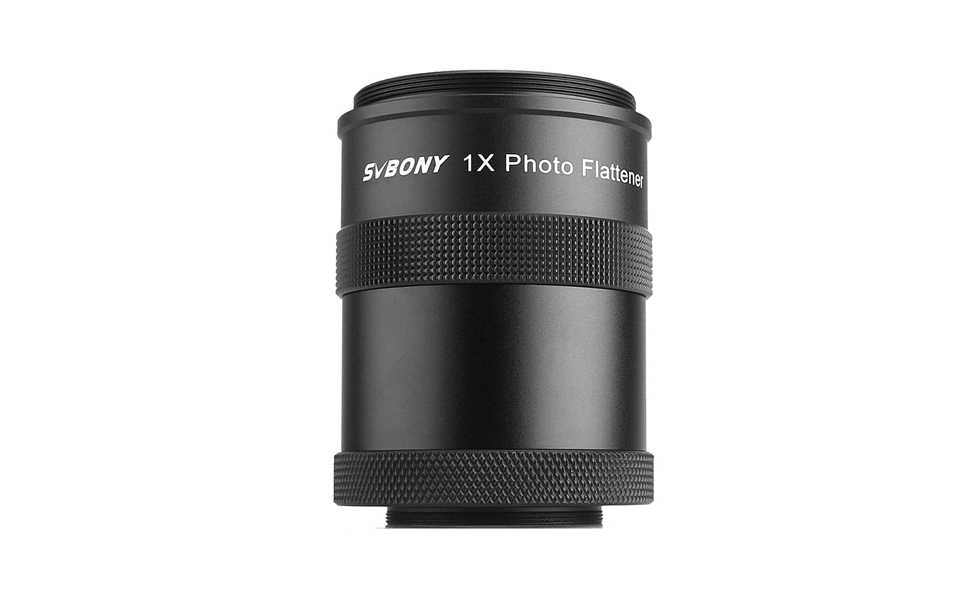 Features:
*Connection at telescope side: M63x1Male thread;
*Connection at camera side: M48x0.75 male thread and M63x1 female thread;
*Working distances: 55 mm from the M48x0.75 external thread and 91.5mm (if you leave out the M63 extension);
*Maximum working distance from the M63x1 internal thread: 103 mm - space enough for almost all adaptations;
*M48x0.75 filter thread for the use of 2" filters in the camera adapter;
*The corrector does not change the focal length - factor 1.0;
*The position of the refractor´s focal plane is not changed;
*The corrector is suitable for SV550 80F6.
2 what is the function of sv209?
It is a special flat field mirror developed for SV550 80F6 OTA, which can effectively improve the image quality of SV550 OTA edge field, while maintaining the focal length and focal plane position of the Objective lens. The sv209 is equipped with M63 extension cylinder and M48 adapter ring to ensure that the rear intercept of the flattener is the astronomical conventional 55mm length.
3 what is sv210?
SV210 M63 CAA 360 Degree Rotator Camera angle Adjuster for Visual Rotation Black
The image field rotator of sv210 CAA camera is mainly used for astronomical photography scenes.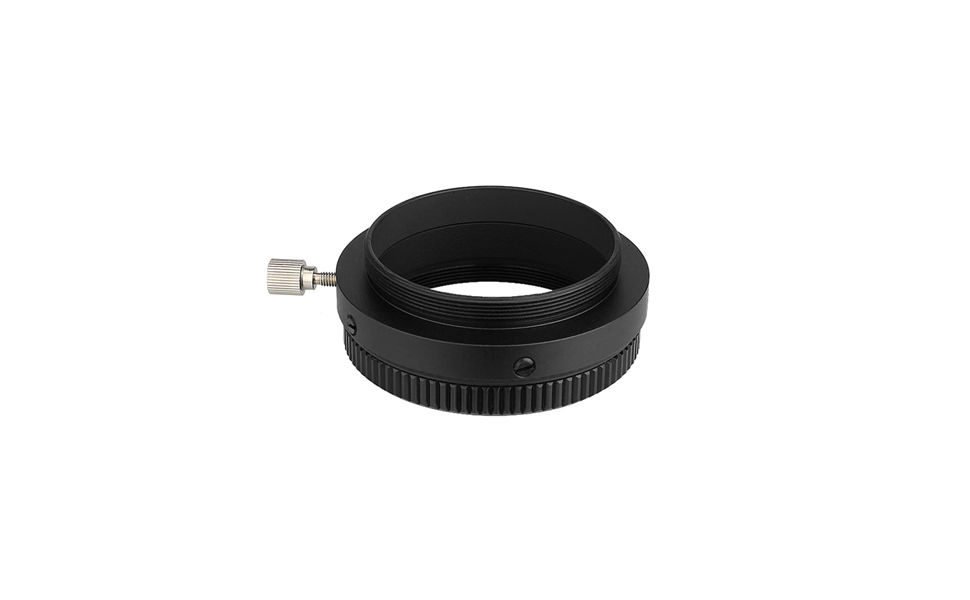 Features:
*Product Name: M63 CAA 360° Rotator Camera angle adjuster
*Extension thickness: 20.7mm
*Locking Screw: M4
*Male Thread: M63x1
*Female Thread: M63x1
*Material: 6061T
4 what is the function of sv210?
Without rotating the objective lens, the shooting angle of the camera (SLR camera and astronomical camera) can be adjusted according to the shooting needs. Our caa-m63 is suitable for our SV550 80F6. At the same time, it can also be compatible with the astronomical lens barrel of M63 * 1 threaded grid astronomical focusing seat.
5 what is the effect of matching the two with sv550?
The combination of the two will make the picture closer to reality, have better imaging effect, be more conducive to obtaining more details, and be of great help to shooting.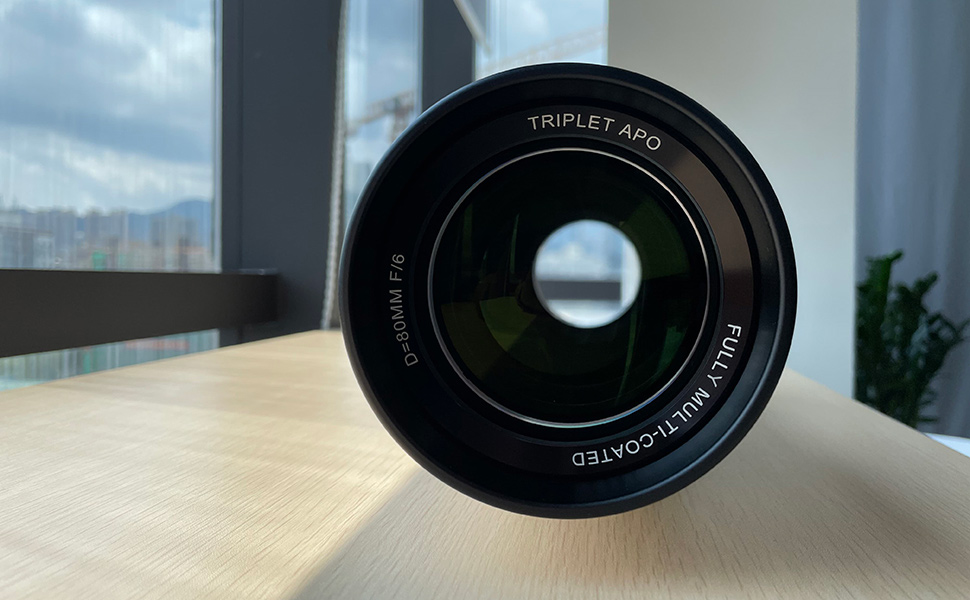 Thanks for your reading.
Welcome to comment.