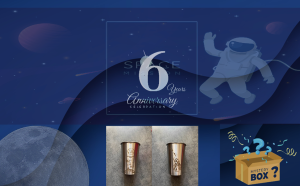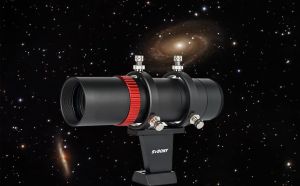 SV165 Mini 40mm f/4 is a mini portable Guide Scope with a net weight of less than 500g. The 40F4 uses a six-point adjustable angle hoop, which supports the coaxial calibration of the guide mirror and the main mirror. At the same time, it also supports the need to use other accessories to form an optical star finder, so that one mirror can be used for multiple purposes. ...
Read more
guide scope
,
sv165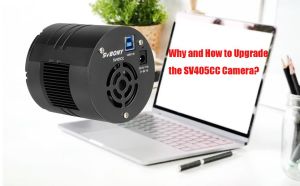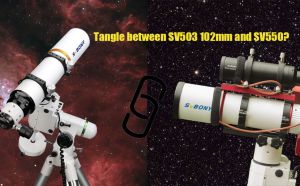 Select an appropriate OTA. You can first consider your requirements for focal length, the effect of the telescope and your budget. ...
Read more
telescope
,
ota
,
sv503
,
sv550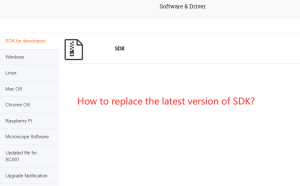 When using SVBONY astronomical camera, the SDK version is old, and there may be problems when using it. Recently, many customers have asked how to replace the latest SDK files. Today, I will briefly explain how to update the SDK. ...
Read more
Astronomy Cameras
,
SoftWare-Driver
,
Support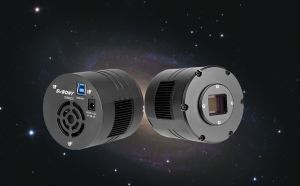 SV605CC camera is designed with SONY IMX533 color SMOS sensor, with pixel size of 3.76um, higher resolution and quantum efficiency of more than 80%. The double narrow band filter can also obtain good imaging effect in the light pollution environment. ...
Read more
camera
,
sv605cc
,
deep space photography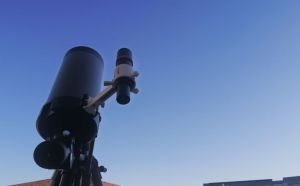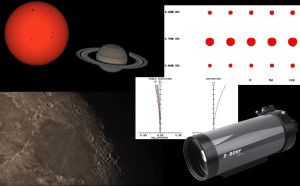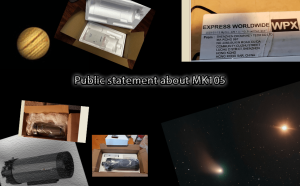 We have noticed the recent comments about MK105. Regarding the lens dust and problems during transportation, we will gradually improve and protect it. We are very sorry for the trouble caused to customers and hope that you can continue to believe us and believe this is a good telescope. ...
Read more
MK105
,
Maksutov-Cassegrain OTA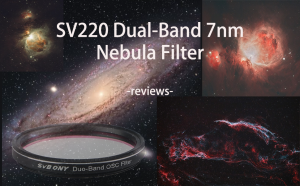 The SV220 is a 7nm dual narrow-band filter that we released recently, and it is also our first dual narrow-band filter. In the future, we will continue to make better filters with other specifications to meet your needs, welcome to put forward any of your ideas! We have compiled some of the latest review images and comments about it for reference. ...
Read more
SV220
,
Dual-Band Filter
,
SVbony Filter