Compatible with mainstream auto guiding cameras; 1.25in and M42 mount interface designed for compatible with SV305 Pro and for Orion ZWO QHY and so on auto guiding cameras(Some camera models require additional accessories to assist in focusing)

Sharp image; Ultra wide band fully multilayer coated lens; double glass and the 30mm achromatic optics prevent irritating reflections can bring you bright and clear images

45mm back focus distance; Allows easy and precise focus adjustments and f4 aperture optics provides a very wide field of view which will help to quickly find the target when performing astronomical observations

Nylon-tipped thumbscrews; Comes with the mounting rings with plastic tipped screws as not to scratch the scope tube and it can be moved to any position

Quality craftsmanship; By using high-level CNC metal processing technology; SV165 guide scope has exquisite appearance; delicate feel and beautiful shape; fine workmanship bringing you visual enjoyment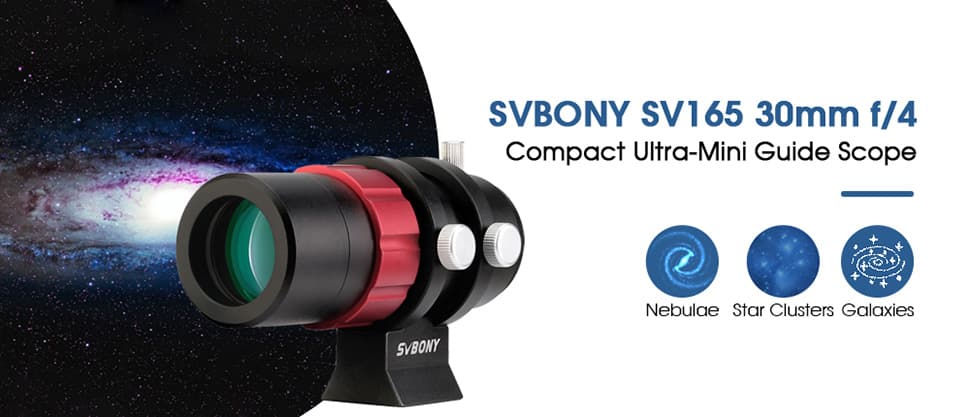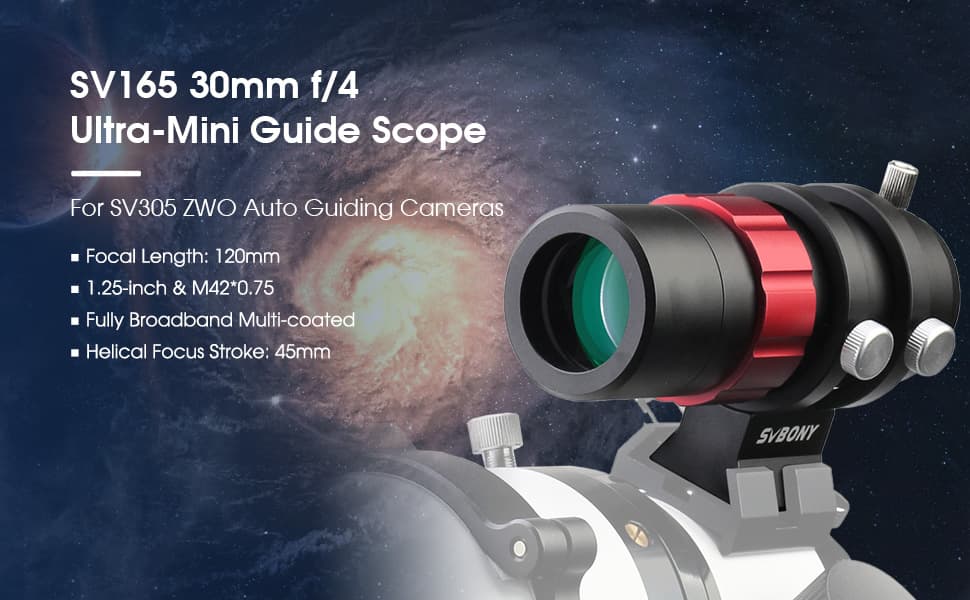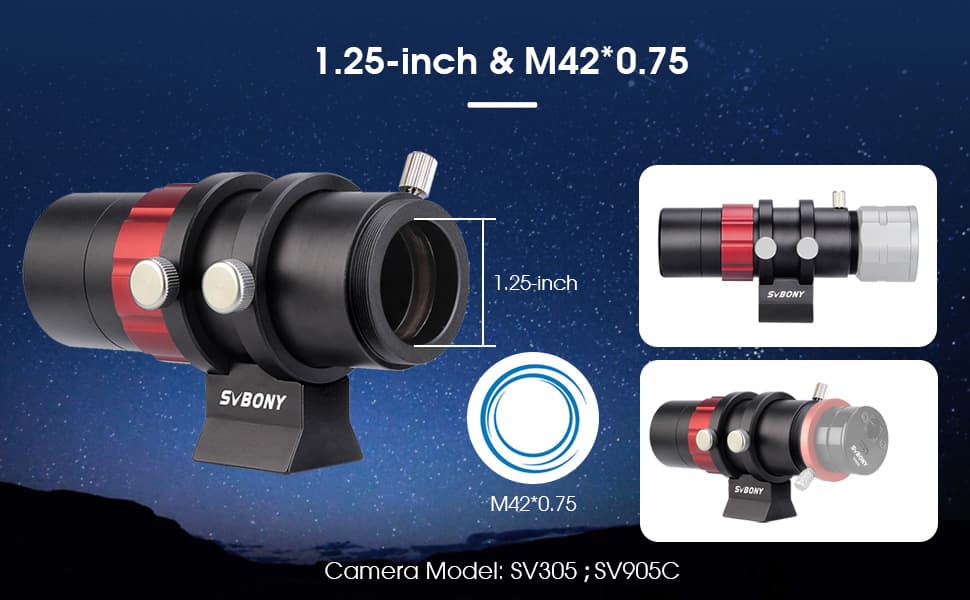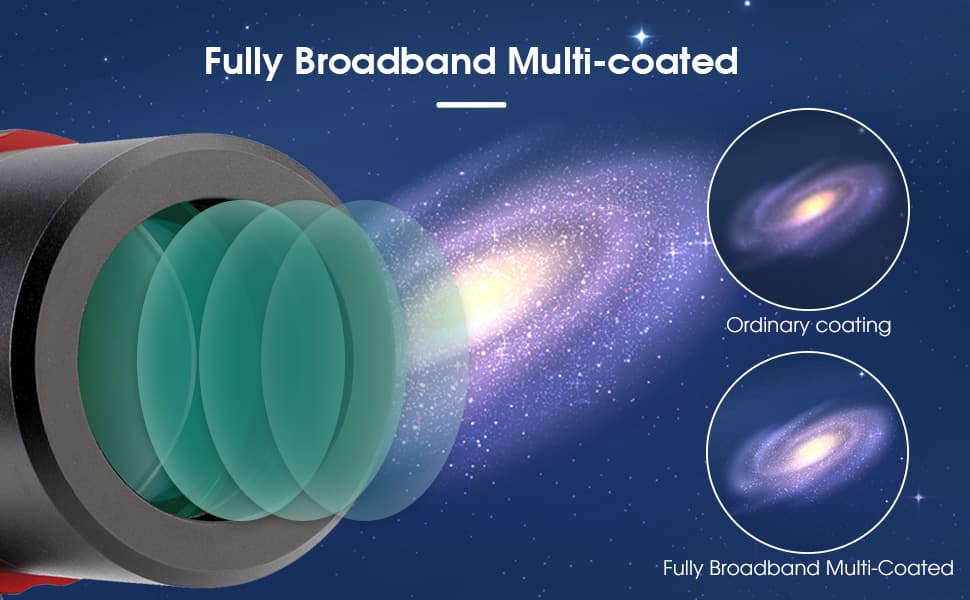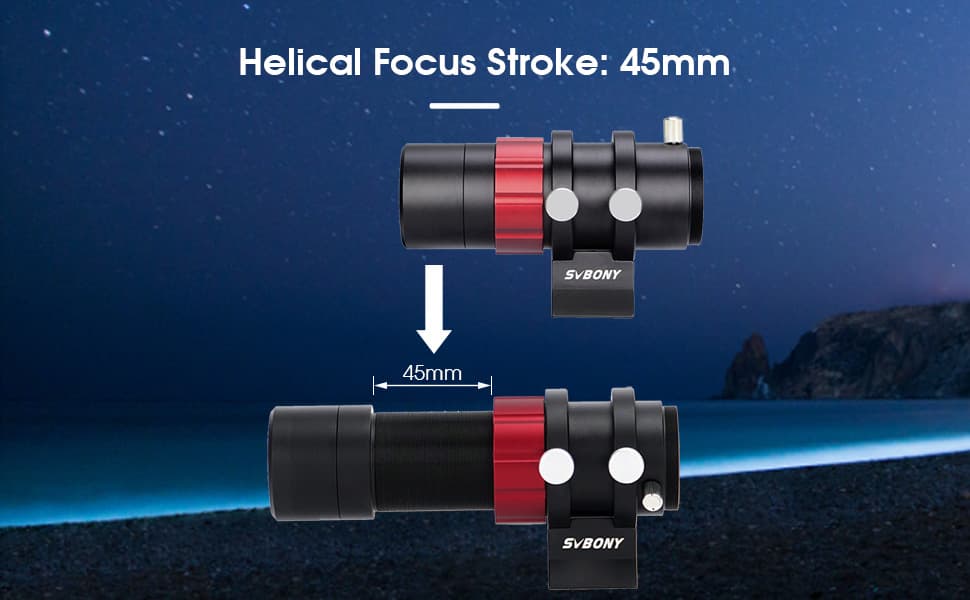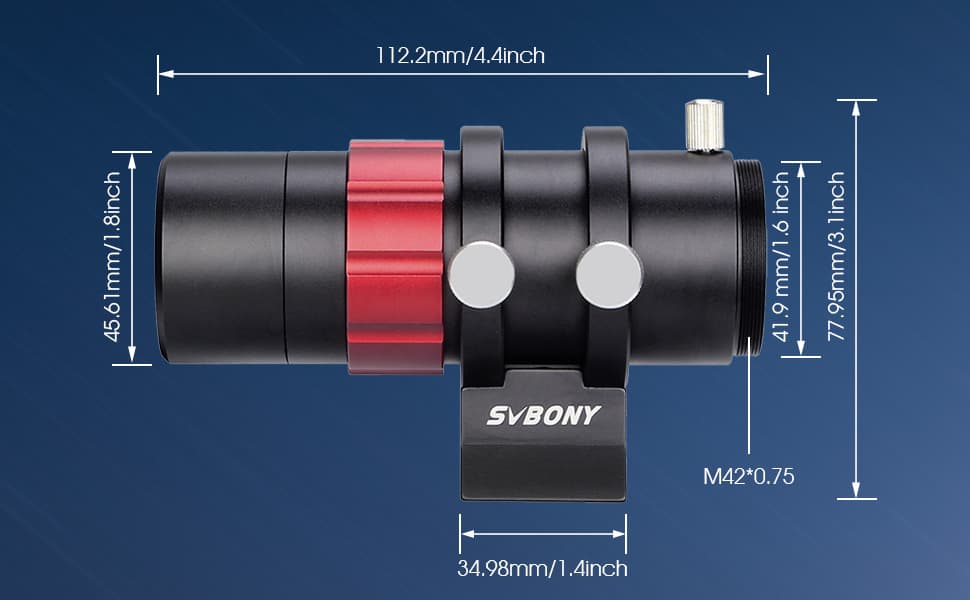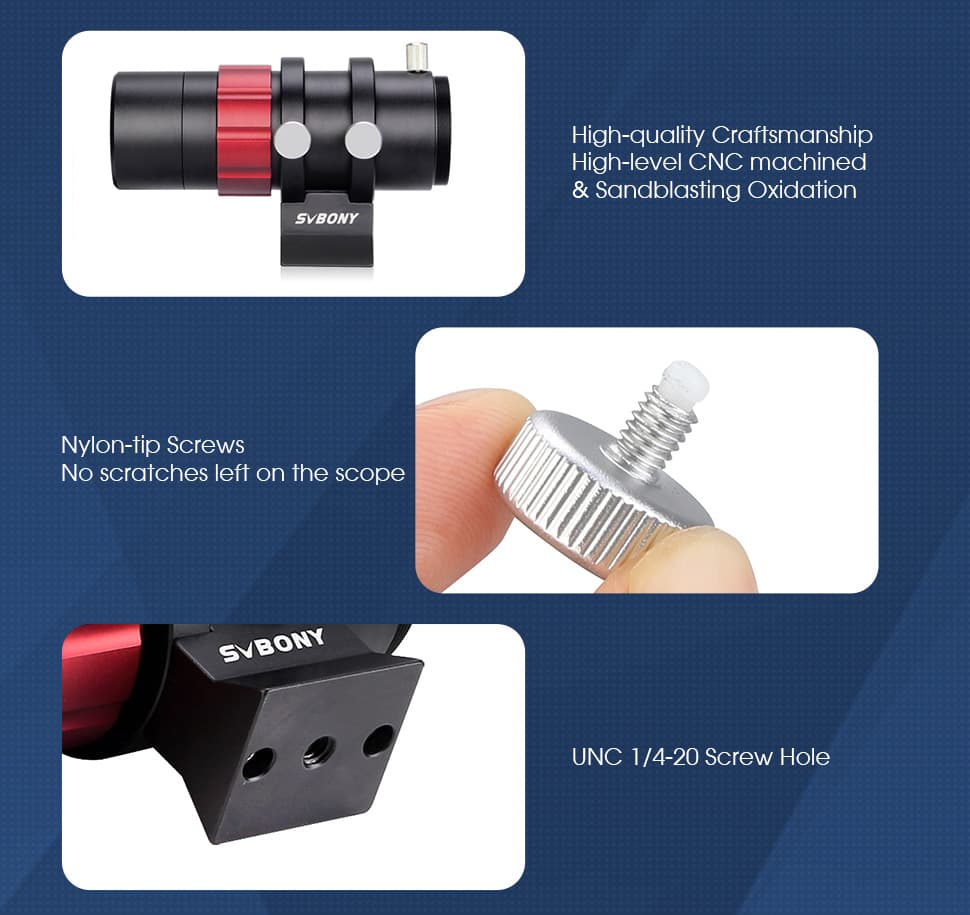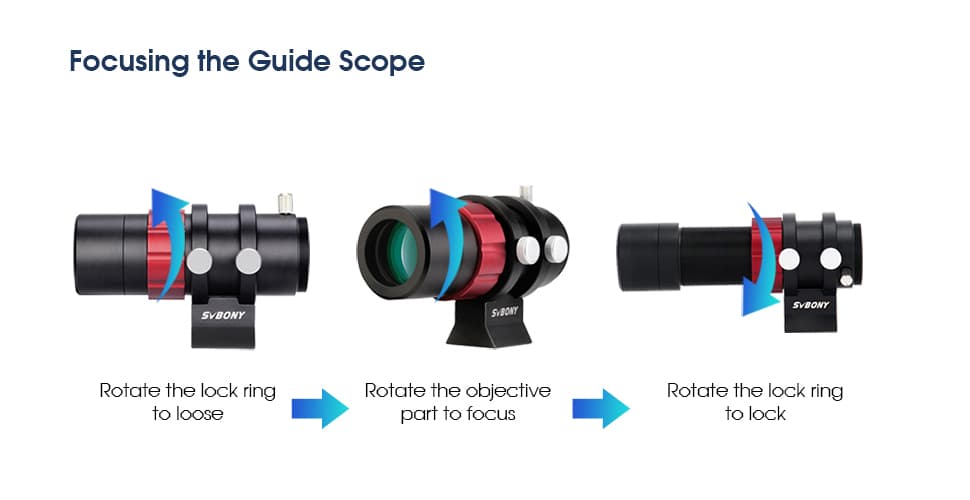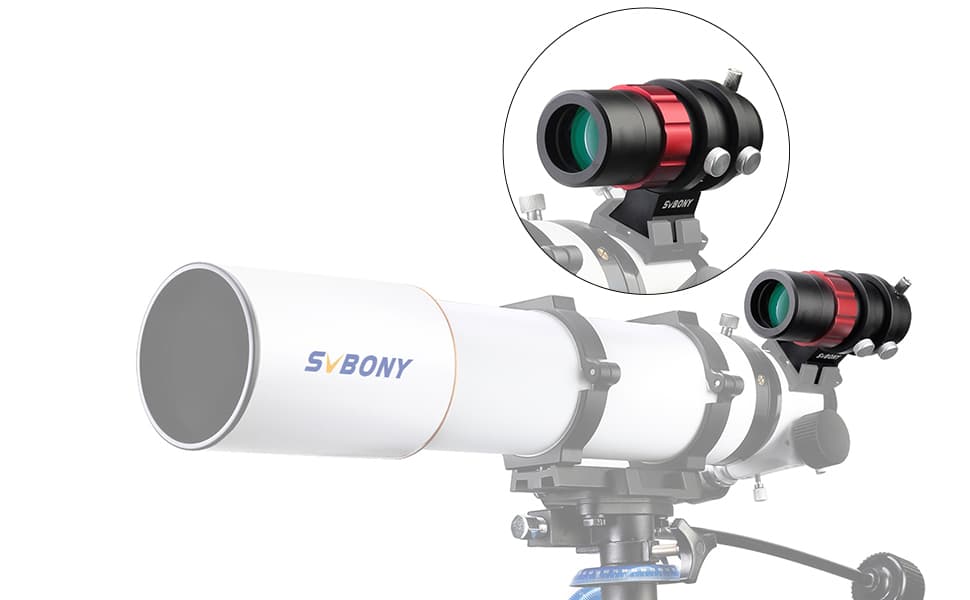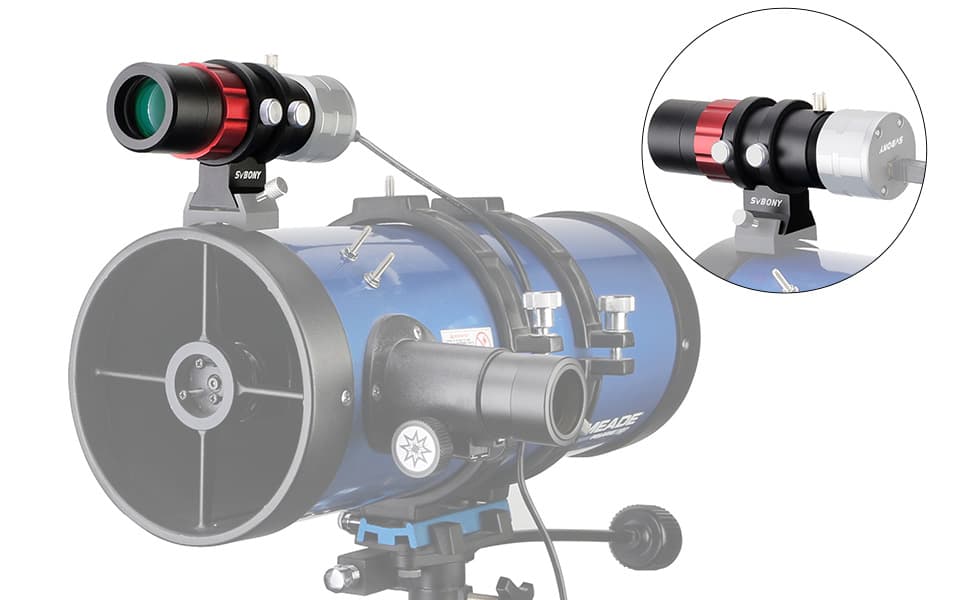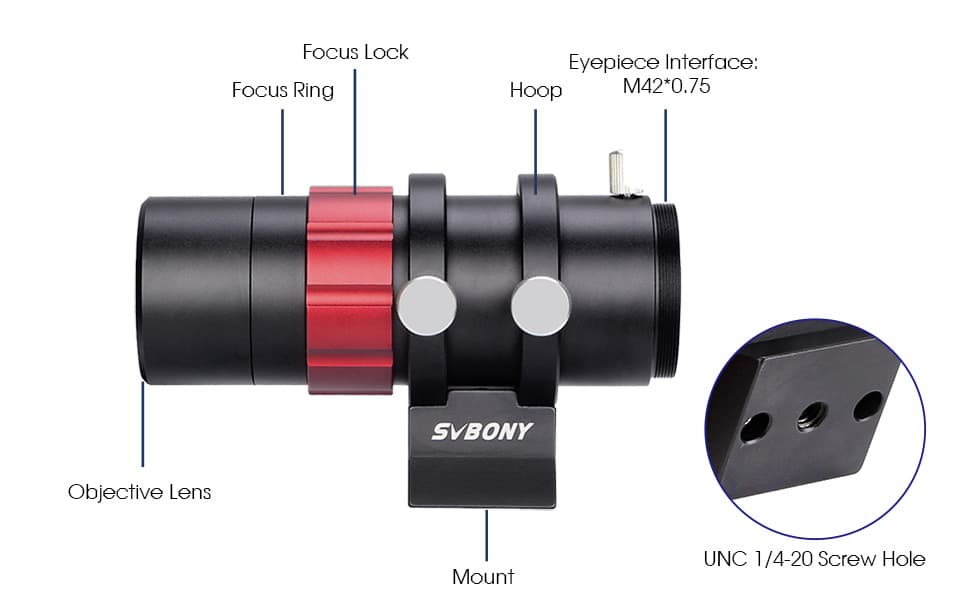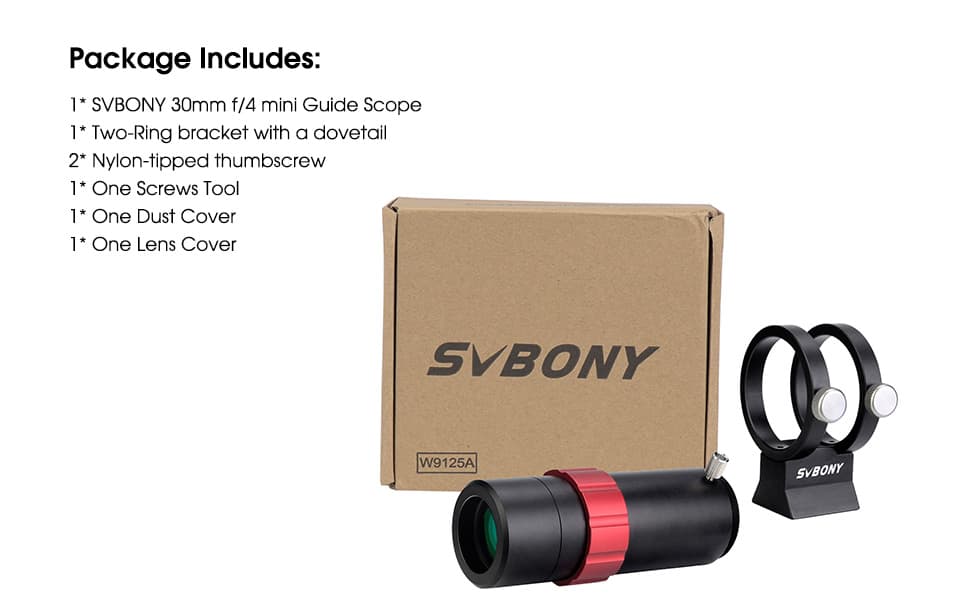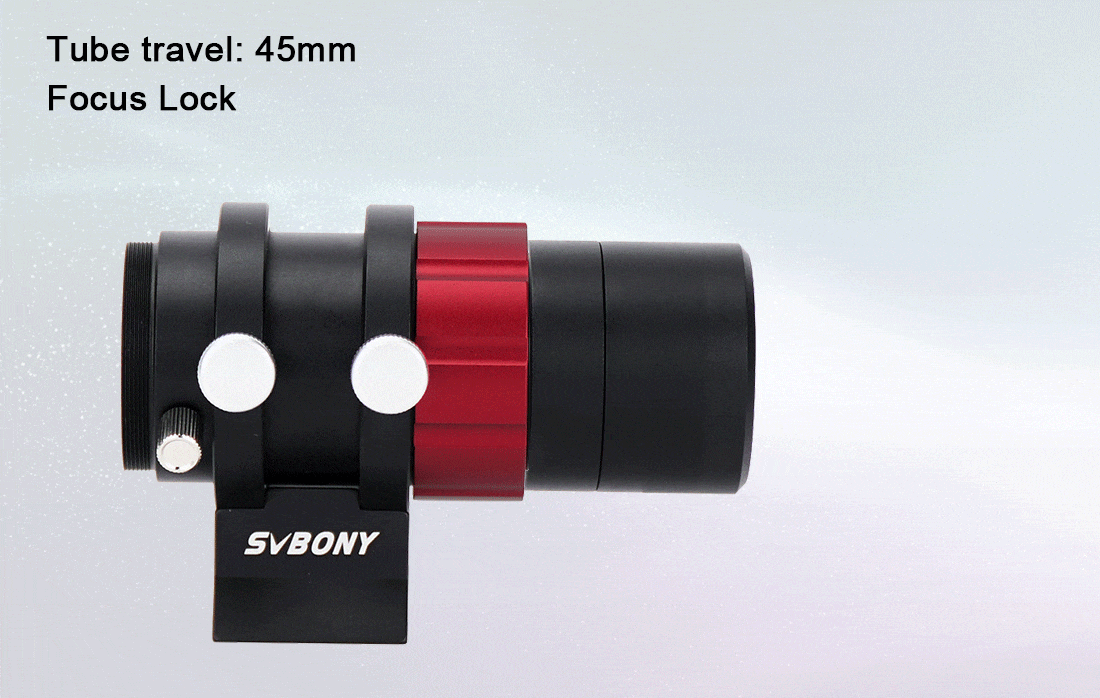 Impressive performance
Put it on my TS60/360 to use it primarily as electronic finder scope and for plate solving. Lightweighted but solid and compact with sharp picture. Have to substract one star for the fact, that it cannot be fine aligned. One millimeter more space in the rings and a cross screw connection would improve it significantly and it could then also be used as finder scope in combination with an illuminated eyepiece and diagonal prism.
Perfect Guider Scope, but not to use as simple finder without extension!
Astonishing quality for a good price. But you can only use it with a camera! If you want to use it just with bare eyes, you need extras, focus extender, focuser, eyepiece. Please Svbony tell your customers which extras to take for that use and give the links to the products in your shop! And thanks a lot that you are packing so environment-friendly without too much waste!
Pocket Rocket
You really do not need any other guide scope than this little pocket rocket. It's light, beautifully sharp optics, solidly made and being F4 it has a nice field of view. Seriously, this little guide scope is exquisite 👌
| | |
| --- | --- |
| Model | SV165 |
| Aperture | 30mm |
| Focal length | 120mm |
| Focal Ratio | F4 |
| Hoop and Mount | Yes |
| Tube travel | 45mm |
| Back Focus Length | 26mm |
| Mount | UNC 1/4-20 |
| Material | Aluminum |
| Surface technology | Sandblasting oxidation |
1. Features precise helical focus adjustment with convenient thumbscrew focus lock
2. Compact and with a built-in helical focuser for precise focusing of potential guide stars
3. UNC(1/4-20)-mount equipped for secure threaded attachment of autoguide devices
4. SV165 can ensure that the main mirror accurately tracks the celestial body to be observed and matches perfectly with today's sensitive autoguiding cameras for easy guide star acquisition
5. Will need an extension tube for extra focal length if you want to use eyepiece.