SVBONY SV187 Variable Universal Camera Adapter Support Max 46mm Outside Diameter Eyepiece for SLR & DSLR Camera And Eyepiece Projection Photography.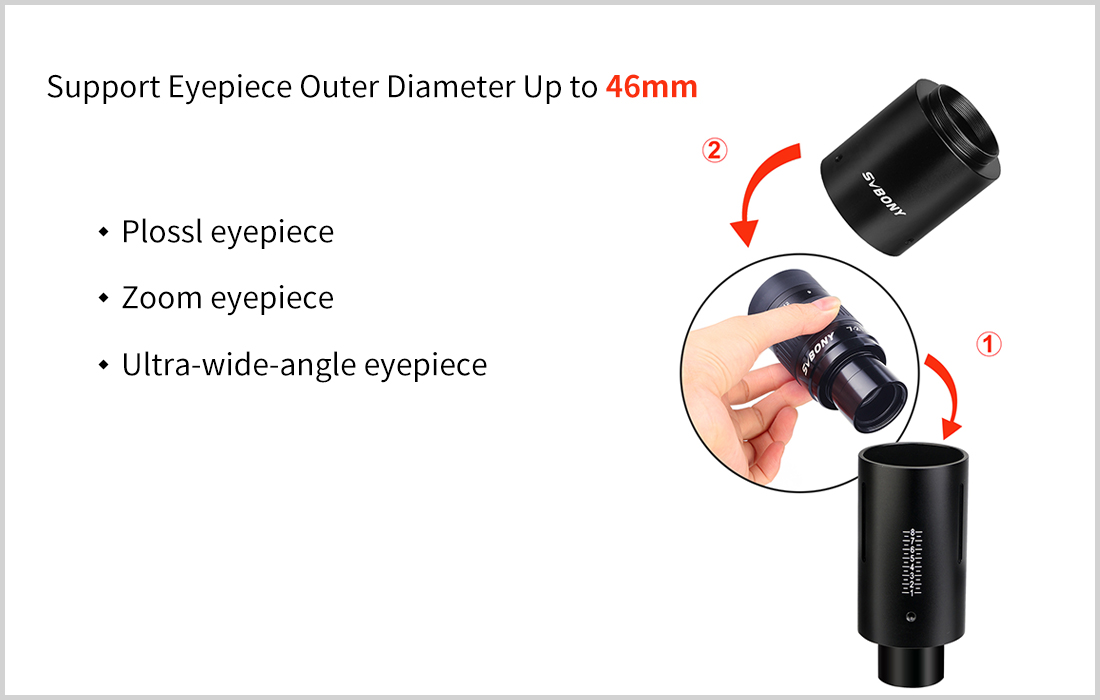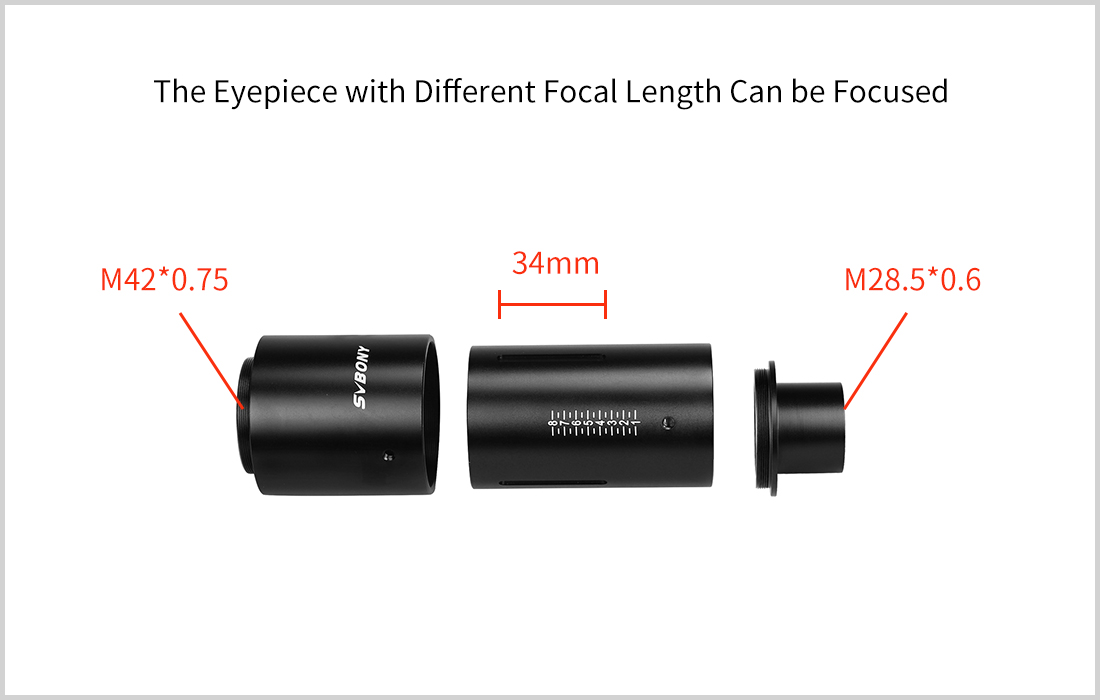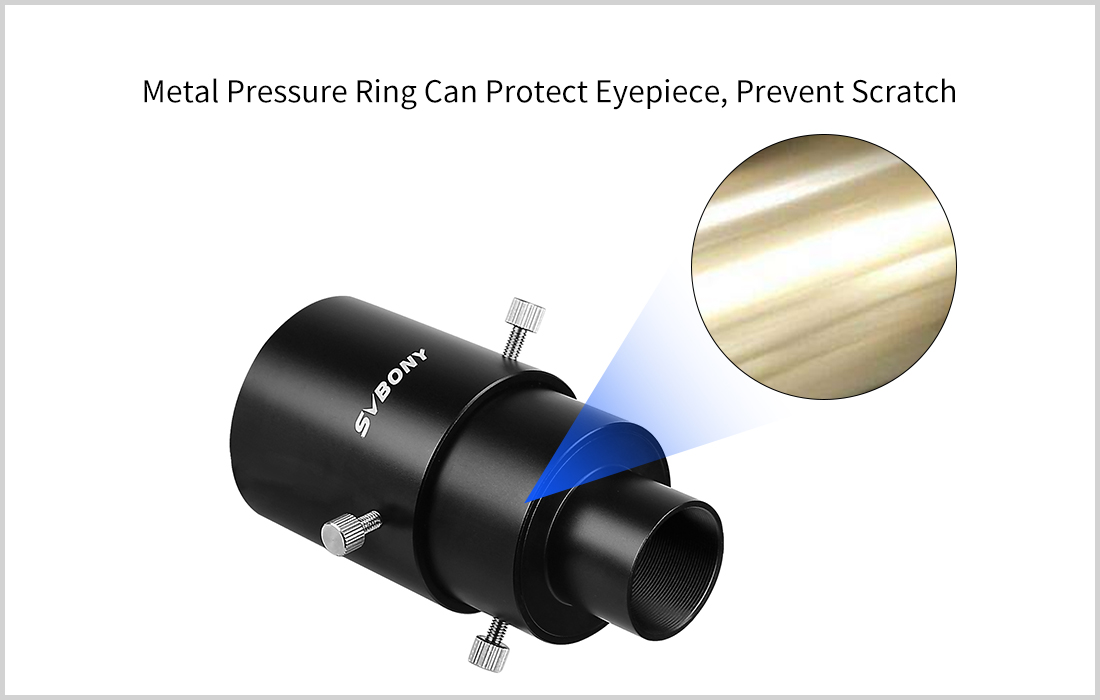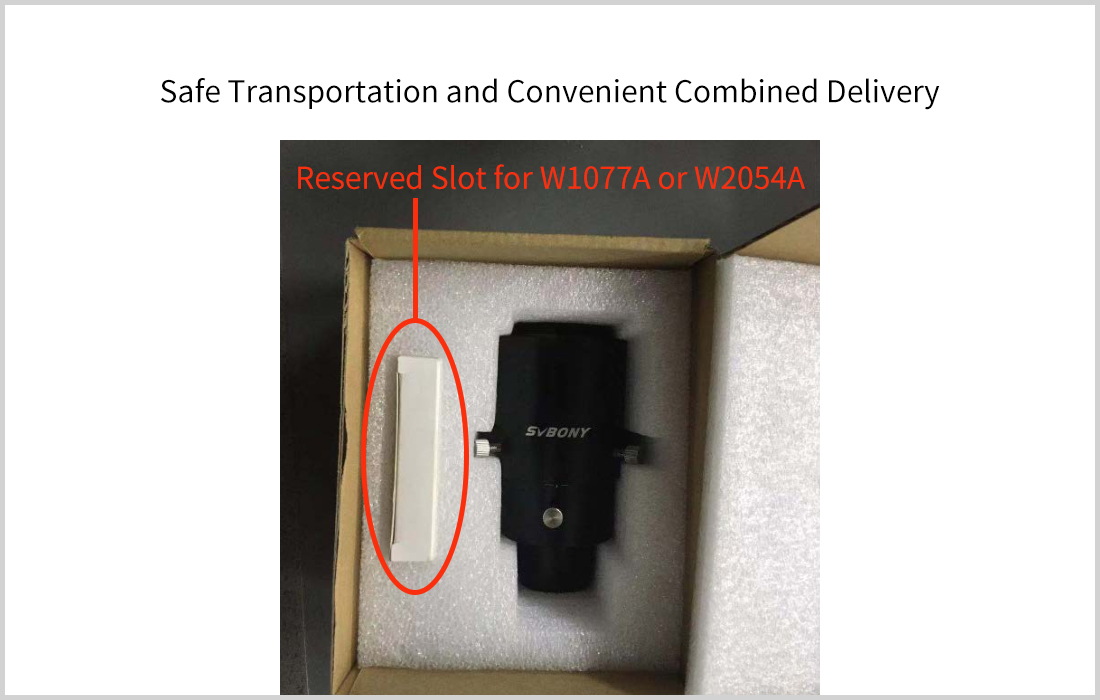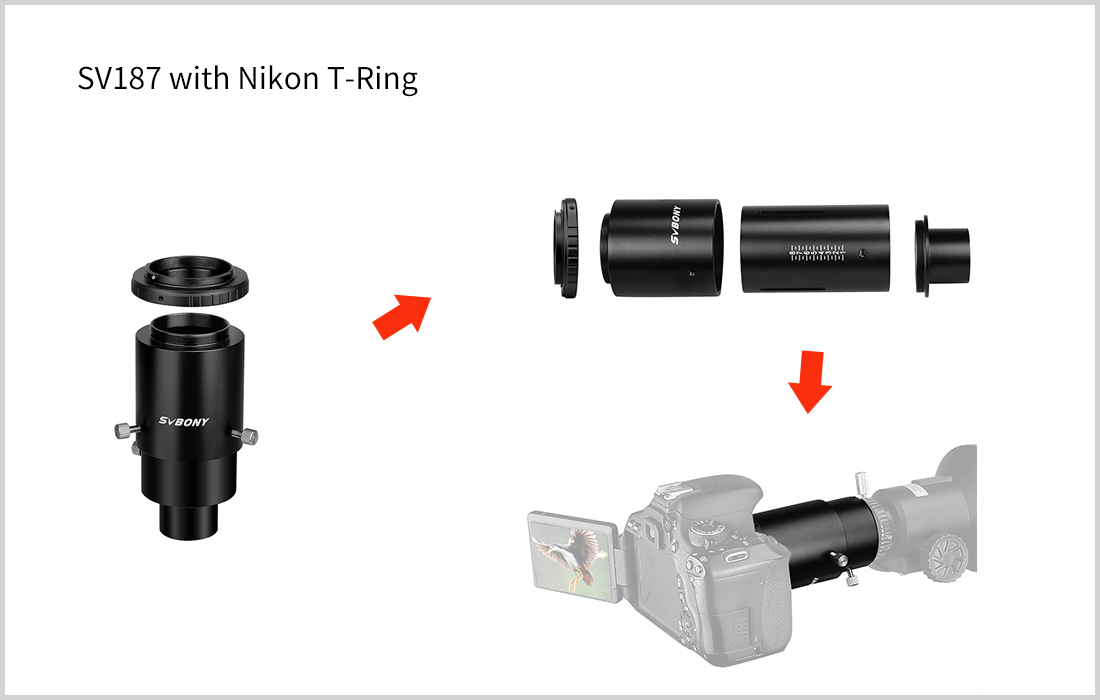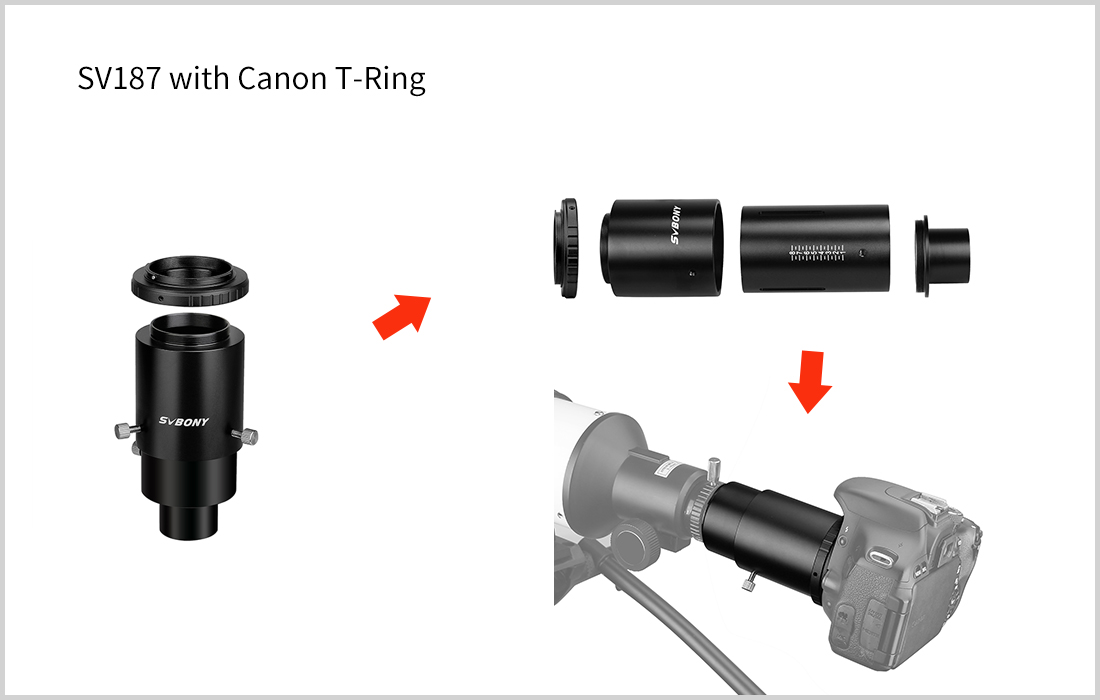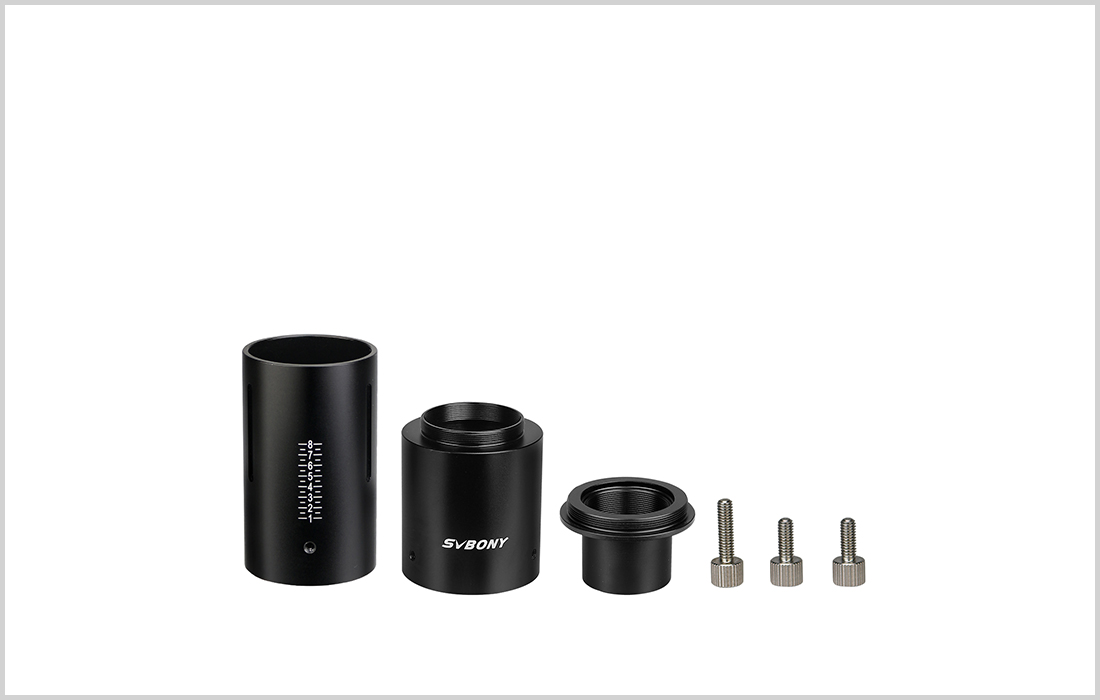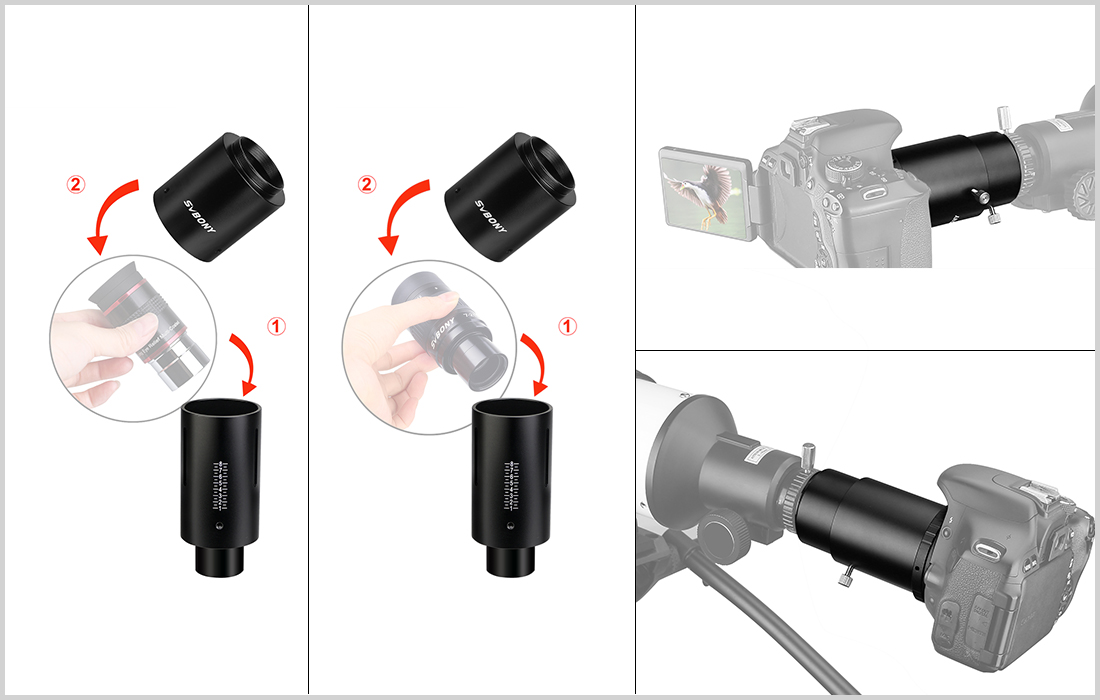 | | |
| --- | --- |
| Model | W9146A |
| Material | Aluminum Alloy |
| Support Eyepiece Outside Diameter | 46mm Max |
| Variable Projection Range | 34mm |
| Thread on Up | M42*0.75 |
| Thread on Under | M28.5*0.6 |
| Color | Black |
| Net Weight | 231g / 8.13oz / 0.508lb |
1. The Adapter can handle larger eyepieces (to 46mm Max Dia), has a handy laser engraved Extension Scale.

2. The Variable Universal Camera Adapter is composed of two detachable parts: a prime-focus adapter for prime-focus photography, and a fixed-length or variable extension tube for eyepiece-projection photography.

3. The 1.25-inch Extendable camera adapter is made of black anodized aluminum and is suitable for all standard 1.25" astronomical telescopes.

4. Easy to connect the camera body (Need T-Ring) to the reflector and refracting telescope for either prime-focus or telescope eyepiece-projection photography. At the same time can install a filter (pipe thread) and compatible with the 1.25-inch eyepiece.

5. A thumbscrew in the extension tube holds the telescope eyepiece in place. This combination of prime-focus and eyepiece-projection camera adapter has a sliding barrel design that allows variable projection distances.

6. Built-in protective pressure ring to prevent the appearance of the eyepiece barrel from being scratched.