1. Measure the circumference of the telescope tube or camera lens (or measure the tube diameter - not the scope aperture - ×3.14).
2. The heating element provides even heat distribution.
3. The power-efficient design will not result in an extra drain on your power supply.
4. SV192 prevents dew condensation from forming on the glass surface.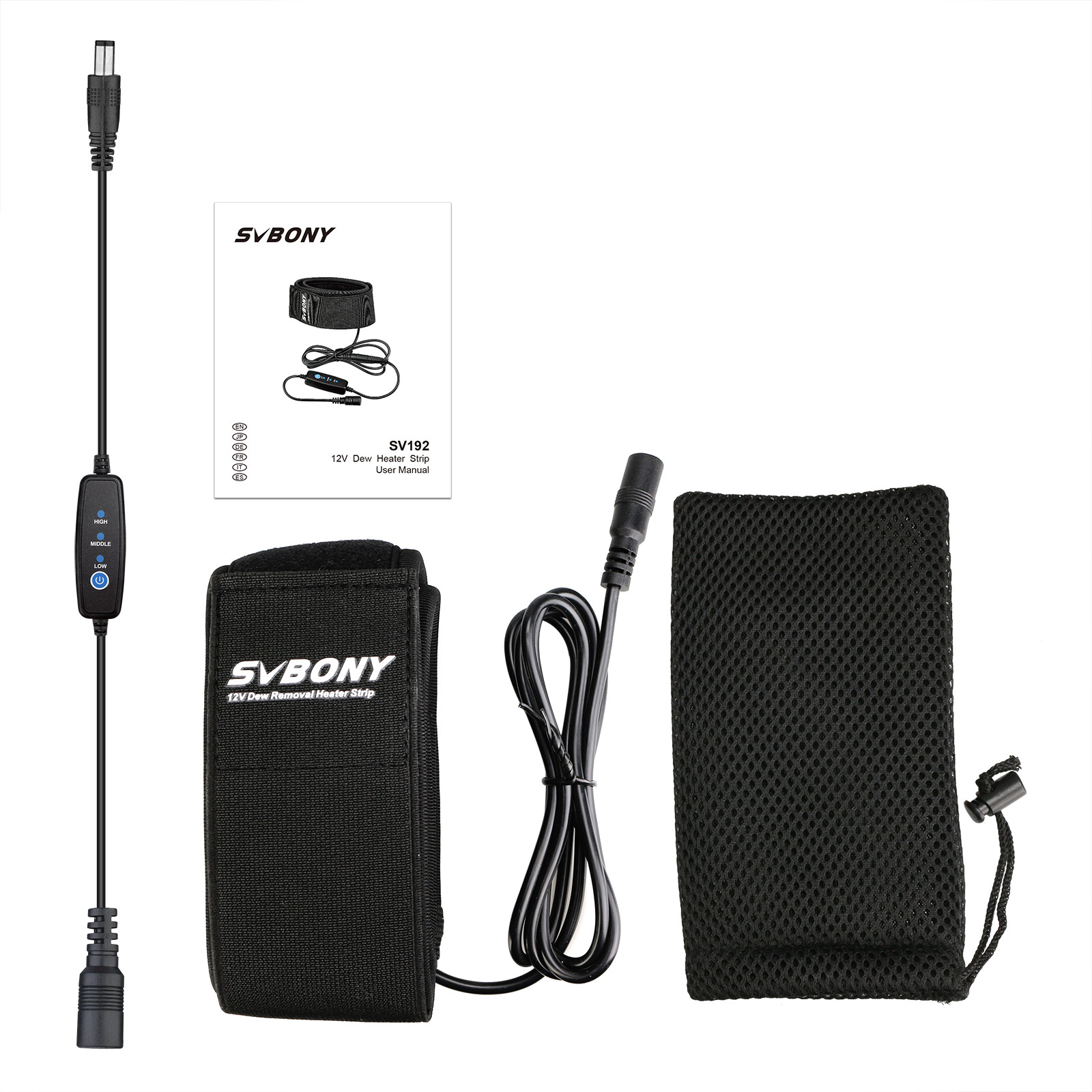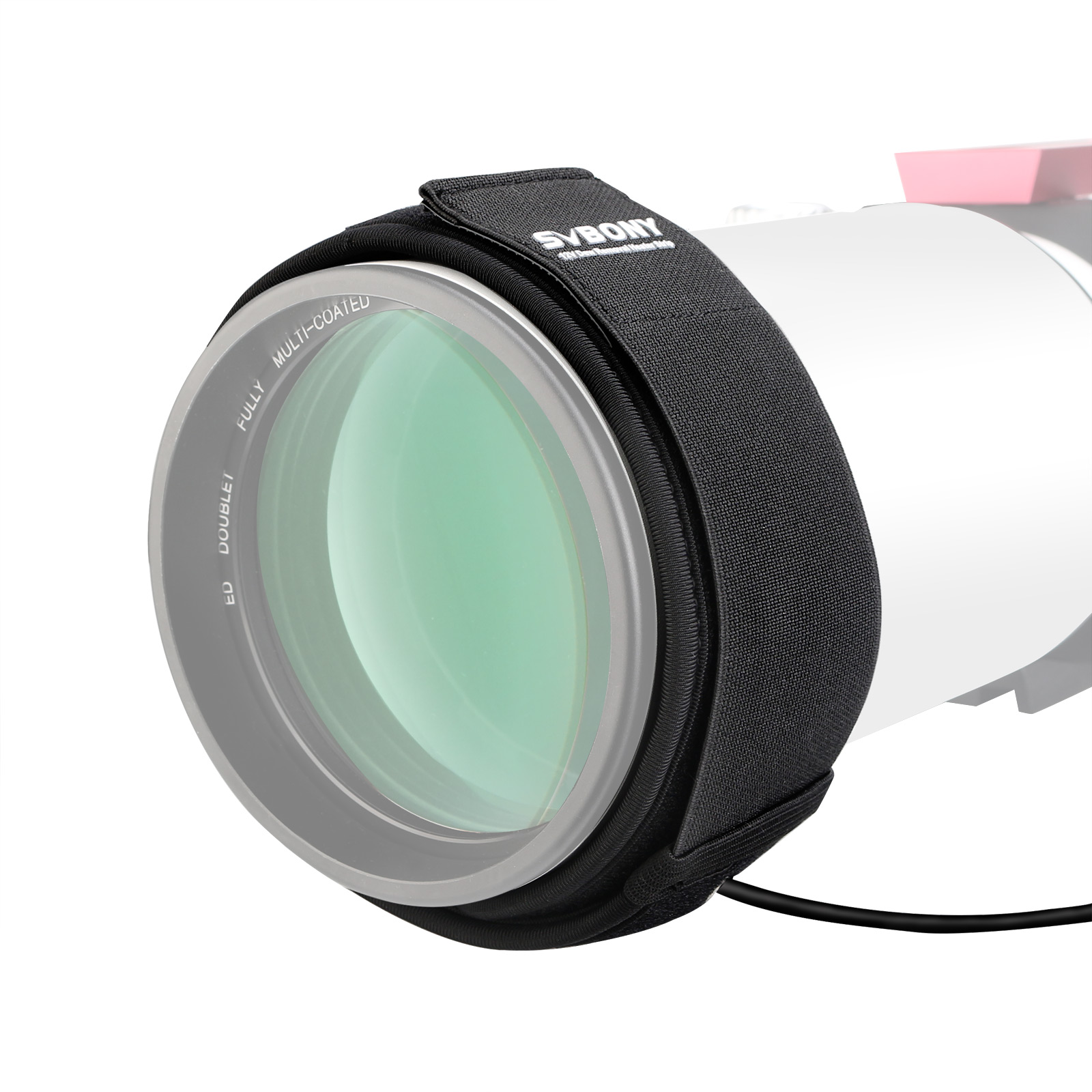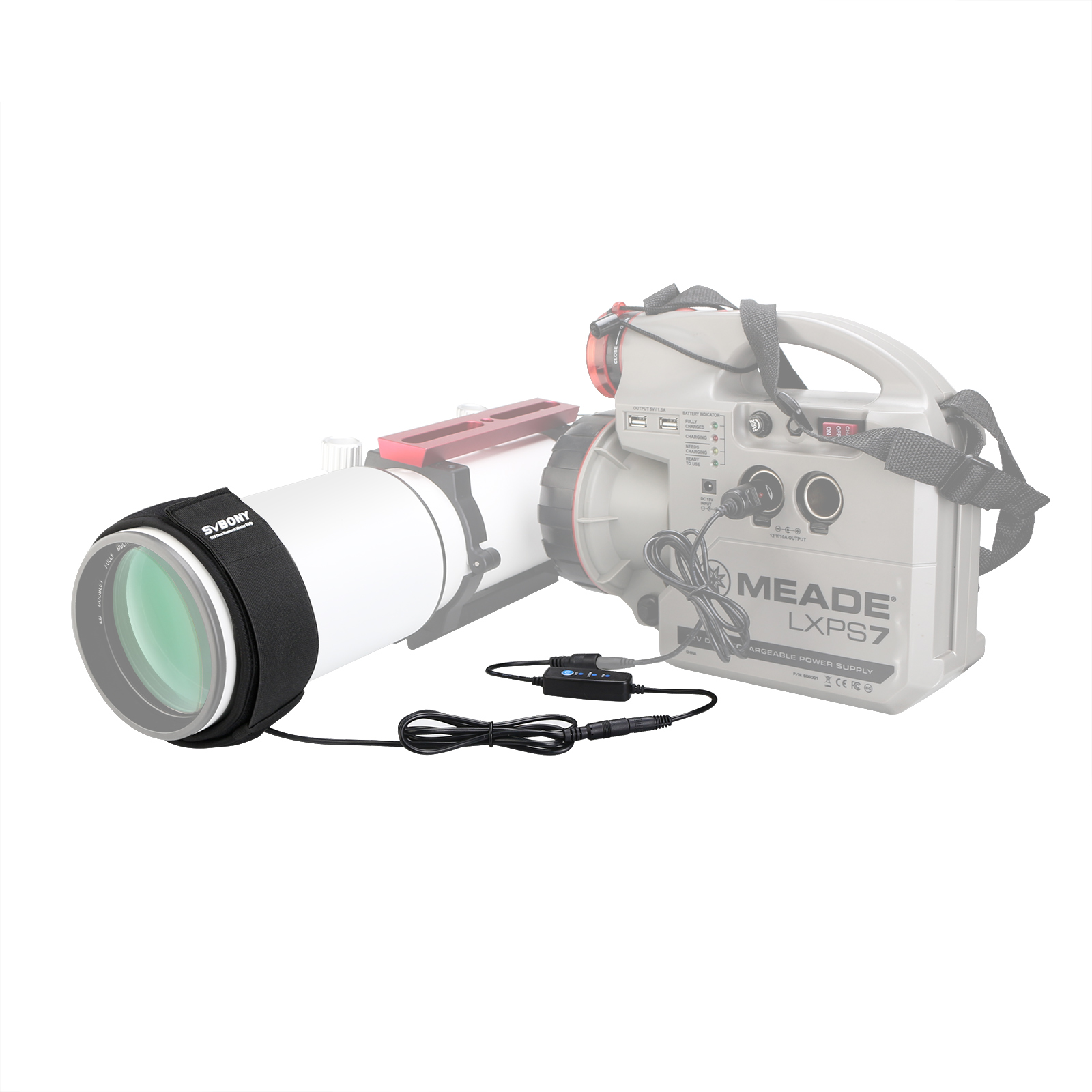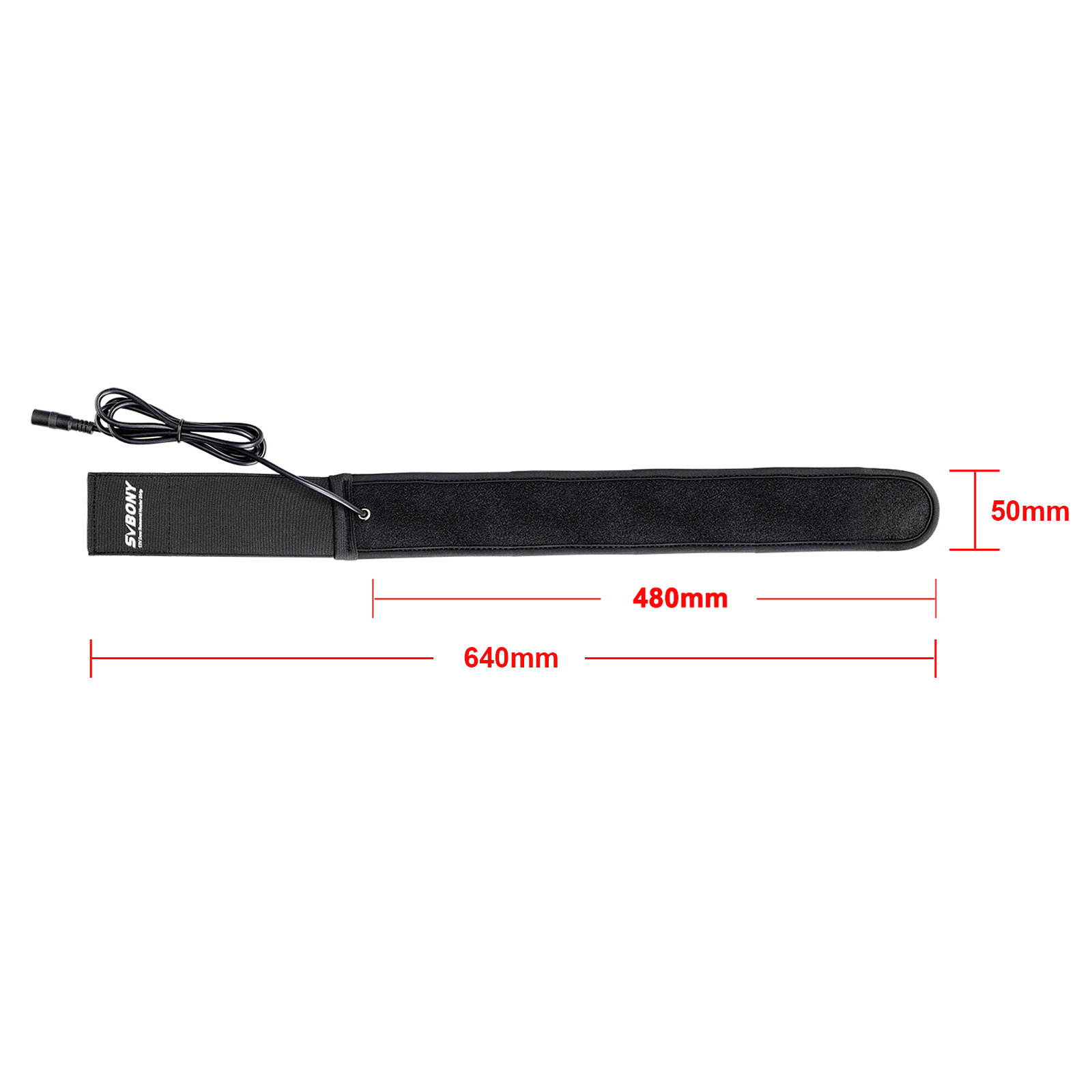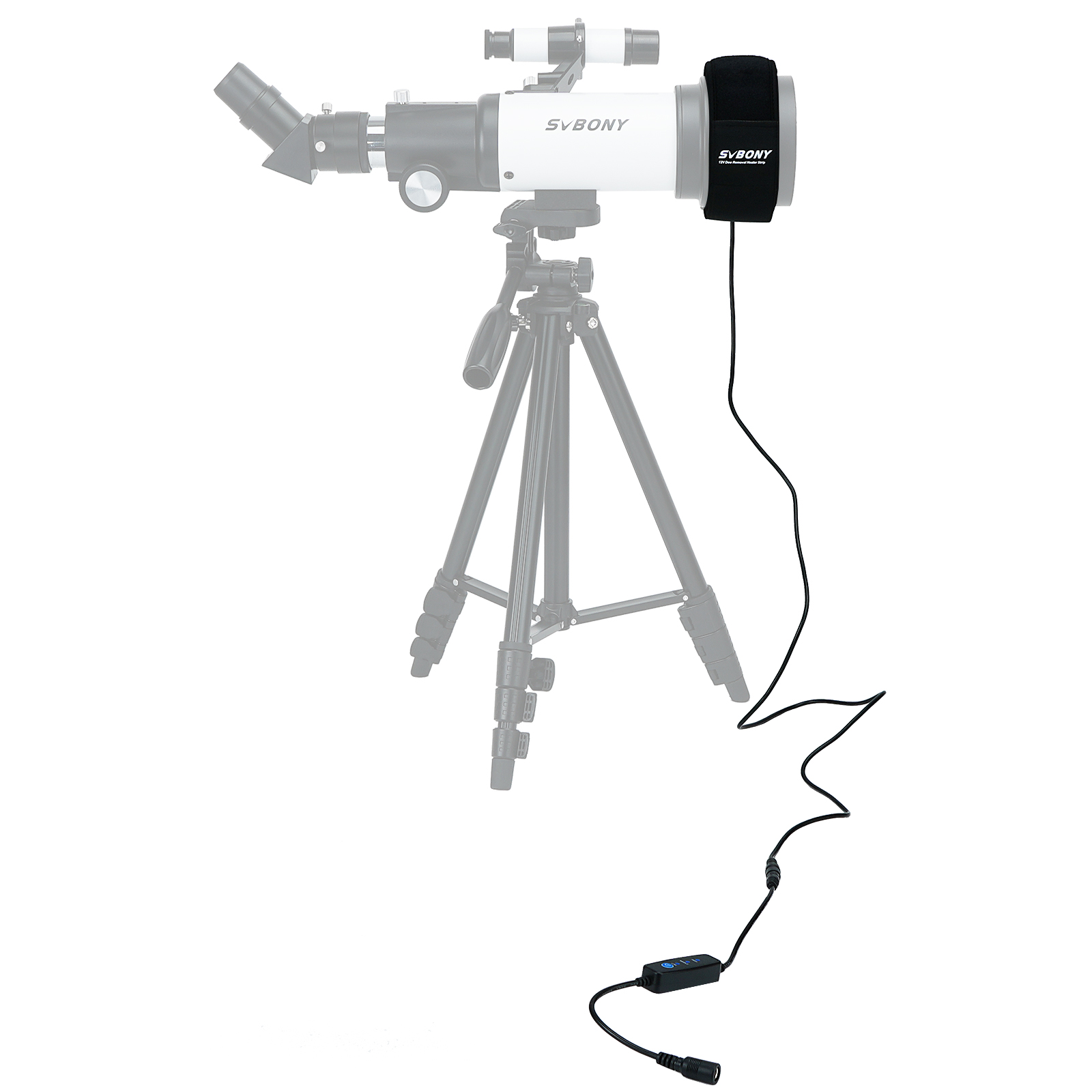 Model
SV192
SKU
W9151A
W9151B
Dew Heater belt size
480×50mm
560×50mm​
Dew Heater strip length (approx.)
640mm
720mm​
Interface Type
5.5×2.1​
Input Voltage
12V
Input current
1.7A±0.1A​
Power
19.2W-21.6W​
Adjustable temperature​
Yes
Strip material​
imitated OK cloth + SBR + Black-T + aluminum film + Cotton​
Power Cord Length
1m
The material of the power cord​
TPE Silica​
Net weight​
65g/2.28oz​​
72g / 2.53oz​​
1. 5.5X2.1 female interface design,easy connected to various 12V power inputs;
2. Protecting optical equipment such as telescopes from fogging or freezing. Compatible with astronomical primary mirrors of OD below 152mm(178mm) or Camera Lenses;
3. Three-speed regulator with medium-weak heating mode. You can adjust the temperature according to different usage requirements. Super-fast continuous heating, quick start heating;
4. The width of the 50mm belt will not interfere with focusing, and will not produce vignetting in the field of view;
5. Great heat preservation effect: imitating OK cloth, SBR, and Black-T three-layer heat preservation material, reducing heat dissipation, and no wrinkles on the inner surface after bending;
6. Uniform heating: the built-in aluminum film has a uniform heating surface and no dead ends;
7. TPE Silica power cord under low temperature won't become hard, also prevents internal short circuits.