Designed specifically for SV503 70mm, 80mm, and 102mm f/7 ED Refractor.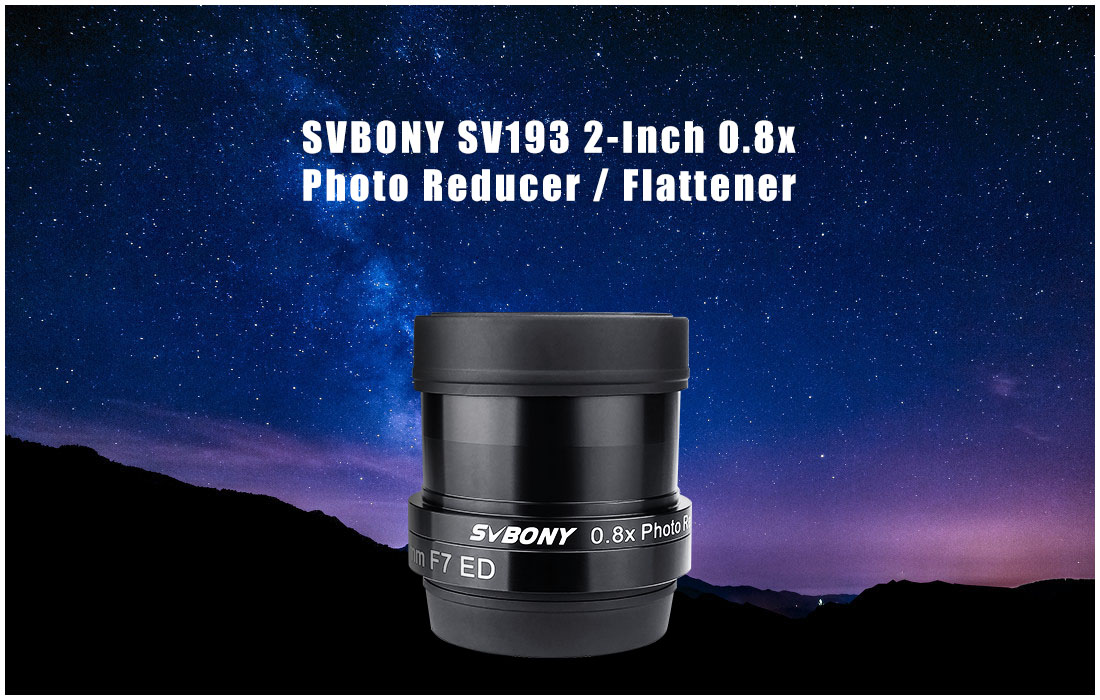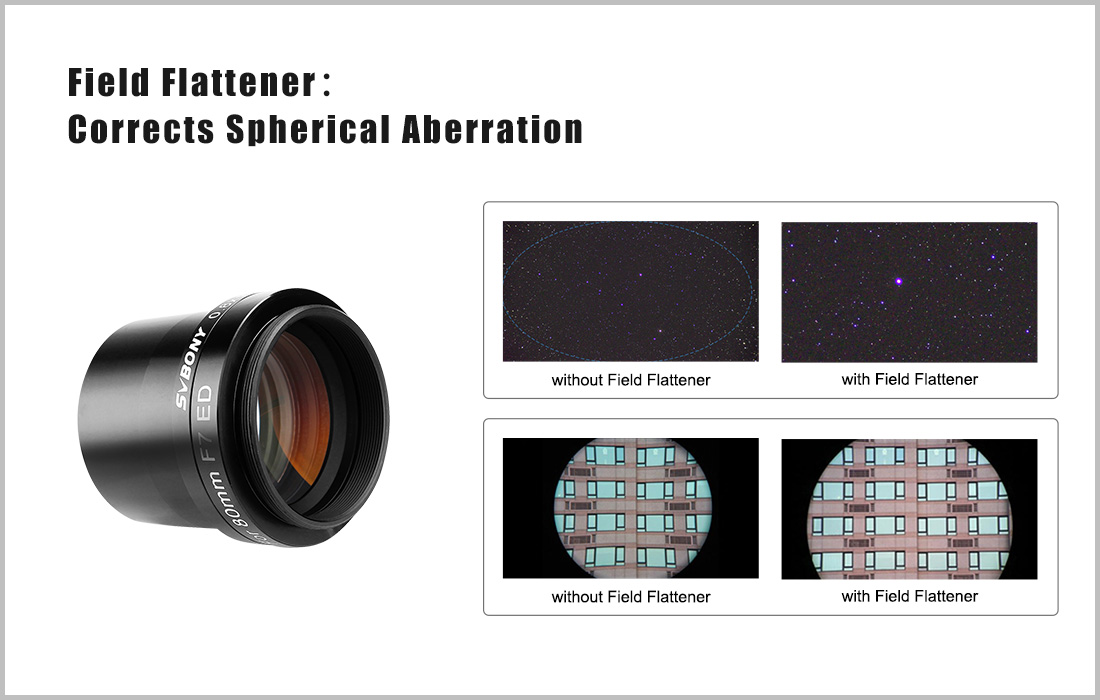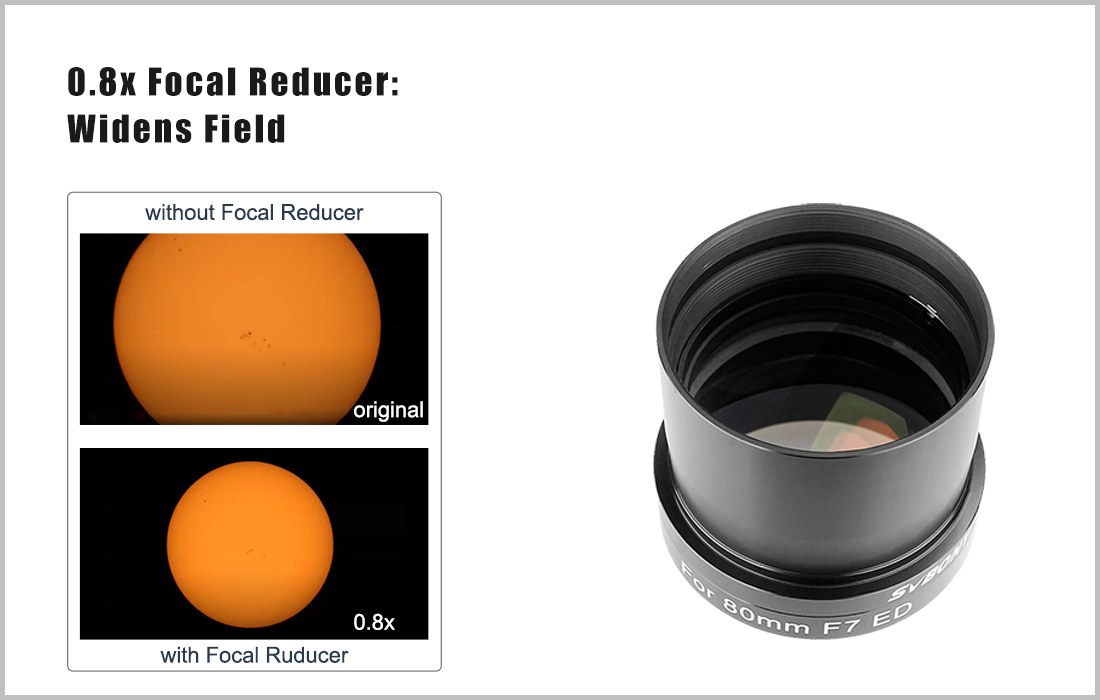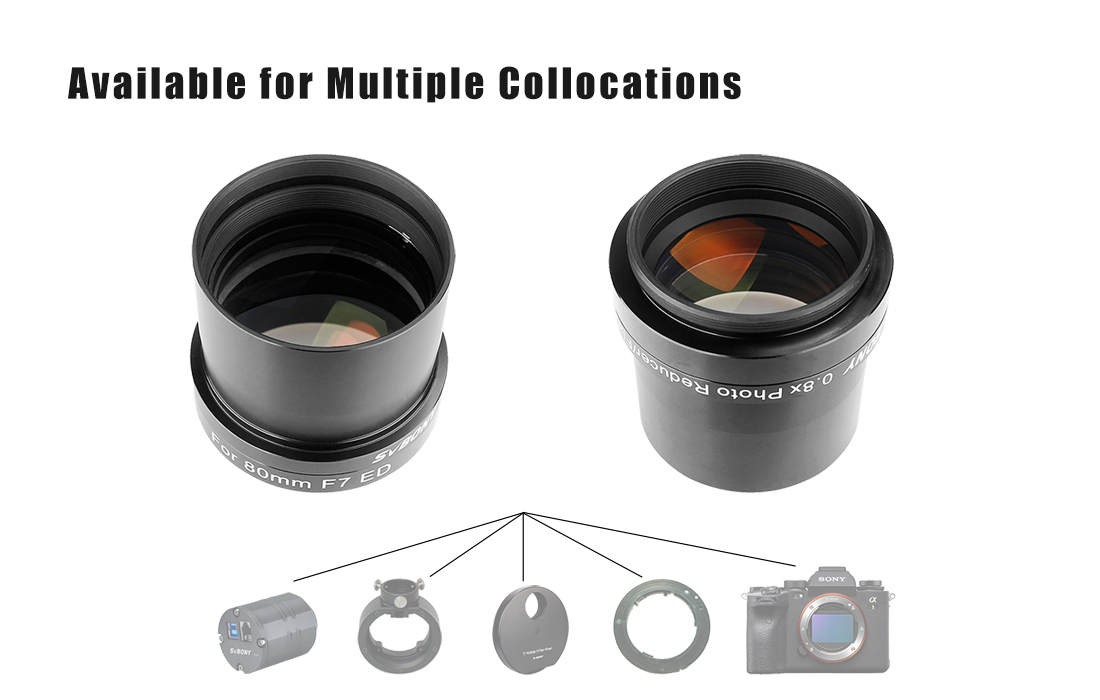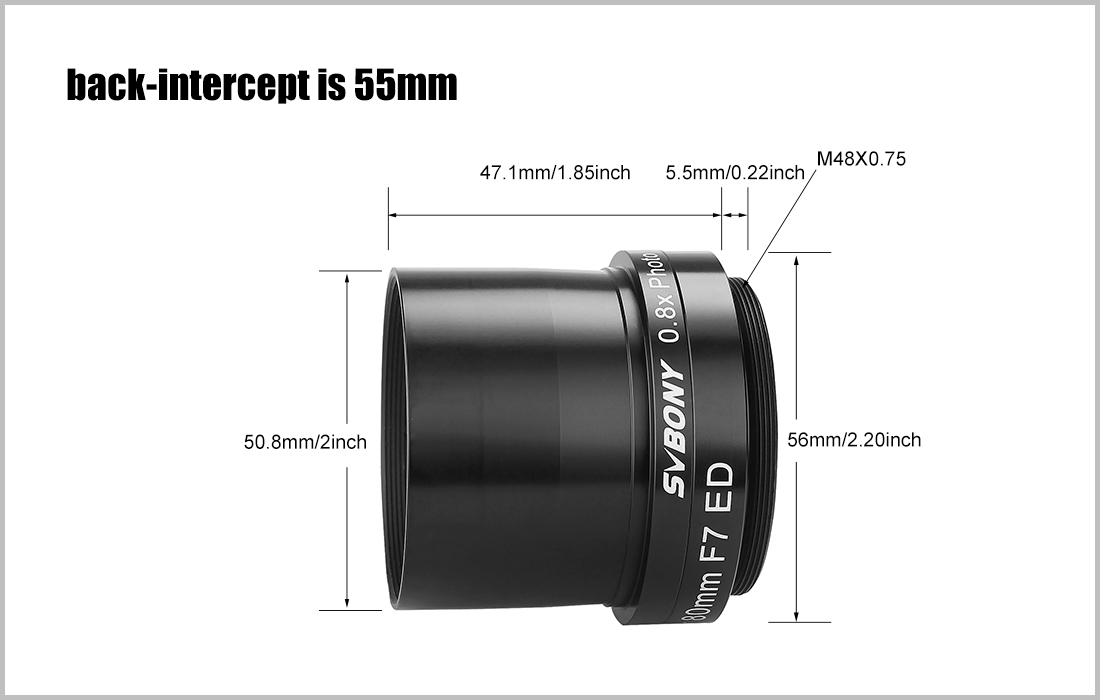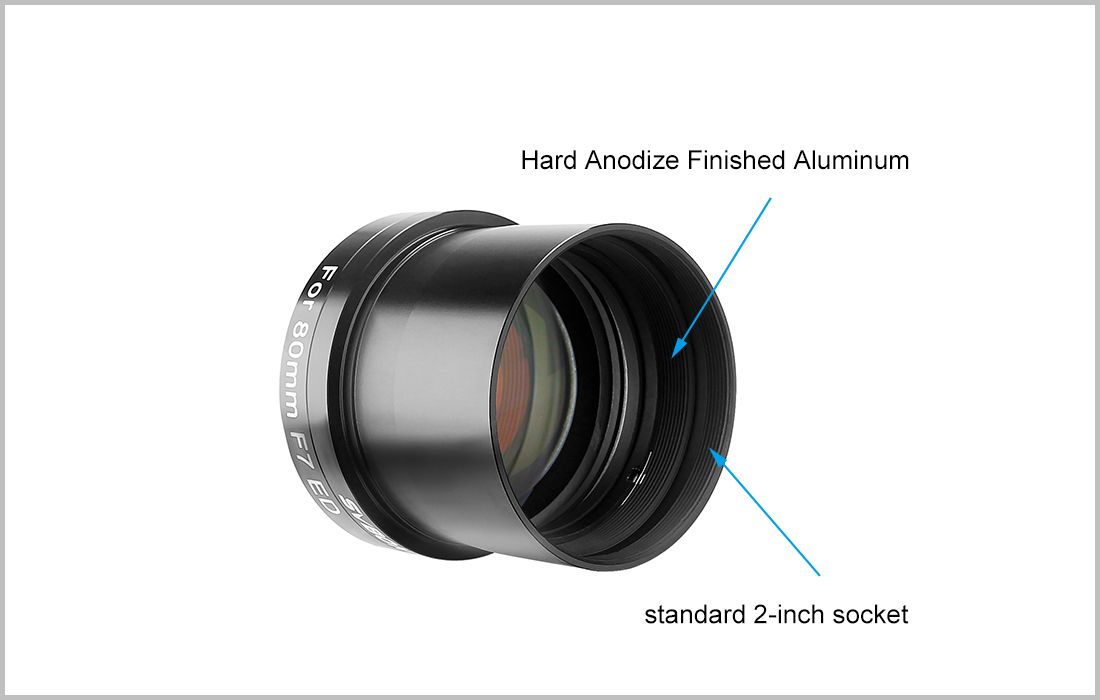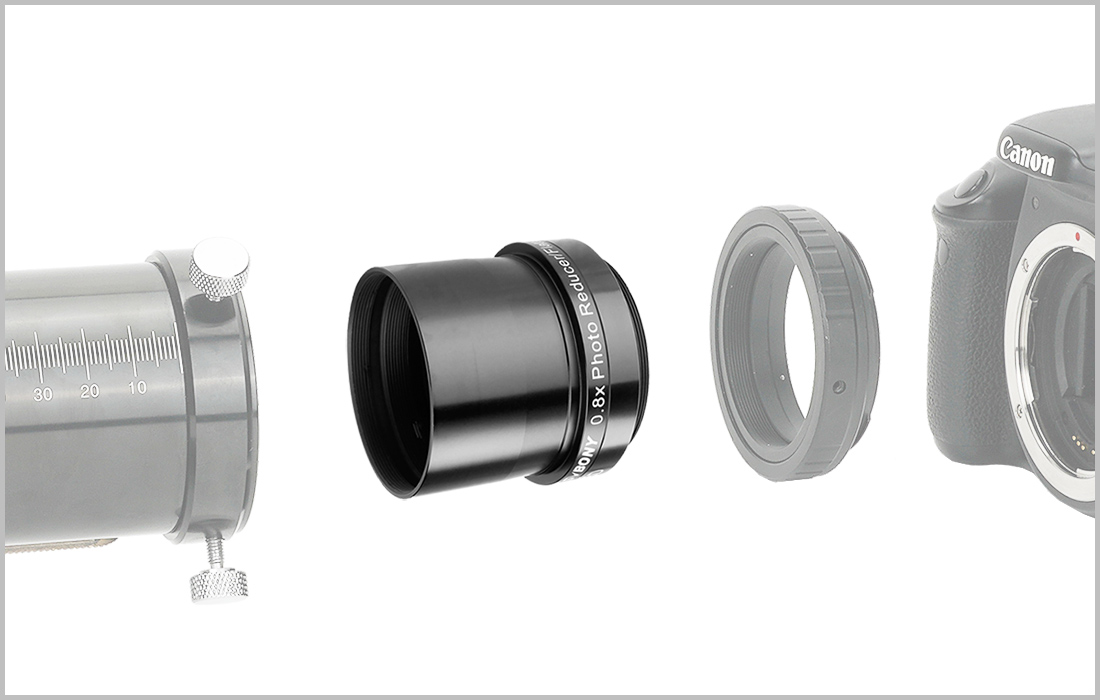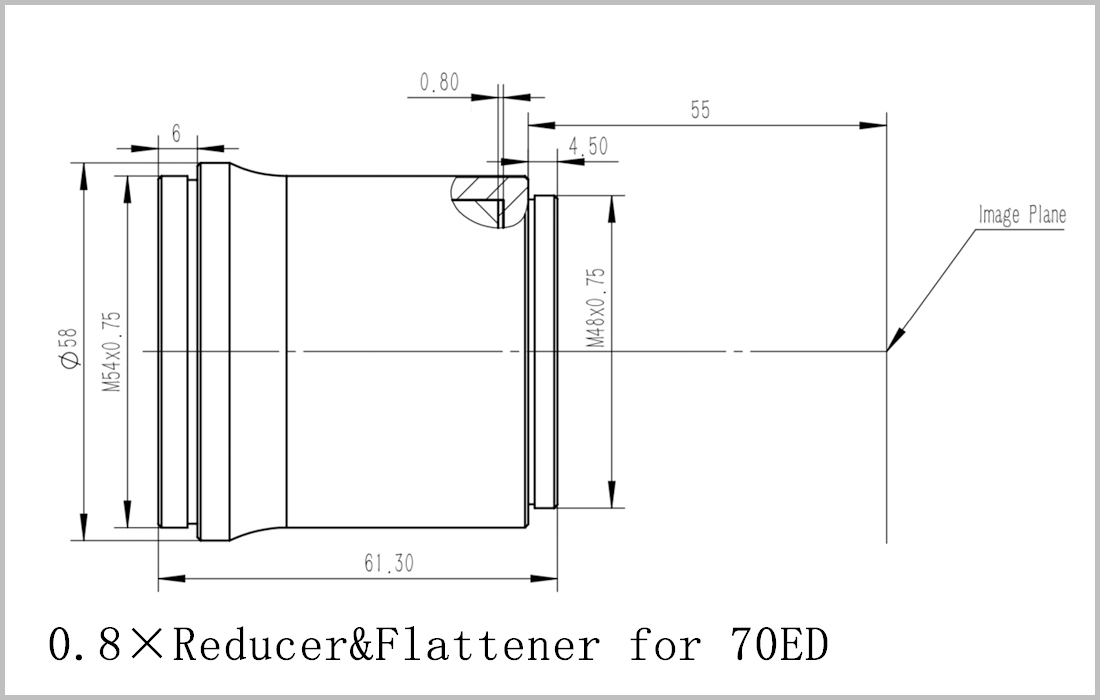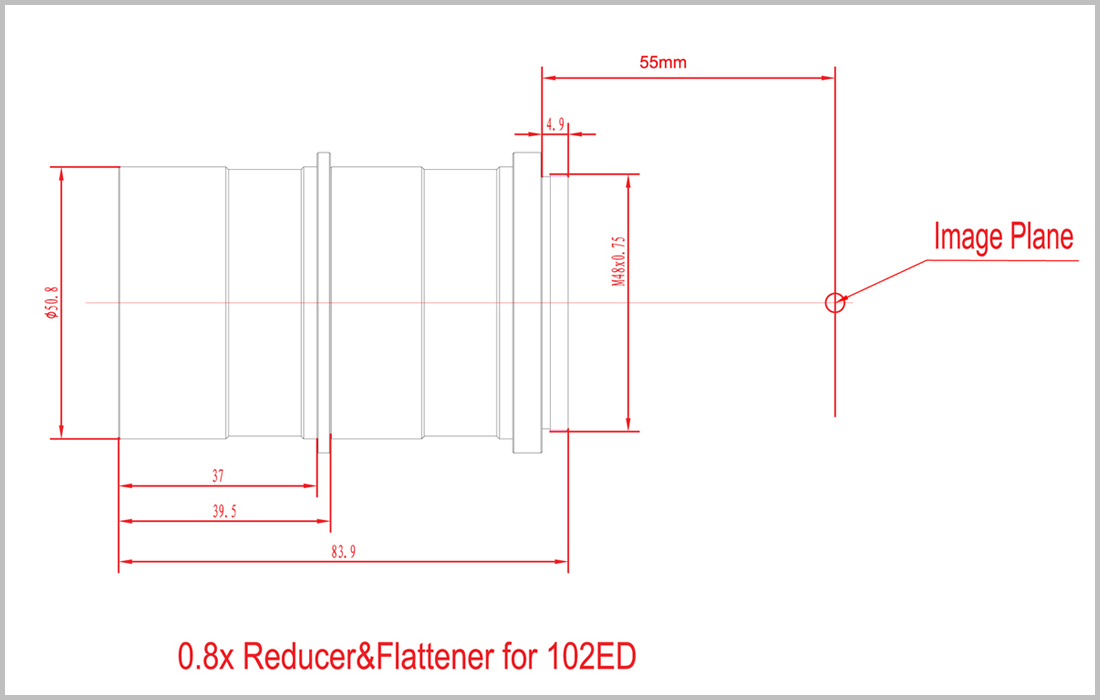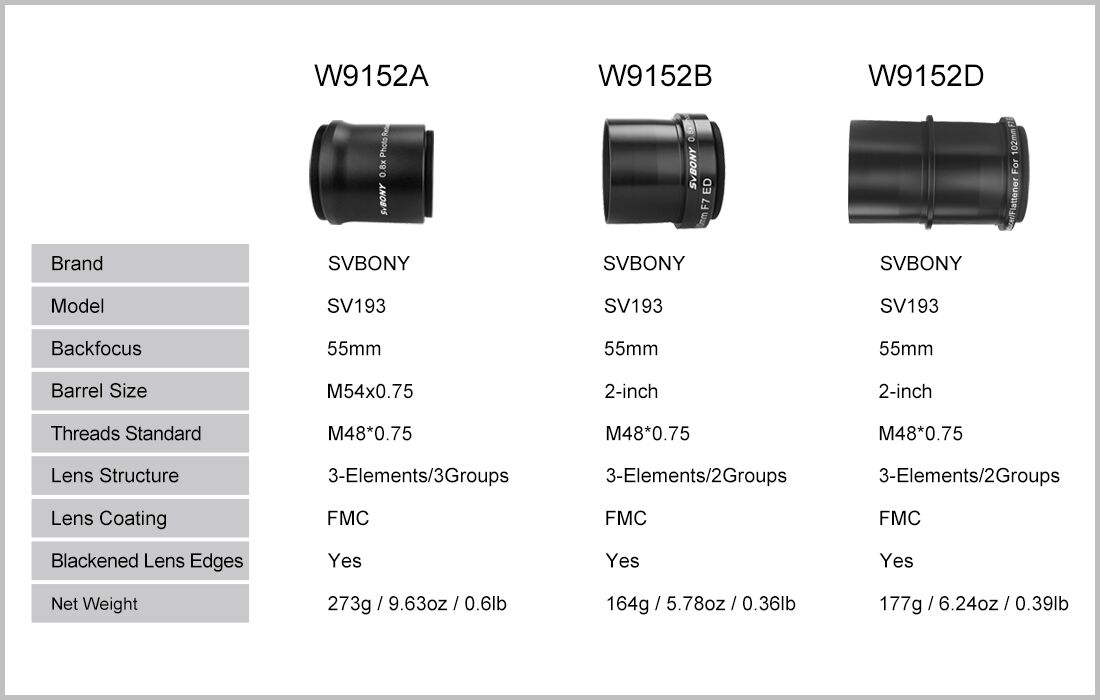 Model
SV193
SKU
W9152A
W9152B
W9152D
Back focus
55mm
Barrel size
M54x0.75
2-inch
2-inch
Threads Standard
M48*0.75
M48*0.75
M48*0.75
Lens Structure
3-Elements/3Groups
3-Elements/2Groups
3-Elements/2Groups
Lens Coating
FMC
FMC
FMC
Blackened Lens Edges
Yes
Yes
Yes
Net Weight
273g / 9.63oz / 0.6lb
164g / 5.78oz / 0.36lb
177g / 6.24oz / 0.39lb
Designed specifically for SV503 70mm, 80mm, and 102mm f/7 ED Refractor.
The field flattener corrects the inherent spherical aberration of curved lenses which causes distortion at the edges of the field of view. As a focal reducer, it reduces the focal ratio of the scope which translates into wider fields of view with shorter exposure times—allowing you to capture more images in the same amount of time without sacrificing performance.
Multi-coated optics housed in high polish, and hard anodize finished aluminum body to help reduce weight. The camera end of the reducer/flattener has M48x0.75 threads to connect to the camera bayonet (Support Full Frame Camera), while the telescope side is a standard 2-inch to connect to the main lens, also Includes a standard 2" filter thread to add the light pollution filter you need. The default back focus is 55mm. 70mm telescope's front end is an M54x0.75 socket to connect to the main lens.
Using the 360° field rotator at the end of the focuser(sold separately), you can meet your composition requirements without turning the main lens, and it's also compatible with the filter wheel/OAG/astronomical camera.