1.sv211 is a comfortable and convenient carrying handle, easy to carry, you can take it off and install it on a tripod at any time.
2. There is also a neat integrated saddle designed to accept SV198 or other brands of boot range and viewfinder range
3.Full CNC integrated finishing anodized aluminum, hard metal texture, firmly fit on your telescope.
4.Compatible products OTA: SV503 (70F6 80F7) SV550 (80F6), make it more convenient for you to use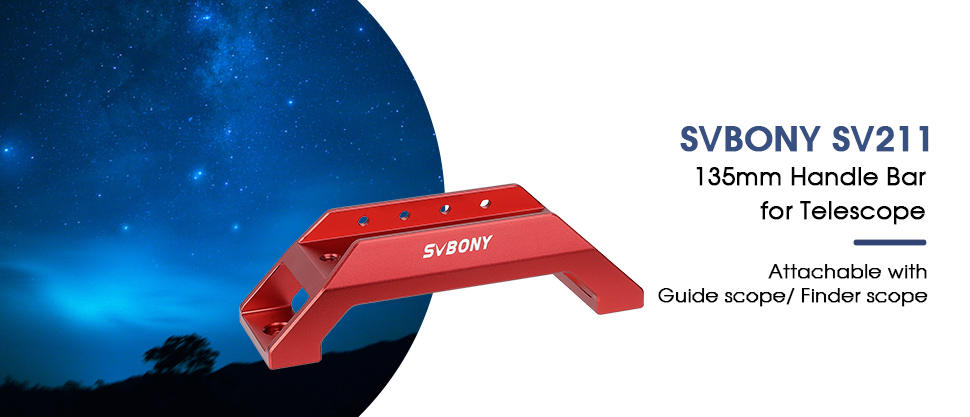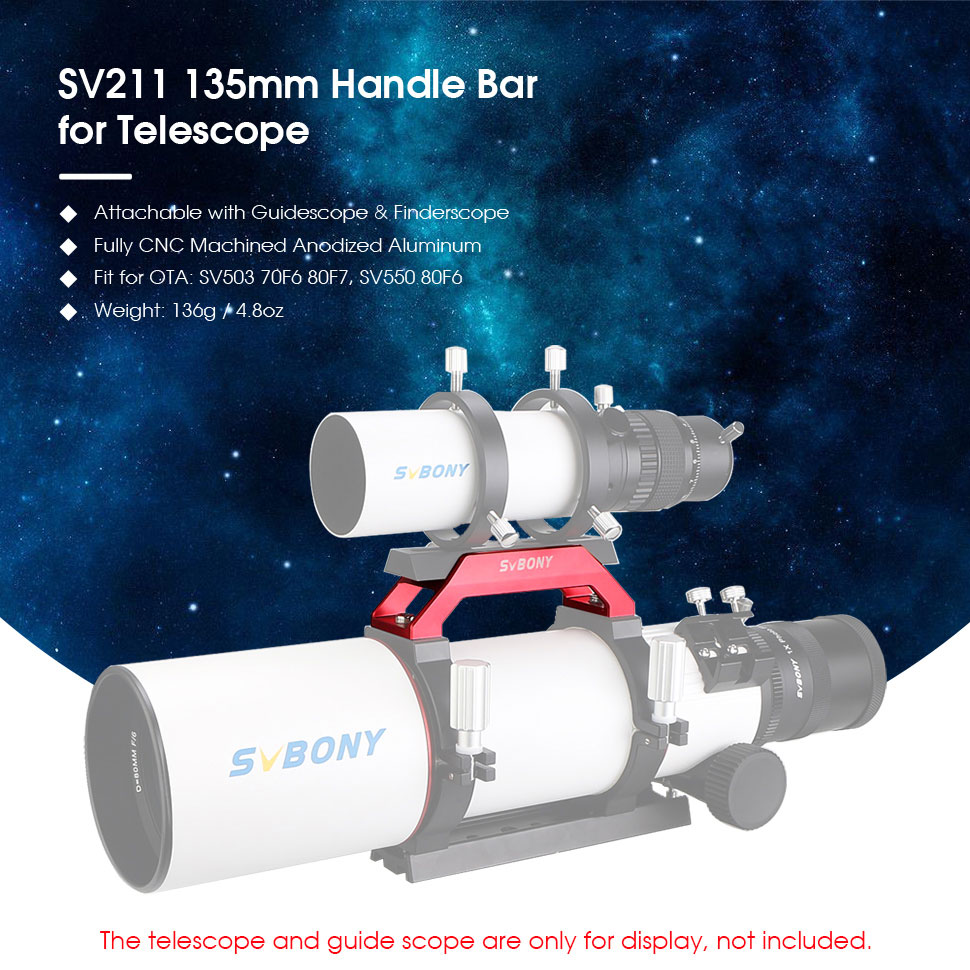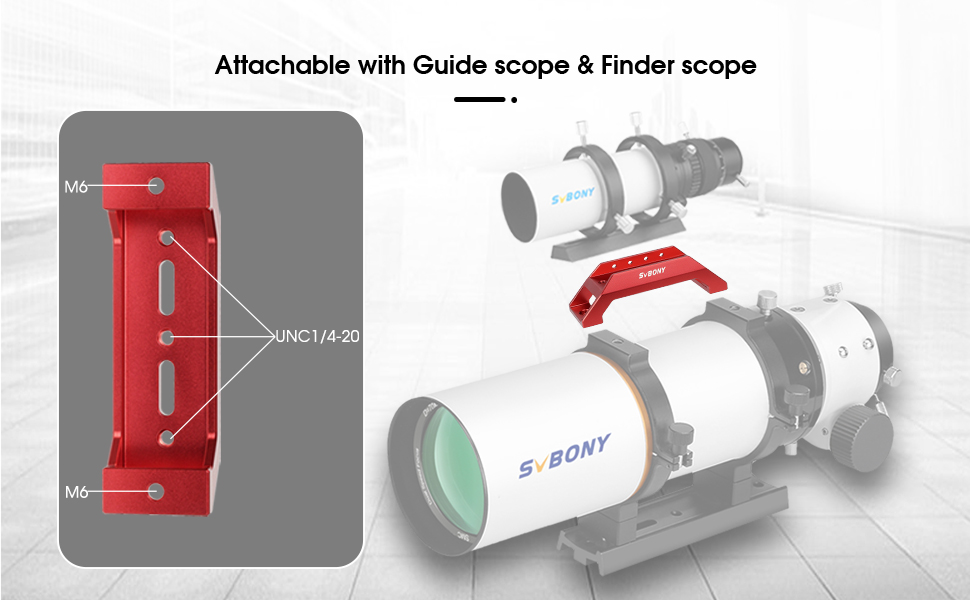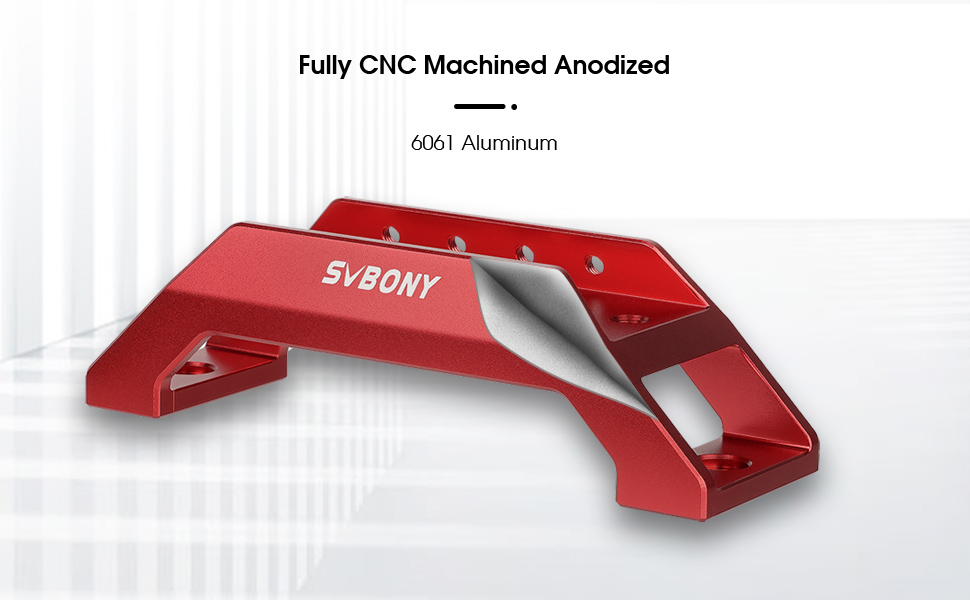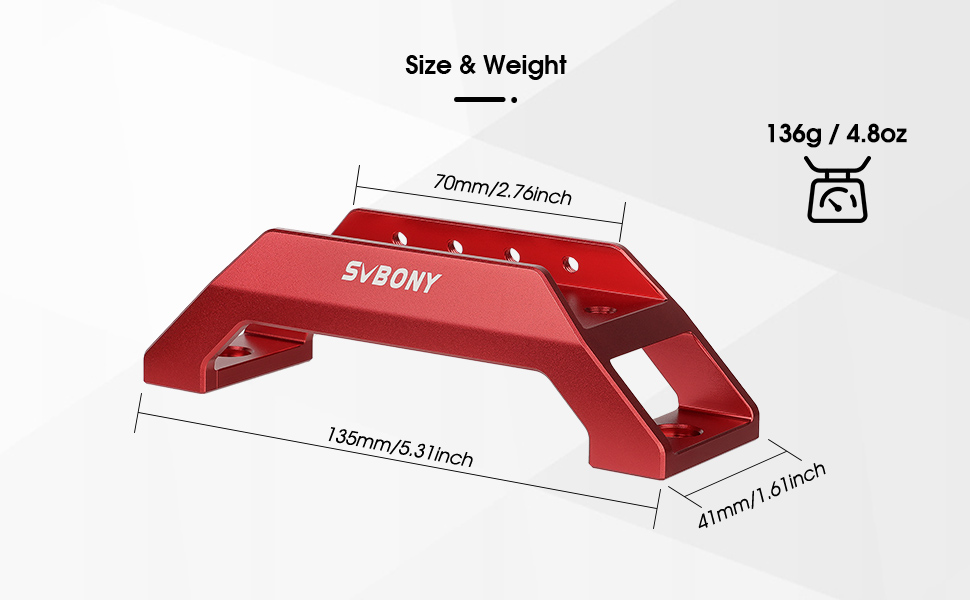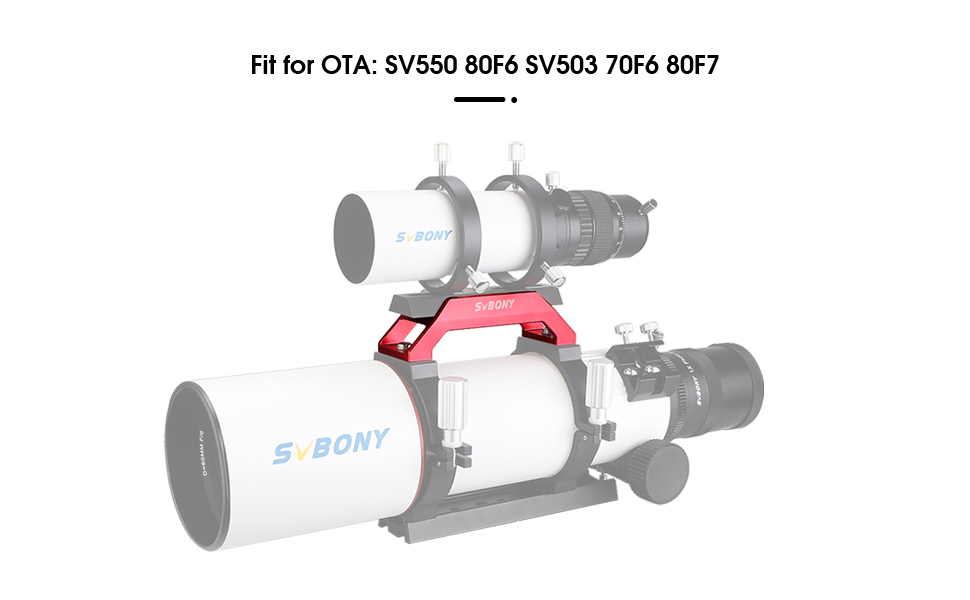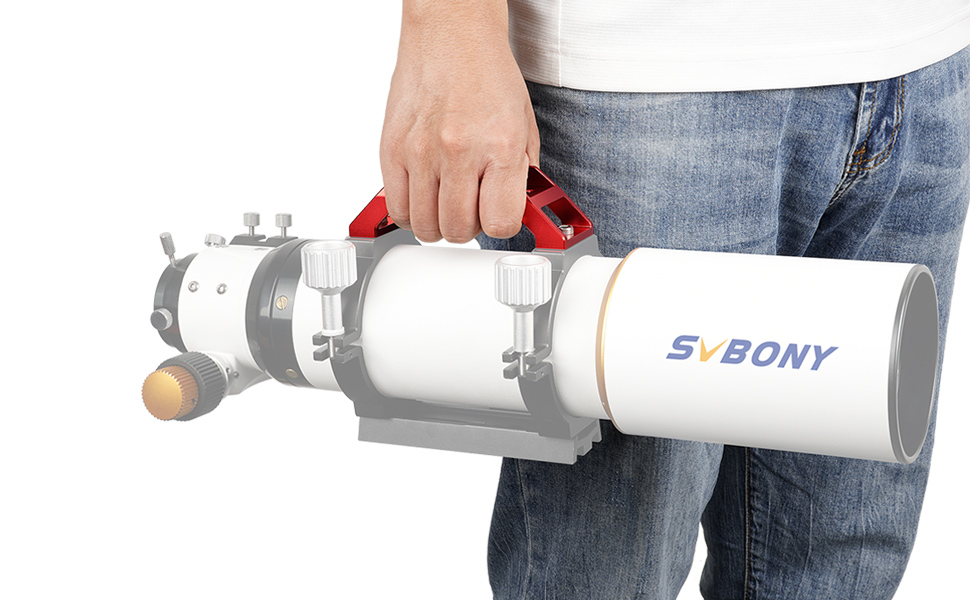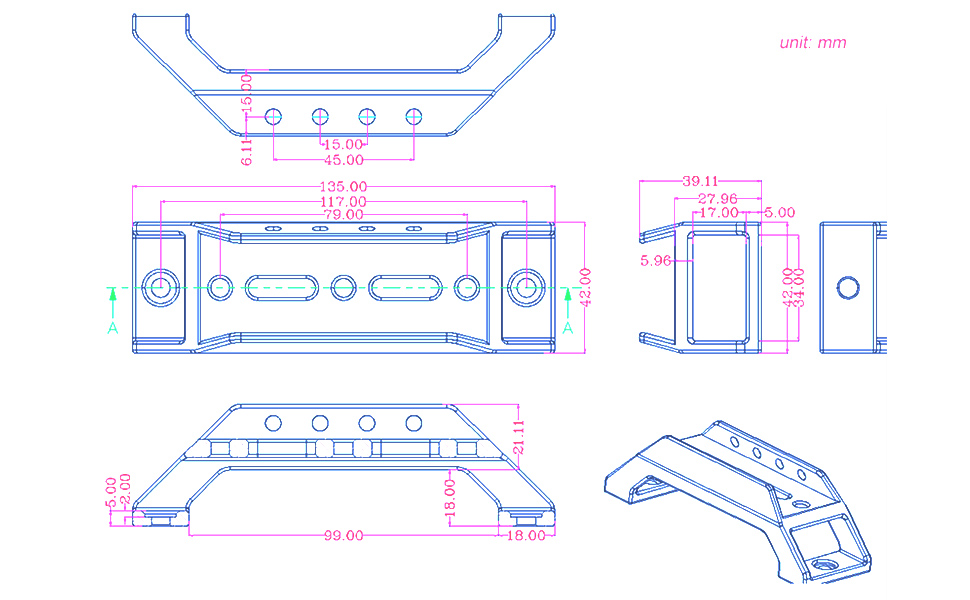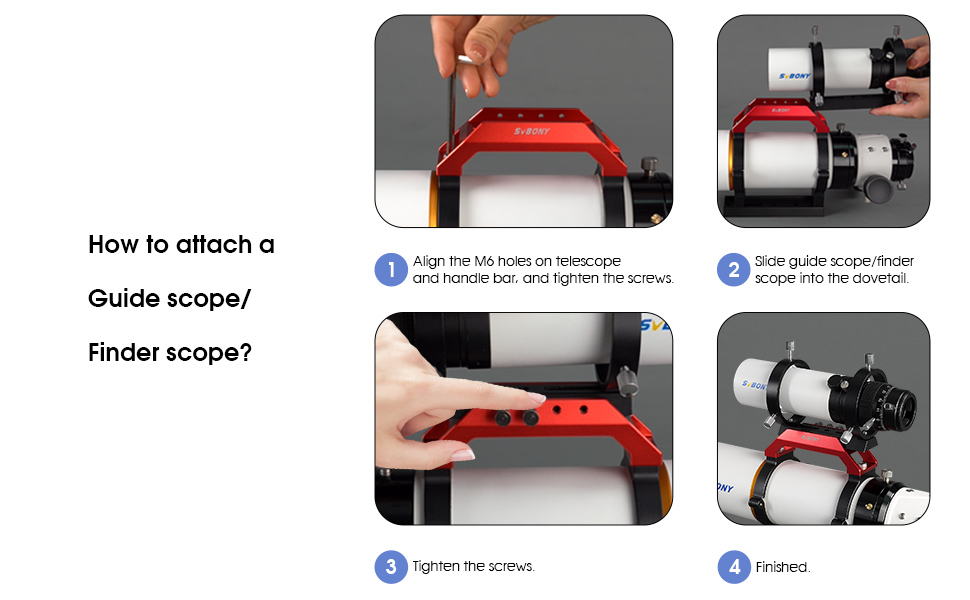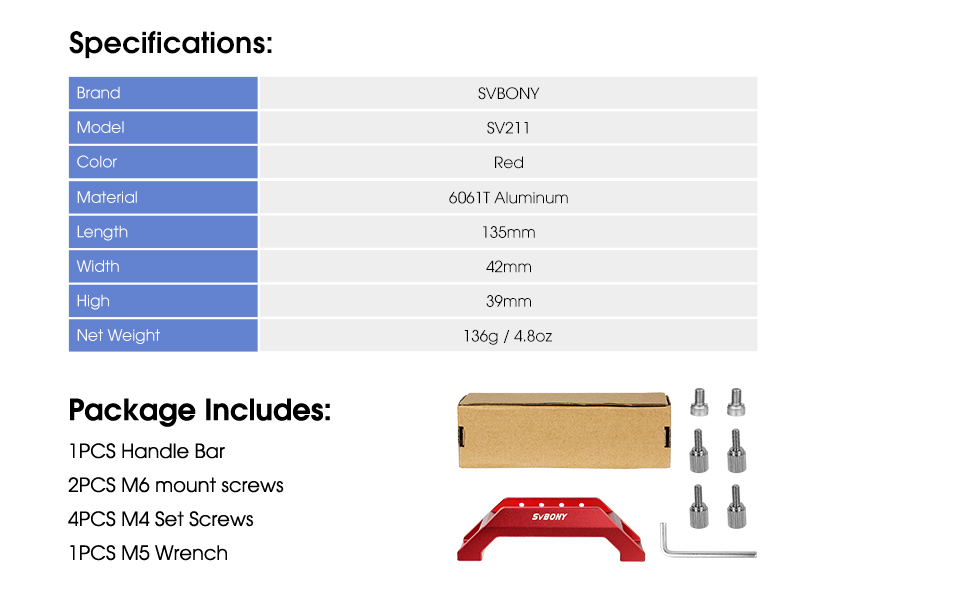 Useful, but not for the 70ED
I was excited to try this in my sv503 70mm ED but quickly discovered that mounting it produces other issues. In order to mount it, one would need to permanently keep the dew shield fully extended and modify the dovetail mount. Keeping a good balance with my DSLR connected means that the current stock dovetail would be shifted too far forward and would throw it off balance. I would need to upgrade the dovetail to a much longer one to make it work.
The sv211 make a comfortable and convenient carry handle but also has a neat integrated saddle designed to accept SV198 or other brands guide scope and finder scope
Full CNC integrated finishing anodized aluminum
Fit for OTA: SV503 (70F6 80F7) SV550 (80F6)
Brand: SVBONY
Model: SV211
Color: Red
Material:6061T Aluminums
Length: 135mm
Width: 42mm
High: 39mm
Net Weight: 136g / 4.8oz
Package Includes:
1PCS Handle Bar
2PCS M6 mount screws
4PCS M4 Set Screws
1PCS M5 Wrench