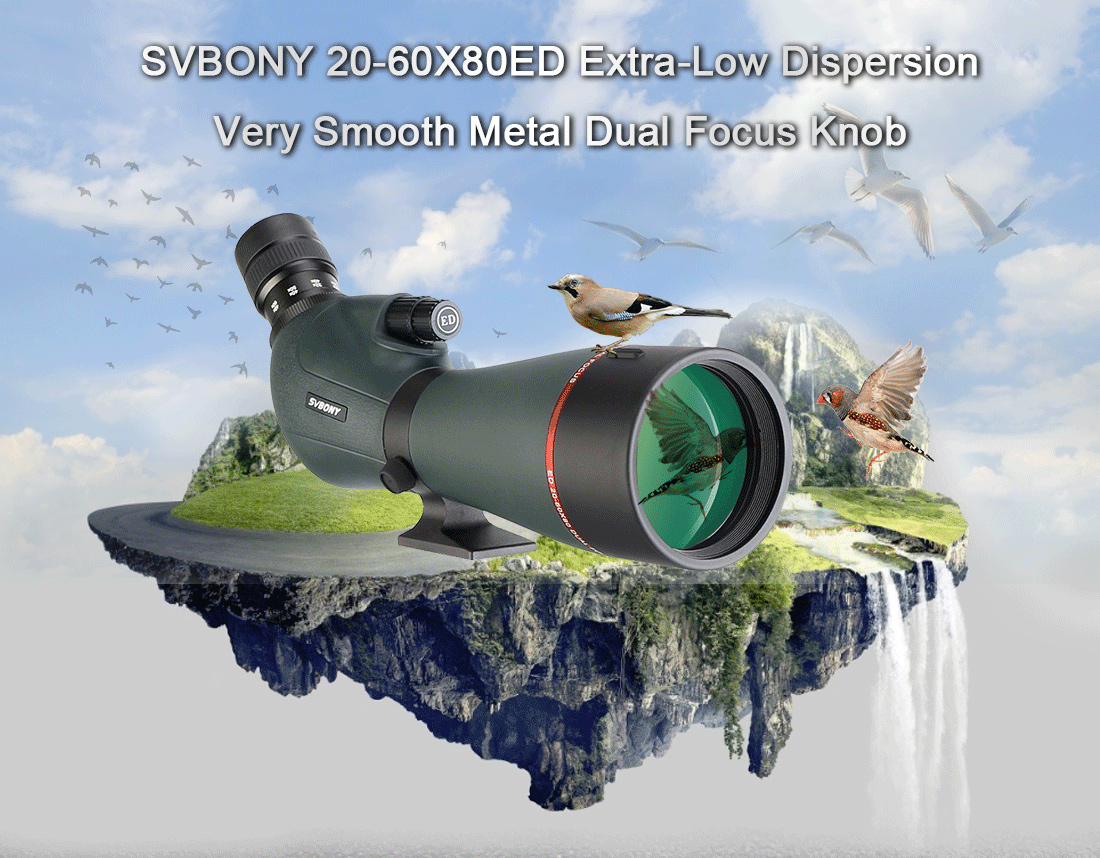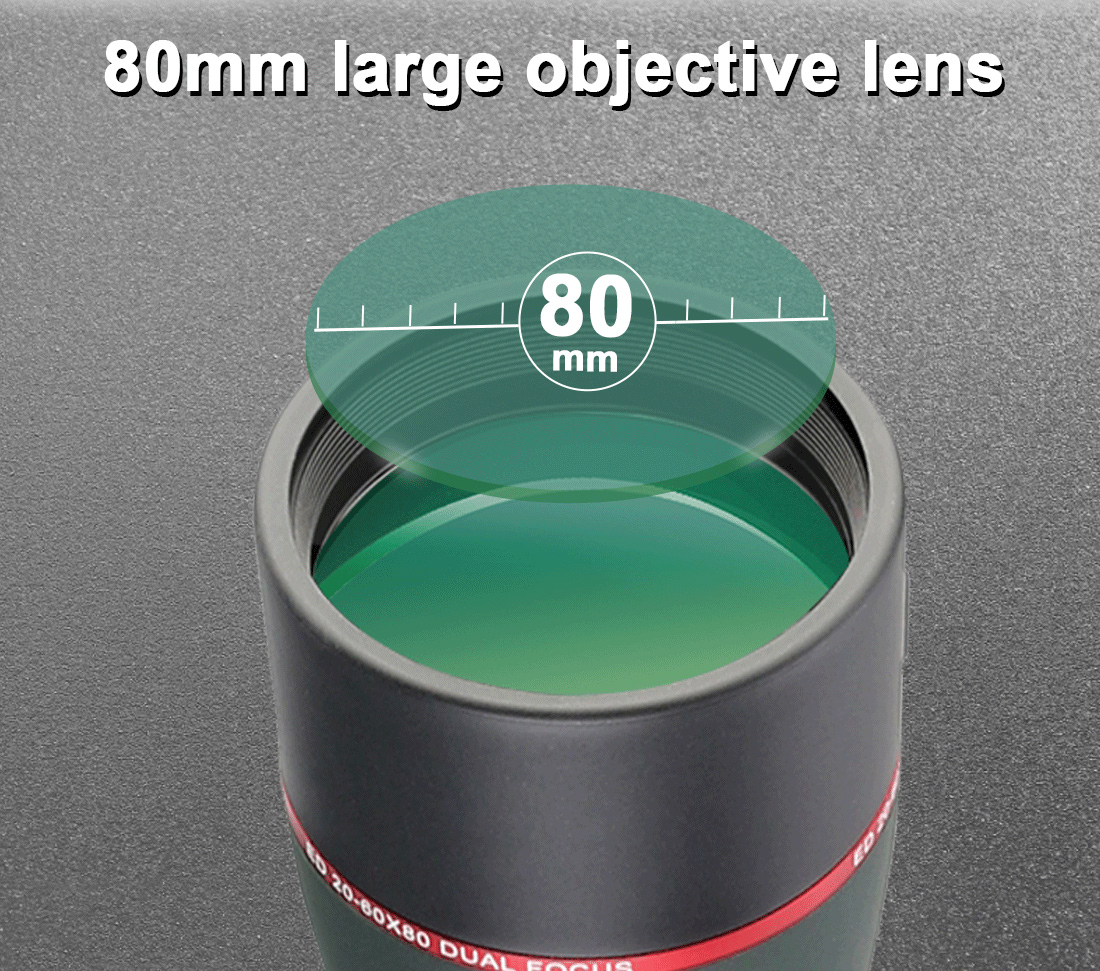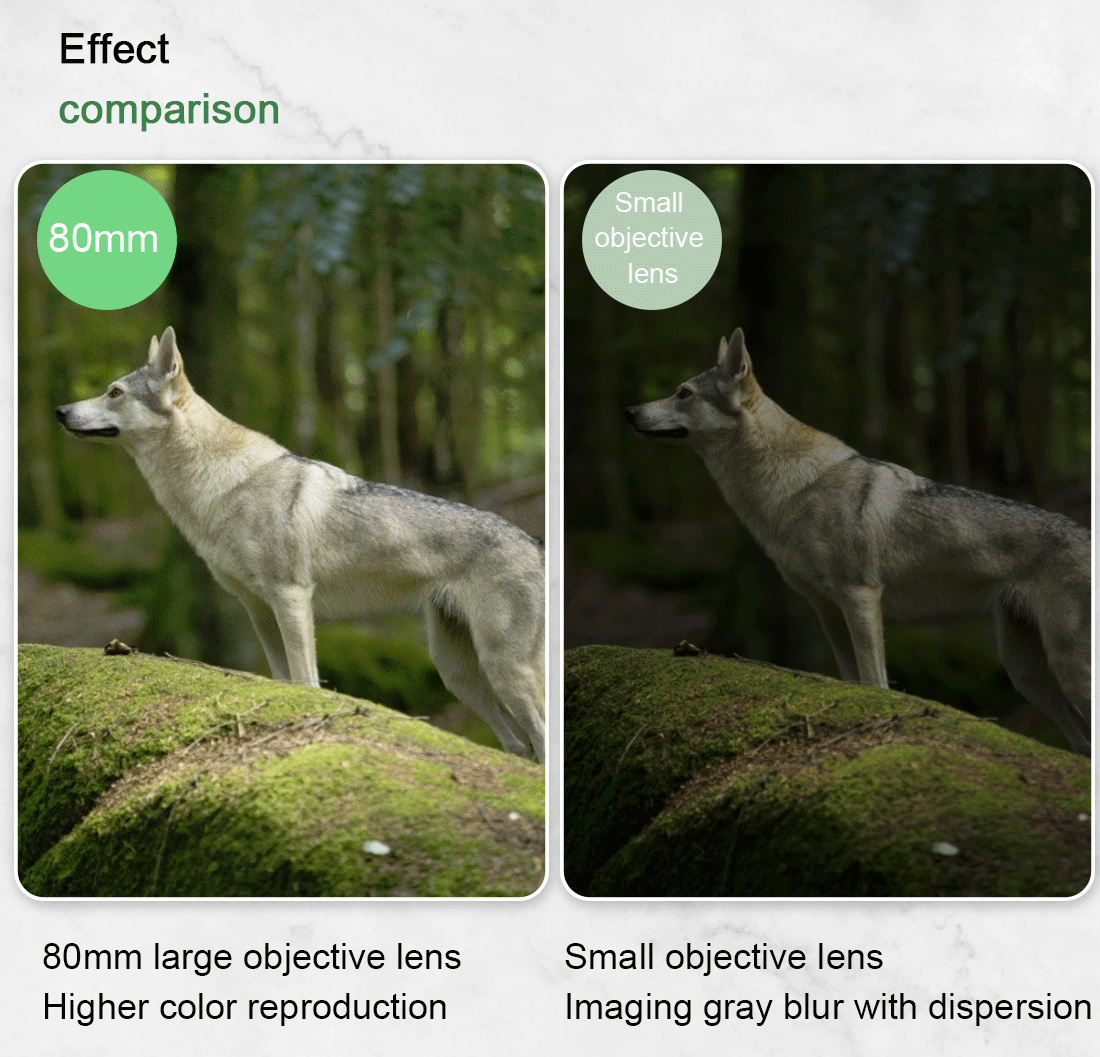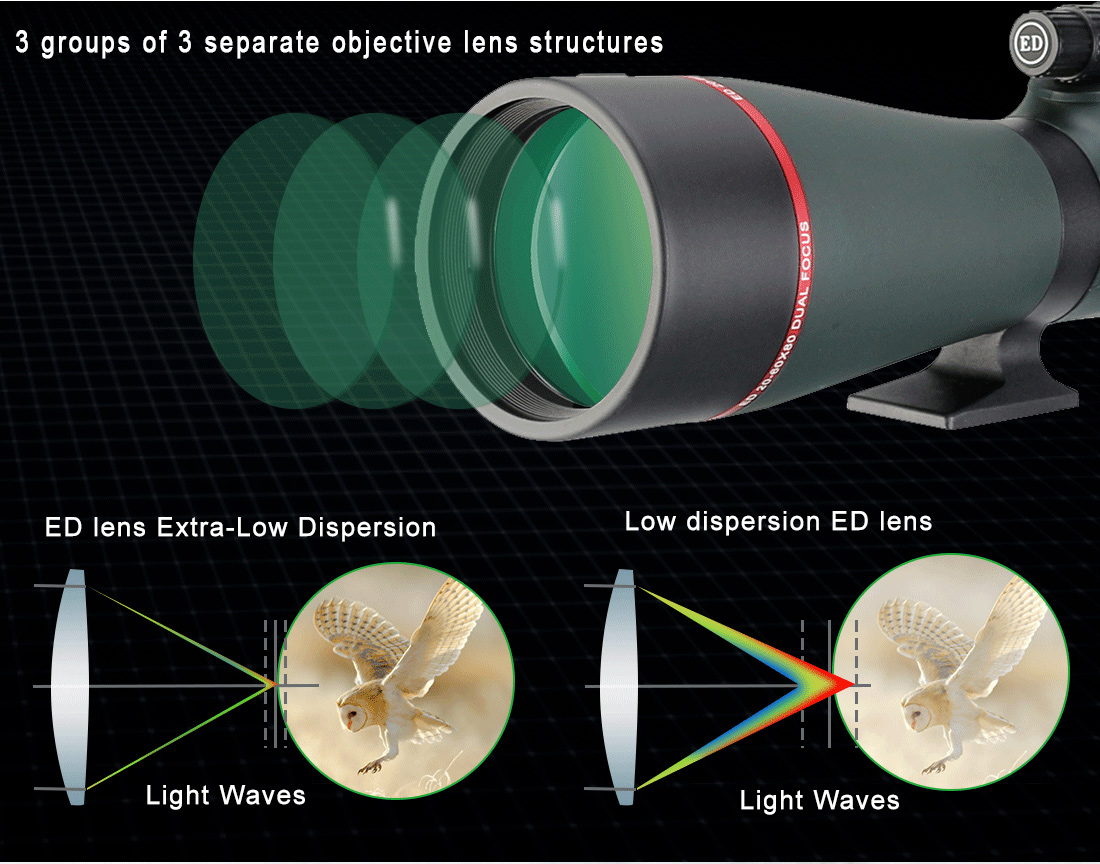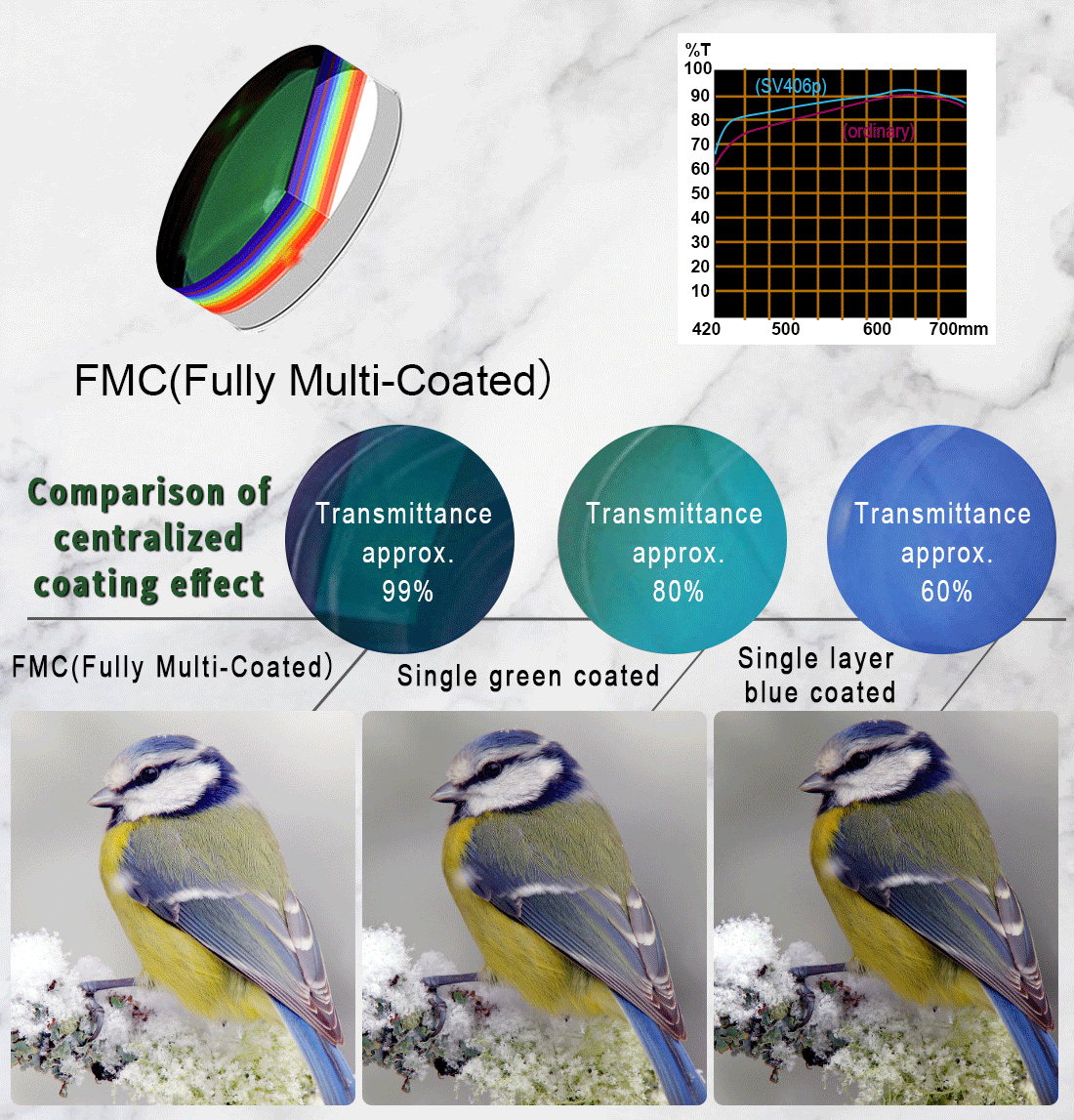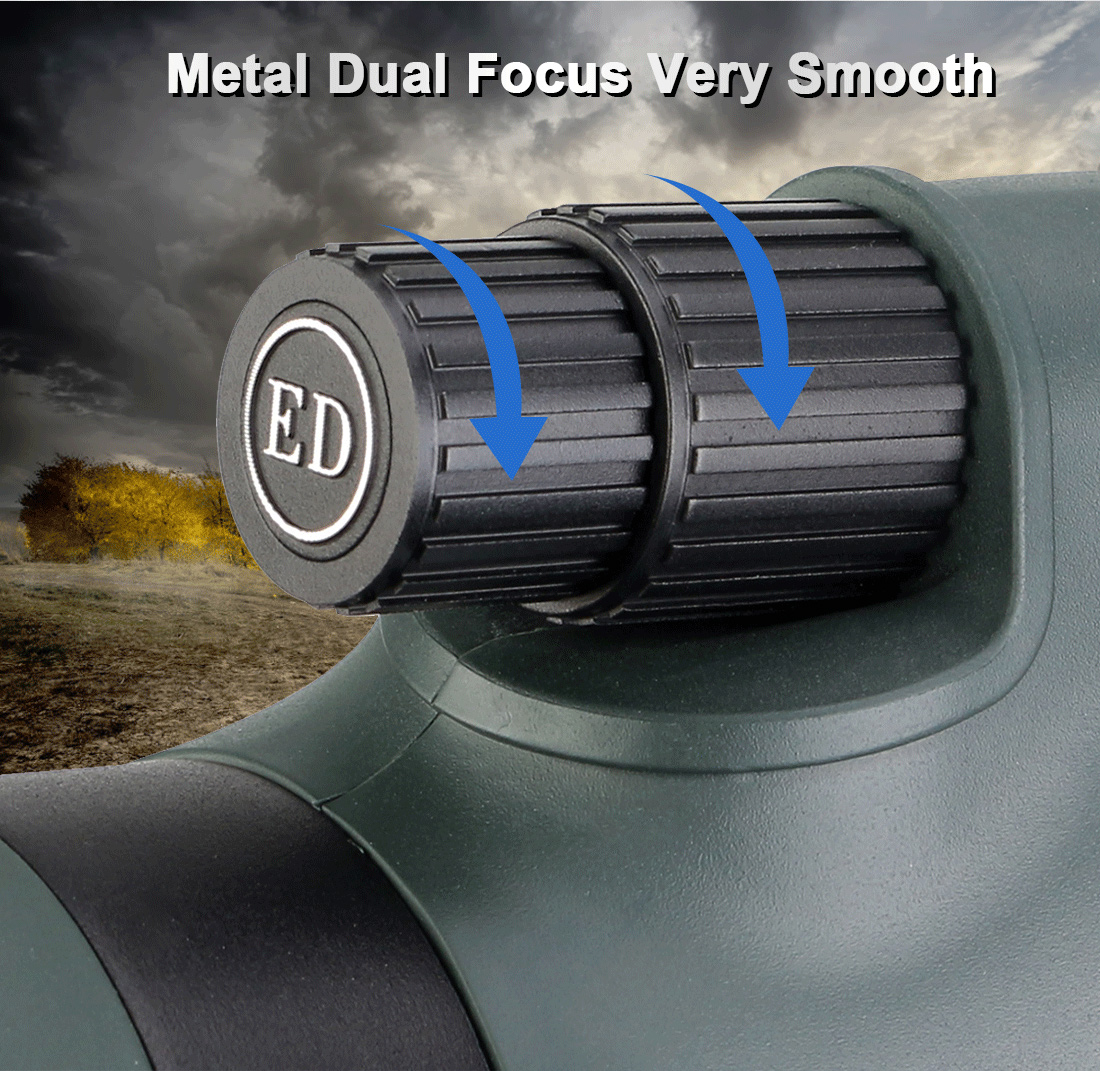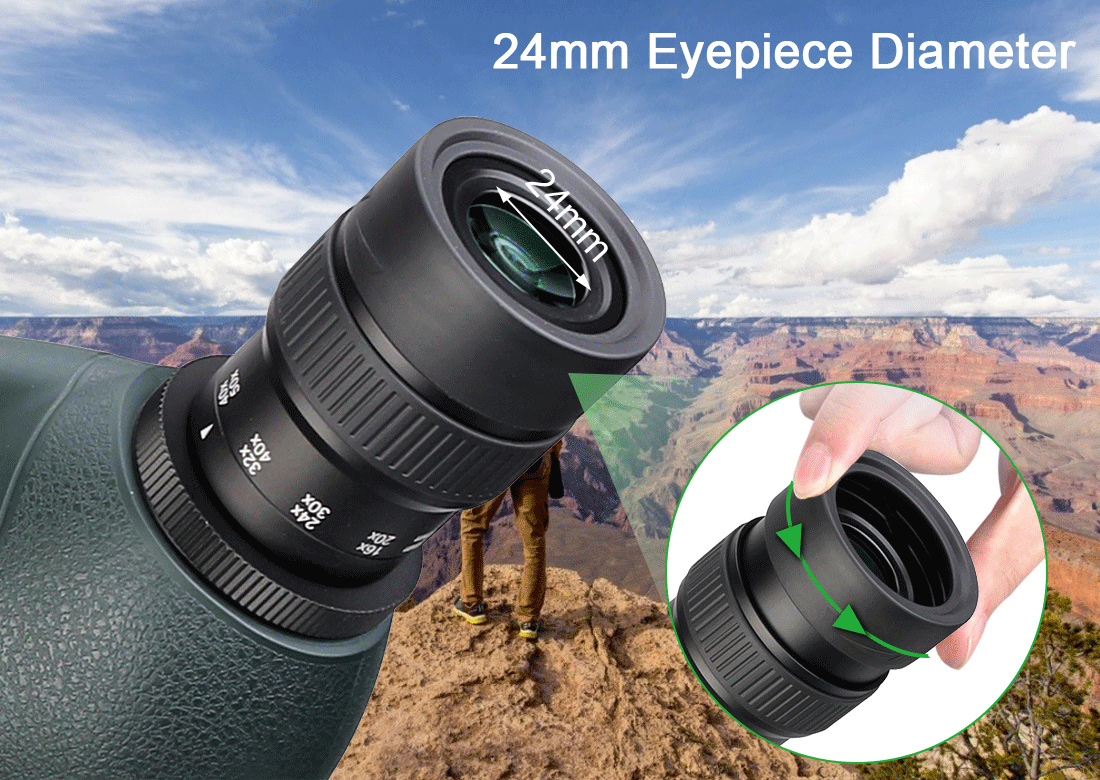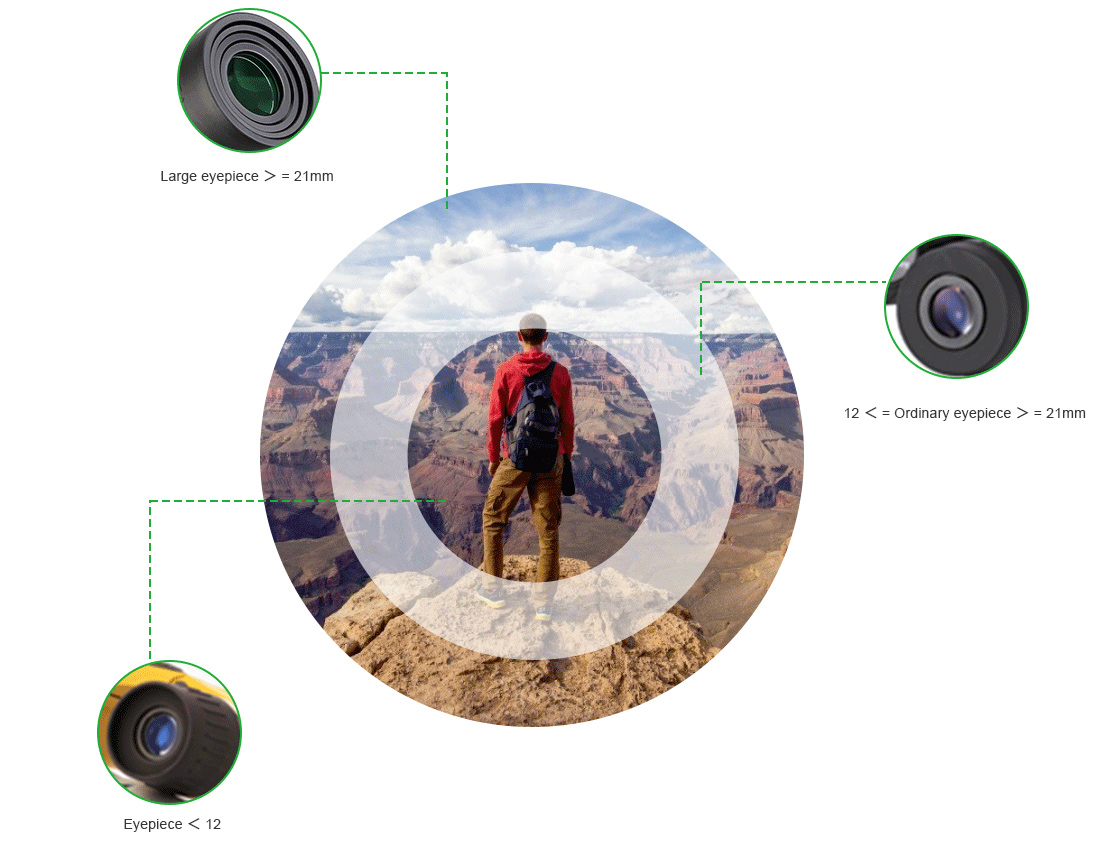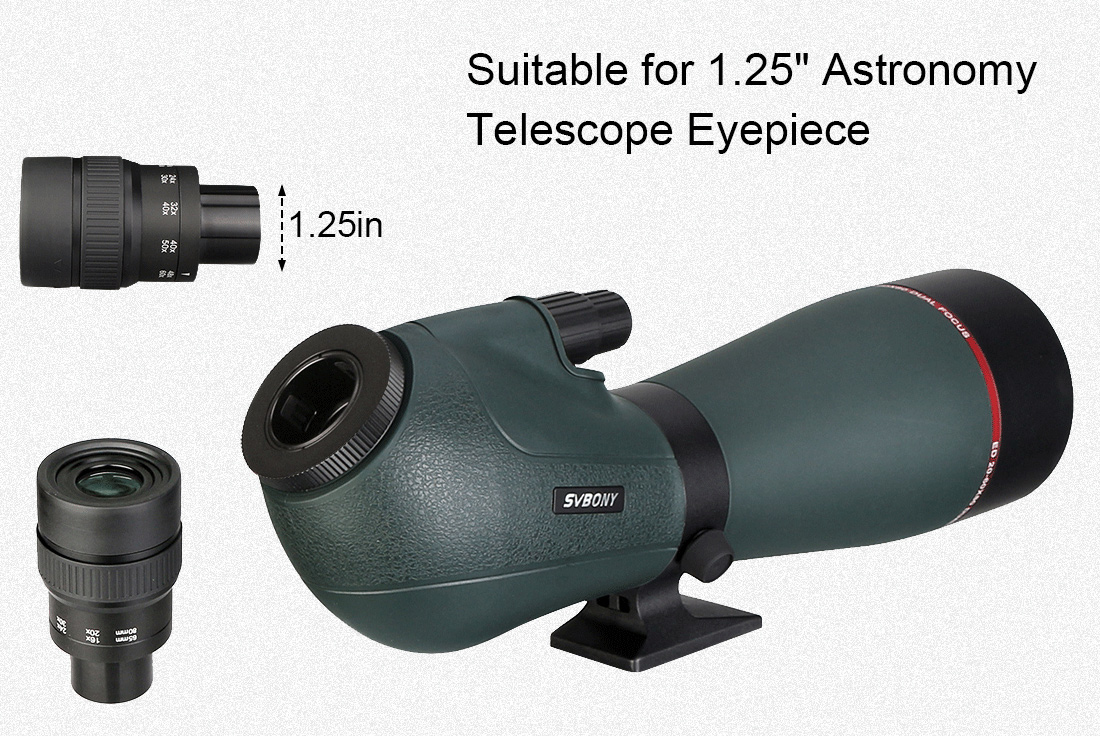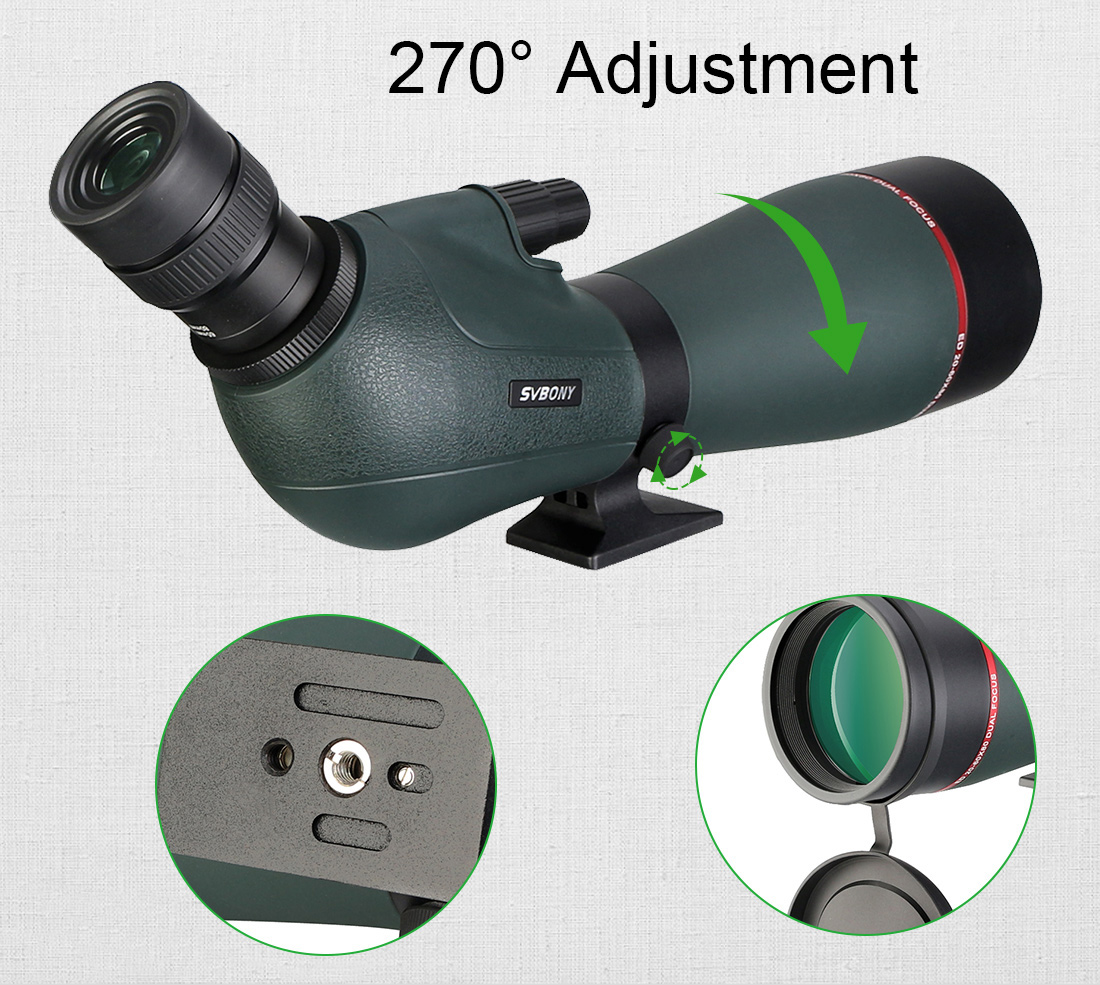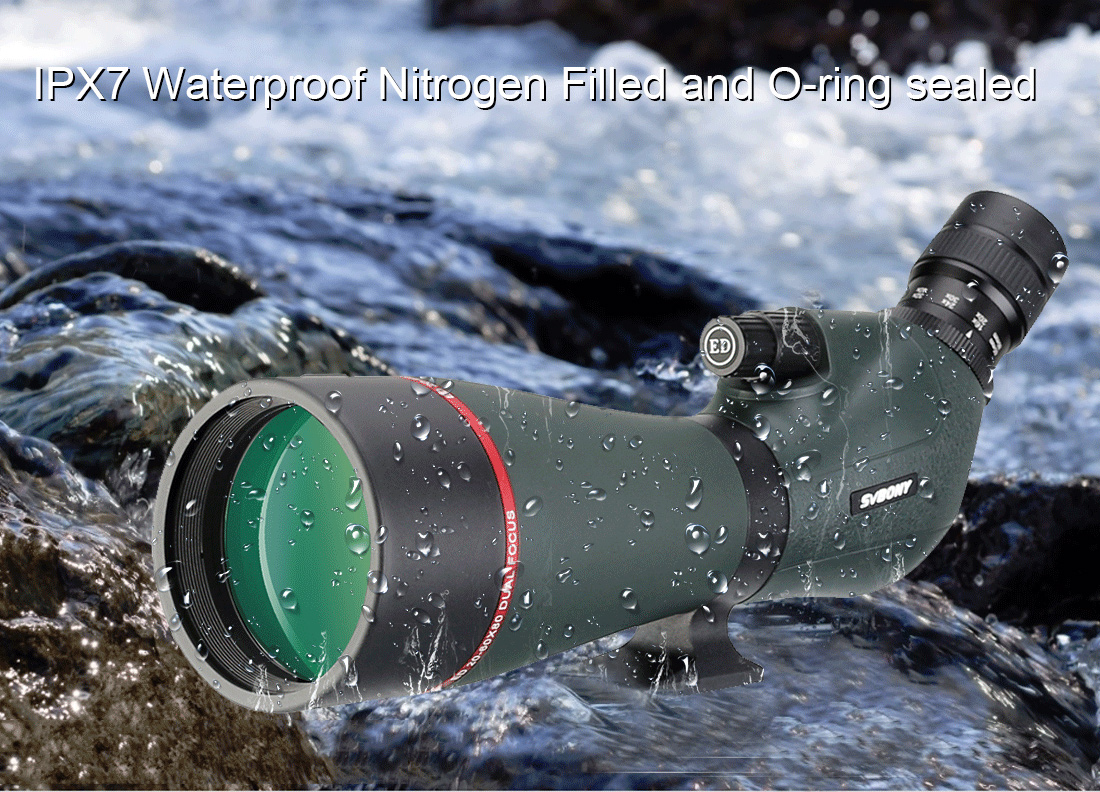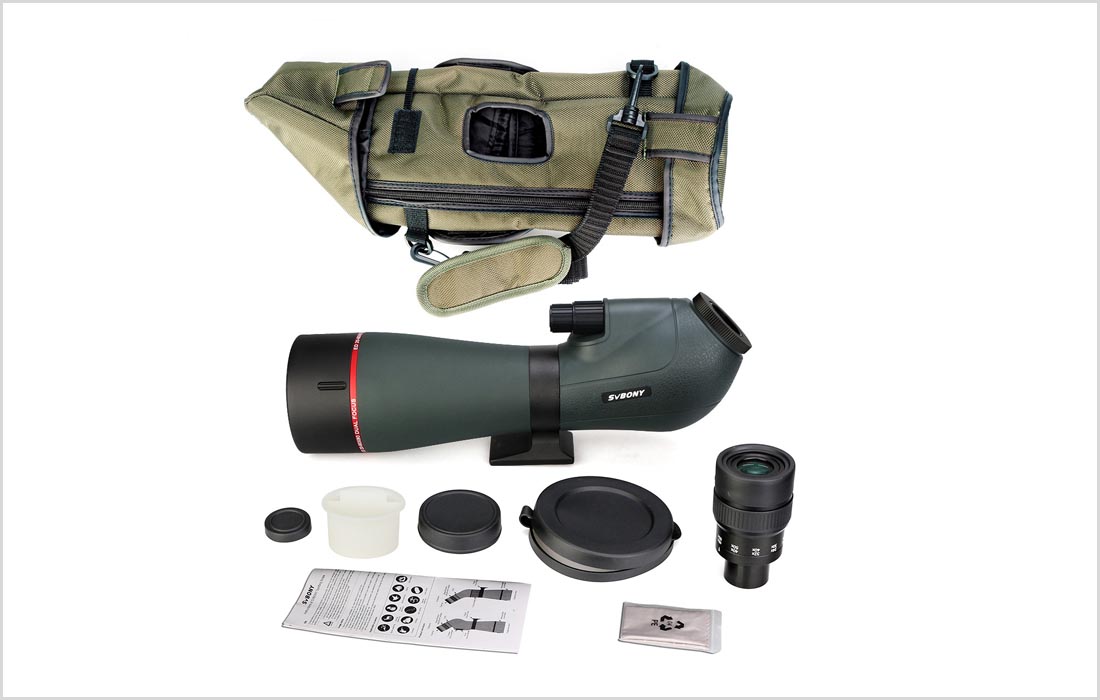 Sv406P Review
What an excellent spotting scope. One of the selling points for me was the 1 1/4" collet for changing eyepieces and the 2 speed focuser. That makes it a great travel scope for both day and night viewing. The build quality is very good. The focusing knobs are silky smooth. It's well baffled to reduce scattered light. With all caps fitting tightly. My only complaint is that the eyepiece collet diameter is slightly undersized so my slightly oversized astronomy eyepieces are a struggle to put in. The advantage of this tight fit is a better water seal in rainy conditions. Image quality is tack sharp with no real edge distortion. False color is well corrected with nothing around the moon. The zoom eyepiece supplied with it is excellent. The rotation is smooth and it is para-focal so it stays in focus throughout the power range. Has generous eye relief with a nice twist up eye cup. The whole package is a keeper for me.
Impressive quality
A month ago I purchased this scope and I can't be happier with it. The optical quality is really amazing, just falling down a little bit at 60x magnification, but overall is wonderful. It has confortable focus knobs and you can get really clear and neat images very easily. Building quality is excellent. I use it for birdwatching and and I am delighted. I have tested it both in sunny and cloudy days and the performance has been magnificent, offering high contrast neat images in all conditions. If you are considering an scope for birdwatching I think this is the best option because the quality/value ratio is unbeatable.
It is about a fantastic spotting scope!
Ιt is about an amazing spotting scope, low price - hight quality! It seems to be very well made. The build and the leens quality is exelent! This spotting scope has superior optical features. I am impressed! The glass is good. Also the color is good and the scope works well in low light. It is the best for the ideal weather and the sunny days of Greece, but it was also fine at twilight and at the cloudy days. The scopes controls for power changes and parallax adjustments are excelent too. It does offer very good sharpness and charity. It feels solid, sturdy and it is easy to use. It is very important that the quality of the image not reduce with magnification.I also like that it is waterproof. Even the cover case is reinforced and good quality to keep spotting scope protected.I am very pleased with the quality and the performane of the scope. I use it in archery. At a distance of 70+ meters, I can distinquish my arrows in target from the others, by seeing details sush as the color of vanes (size 1 3/4 inches), because it has hight color reproduction and a very good zooming. The zooming works great and is very smooth. Svbony SV406P 20-60X80 ED Extra-Low Dispersion Dual Focus Spotting Scope, in its price range it is definitely the best of all!
| | |
| --- | --- |
| Model | SV406P |
| Power | 20x-60x |
| Objective Diameter | 80mm |
| Objective Material | Extra-Low Dispersion Glass |
| Focal Length | 430mm |
| Objective Lens structure | 3-Elements / 3Groups |
| Eyepiece Diameter | 24mm |
| Barrel Size of Eyepiece | 1.25inch |
| Zoom Eyepiece Lens structure | 7-Elements / 4Groups |
| Type of Prism | BaK-4 |
| Prism Coating | FMC |
| Lens PCS/Groups | 10Pieces / 7Groups |
| Real Field of Angle (Degree) | 2.1°- 1.1° |
| Apparent Field of View | 42°- 66° |
| Field of View (ft/1000yds) | 108ft - 60ft |
| Field of View (m/1000m) | 36m – 20m |
| Resolution (") | 2.0" |
| Near Focus | 18ft / 5.5m |
| Relative Brightness | 16@20x / 1.69@60x |
| Exit Pupil (mm) | 4mm-1.33mm |
| Eye Relief (mm) | 20mm-18mm |
| Lens Coating | Fully Multi Coated |
| Focus System | Dual Focus Mechanism |
| Focus Type | Internal Porro Prism |
| Nitrogen Filled | Yes |
| Water Proof | IPX7 |
| Nitrogen Filled | Yes |
| Eye Cup Type | Twist-up |
| Net Weight | 1625g / 3.58lb / 57.32oz |
| Dimension | 405x180x120mm |
1.First Svbony ED Spotting Scope, which has Extra-Low Dispersion to maintain color authenticity.
2.Its eyepiece is removable and can be replaced with a 1.25-inch astronomical eyepiece.
3.Dual focus makes you to focus more precisely and give you the most perfect experience.
4.It is nitrogen-filled, completely waterproof and fogproof. You could enjoy hunting, bird watching interest even in wet weather.
5.BAK4 prism and FMC (Fully Multi-Coated) optics, increasing light transmission through the optical path to deliver crisp, high contrast images
6.It has a 80mm caliber to give you a clear and bright field of vision.