Order now and get a free pair of solar glasses!!
The SV510 dedicated solar scope delivers sharp, detailed views of eclipses, sunspots, transits, and more. Exceptional image clarity and intricacy ensure you don't miss any eclipse detail. Capture every remarkable moment effortlessly and preserve your unique eclipse memories. Designed small and lightweight for easy portability. Experience the eclipse on your own terms, free from time and location restrictions. Non-removable material solar filter conforms to ISO 12312-2:2015.
Protect the observation process and enjoy worry-free viewing. Carry it with you anytime, anywhere to enjoy the solar eclipse spectacle.
Learn more details about the solar eclipse from https://www.svbony.com/blog/2024-total-solar-eclipse/
April 8th, 2024 Witness The Eclipse Blaze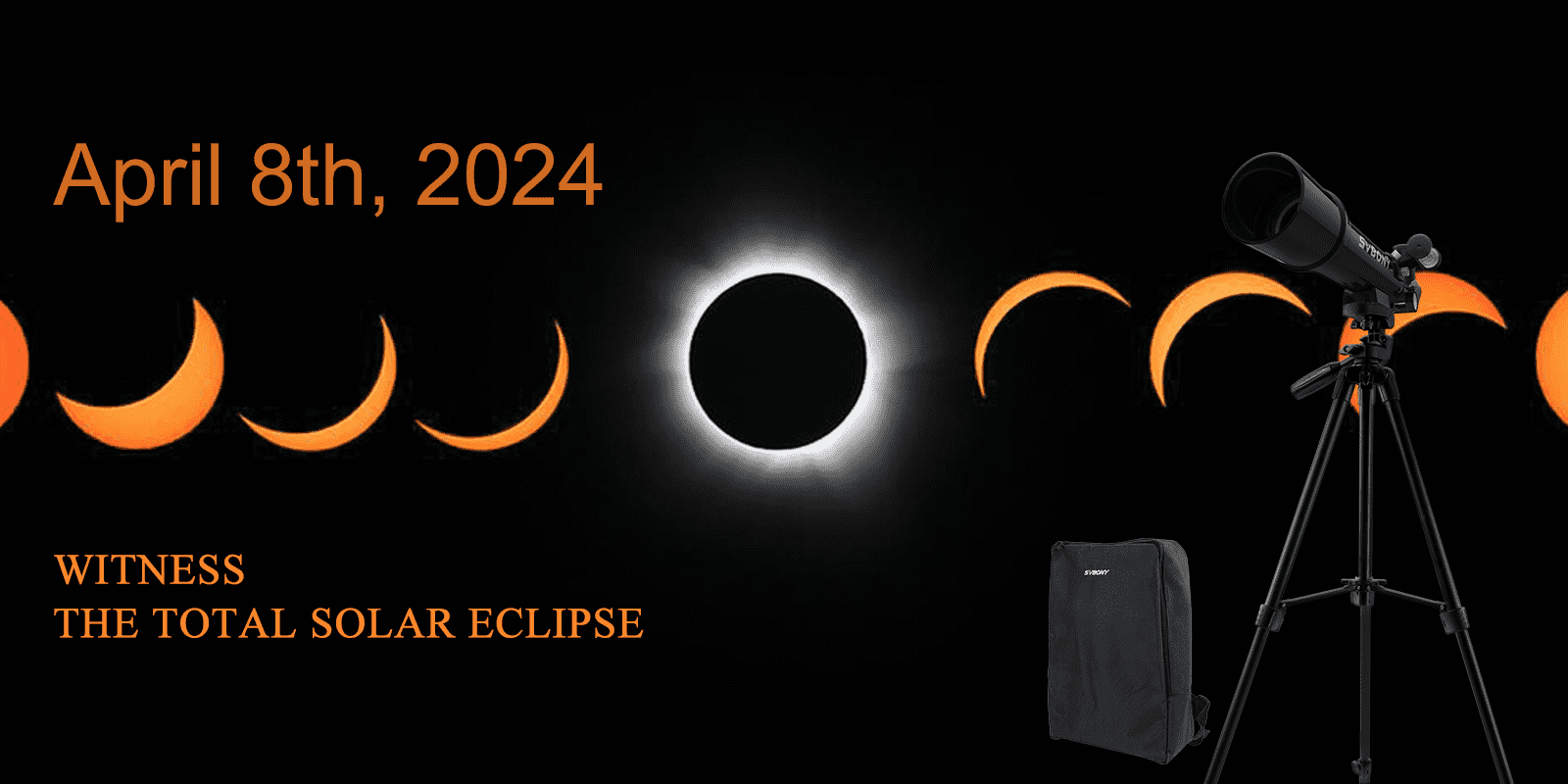 On April 8, 2024, a total solar eclipse will cross North America, passing over Mexico, the United States, and Canada. A total solar eclipse happens when the Moon passes between the Sun and Earth, completely blocking the face of the Sun. The sky will darken as if it were dawn or dusk.Use our solar telescope to see the entire process of observing a solar eclipse safely.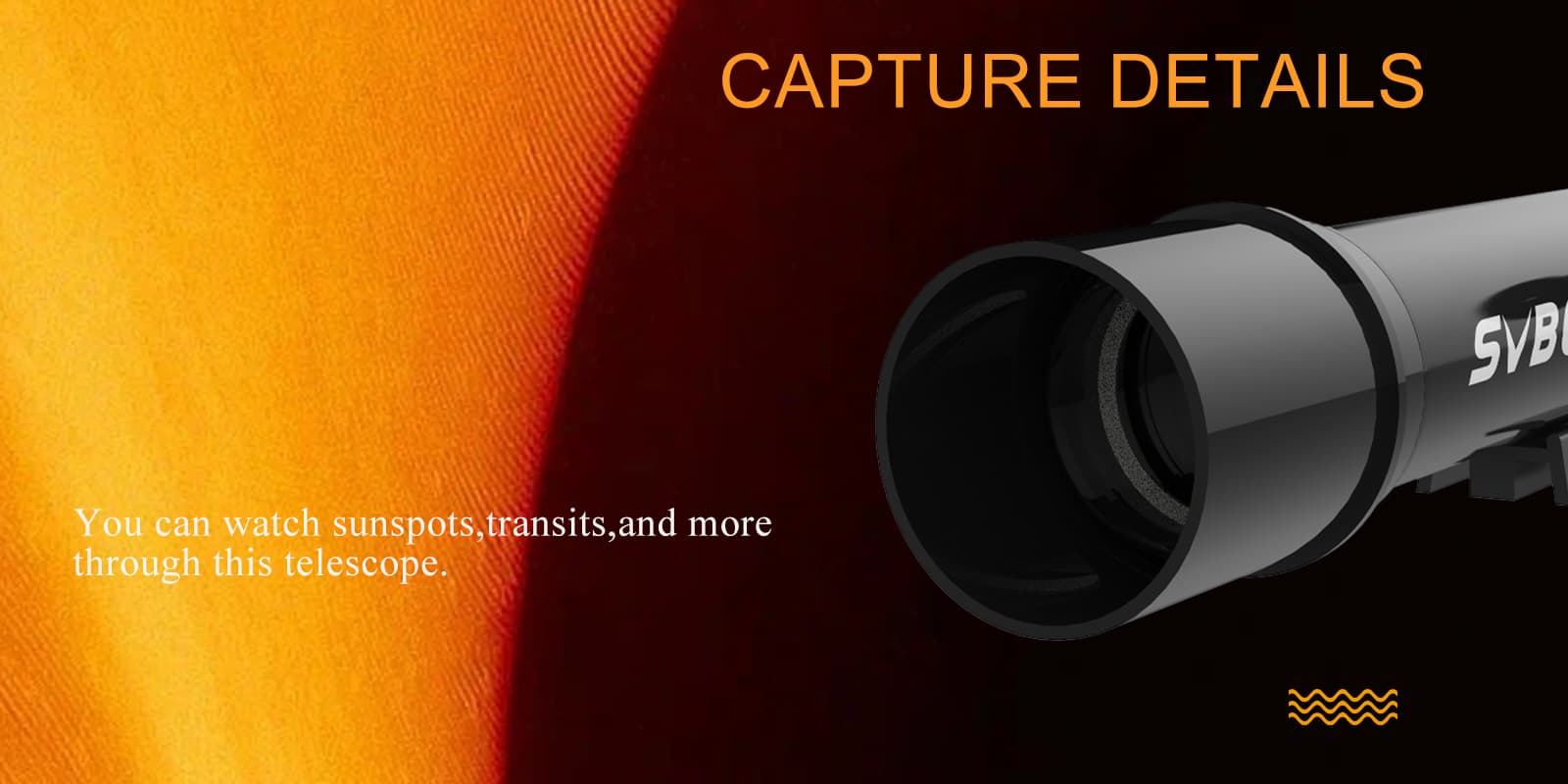 You can watch sunspots, transits, and more through this telescope. If you happen to be in the observation area for the 2024 total solar eclipse, you can also completely see the wonderful entire process of solar eclipse.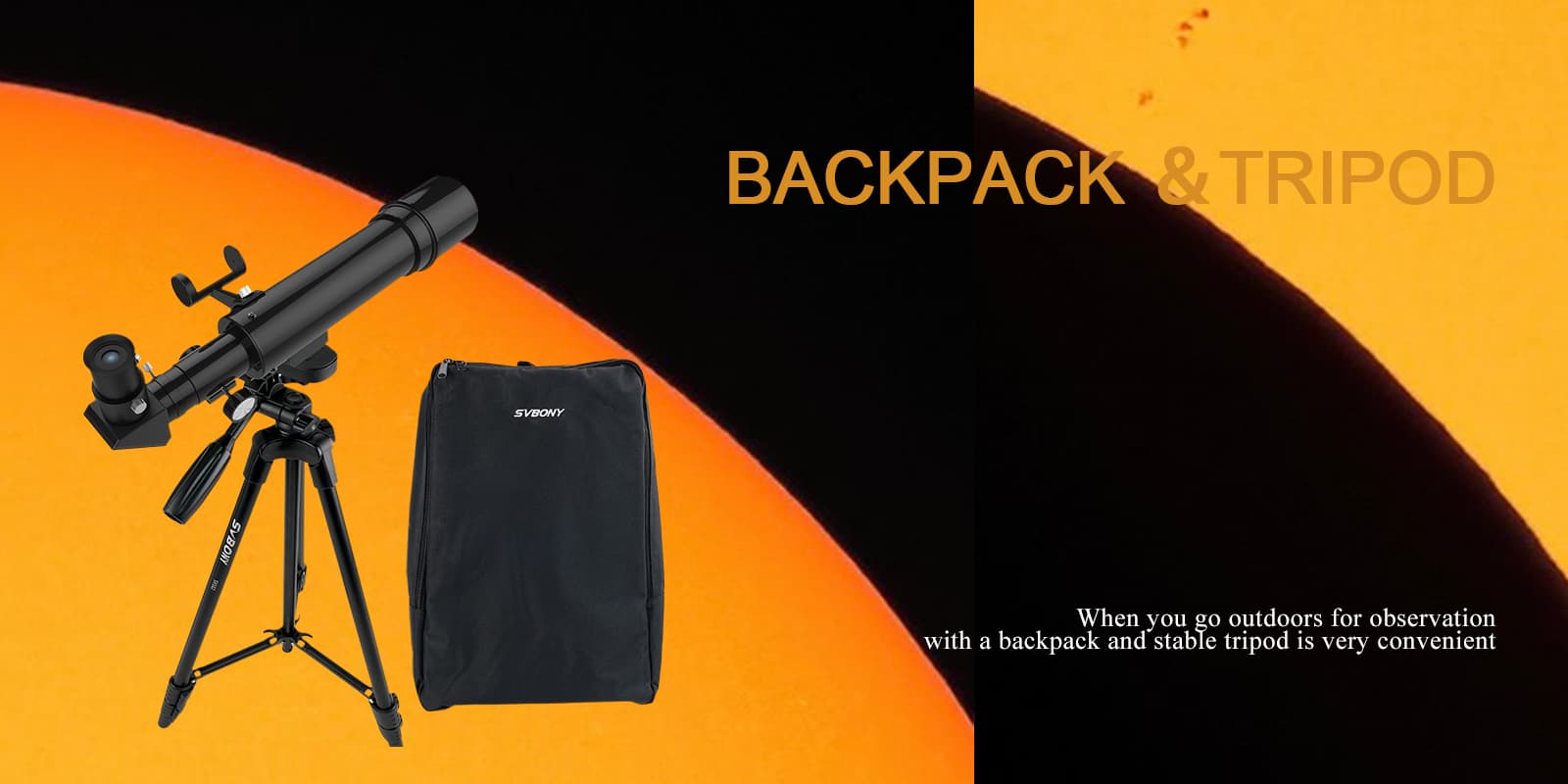 When you go outdoors for observation, with a backpack is very convenient. This stable tripod allows you to do observation more focused and makes the telescope more stable.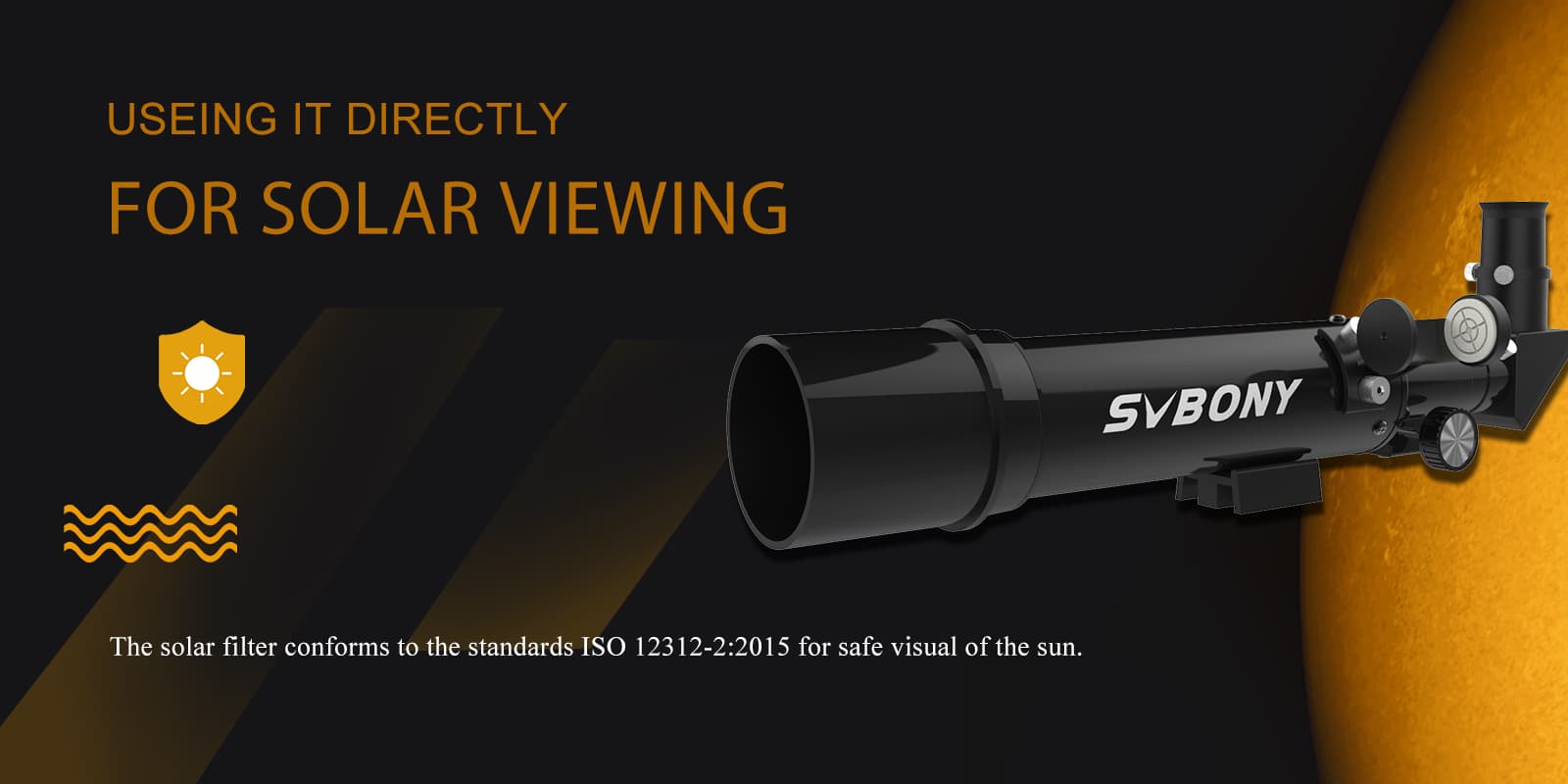 Don't worry about the damage caused by looking directly at the sun with it, you can use it with peace of mind. Even if you can't observe the entire solar eclipse, you can still make daily observations with your friends or children.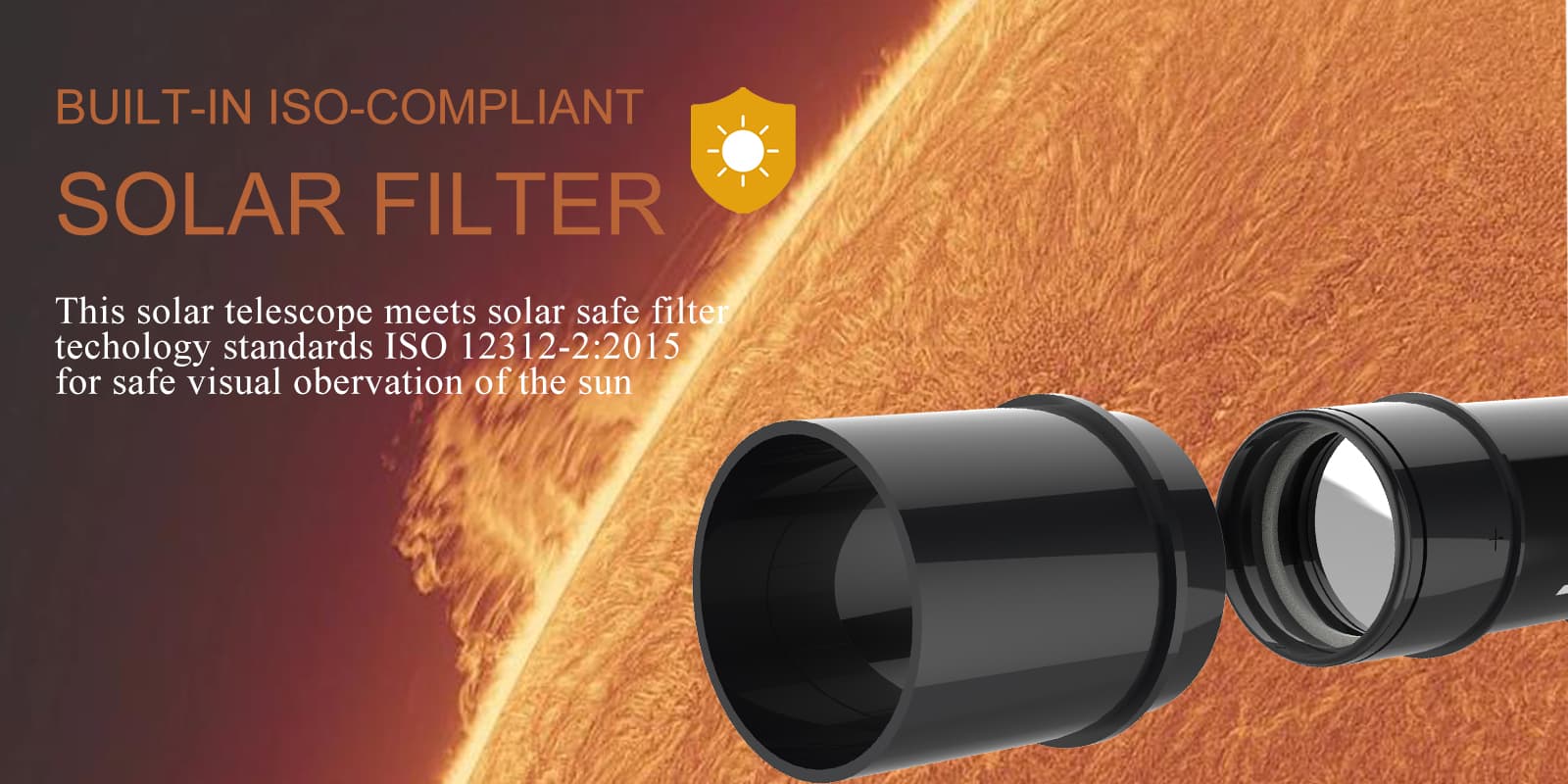 Never use a telescope to see the Sun unless you have a safe filter installed over the objective lens of your telescope,this small telescope has a built-in solar filter and meets the ISO 12312-2:2015.
It is more durable and stable than traditional small tripods. It can ensure that slight movement will not cause the telescope to tip over or the observation screen to shake when you observe. You can also use it as a support tripod for other small telescopes.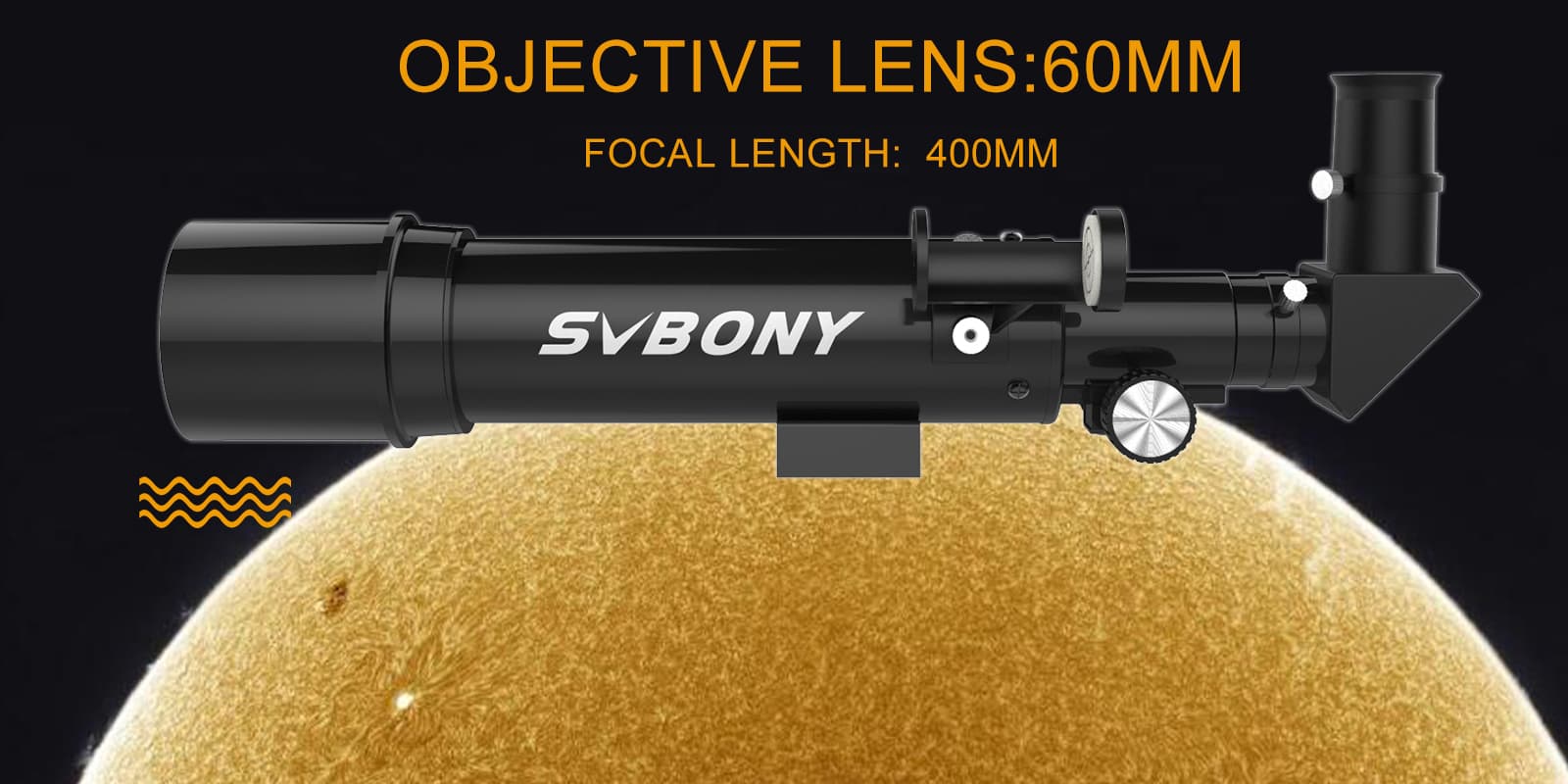 With a larger aperture among small solar telescopes in the similar type, make you can get more details.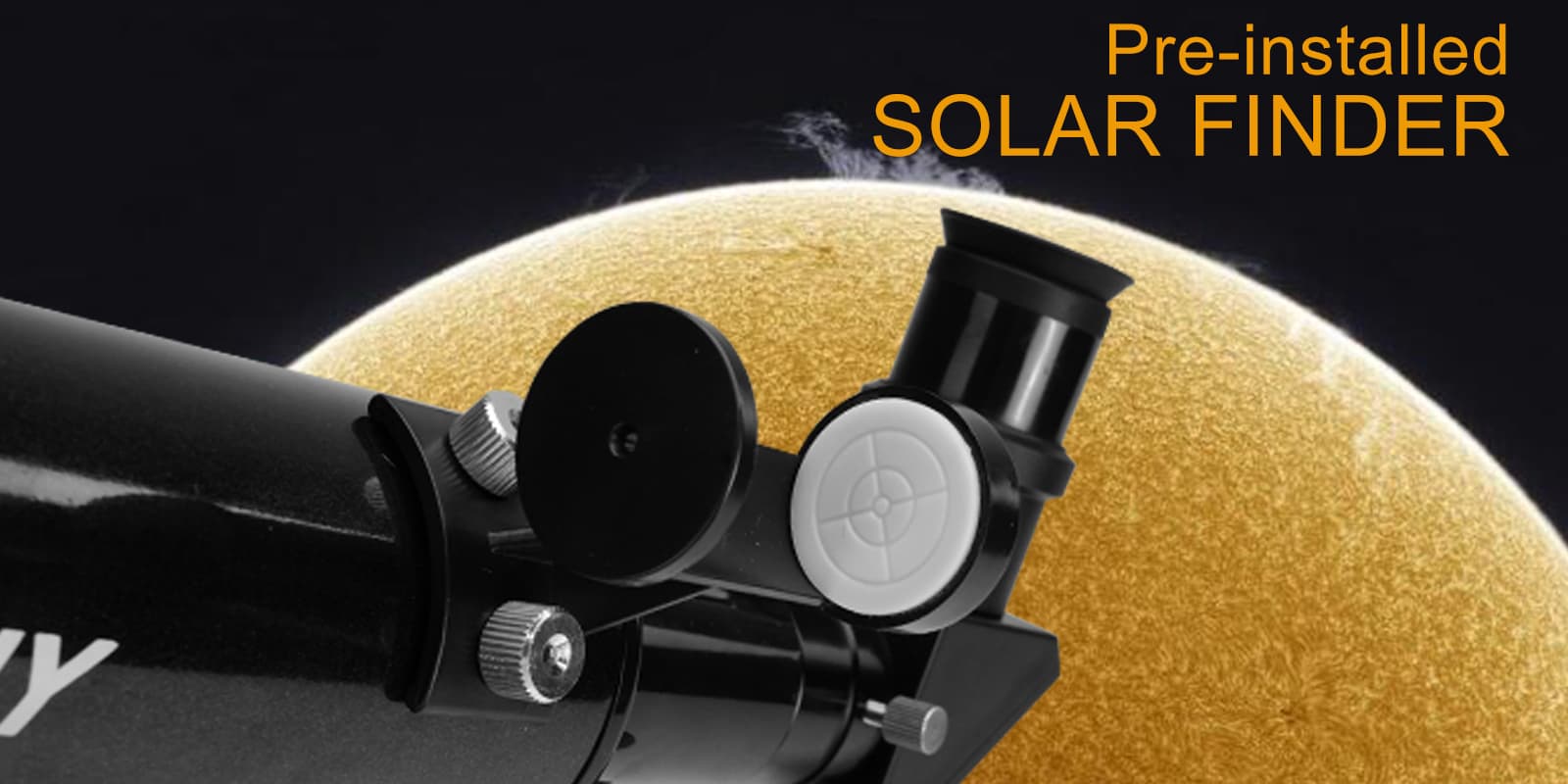 The small solar finder provides you with a simple and accurate wacthing method. When the sunlight passes through the small hole and is projected in the middle of the small disk, this means that the sun will appear in the eyepiece.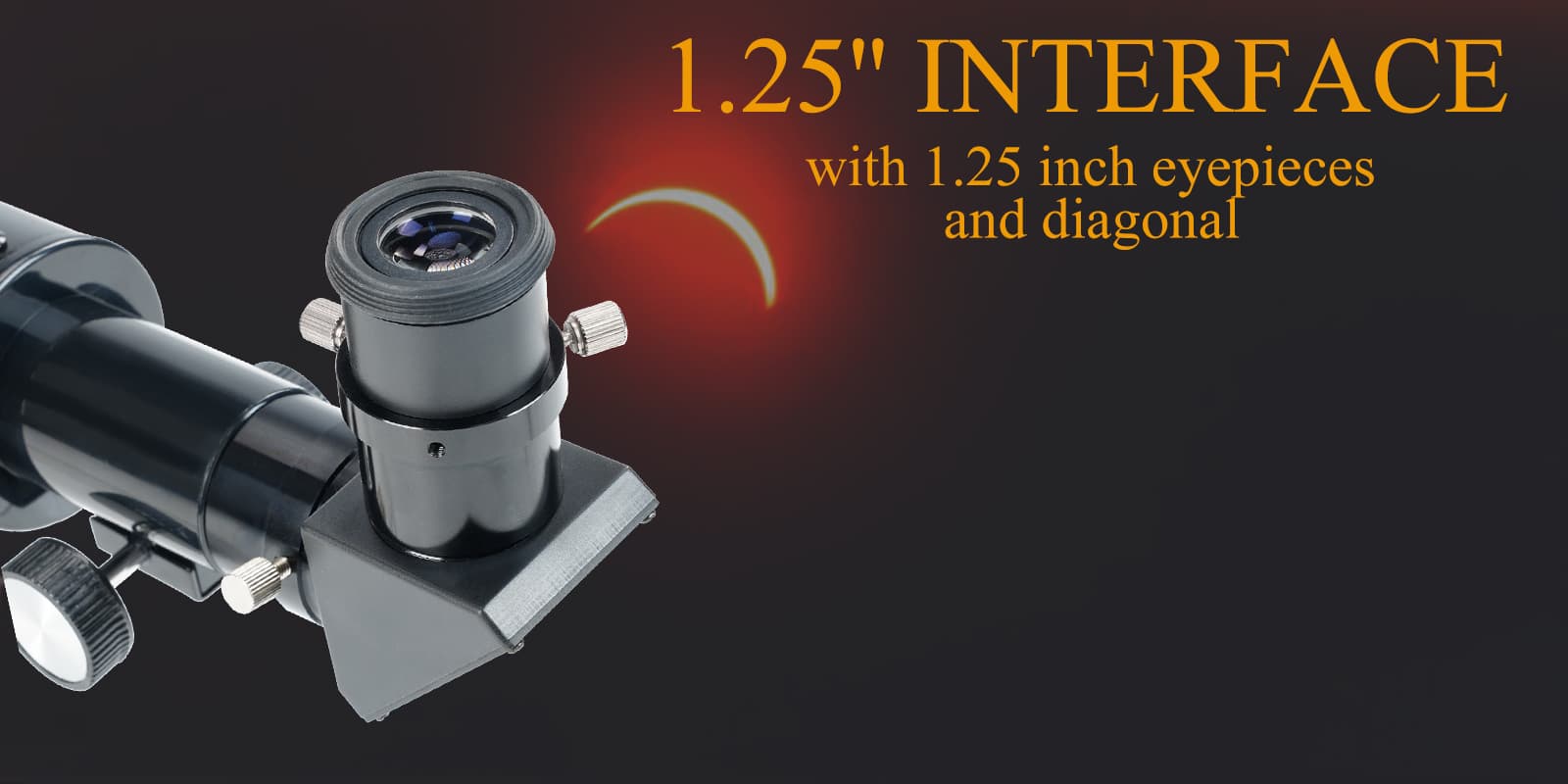 The matching eyepiece and diagonal interfaces are both 1.25-inch standard interface designs. You can also try to replace them with other types of diagonals or eyepieces.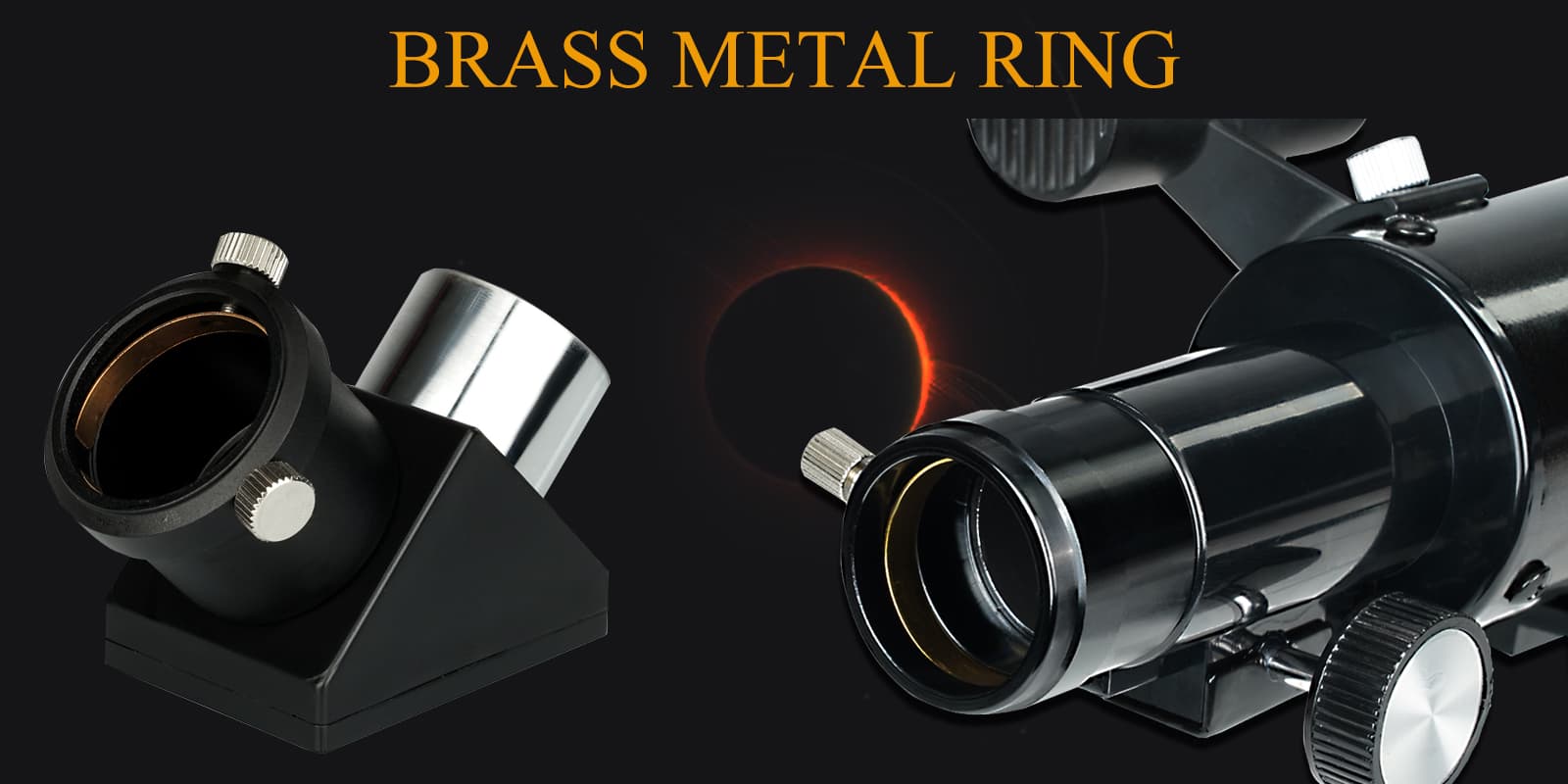 The interface between the telescope and the barlow is designed with a brass pressing ring, which is stronger and more durable than ordinary plastic materials.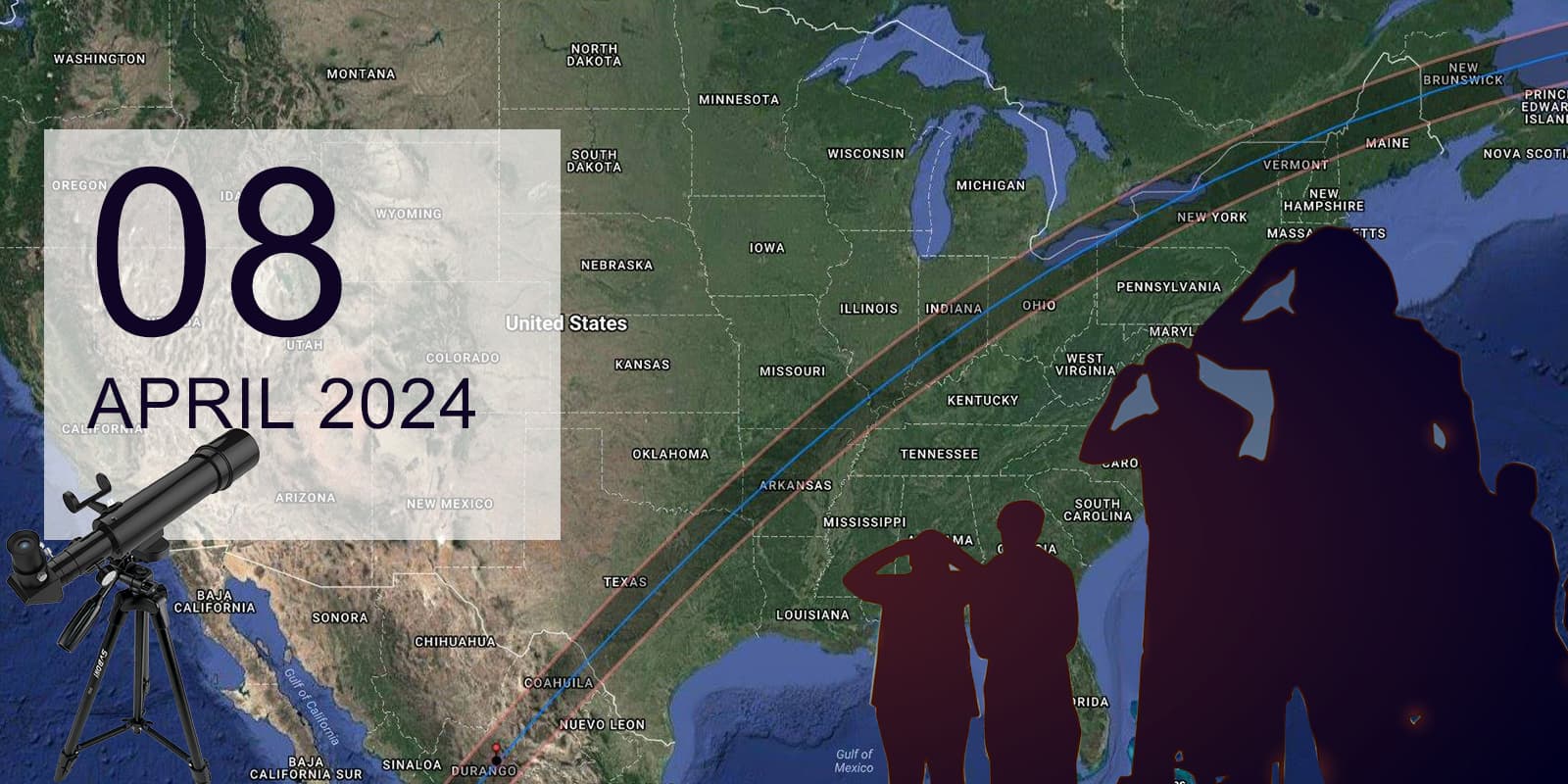 Let's look forward to this rare solar eclipse together, and don't forget to share your experience with us!
Specifications
| | |
| --- | --- |
| Brand | SVBONY |
| Item Name | SVBONY 60mm solar telescope |
| Model | SV510 |
| Optical Design | Refractive |
| Aperture | 60mm |
| Focal length | 400mm |
| Focal Ratio | f/6.6 |
| Objective lens type | Achromatic doublet, air-spaced |
| Optical coatings | Fully Coated |
| Solar Filters | ISO certified polymer material , full aperture, permanently attached |
| Viewfinder | Zero power Solar Safe Finderscope Type |
| Diagonal | 1.25" 90-Degree Mirror Diagonal |
| Eyepiece | 1.25" K20mm Eyepiece |
| Net weight | 1985g |
| Package weight | 2085g |
| Package Size | 440*290*130mm |
Features
1.Built-in Solar filter(ISO 12312-2:2015)
2.Aperture:60MM Focal length: 400MM
3.Black backpack and 18mm tripod
4.1.25"diagonal and eyepiece
5.The SV510 dedicated solar scope delivers sharp, detailed views of eclipses, sunspots, transits, and more. Perfect for eclipses or any day
6.The pre-installed solar finder scope that let you to align your telescope without looking directly at the sun,very easy and safe.



Package Includes

1*SV510 60mm Solar Telescope Optical Tube
1*SV102 Black Aluminum tripod
1*Solar Viewfinder with Holder
1*1.25" 90-Degree Mirror Diagonal
1*1.25" K20 Eyepiece
1*Black portable backpack
1*User Manual