Svbony super-wide-angle 1.25'' zoom eyepiece 10-30mm, allows you to change magnification power without swapping out eyepieces.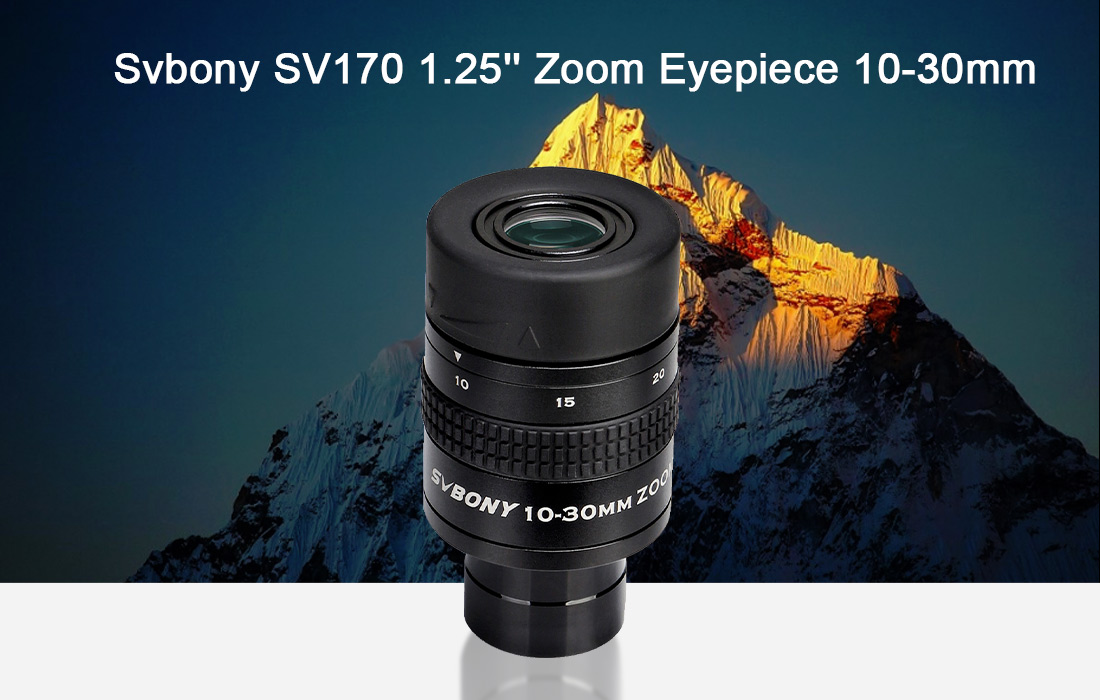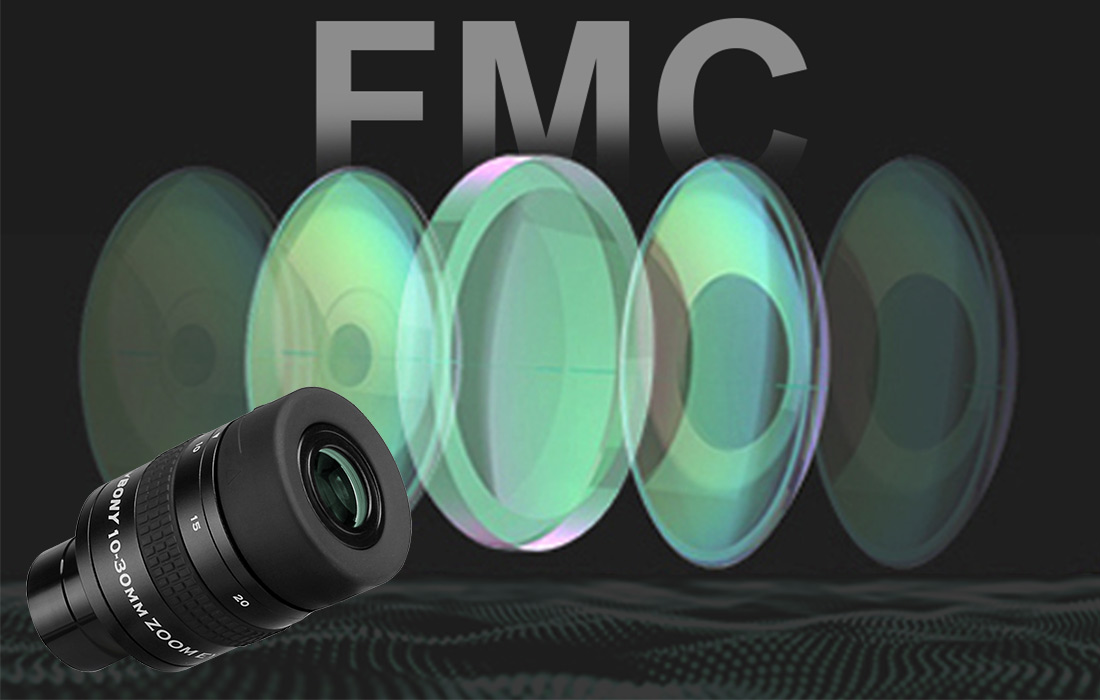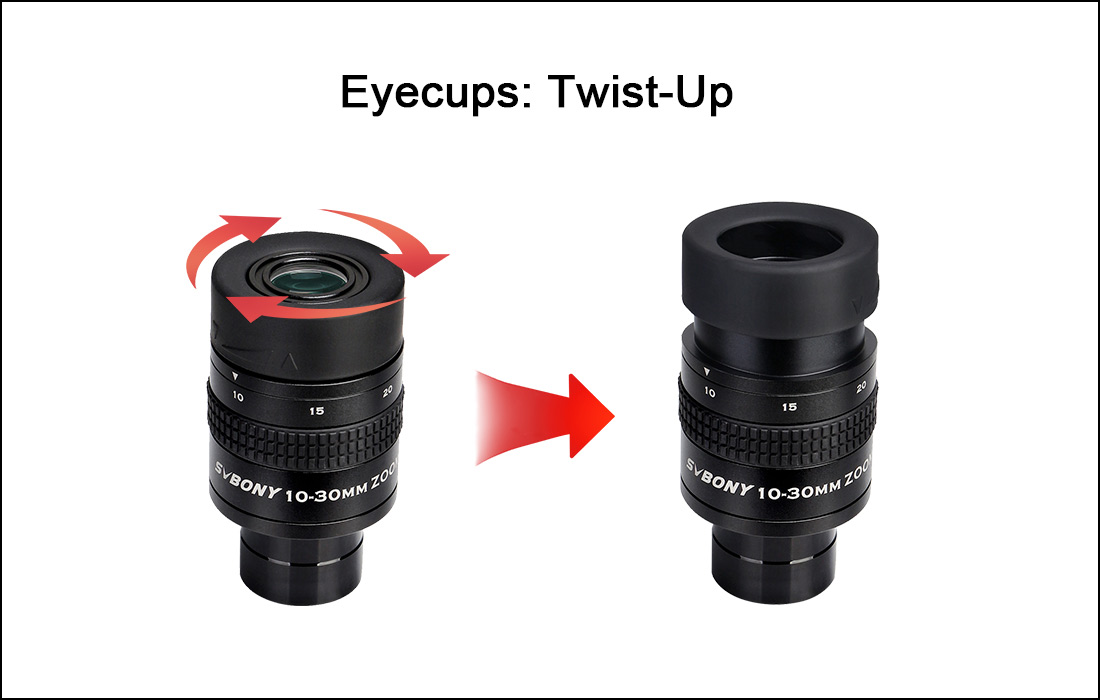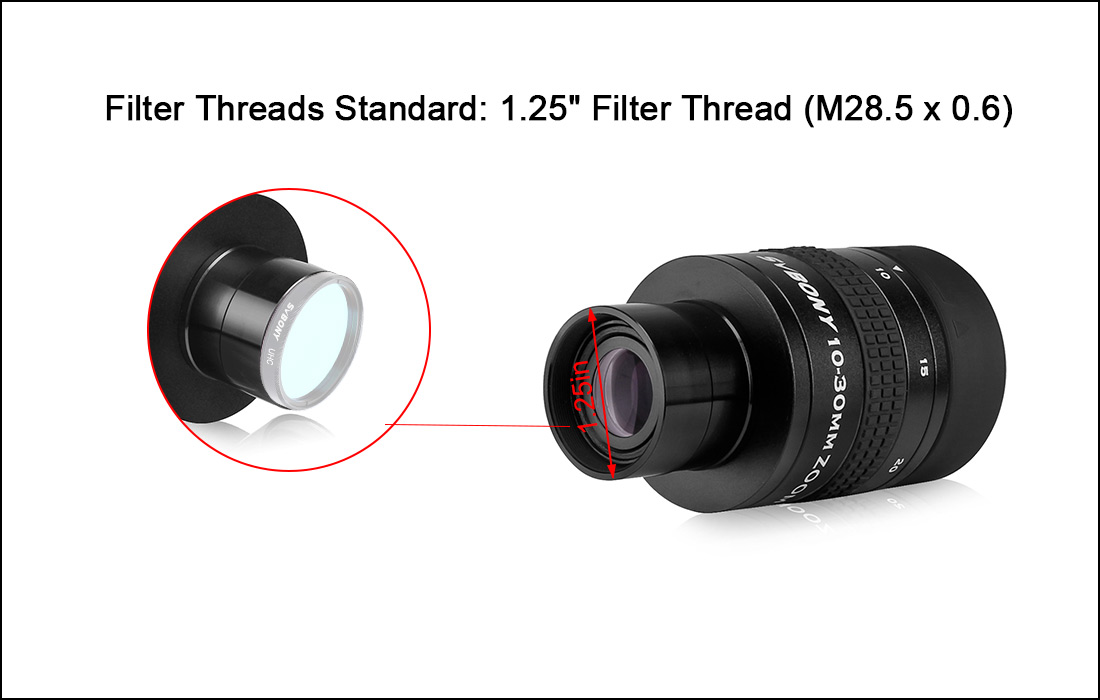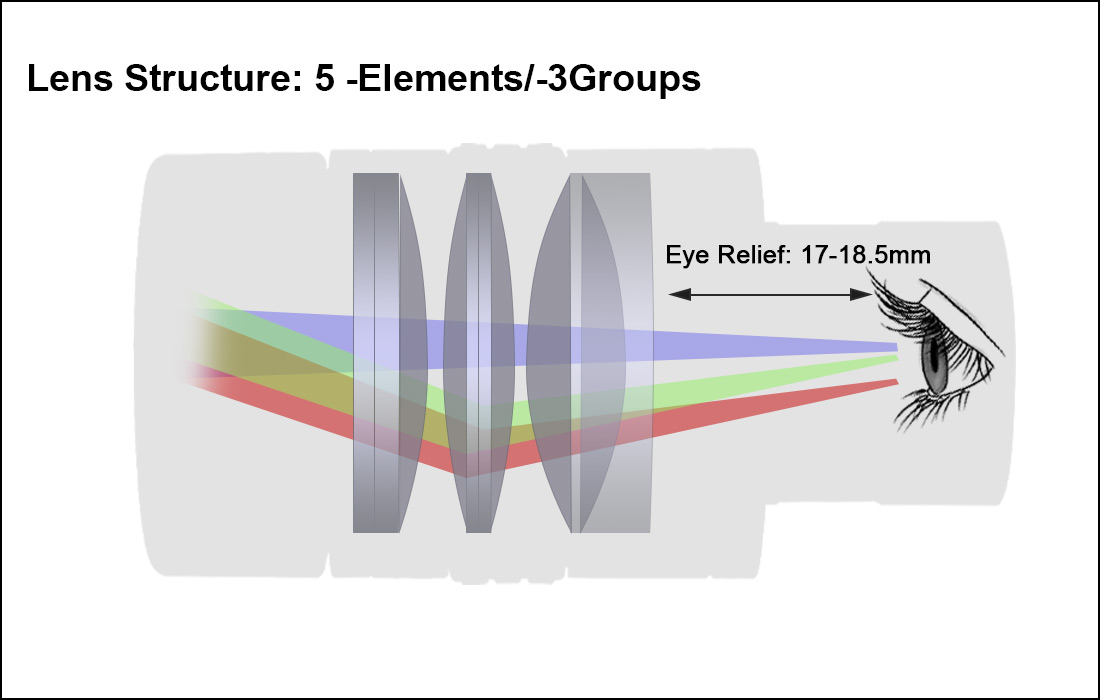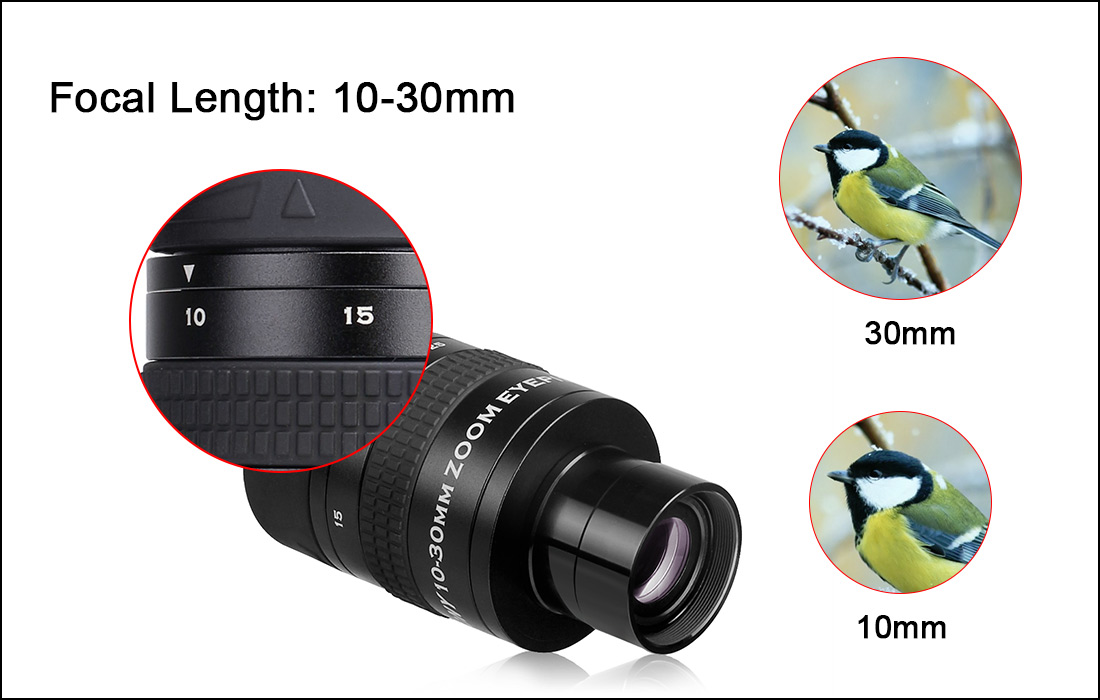 Don't Hesitate
This is a great ep at a great price, it fits in perfectly with my other 3 Svbony zooms and Baader Mark IV zoom. I use it 90° of the time in my Lunt ha solar scope and my 2" Altair Astro WL solar wedge. Even if you a collection of Hyperion / Morpheus and a 24mm Pan eps, as I do, you can't afford to not have one as a change of pace and just plain challenging fun when the expensive stuff gets boring !
A good buy!
Tried this 10-30 mm EP tonight and compared it to a different zoom EP of another brand (8-24 mm) and a 12mm Orthoscopic. It is sharp, comparable to the Ortho. It also is MUCH less sensitive to eye position than my other zoom, which makes it far more comfortable to use. The narrow apparent view angle at 30 mm does not bother me at all (but, of course, I also still use Orthos), and it is plenty wide at 10mm. Light throughput seemed excellent as well. And the adjustable lens collar is a greatly appreciated feature. This is a good buy.
| | |
| --- | --- |
| Model | SV170 |
| Focal Length | 10-30mm |
| Eye Relief | 17-18.5mm |
| Apparent Field of View | 33°-51° |
| Barrel Size | 1.25inch |
| Lens Structure | 5 -Elements/-3Groups |
| Filter Threads Standard | 1.25" (M28.5 x 0.6) |
| Coatings | Fully Multi-Coated |
| Blackened Lens Edges | Yes |
| Barrel Safety Recess | Yes |
| Eyecups | Twist-Up |
| Eyecups Material | Metal |
1. Svbony SV170 1.25'' 10-30mm zoom eyepiece allows you to change magnification power without swapping out eyepieces
2. Zoom eyepiece changes the focal length from 30mm to 10mm, providing a variety of viewing magnification powers
3. Long 17-18.5mm eye relief range allows to use even with eyeglass, you can enjoy the entire filed of view without needing to remove their glasses
4. Sleek black barrel with safety undercut to reduce the possibility of the eyepiece slipping out of the focuser or diagonals
5. Blackened lens edges and anti-reflection threads provide you with maximum contrast, so you can see better images
6. Suitable for 1.25'' telescopes or focusers, it can support any filters at 1.25''