1.sv211 is a comfortable and convenient carrying handle, easy to carry, you can take it off and install it on a tripod at any time.
2. There is also a neat integrated saddle designed to accept SV198 or other brands of boot range and viewfinder range
3.Full CNC integrated finishing anodized aluminum, hard metal texture, firmly fit on your telescope.
4.Compatible products OTA: SV503 (70F6 80F7) SV550 (80F6), make it more convenient for you to use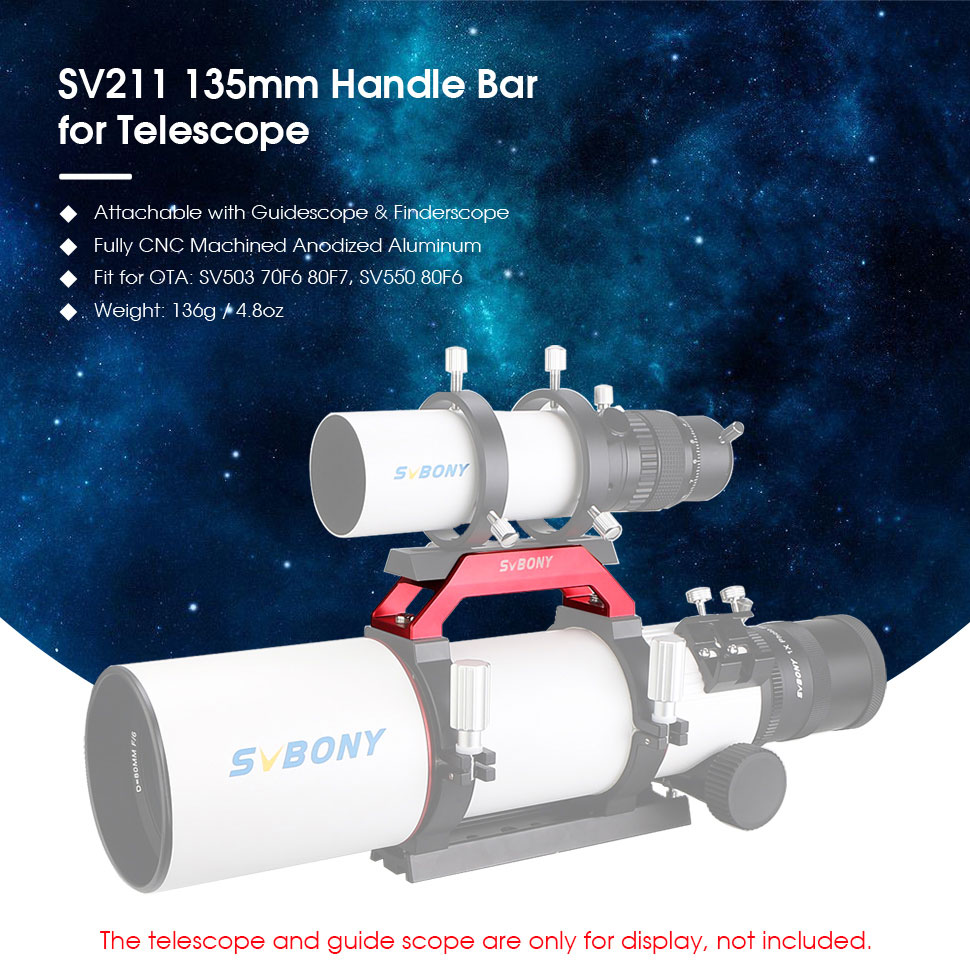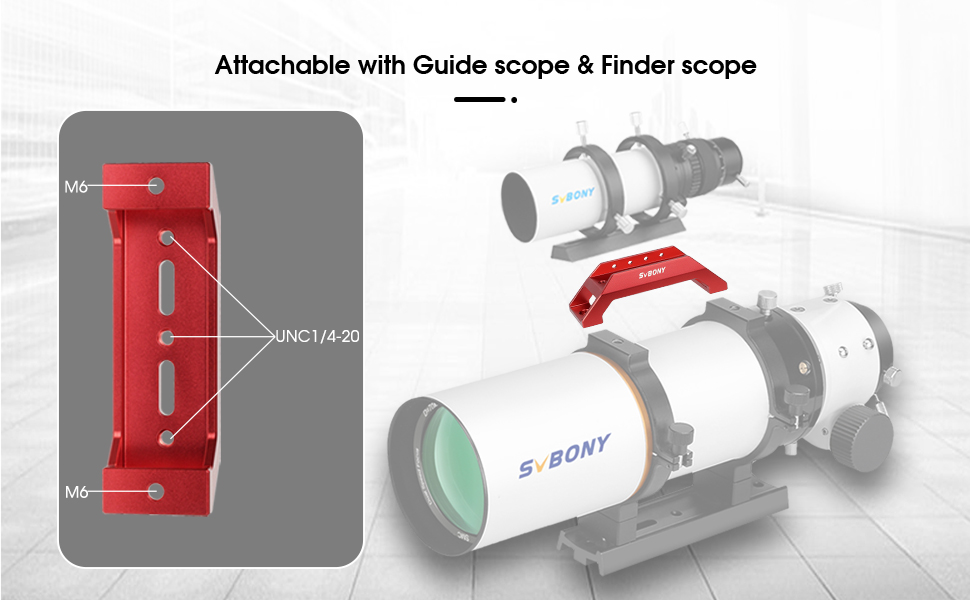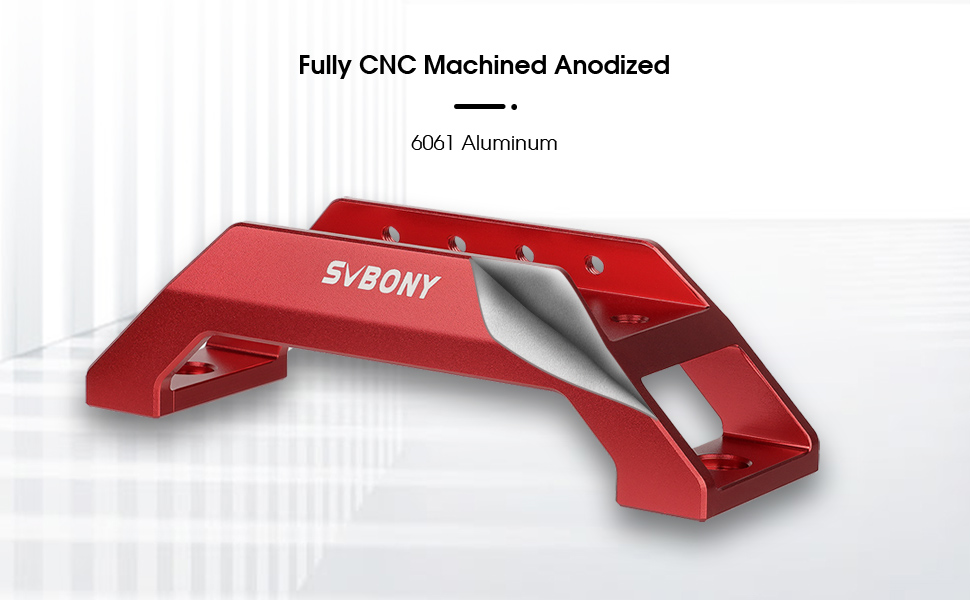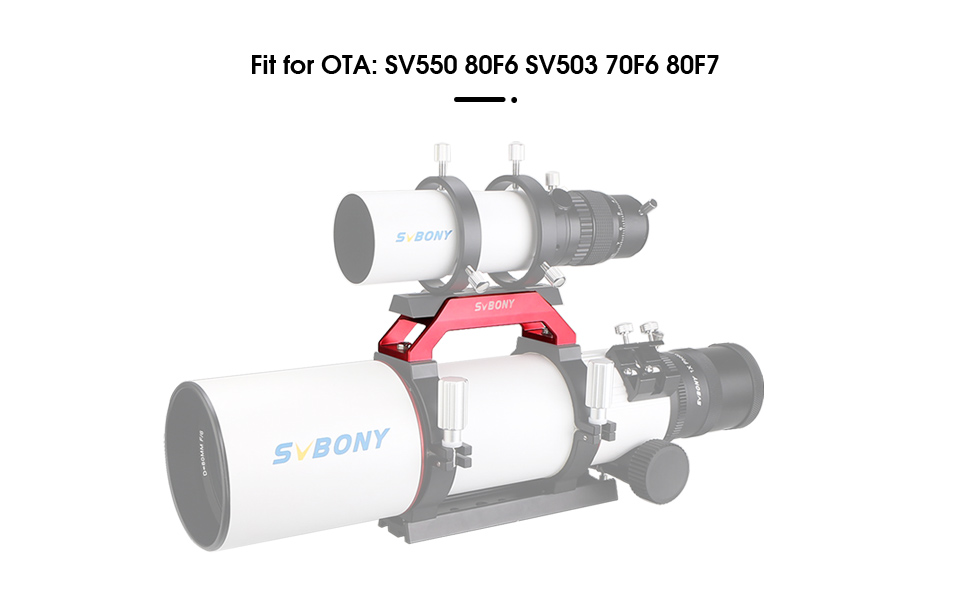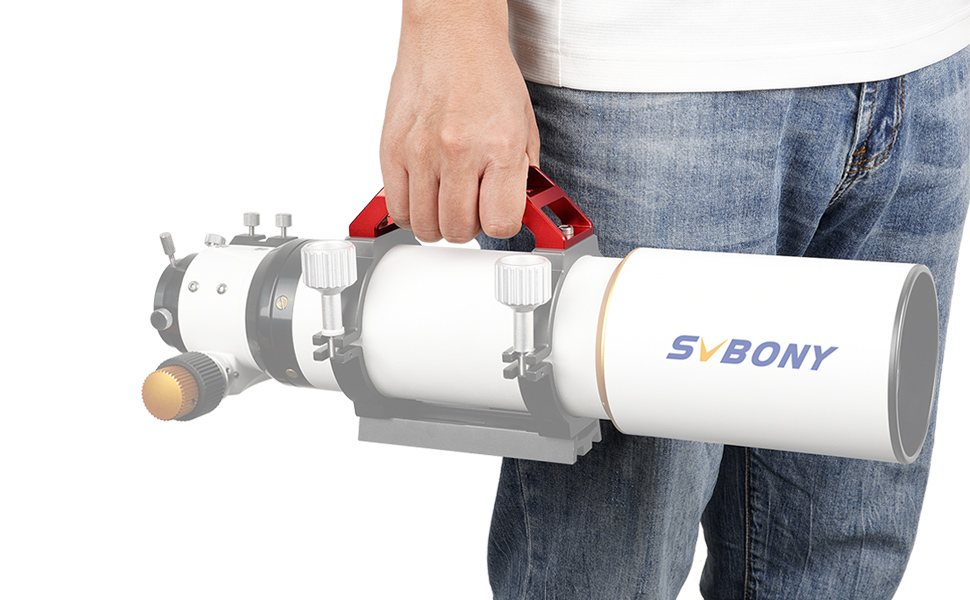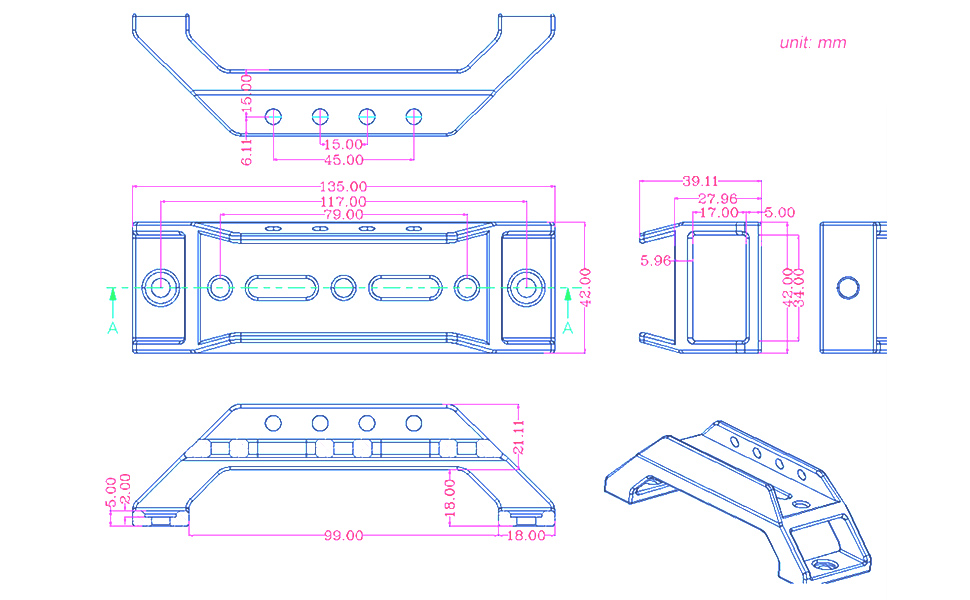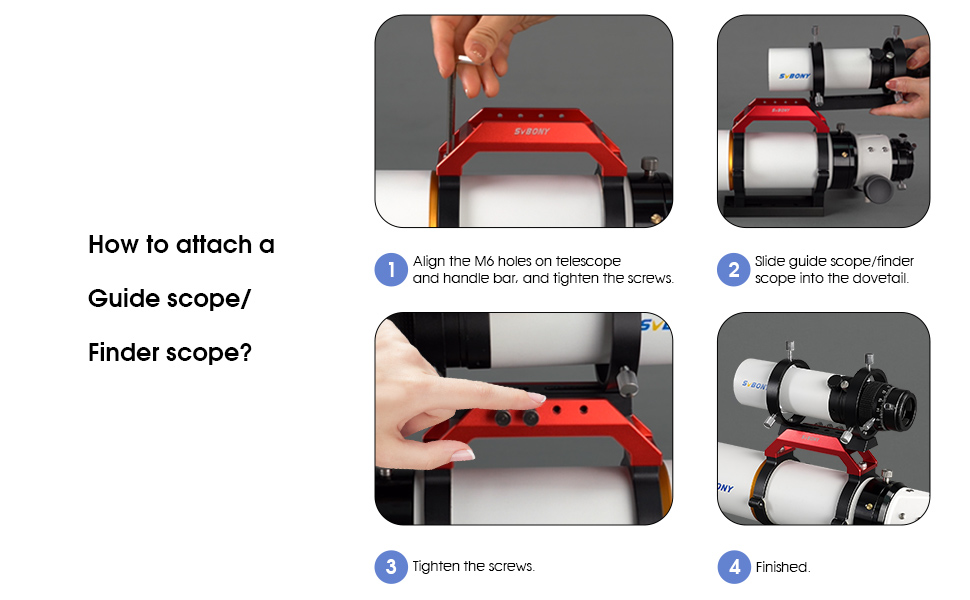 | | | |
| --- | --- | --- |
| Product Name | SV503 70F6 ED Astronomy Telescope | SV503 80F7 ED Astronomy Telescope |
| Type | Refractor | Refractor |
| ED Glass | S-FPL51 | S-FPL51 |
| Coating | SMC | SMC |
| Aperture | 70mm / 2.75-Inch | 80mm /3-Inch |
| Focal length | 420mm | 560mm |
| Focal Ratio | f/6 | f/7 |
| Type of Focuser | RAP (Rack and Pinion) | RAP (Rack and Pinion) |
| Gear Reduction | 1:10 Fine movement | 1:10 Fine movement |
| Resolving capacity | 1.97" | 1.5" |
| Limit value | 11.3 | 11.6 |
| Light gathering capacity | 100x | 130.6x |
| Max. Useful magnification | 140x | 160x |
| Tube weight | 2.22kg | 3.95kg |
| Tube outer diameter | 88mm | |
| Tube material | Aluminum | Aluminum |
| Back Focus Length | 90mm | 90mm |
| OTA Length | 318mm | 465mm |
| Dovetail & Ring | Yes | Yes |
| Dovetail Length | 150mm | 137mm |
| | |
| --- | --- |
| Brand: | SVBONY |
| Model: | SV211 |
| Color: | Red |
| Material: | 6061T​Aluminums |
| Length: | 135mm |
| Width: | 42mm |
| High: | 39mm |
| Net Weight: | 136g/4.8oz |
Package Includes:
1PCS Handle Bar
2PCS M6 mount screws
4PCS M4 Set Screws
1PCS M5 Wrench