The Super-wide Angle Eyepiece eyepieces offer a quality 5-element Plossl optical design at a super affordable price. Fixed folding rubber eyecup allows easy use with or without eyewear. Anti-reflection fully multi-coated optics ensure bright and clear high-images at any magnification, with true color rendition.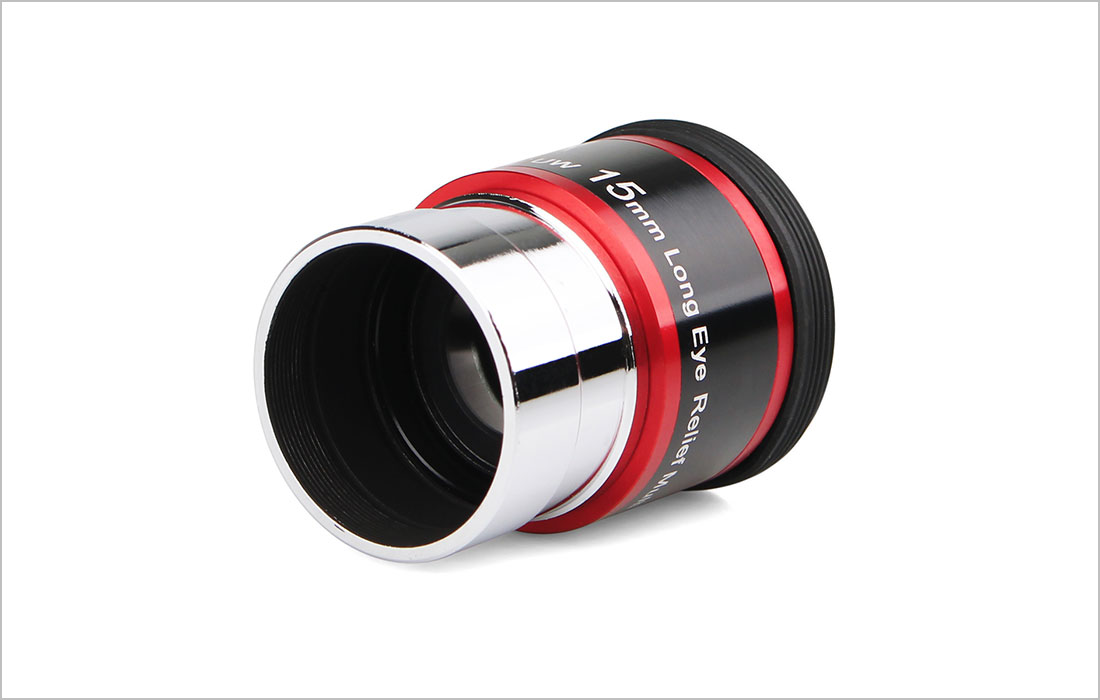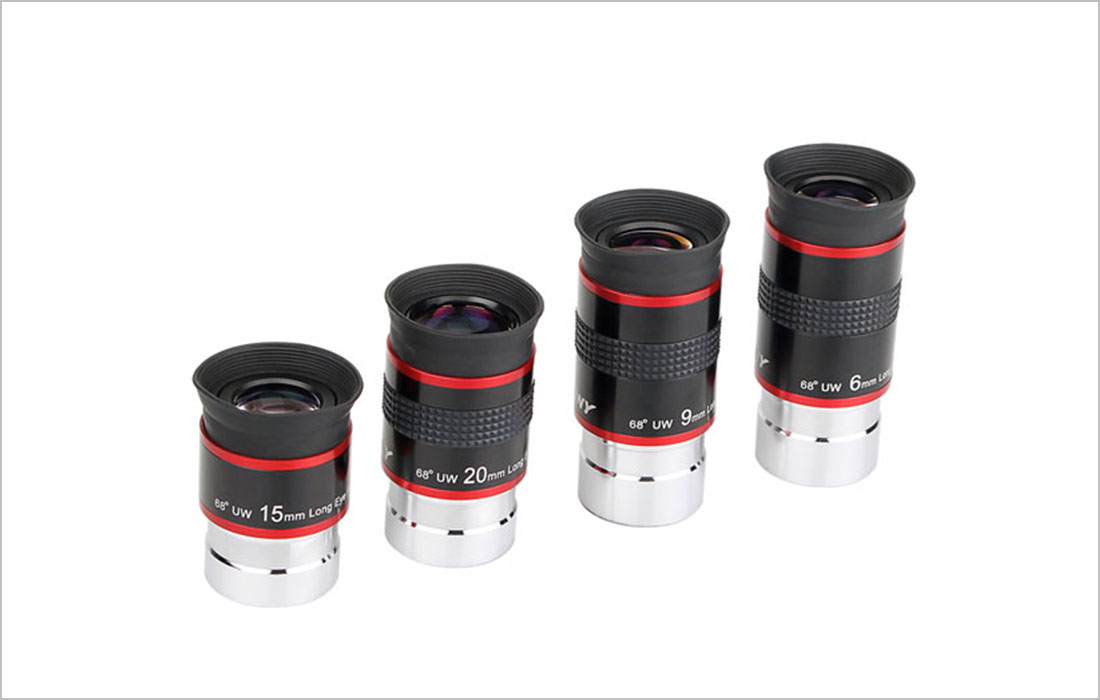 Great quality/price but
Got the 6mm. Great quality/price, great FoV but has the "kidney bean" effect that such eyepiece type produces. Also not very suitable in a small F4 newton scope, since it seems showing more coma than others EP like the plossl or super plossl from SvBony. Maybe better with other telescopes.
1.25 Ultra Wide 6mm eyepiece
These ultra-wide eyepieces are incredible when compared to the eyepieces that come with the telescopes. At least that was the case with the 2 previous store-bought telescopes I have. Not only is the view brighter/wider when viewed through the actual eyepiece but the view out of the business end of the telescope is so much brighter/wider. What do I have to compare this to? Well, I said I have 2 relatively cheap refractor telescopes. In BOTH of those telescopes, I tried a 1.25 62 degree wide 6mm eyepiece. This one was bought by the same company for $11.00. I thought it would work great with these cheaper telescopes. I was wrong. It is these 2 telescopes that made me a believer out of this more expensive, yet reasonably priced eyepiece ($39.95). Keep in mind that BOTH 6mm eyepieces are from the same company, SVBOY. It's just that one is 6mm wide and the newer one is 6mm ultra-wide. It is the ultra-wide that outshined the 6mm wide eyepiece. The scopes I tested them out on are as follow: SCOPE 1: MAXX Explore - 70mm with a focal length of 400mm SCOPE 2: National Geographic Travel Scope 60mm with a focal length of 360mm If they work great on these lower-end telescopes I can only imagine how much better they will work on larger telescopes. I am 100% satisfied. GREAT JOB.
Hard to believe….but TRUE
Btw, I own several ED refractors, including a Stellarvue 80ED and a Televue 85 along with a 127mm Maksutov, and among the eyepieces I use with all of them are SvBony 68-degree APOV 6mm, 9mm, 15mm and 20mm (the red and black ones) and ALL of these are every bit as sharp and contrasty as my Explore Scientific EPs in the same or similar size. Hard to believe….but TRUE. And my SvBony 2x Barlow is actually BETTER than two "brand" name units I also own. You guys make some great gear.
4.5/5
I have used the 15mm for a long time now, and it is my most used eyepiece, along with the 32mm Plossl. As with other Svbony products, the construction is fantastic. I wouldn't say these are any wider than the 66 degree gold eyepieces, but I also wouldn't say they're optically identical otherwise. The rubber grips are a handy addition. These are great eyepieces for planetary observing, or for slower telescopes. The 20mm gives an immensely immersive view. All of these have a bit of edge softness in a slower telescope, but nothing to hinder the view.
| | | | | |
| --- | --- | --- | --- | --- |
| Brand | SVBONY | SVBONY | SVBONY | SVBONY |
| MODEL | F9152A | F9152B | F9152C | F9152D |
| Focal Length | 6mm | 9mm | 15mm | 20mm |
| Barrel Size | 1.25" | 1.25" | 1.25" | 1.25" |
| Eye Relief | 17mm | 17mm | 17mm | 17mm |
| Apparent Field of View | 68° | 68° | 68° | 68° |
| Filter Threads Standard | 1.25" Filter | 1.25" Filter | 1.25" Filter | 1.25" Filter |
| Coating | Fully Multi-Coated | Fully Multi-Coated | Fully Multi-Coated | Fully Multi-Coated |
| Structure Design | 5-elements in 3 groups | 6-elements in 4 groups | 4-elements in 3 groups | 5-elements in 3 groups |
| Rubber Eye Guard | Yes | Yes | Yes | Yes |
| Weight | 133g | 190g | 170g | 170g |
1. Fixed folding rubber eyecup allows easy use with or without eyewear
2. Svbony eyepiece body is made of aluminum. A two-step anodizing process results in a beautiful matte finish that resists reflections and glare
3. Sturdy anodized aluminum barrels are threaded for any Svbony 1.25" filters
4. The edges of the optics are blackened for increased contrast, and prevent internal reflections
5. Anti-reflection fully multi-coated optics ensure bright and clear high-images at any magnification, with true color rendition