Tag Archives :GUIDE SCOPE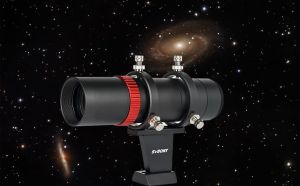 SV165 Mini 40mm f/4 is a mini portable Guide Scope with a net weight of less than 500g. The 40F4 uses a six-point adjustable angle hoop, which supports the coaxial calibration of the guide mirror and the main mirror. At the same time, it also supports the need to use other accessories to form an optical star finder, so that one mirror can be used for multiple purposes. ...
Read more
guide scope
,
sv165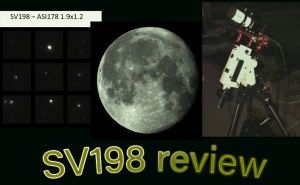 The SV198 review (2) by Kevin Cobble. Including why would I did so and the actual image quality analysis with the $149 SV198 and the $1500 Williams 71mm telescope... ...
Read more
SV198
,
review
,
guide scope
,
finder scope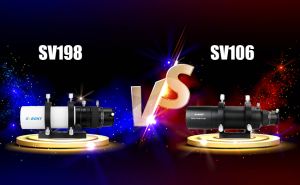 For astronomic lovers, it is difficult to locate objects in such a vast starry sky without any accessories. Therefore guide scope will exert an amazing effect on your observation. Today, I am going to place more importance on the difference between sv198 and sv106. ...
Read more
Guide scope
,
SV198
,
SV106
,
Astronomy accessories
,
W9155A
,
F9177A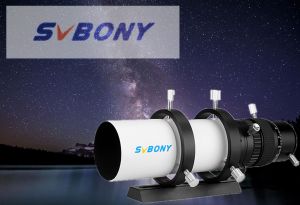 The SV198 is actually a new series guide scope compares SV106 series. The versatile usage includes OTA, load the diagonal or the CCD camera without extra adapters. No more worry about the focal length. For more clear data, click to learn more... ...
Read more
SV198
,
GUIDE SCOPE
,
guidescope
,
guide scope
,
guider
,
guiding
,
50mm