New astronomy tripod mount adapter for your binoculars, Svbony SV111 fully metal adapter with 1/4 inch thread screw with rubber ring. It could hold 80mm or smaller aperture binoculars on a tripod mount, for long time viewing sessions. The adapter screw threaded 1/4"-20 socket fits standard photographic tripod head. And this small adapter is compatible with Porro Prism and Roof Prism binoculars.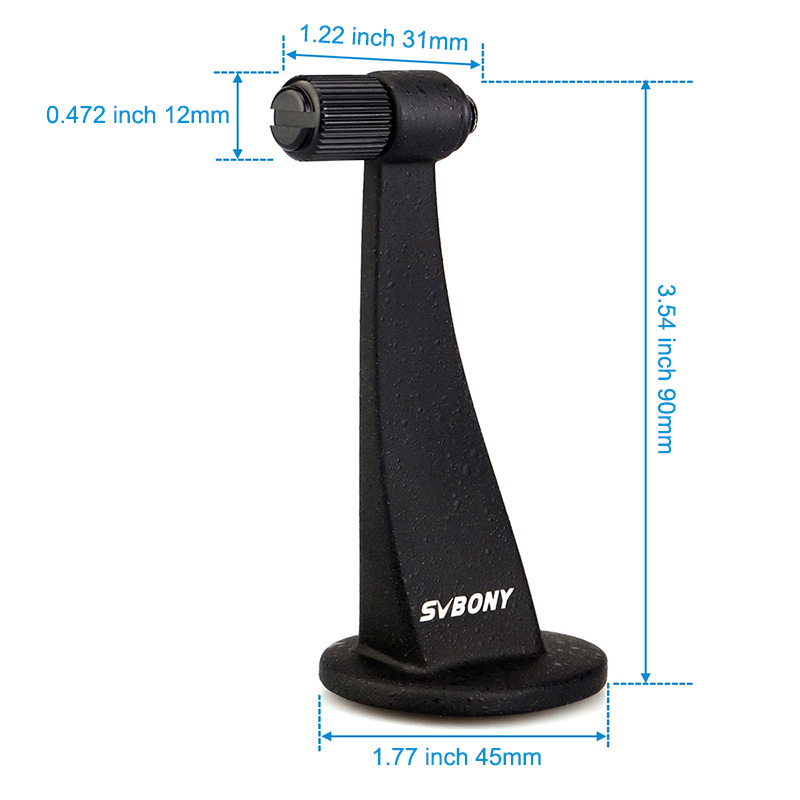 The height of the SV111 adapter is 3.54 inch (90mm), the base faces to the tripod head, its length is 1.77 inch (45mm), this big area make sure the tripod and the adapter connected firmly. The diameter of the screw head is only 0.472inch (12mm), such a smaller screw head ensure this SV111 adapter suitable for more roof binoculars. And the length of screw inside binoculars part is 0.5cm (0.2 inch) with the rubber ring. This flexible ring makes the connection much smoother.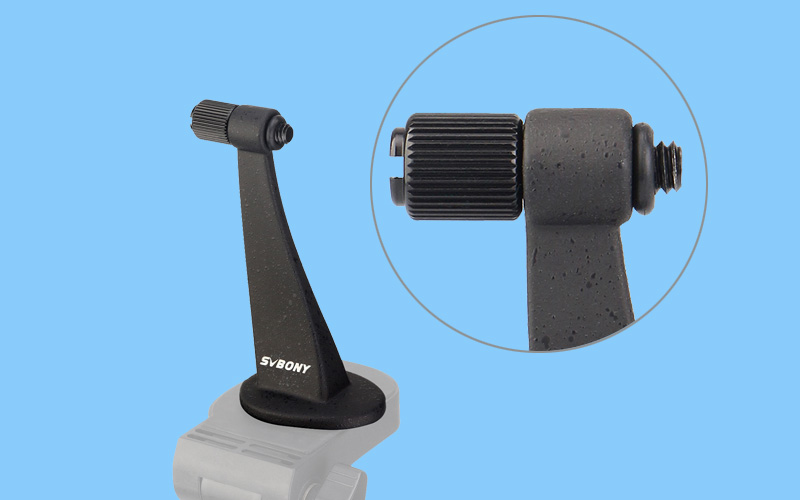 As the smaller screw head, it is designed with straight screw notch, so people could use tool to help fixing it firmly to the binoculars.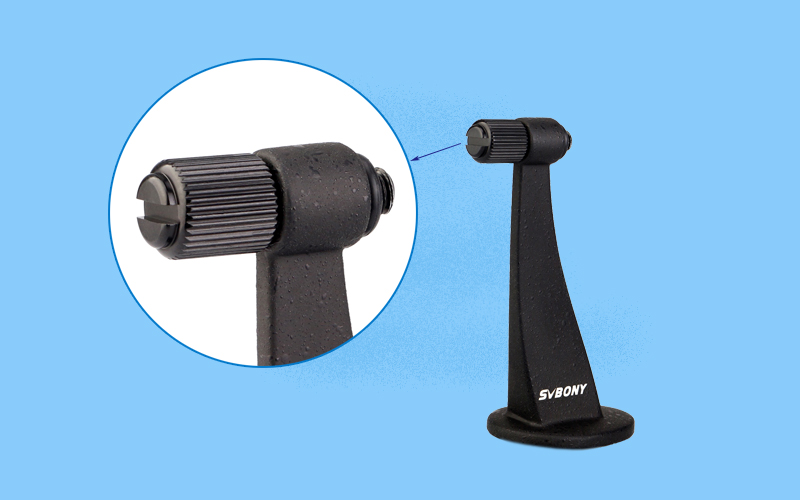 Are you ready to take your binoculars out for long time observing? Then this SV111 tripod mount adapter is the best accessory for you. Come to svbony and take it. You will love its fashion appearance and the outstanding function. Enjoy your observation trip, my friends!
---