Hello everyone, Hope you are having a nice day! Today I will show you a new product, which would be much helpful for astronomy photography. It is the new arrival Svbony SV109 M42 variable extension tube.
As we all known, the telescope tube has the unchangeable focal length. For the reflector telescope, you could only shot the clear image before the tube focus point. And when you use a refractor telescope, you should move backward for capture the clear image by using a extension tube. So that Svbony produce this variable extension tube SV109 for the refractors. This SV109 extension tube is coming with the T2 thread, the male thread size is M42*0.75, and the female thread size is M42*0.75. It could be extend into 24mm to 35mm. This would suitable for people who have different refractor telescopes. This small tube could help him make the night sky photography by extending different telescope focal length to capture the night sky objects.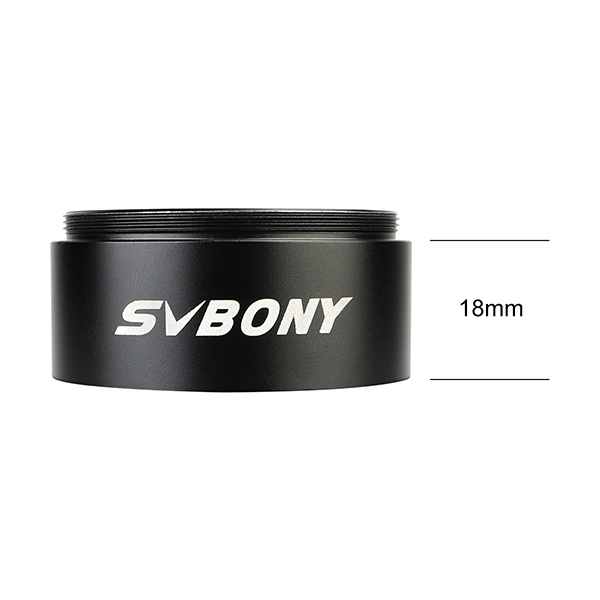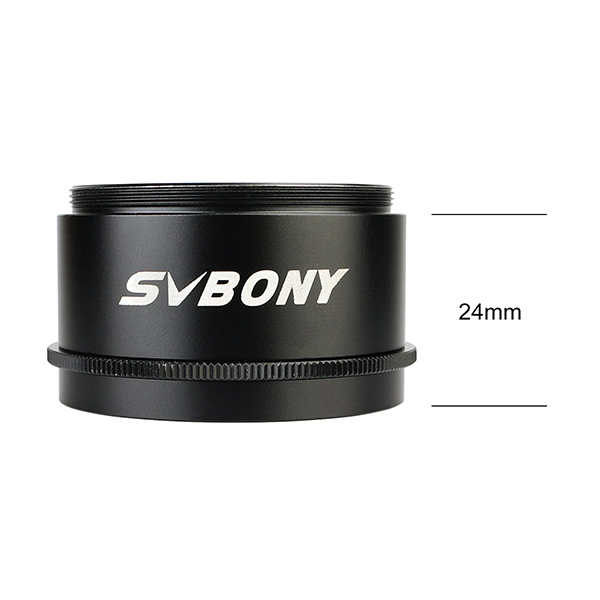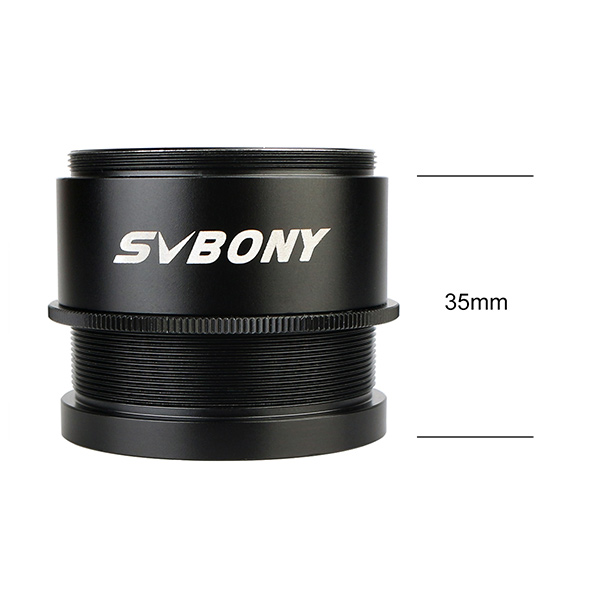 This Svbony SV109 tube is designed with fully metal construction and anodizing aluminum process, durable for longtime using. The weight of it is quite light, only 0.917oz / 26g. Please don't worry, its weight won't effect your astronomical photography. The extension tube has a T2 interior thread and a T2 exterior thread for solving spacing problems in astrophotography and eliminates a range of focusing problems. So it is your best helper for photography with your refractor telescope.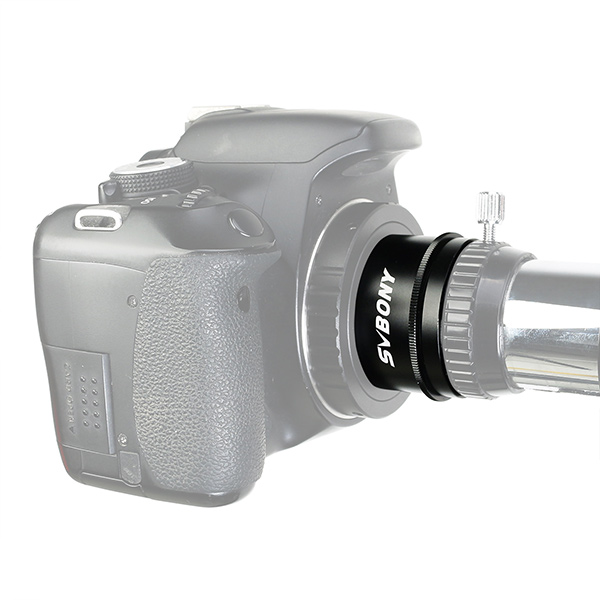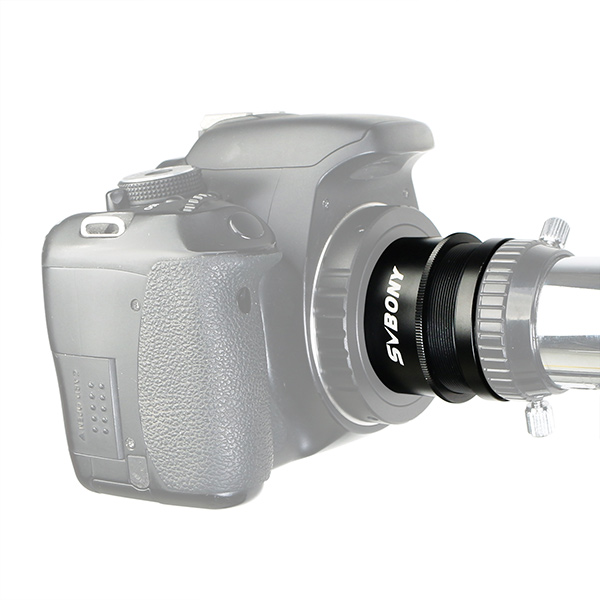 If you are interested in it, please send email to info@svbony.com to buy it. Thanks very much for your reading.
---