Are you a hunter? Do you use a gun when you are hunting? Do you use a rifle scope when you use a gun? Now, SVBONY has developed a new rifle scope.It has excellent optical performance and low price.It's just $33.99.It is the SV120 rifle scope. Do you want one?
Now let's learn about its functions and features.
It is Fully Multi-Coated Lens Coating and can meet general hunting needs.
It is no parallax within 100 yards.
It has fine calibration of 1/4MOA units.
It support wind deviation and elevation adjustment.
It has standard eyepiece-objective protective cover and a set of 20mm wide rail mounting brackets.
And it has 70-85mm long eye relief.
It has 3x-9x zoom range, supporting for shooting in different scenes which you need.
The lens barrel is 25.4mm/1in universal pipe diameter, aluminum alloy matt surface, anti-shock.
It's size as below: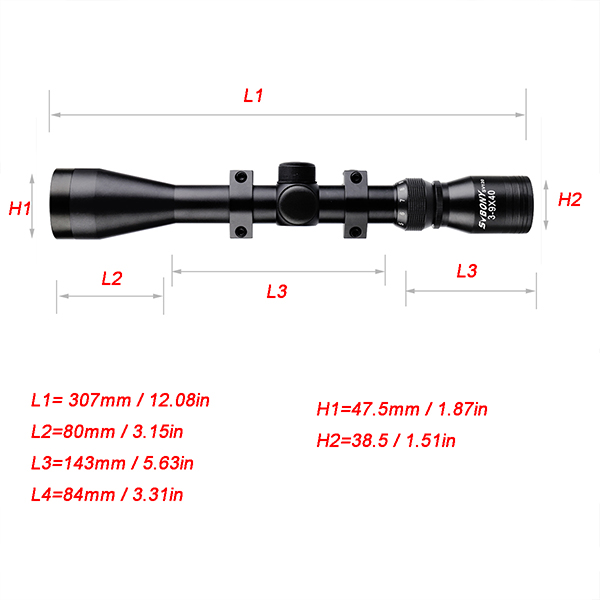 Are you tempted to see so many great features and features? Now the factory has produced 500pcs.They will arrive at our warehouse in the United States around the middle of August.When they go into our storage, you can buy them.
Can't you wait?