Category Archives :Review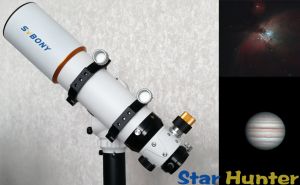 Star Hunter did this very clear review of the SV503 telescope and SV193 reducer. Everything you want to know about SV503 can be found here. ...
Read more
review
,
SV503
,
refractor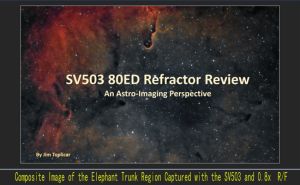 The SV503 80ED scope and SV193 reducer review By Jim. "I am very happy with the performance of my SV503 80ED with the 0.8X reducer/flattener.  If such a fast, high performing......." ...
Read more
review
,
telescope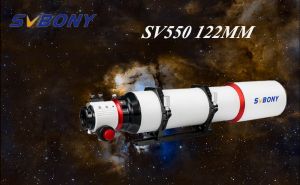 Dudley is a user of Sv550 122MM. He also owns a Sv550 80MM. Want to know his experience about using Sv550 122MM and his opinions about SV550 80MM and SV550 122MM? Read more and learn it. ...
Read more
Svbony
,
Astro
,
Astronomy
,
telescope
,
Sv550122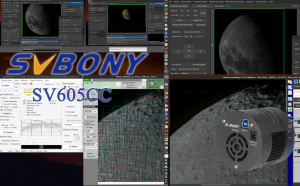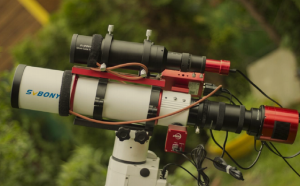 As our first batch of product testers, Mateusz.Kruczek gave a detailed experience after many shots, we hope this will be helpful to all users who are interested in the telescope. ...
Read more
SV550 telescope
,
Review of SV550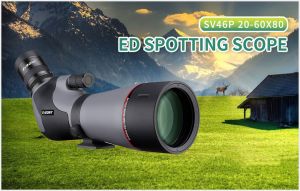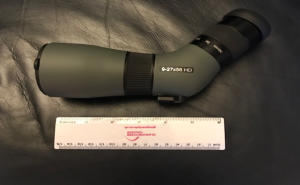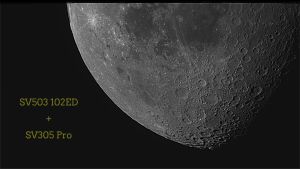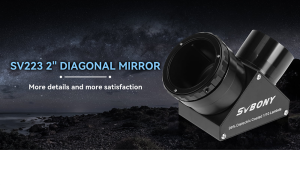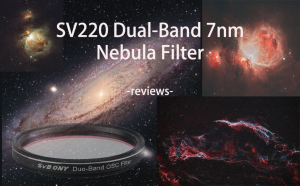 The SV220 is a 7nm dual narrow-band filter that we released recently, and it is also our first dual narrow-band filter. In the future, we will continue to make better filters with other specifications to meet your needs, welcome to put forward any of your ideas! We have compiled some of the latest review images and comments about it for reference. ...
Read more
SV220
,
Dual-Band Filter
,
SVbony Filter