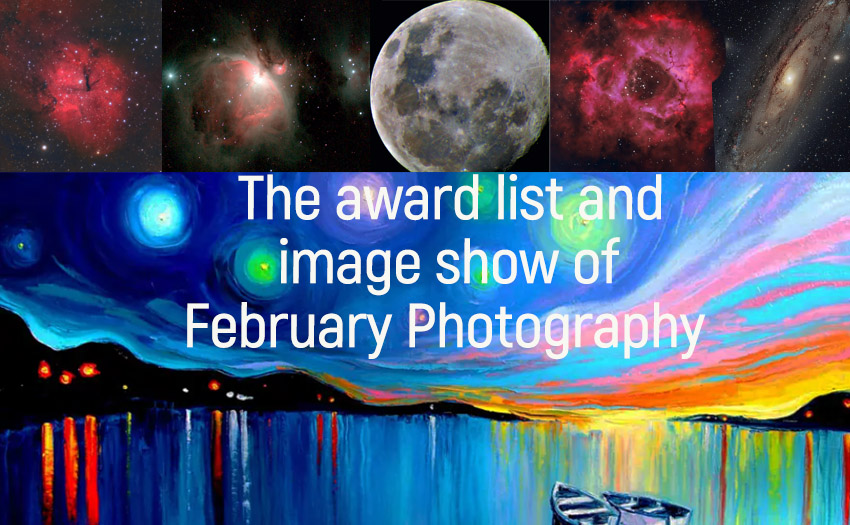 There comes our fans' final award list, before that, I want to say we appreciate everyone's participation and together work to make our FB group more energetic and full of mutual assistance. I have learned so much from your guys and talked to many of you not once, twice...
As for the activity, the type itself seems boring and just a marketing strategy ad, maybe right that from the company's perspective, but we really pour the emotion and thoughts into it and hope to keep the happy time.
So many fans join the activity our gifts are not enough, lol.
We didn't make limits on whether you share the vote link or not. Just to hope your friends can see the nice Astrophotographs. And next time we will separate groups the planetary or deep-sky imaging, more friends can win the product!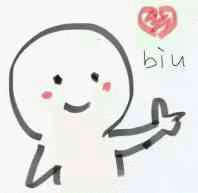 This is the award list:
The image and Exif link: Here it is.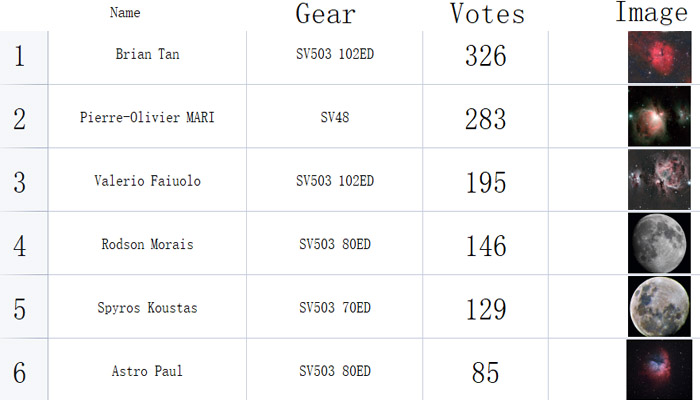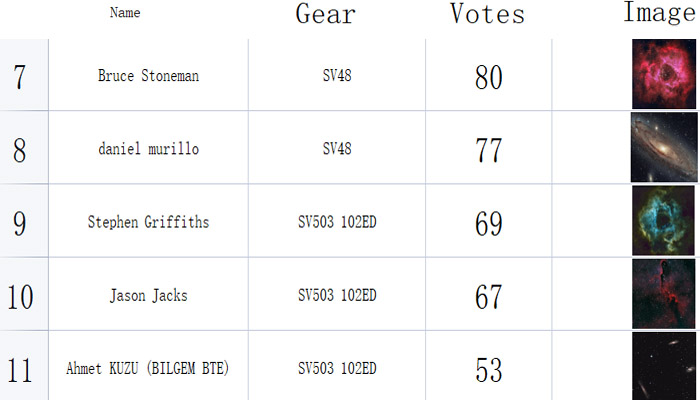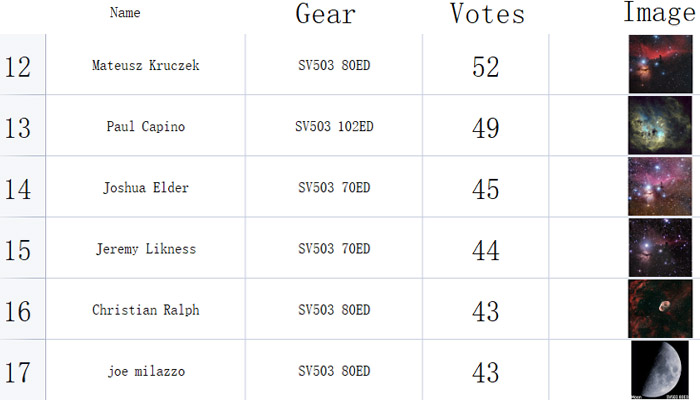 The 5 Participation Award list( random lottery):
Todd Reynard
Shawn Bails
Thomas Chenault
P. Guillaumet
Ryder Byrnes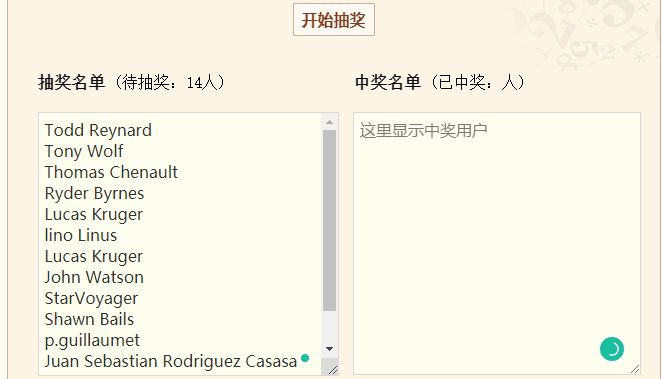 ---